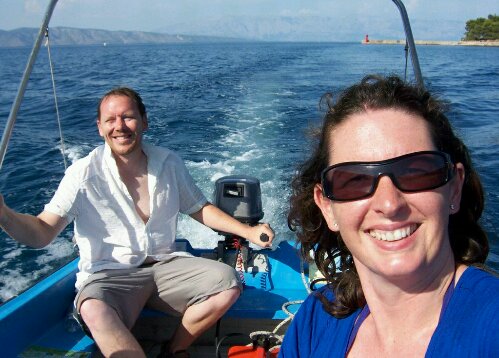 Resting up another day at Camp Grebisce isn't hard. The view is great and the weather is warm.
This morning started with a load of laundry in, followed by a ripping noise as Jay's poor worn out shorts gave way again. This time it's the back pocket – they're now wearing very thin and may have more of my stitching than the original. We're on a budget so it's make do and mend as much as we can.
We've hardly bought anything while we've been on the road that hasn't been a replacement for something that has finally given up. When we were talking to Ian and Jan yesterday she asked if we had got our clothes selection sorted, we looked down at ourselves, we may not be dedicated followers of fashion but we do have clothes for every occasion.
At noon we walked along the coast to Jelsa to pick up a boat. For 250kn (about £ 25) we had five hours of fun. Instruction was minimal, we were shown how to start the engine and told to pass on the right – then we were off out into the wide blue yonder.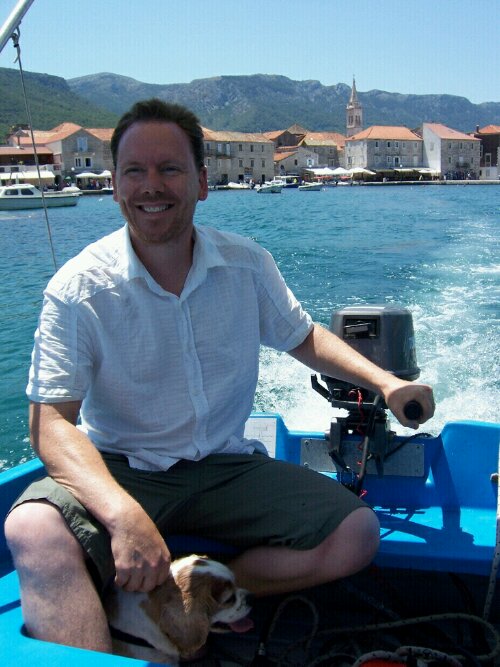 We putted along at full pelt (Jay was at the controls) around the next estuary along where we found a boat roundabout. A first for us, so it had to be done. Next we headed out to a small island and tried to anchor up. Drifting close to the rocks, Jay created a new double loop knot to secure us to an old, creaking jetty.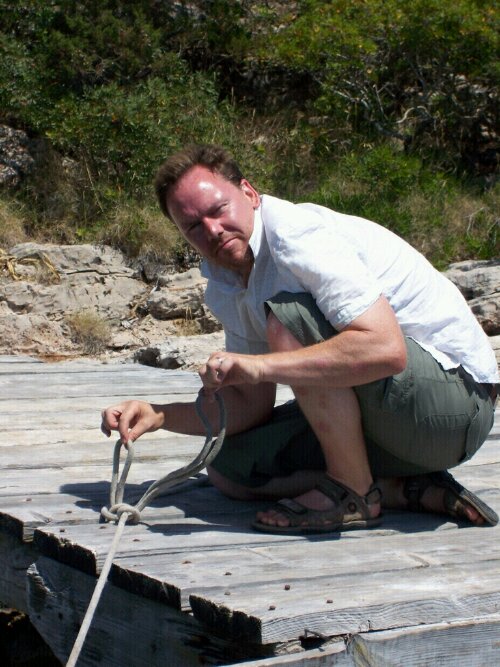 A trip around the island took us into choppier waters – not a good place for lunch – so we upped anchor to the sheltered bay on the other side. We had a picnic on board (so we didn't have to try and judge the anchoring thing again). Looking around we discovered who does the boating around here. Each secluded stretch of shore was a suntrap for naked bodies. Everyone was in the buff, except for us. So, when in Rome…..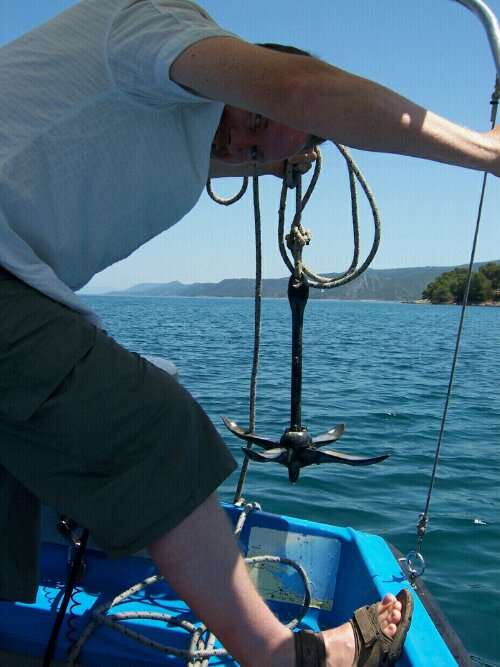 Obviously it proved tricky getting back into the boat in the altogether (you'll be pleased to hear there were no photos allowed), so we took it in turns to have a dip incase we needed to get the boat back to shore to get on.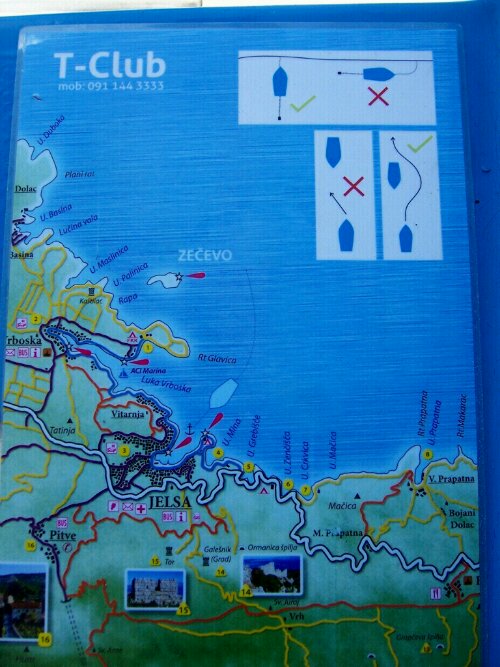 Charlie refused to lose any more fur, or get in the water. Instead he hid in a small storage area in the bow of the boat.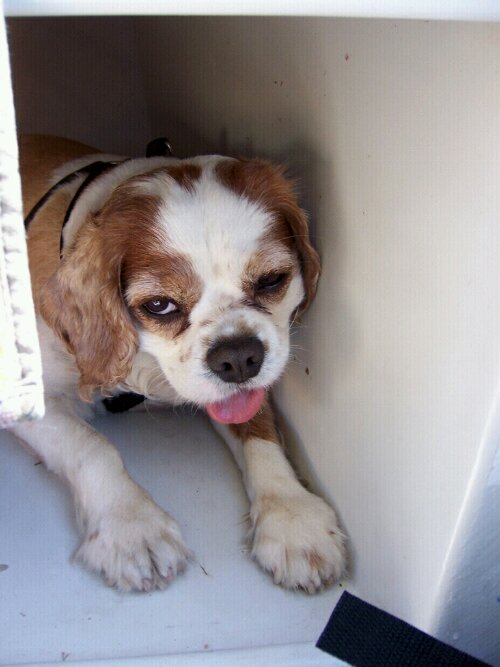 After a few more hours pottering around we headed back to the harbour. Fortunately the burly man on shore was able to pull us in after we dropped anchor a tad early.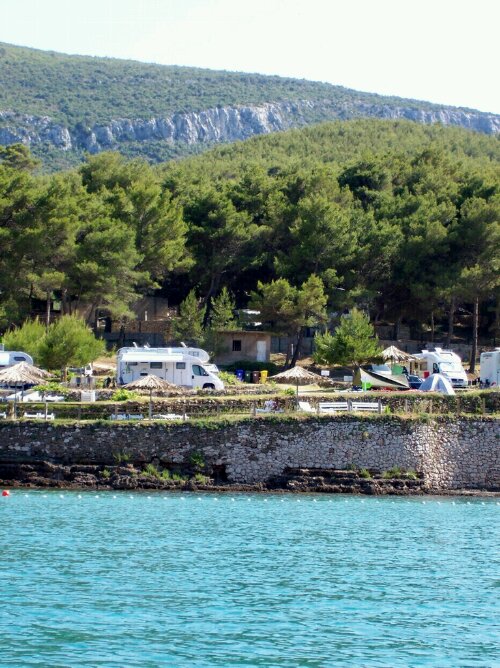 We loved the freedom of being able to tootle from bay to bay, stopping where no one else was. If they ever find a cure for sea sickness, I could be tempted to get a boat (my ginger tablets ran out about an hour before we got back!)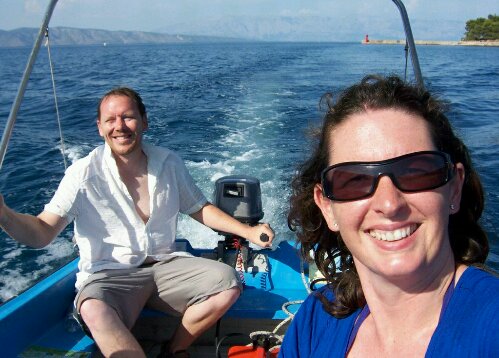 Back at the campsite a 4×4 with a roof tent and British registration has arrived. I pop over to say hello and the rest of the evening flies by in the company of Alex and Geri.
It's almost midnight and time to hit the sack. Charlie is already snoring and we need to get off the island tomorrow, we love it. But we need to move on.
When we've got wifi there's a video of us to upload, don't worry we're fully clothed.
Ju x