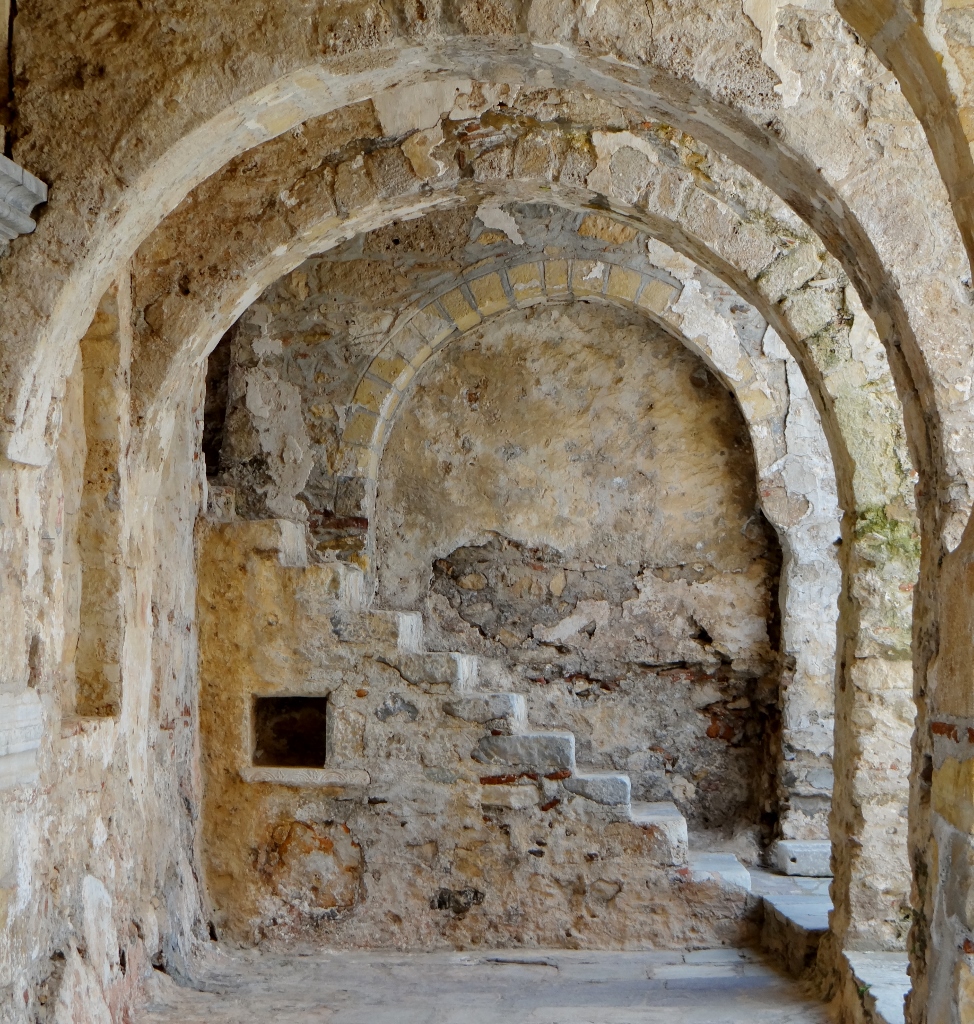 Dave the motorhome is back in exactly the same spot as last night. He's eyeing up the snow capped mountains from a car park (N37.07283 E22.41479), under the shade of the tall trees lining the Lykourgou river. It all sounds so idyllic  but in reality Jay has taken Charlie for a walk and found that the end of the car park is often used as a toilet, prompting us to name this spot poo river, sung to the tune of moon river, of course!
We had a peaceful night last night, I rustled up a dinner drenched in olive oil – having taken a tip from the  restaurants we'd eaten in and invested in a 3l bottle of the local stuff – and it all tasted lovely (although I say so myself). We slept like logs and were up bright and early this morning to tackle Mystras (rather than bore you with all the background, I've put a link to the UNESCO page about it – yep, another UNESCO world heritage site!). Information in our guidebooks varied saying it was either 1200 Drachma or €6 to get in, and it was open between 8.30am and 2pm in winter or between 8am and 8pm from April 'til September. Just after 9.30 (once we'd cleaned all the olive oil from last night's pots) we set off. It was only a couple of kilometres up the road before we could see the ancient site, hugging a steep flank of the Taiyetos mountains.
We parked up right by the main gate as we had the advantage of not being local and therefore we don't feel the need to seek shade when parking (everyone else squeezed under trees). Leaving Charlie with the curtains closed, skylight open, plenty of water and treats scatted around Dave, it was just before 10am when we walked through the main gate and into the Byzantine town which once held a population of 20,000. Despite being built between 1249 and 1460, all but destroyed by fires in 1770 and 1825, and with some parts lived in until the 1950's (a handful of nuns are the only remaining inhabitants in one of the monasteries) the place is remarkably complete. It treads the thin line between restoration (also known by us as Trigger's broom, from a famous Only Fools and Horses episode) and leaving it to rot, very carefully. The main areas which have been restored are the churches and monasteries – many of which house colourful frescos in varying states of disrepair.
We climbed up through the lower town into the upper town and then onwards up to the castle perched on the top of the hill, where we rewarded ourselves with a drink and some Greek pastries (we bought them with us as there are no facilities to be found in the refreshingly un-commercialised site). Here we sat in awe, looking down over the town below us, out across to Sparti and up to the snow covered mountains behind us. Then it was time to explore. We wound our down alleys leading through monumental gates, past medieval houses and palaces and into the churches and monasteries.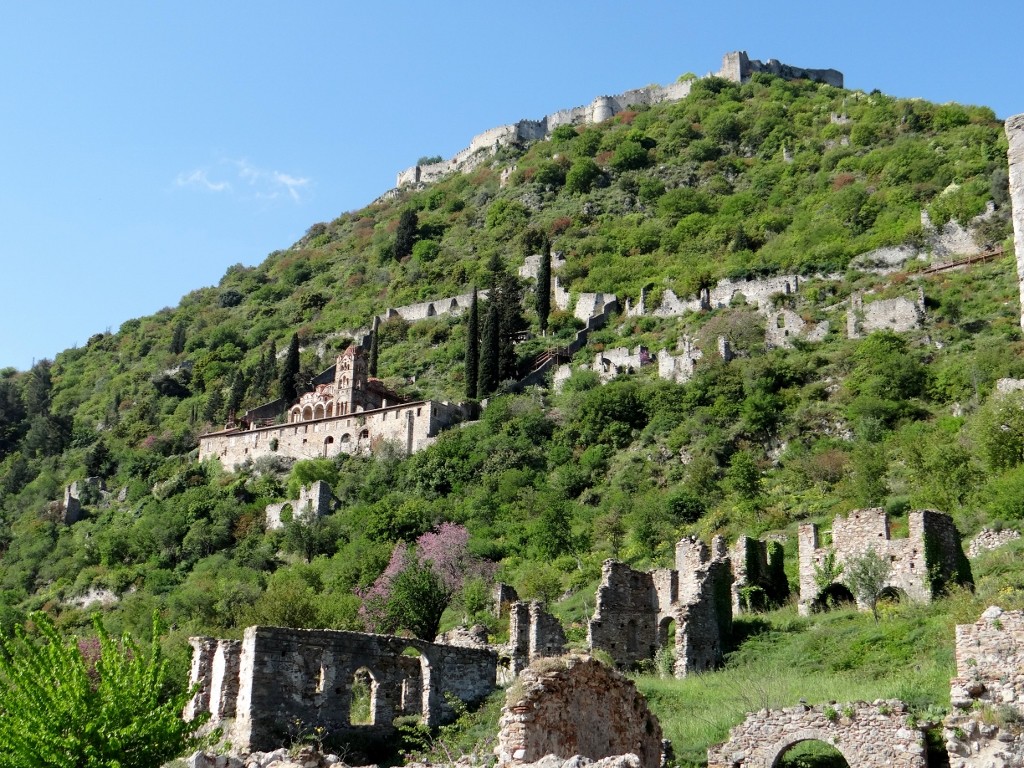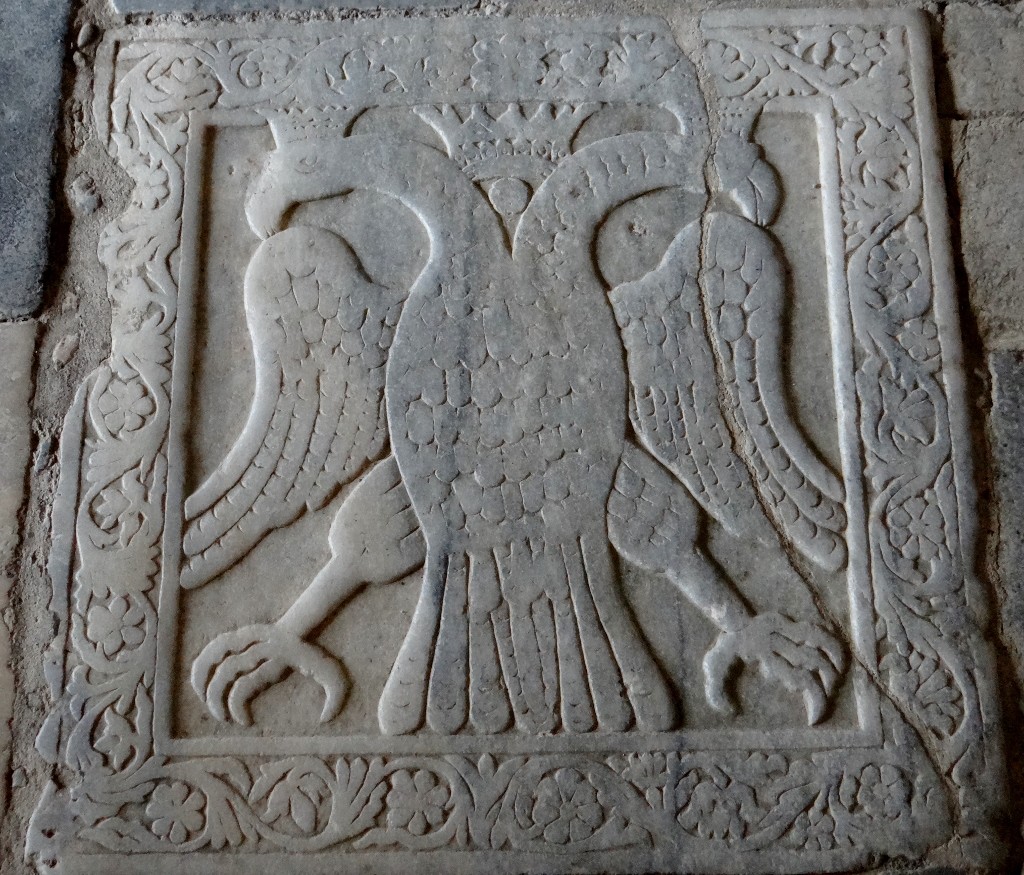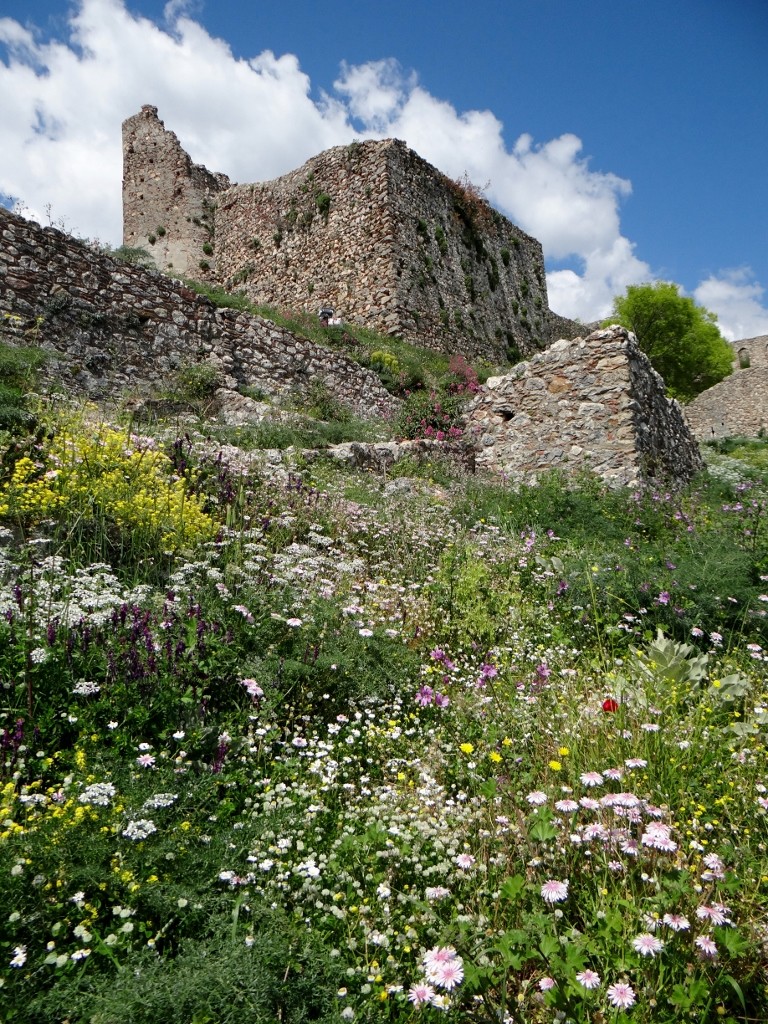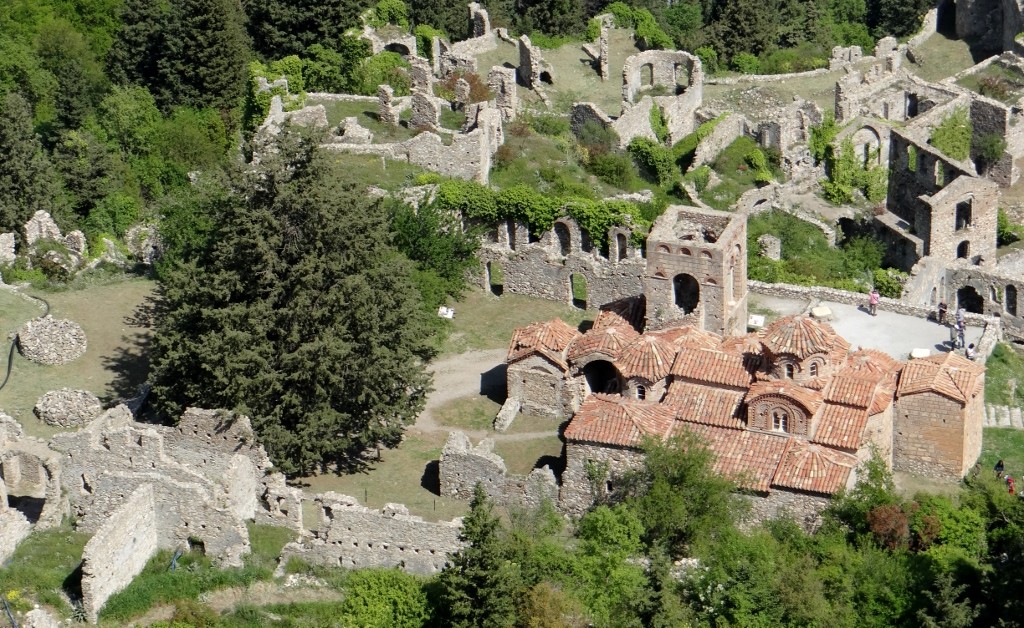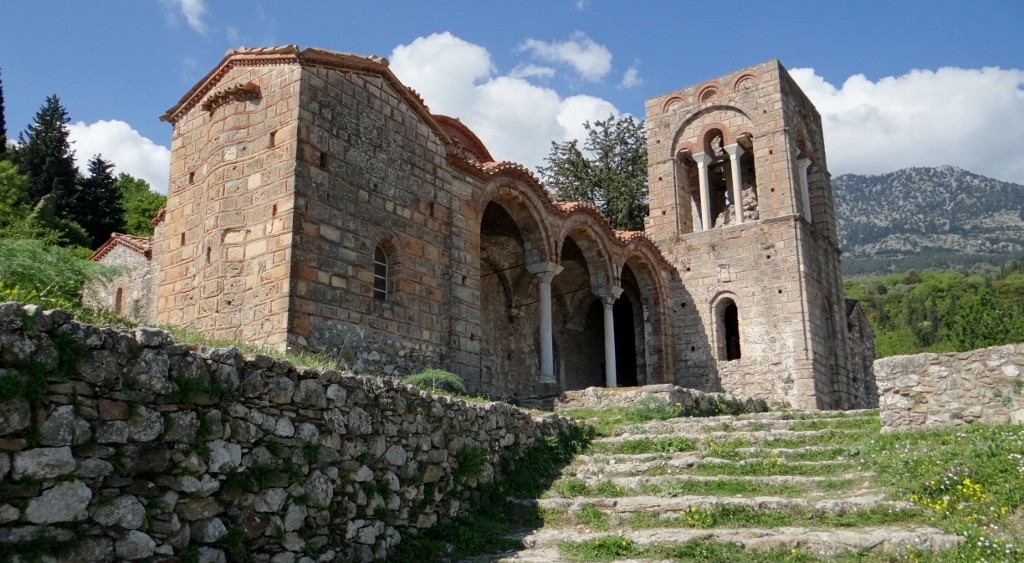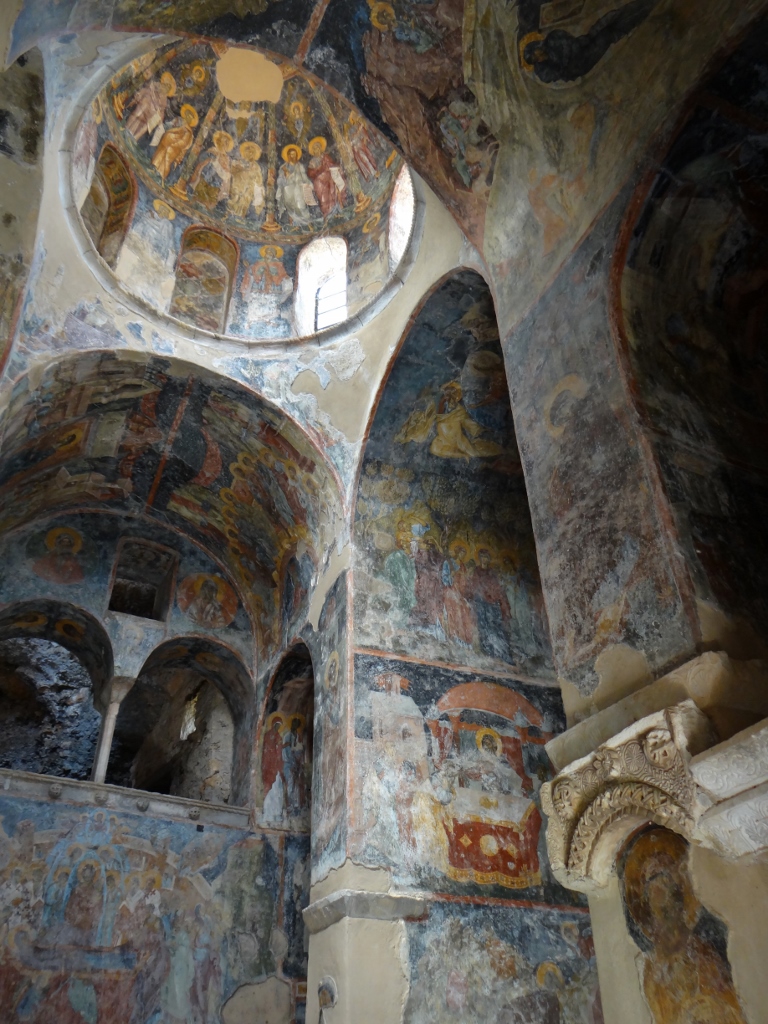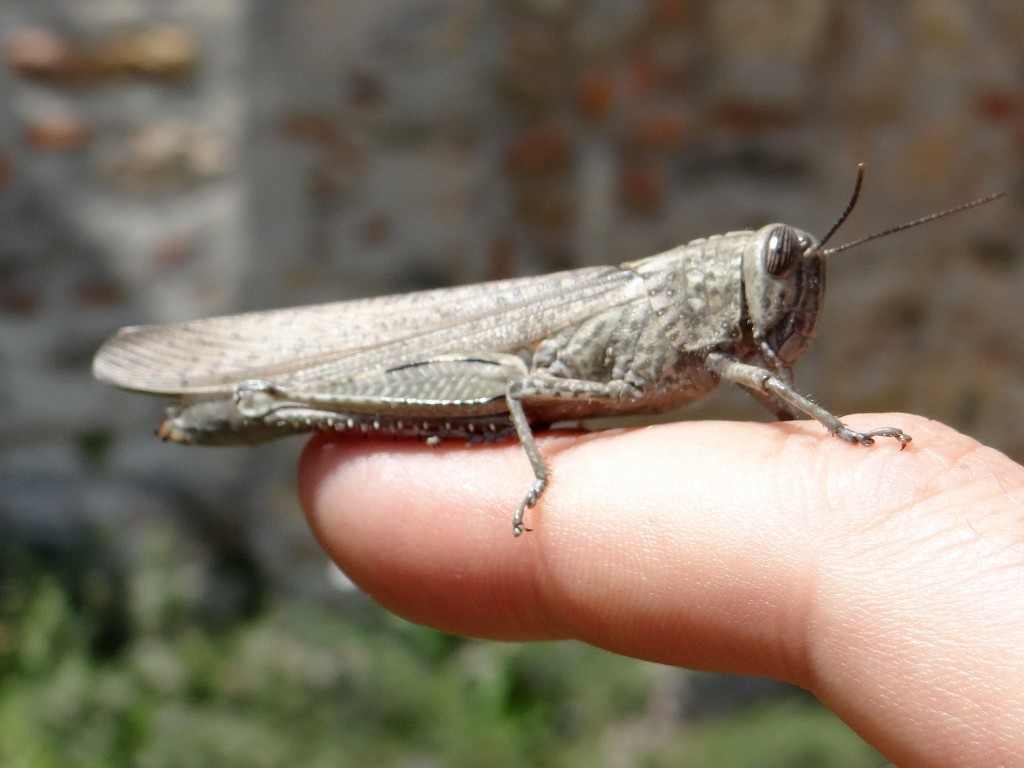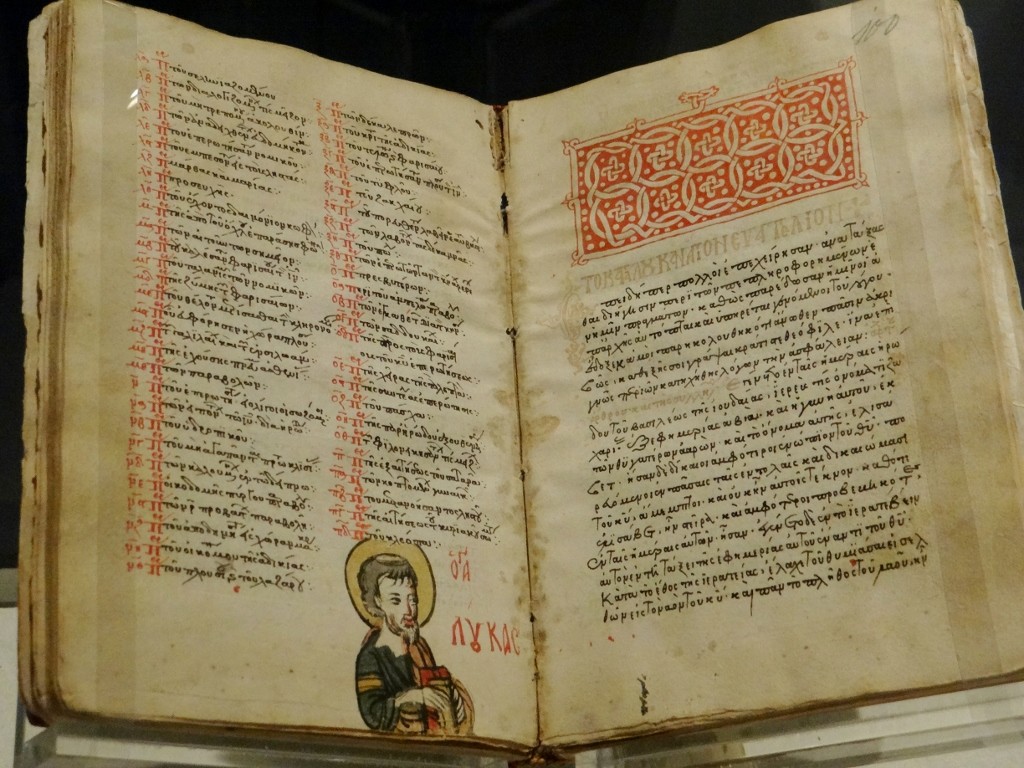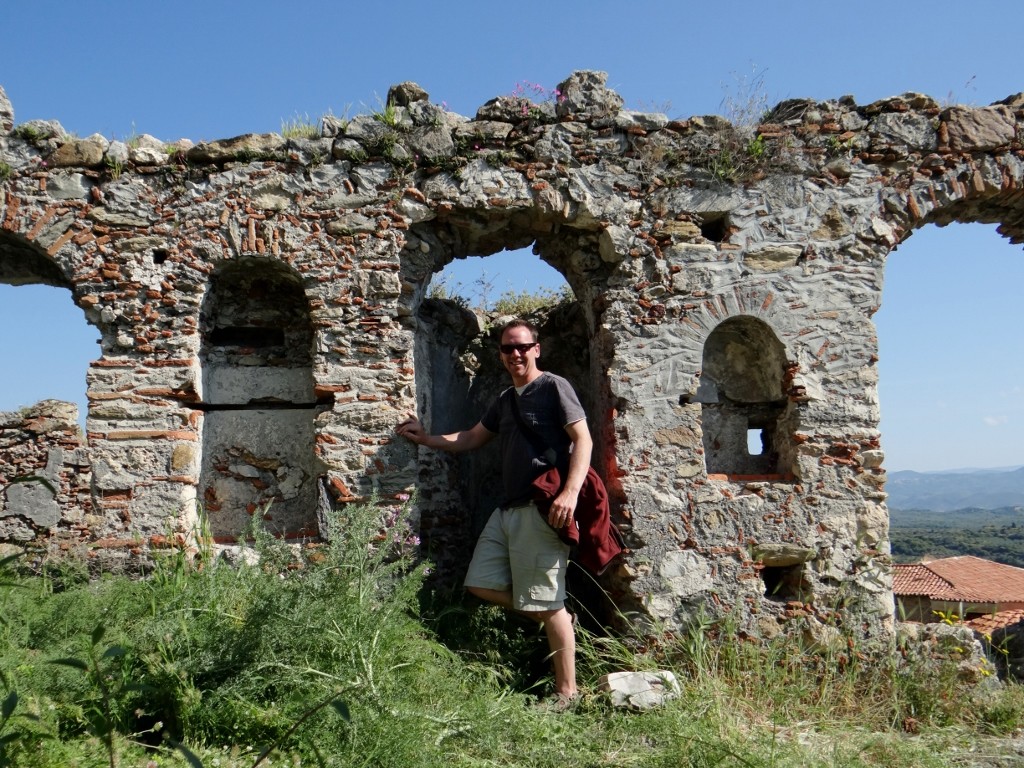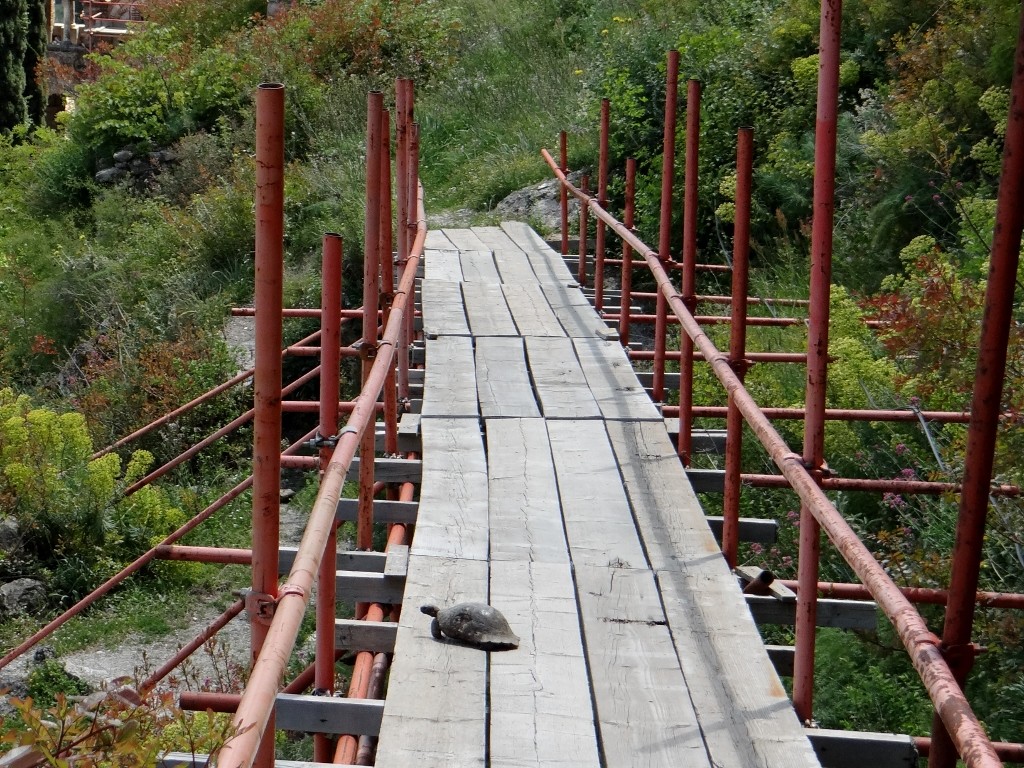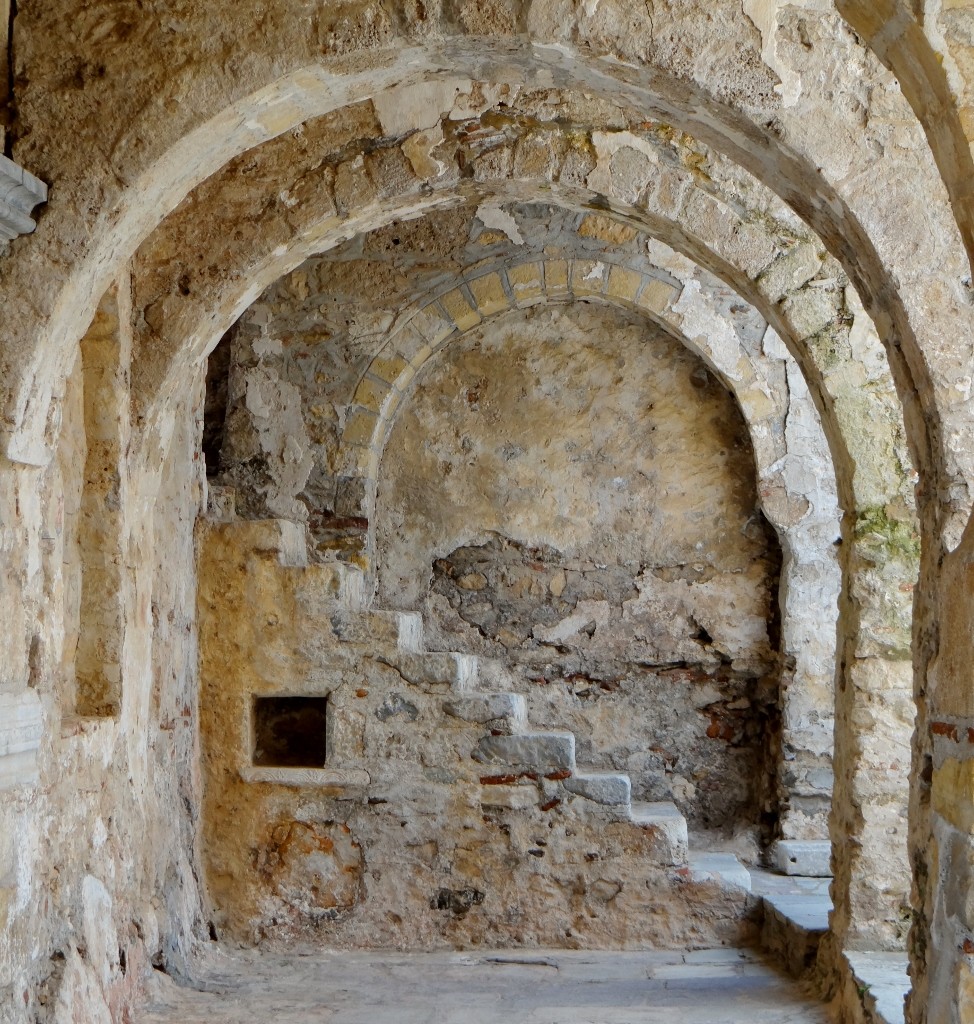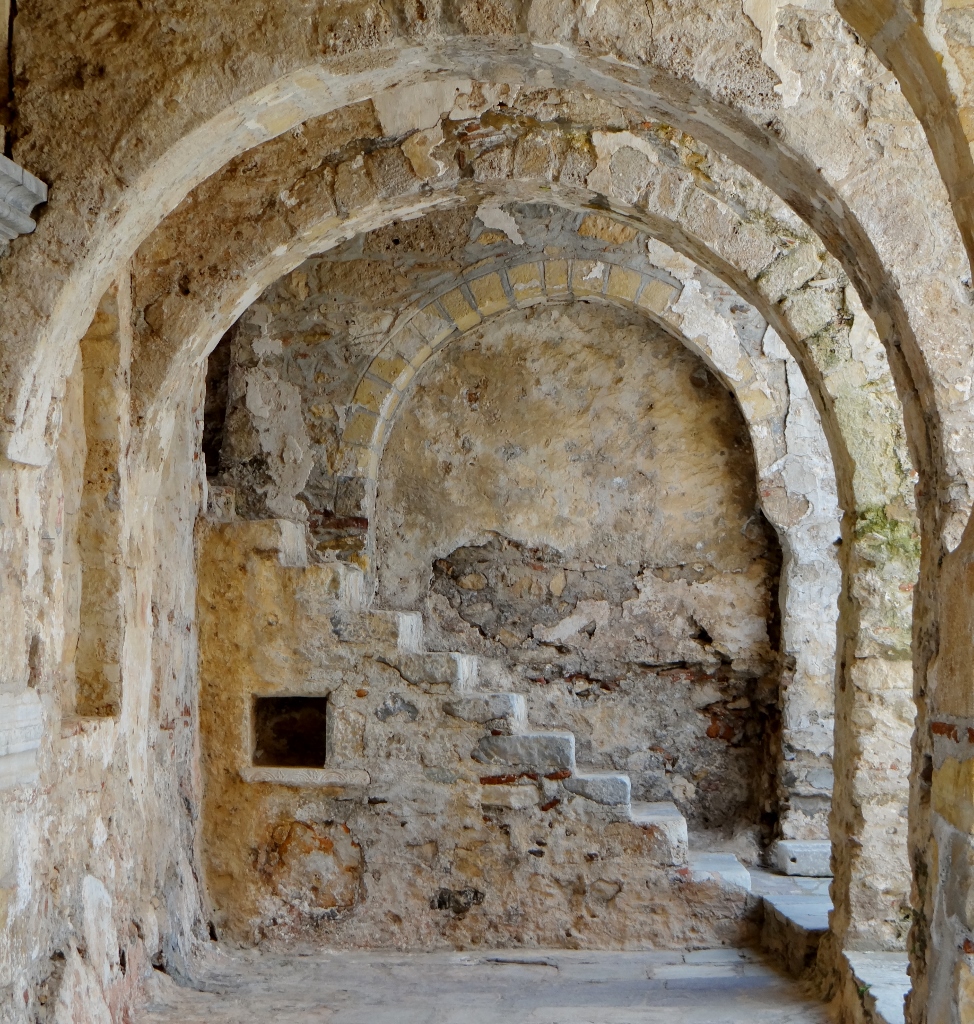 Five hours and 230 photos later (you're lucky I heavily edited them!) we staggered back out of the main gate and collapsed in Dave – thoroughly Byzantined out. Next to Dave was the Dutch couple in their 1979 converted van, they had arrived too late to go in and were debating what to do now. Today it cost €5 each to get in (a Euro an hour for us – bargain) and shut at 3pm, we wondered how flexible the opening times and prices were, as we watched another group turned away at the gate.
After a much needed bite to eat we decided to retreat back to poo river, we'll tackle the Langadha pass back to Kalamata tomorrow – we just didn't have the energy today.
Ju x