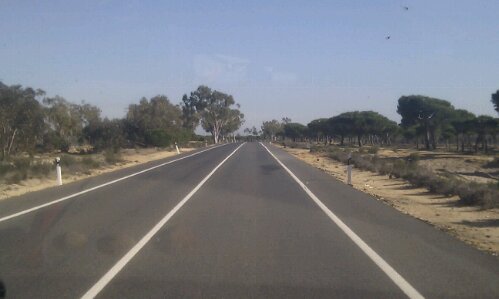 We're here – N36.98411 W6.52898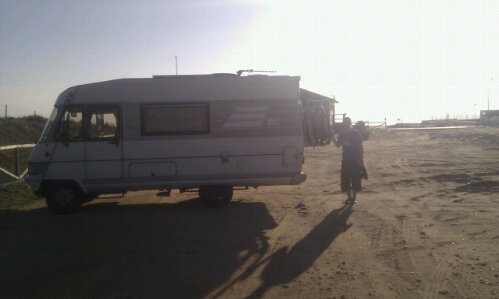 Weather – sunny, and somehow much hotter than Portugal
Jay's International Camper Trips (don't forget to tip the driver) today nipped over from Portugal to Spain. In the blink of an eye, the language, cost of fuel, options to wildcamp and even the time change. I'll never get used to it. Having said that, my second Ola of the day turned out to be addressed to a Swiss motorhome owner looking for somewhere to sleep; some things don't change.
We're parked next to a broad sweeping beach outside a resort town called Matalascanas. We shouldn't be here, having intended to be in Seville, but I got distracted by the huge beach on the map. Our trip over was unremarkable but for:
1. The fact the roads turned back into 'normal' wide well marked, smooth dual carriageways, which are free. None of those in Portugal.
2. We drove through a huge odd forest area, mile after mile of low green afro trees sitting on a floor of desert sand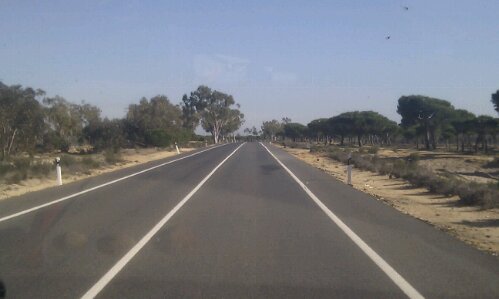 Tonight's kipping spot is practically against the fence of the Parque National de Donana. It looks like a great sand dune wilderness. A couple of signs at the gate state 'no pets' and 'don't touch these' with silhouettes of wasps, snakes and scorpions. No fear. A tiny booth at the entrance was amazingly occupied by what must have been the most bored person on the planet. She must have been ecstatic to have spotted Charlie. She leapt up to repel the beast, but we'd already turned away, scared off by the signs.
A leisurely wander on the beach followed. The huge numbers of clam shells had me digging about on a free foodathon. Alas, nothing alive to be found.
We've returned to the van where Charlie's snoring away in the 'cool zone' also know as the cab. Ju's reading and I'm tapping this out on the phone. I've the map open in front of me, Seville tomorrow, and after that we have heard Morrisons in Gibraltar have very cheap diesel!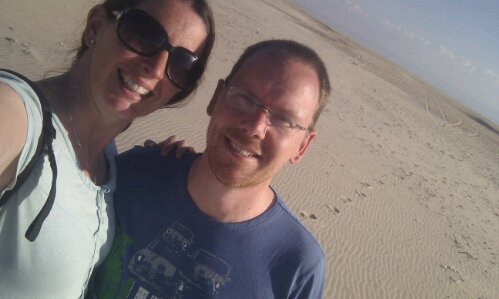 Cheers, Jay