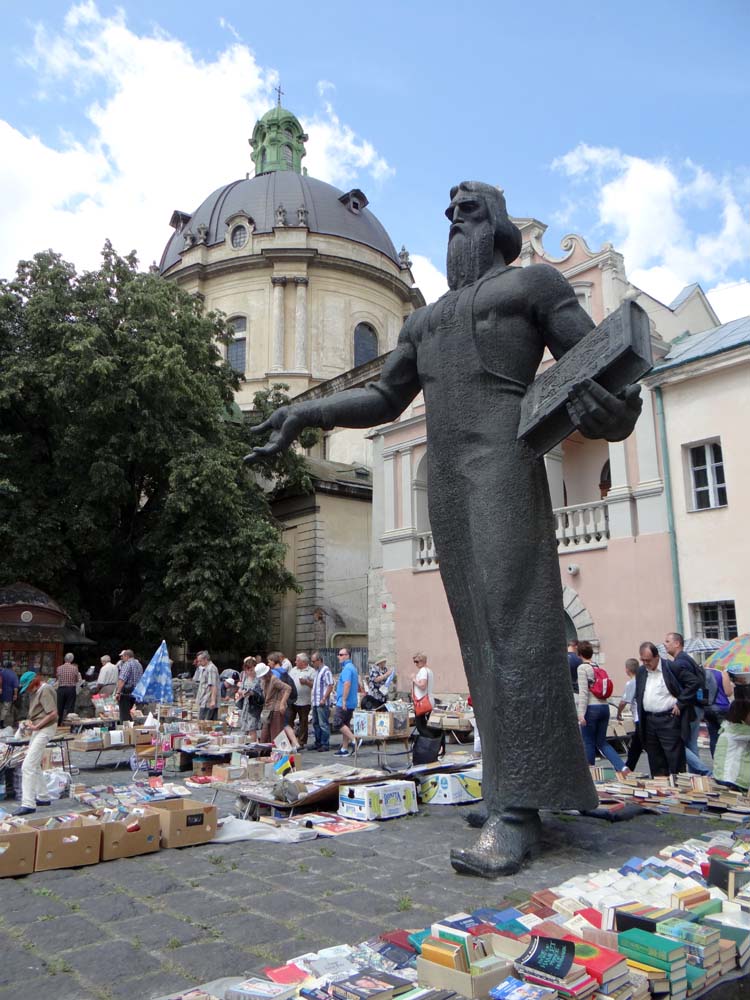 Dave the motorhome is still parked up next to the racecourse and Hotel Jockey just outside of Lviv in Ukraine (N49.777817 E24.015877).
Last night as Jay typed out his blog post I did some research on the town, writing out the walking tour recommended in our Lonely Planet guidebook and making comments of the best things to see. After that we were both shattered, so we passed the time playing on the internet courtesy of the hotel WiFi and then were lulled to sleep by the gentle hum of the main road into town.
This morning the sun was shining, so our camera went on charge – thank you solar panel – before we headed off across the road to the King Cross shopping centre. As we eyed up the buses to see if the drivers looked like they might let Charlie on (our fall back being the taxi rank outside the shopping centre door) we spotted one of Dave's older brothers in the car park – the first motorhome we've seen in Ukraine, so we had to pop over and say hello.
Sitting inside was Brigette from The Netherlands and we chatted with her while her husband and daughter shopped. They are on a five month tour in their van, clocking up 20 countries already, and had just driven across Ukraine after catching the ferry from Georgia. Having driven around the Black Sea Brigette doesn't recommend swimming in it! Brigette told us how they were stopped by the police in Ukraine for parking on the wrong side of the road. The officers tried to get 1000 Hr from them (€100), then when they said they didn't have that much the officers asked how much they did have – alarm bells were ringing way before that point, so when they were told the 300 Hr they had wasn't enough the officers told them they would have to go to the police station with them and wait there until Monday so they could get cash to pay the fine. Having a motorhome to stop in, they agreed to go with the officers, at which point the officers looked a tad reluctant to take it any further. Then a good Samaritan stepped in, a local fella got his mobile out and told the officers he was calling the station as the family had done nothing wrong and the officers were extorting tourists – what a guy! Needless to say they didn't have to pay anything. However since then they have been stopped for speeding – the signs here sometimes drop from 90 to 50 in the space of a few metres, so even Dave could get caught out! – they weren't asked to pay anything, so they know it wasn't a con, but have been given some paperwork which they don't have a clue what to do with. Hopefully we'll catch them up in Poland and find out what happened!
We left them heading for the Polish border, having visited Lviv yesterday, and we walked over to the bus stop. Pointing to Charlie the driver nodded an OK and we got on, we'd seen others get on and hand over something to the driver so we knew it wasn't free like we had thought, but at 2 Hr each (less than 20p) it wasn't going to break the bank – and Charlie was free. The bus set off and then almost immediately pulled in outside the racecourse, less than 100m from Dave, so if you do come this way no need to brave the dual-carriageway crossing to catch it! The bus itself was very posh compared to all the packed full, ageing, short, yellow buses running around it, and reminded me of the Rainbow 1 buses we used to catch at home to go into town. Soon enough our bus was also packed like a sardine tin and we were glad we had seats as it cleared the concrete tower blocks and reached the bumpy cobbles of the town centre.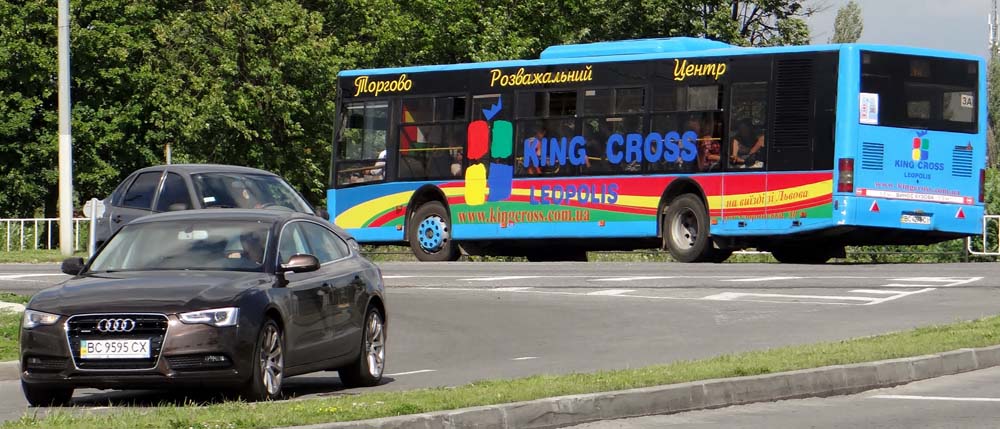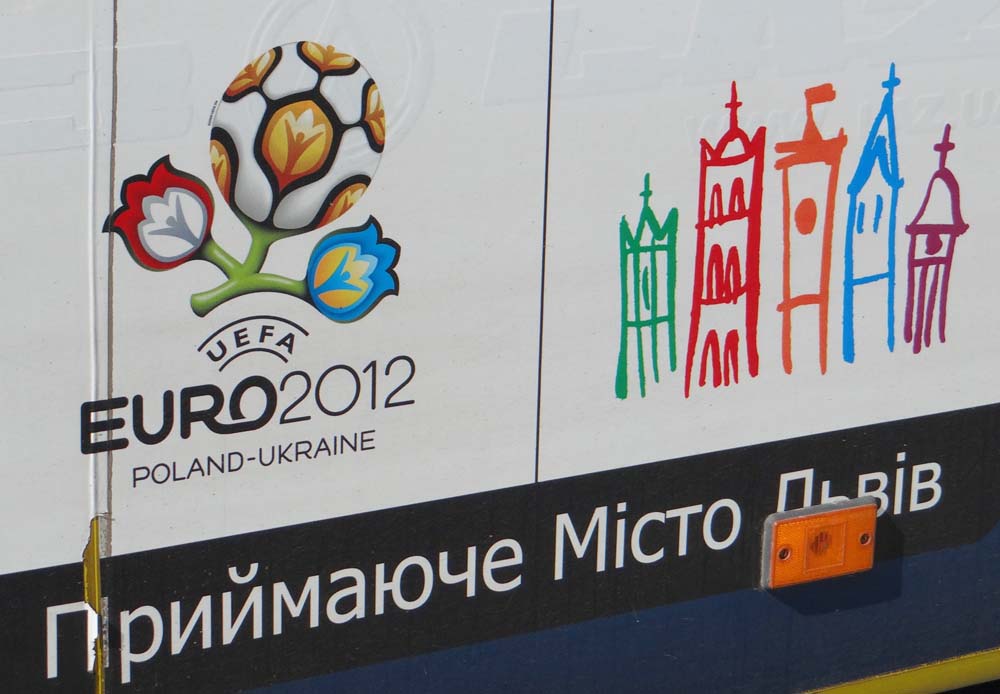 With no idea as to where it would take us, it just said city centre on the front, we waited until everyone else got off, then looked around us to see where we were. We'd been dropped up just behind the Solomiya Krushelnytska National Opera and Ballet Theatre which was built on top of the Poltva River, but more importantly it is at the top end of Freedom Avenue (Svobody) and our walking tour started from half way down the same road. So off we went.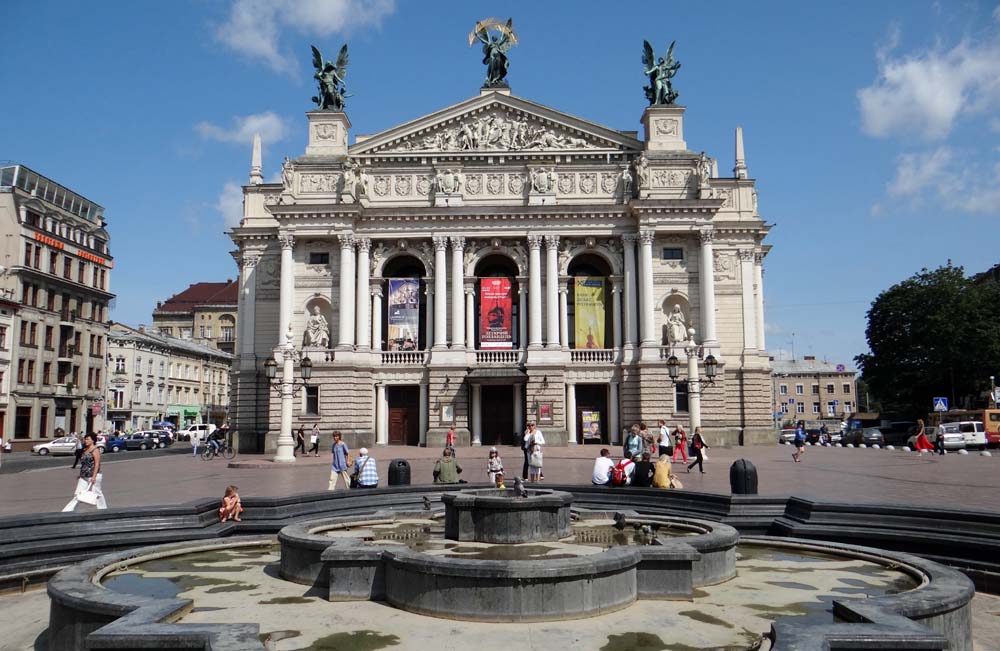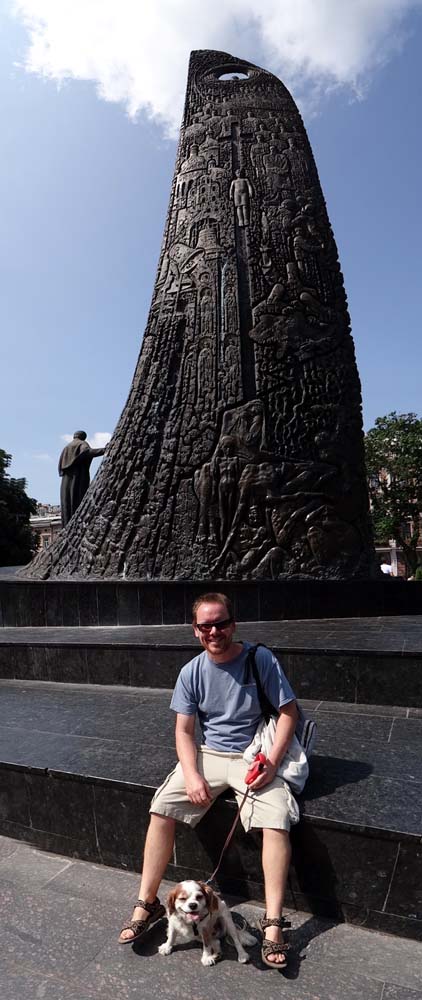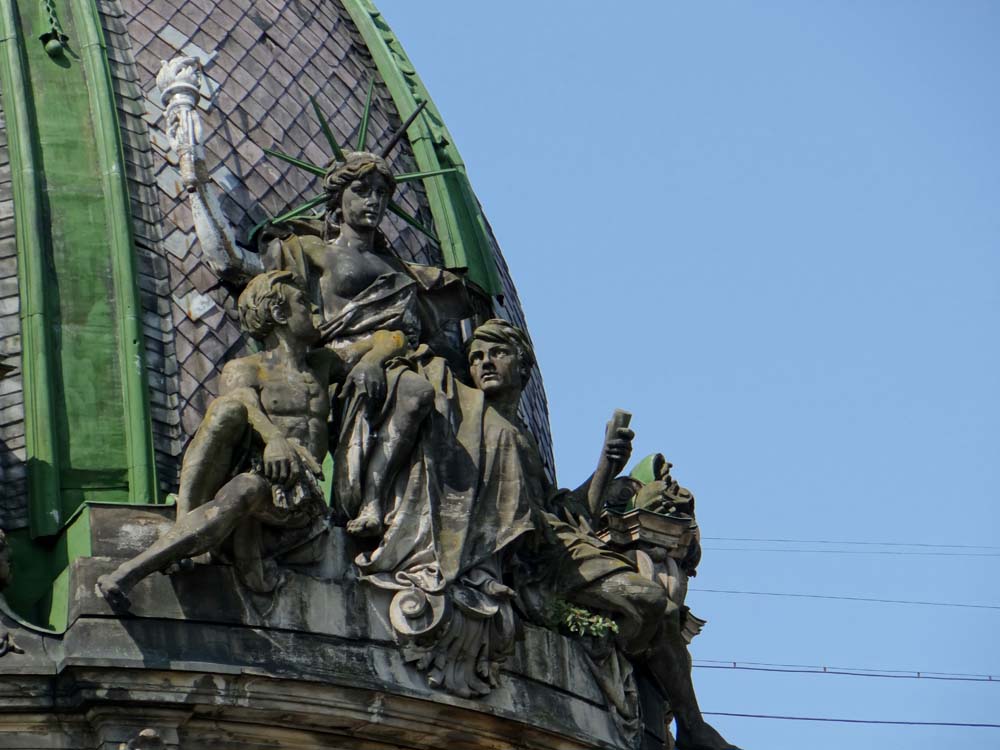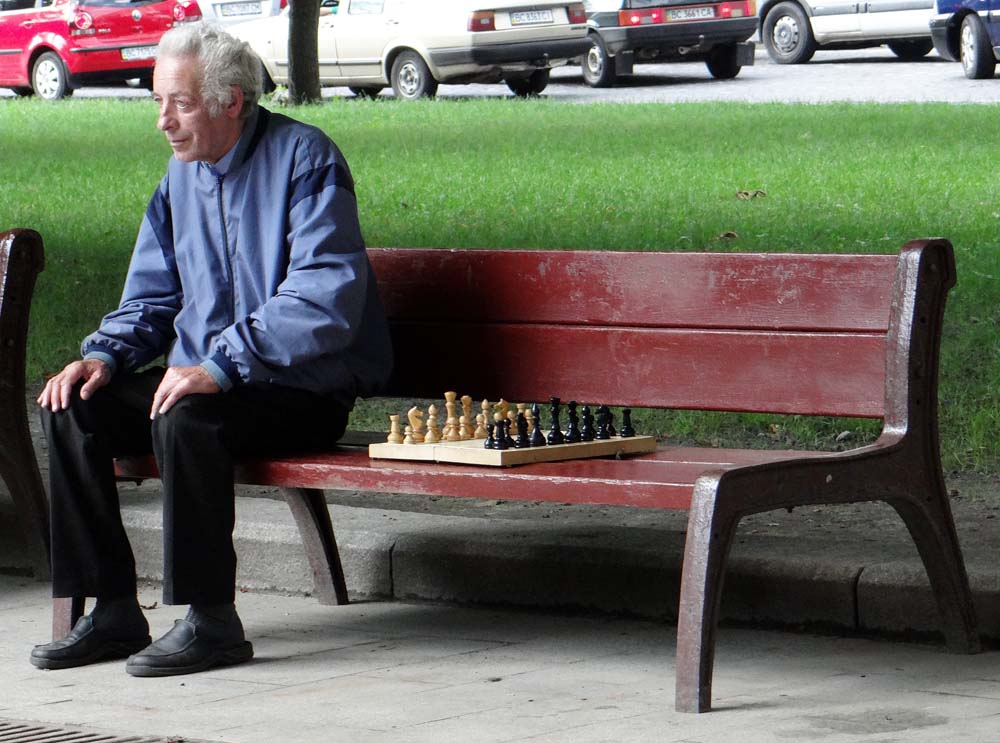 The next few hours were spent wandering around the town, following my scribbles and taking in the sights. We climbed to the top of High Castle where the ruins of 14th Century fort mark the foundation of the city of Lviv and gave great views out over the city itself.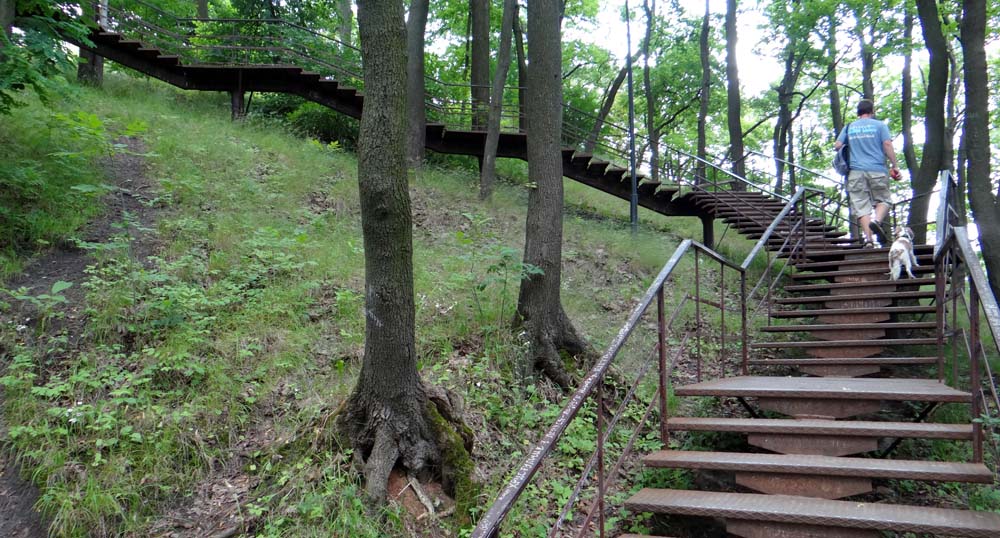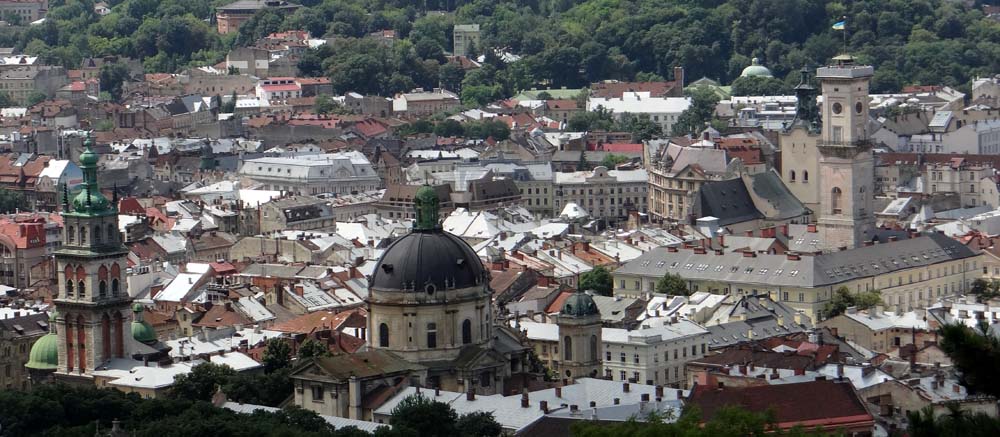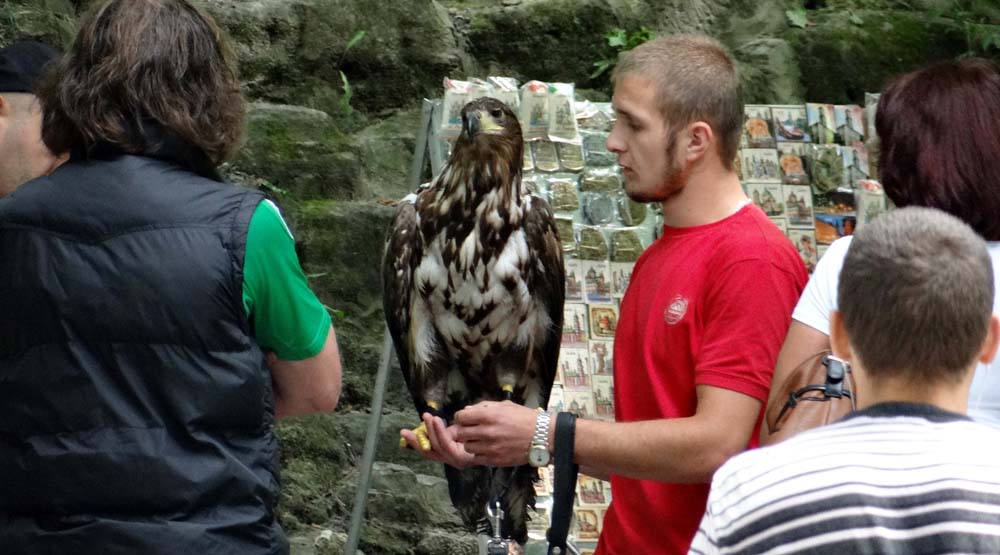 We popped into a couple of the 80 or so churches in the city (and watched the church boogie on the bus as people crossed themselves when we drove past one!) and generally felt like we weren't in Ukraine at all. The only thing telling us we were was the Cyrillic script on everything, but the buildings were more like those of Austria which is not surprising as the Hapsburgs were here for many years.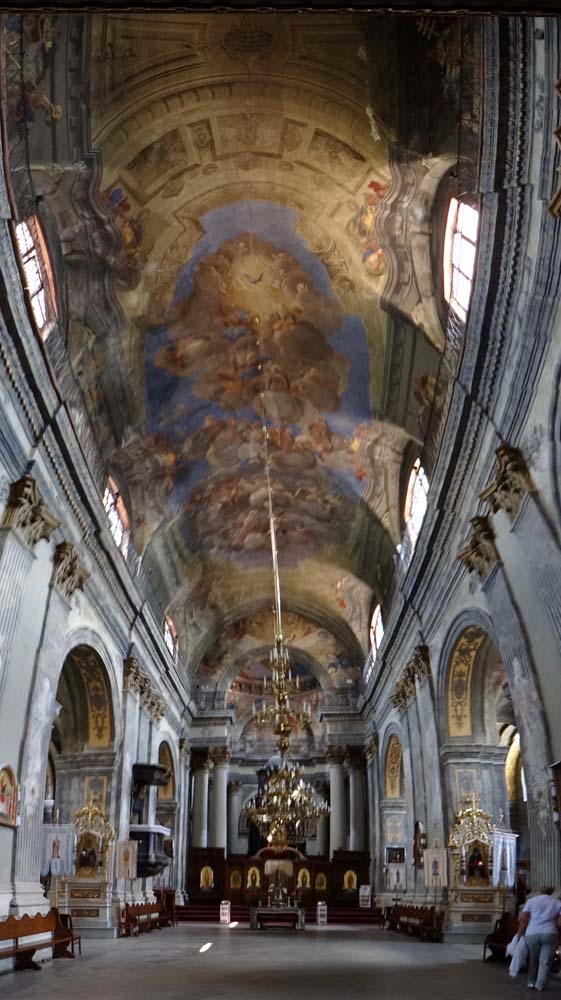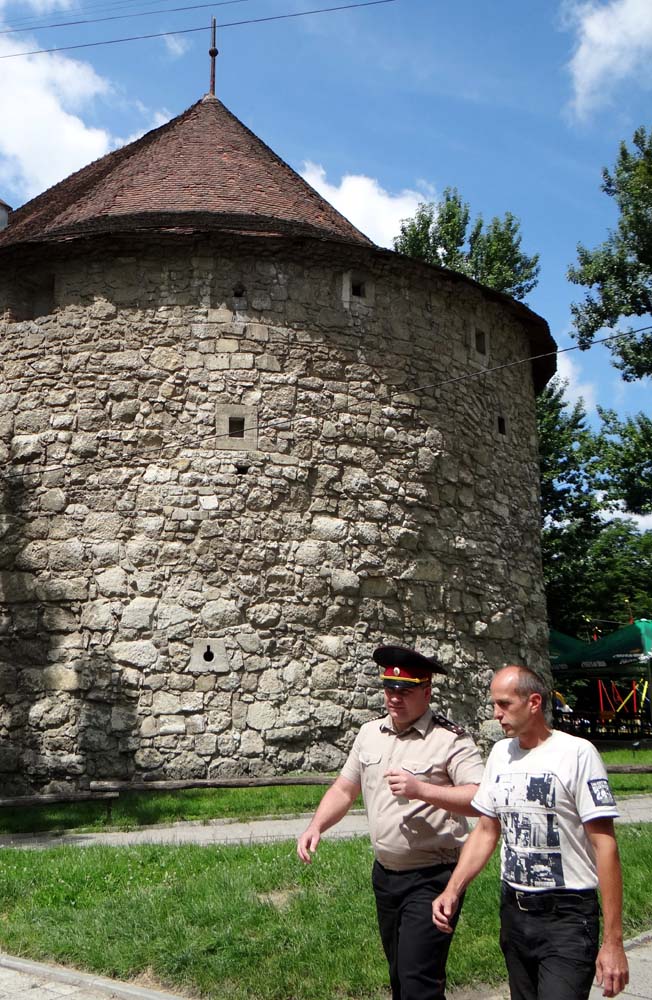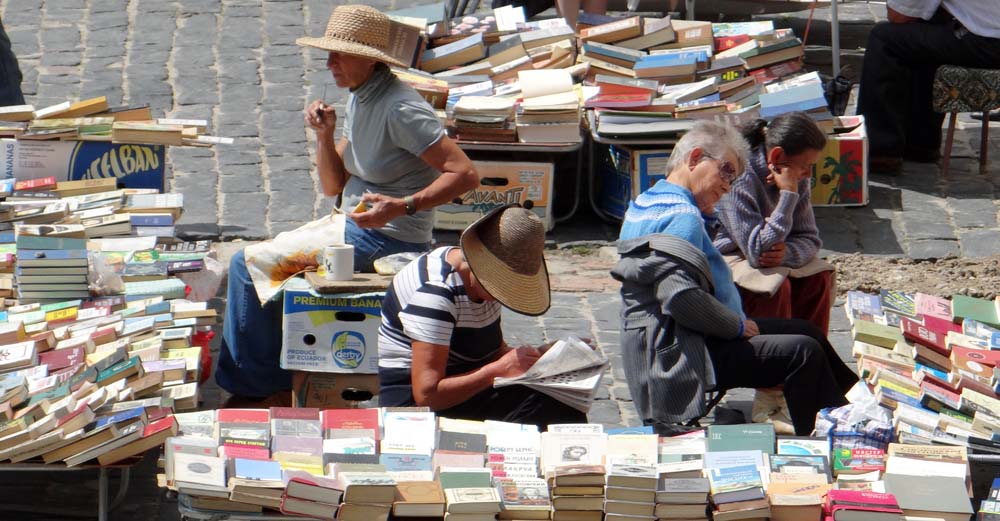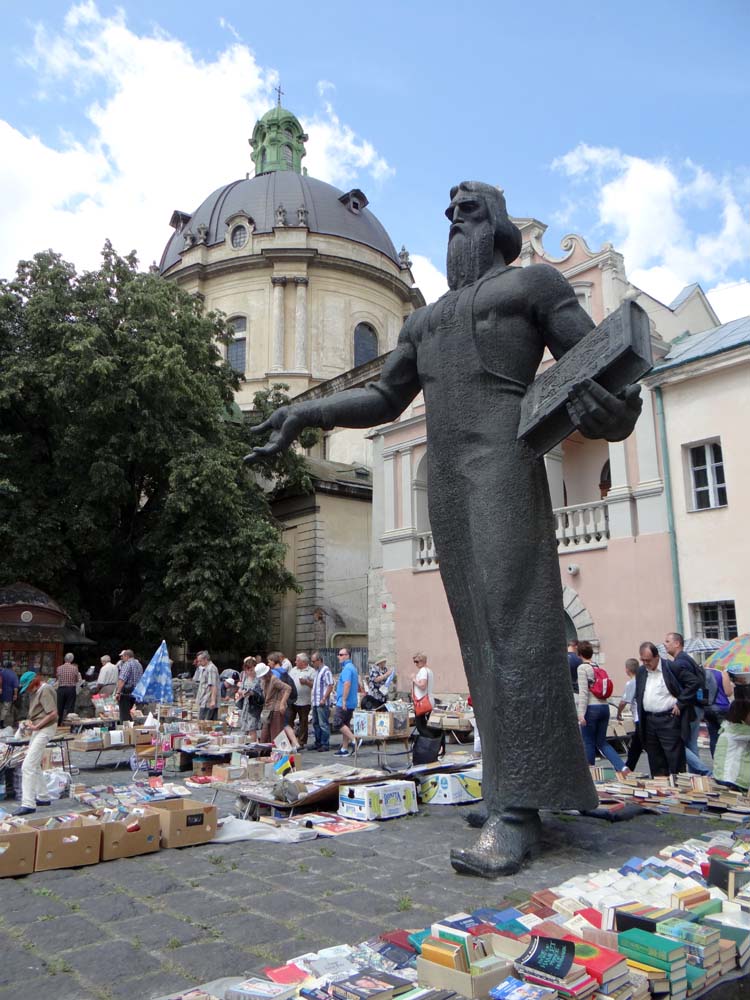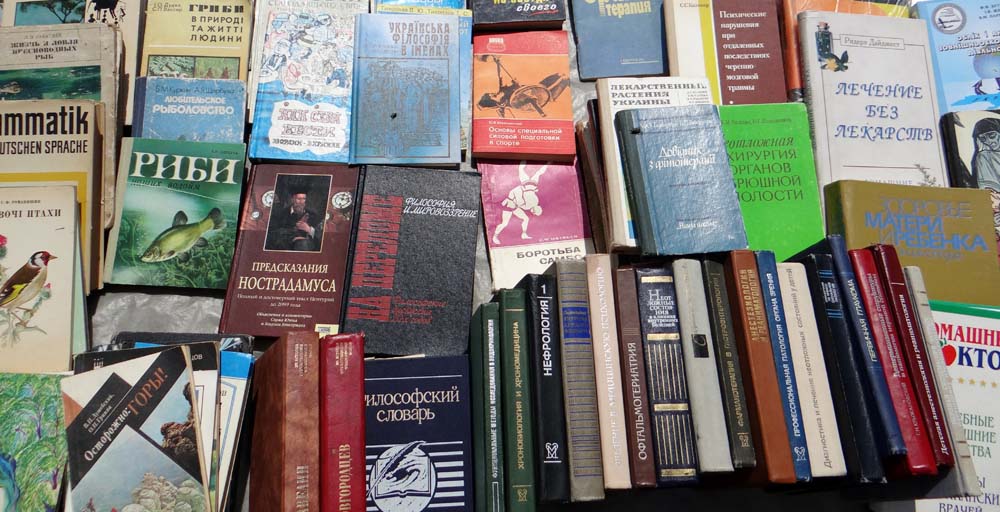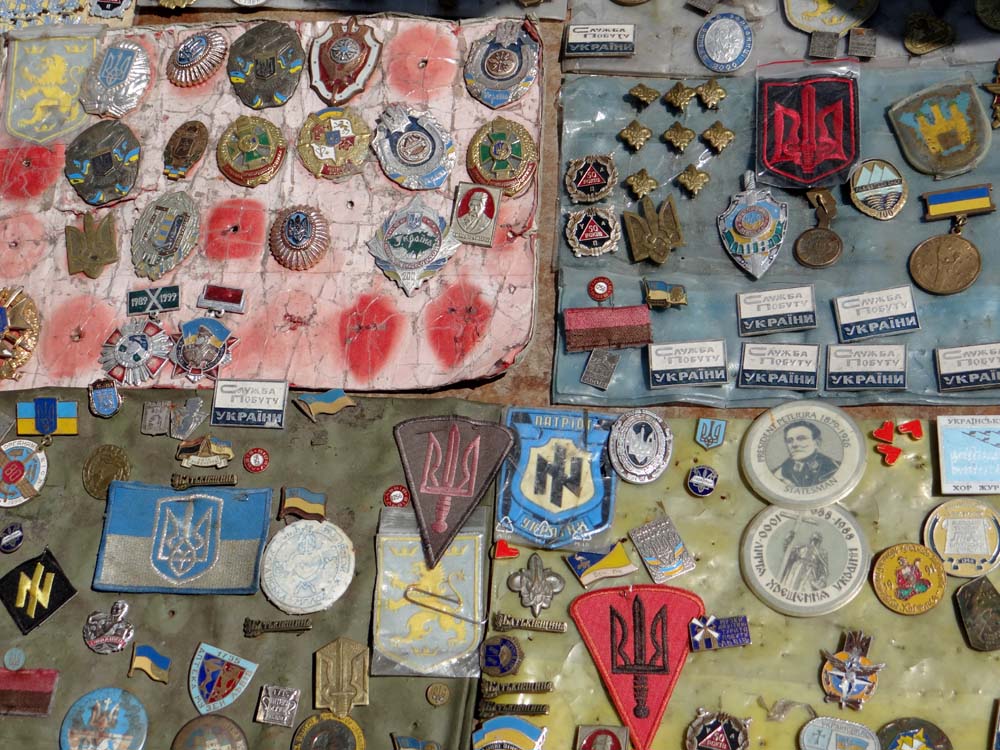 Passing through Rynok Square things turned a little too touristy, if you can have such a thing. The little train was sat by the town hall waiting for passengers, girls wandered around dressed in large dresses and bonnets selling sweets from shoulder trays, people tried to press white doves into your hands for you to have your photo taken with (or for Charlie's lunch!) and a pink pig walked around waving at folks!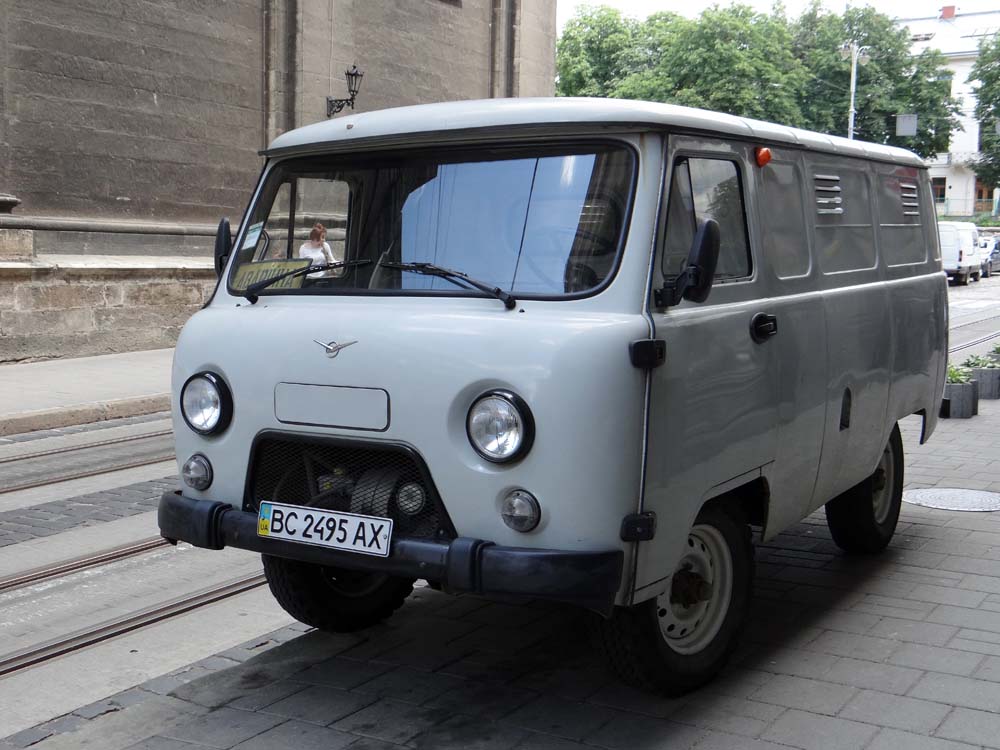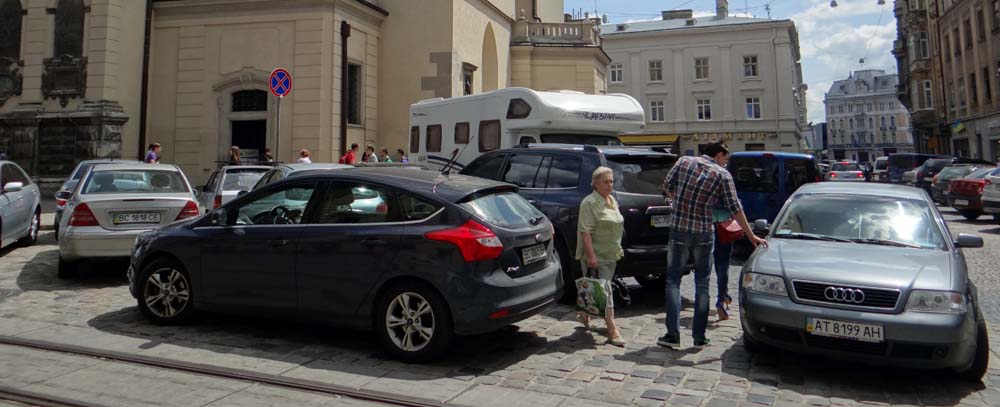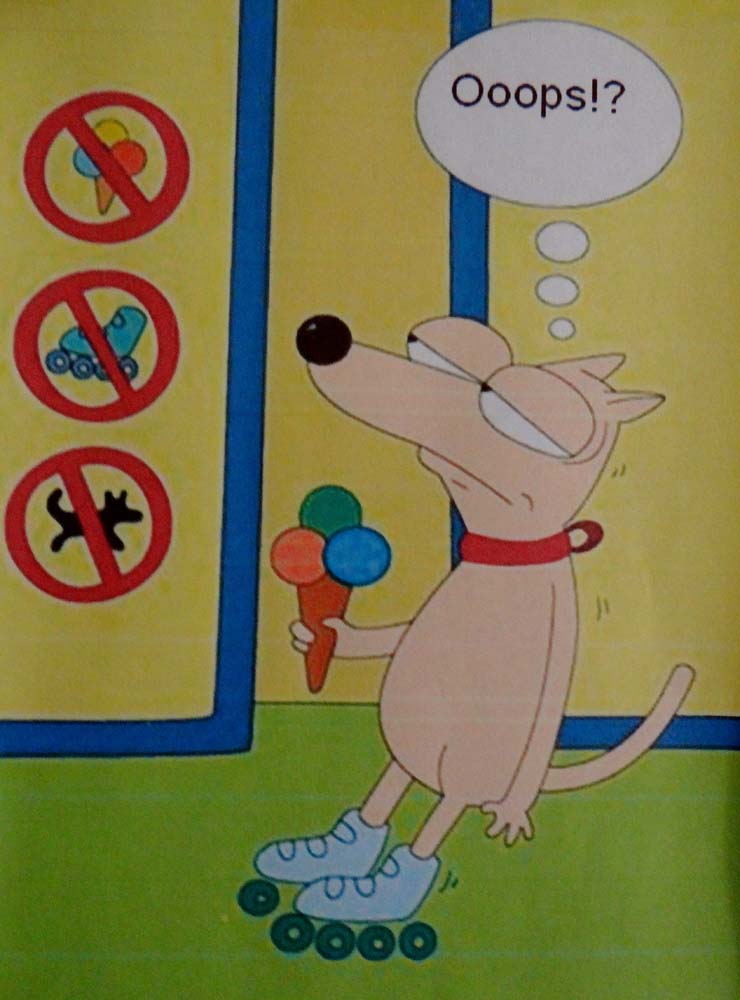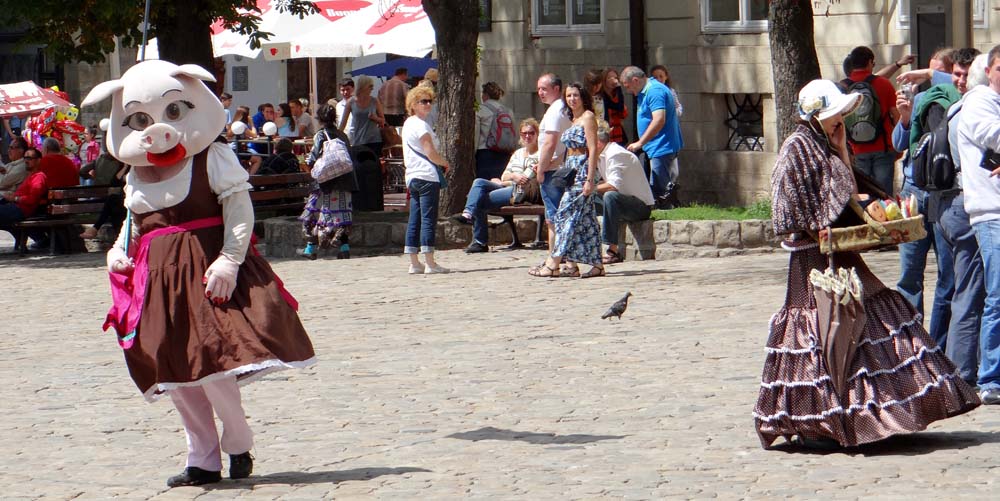 Flagging a little, we stopped for lunch in a cafe where Jay had the 'special' – pizza and a pint for 25 Hr (less than £2.50) and I had a more expensive cheese and ham pancake with peasant potatoes and a strawberry milkshake. The whole thing came to less than £8, and might be our last super low cost meal out as we're not sure how expensive Poland is these days!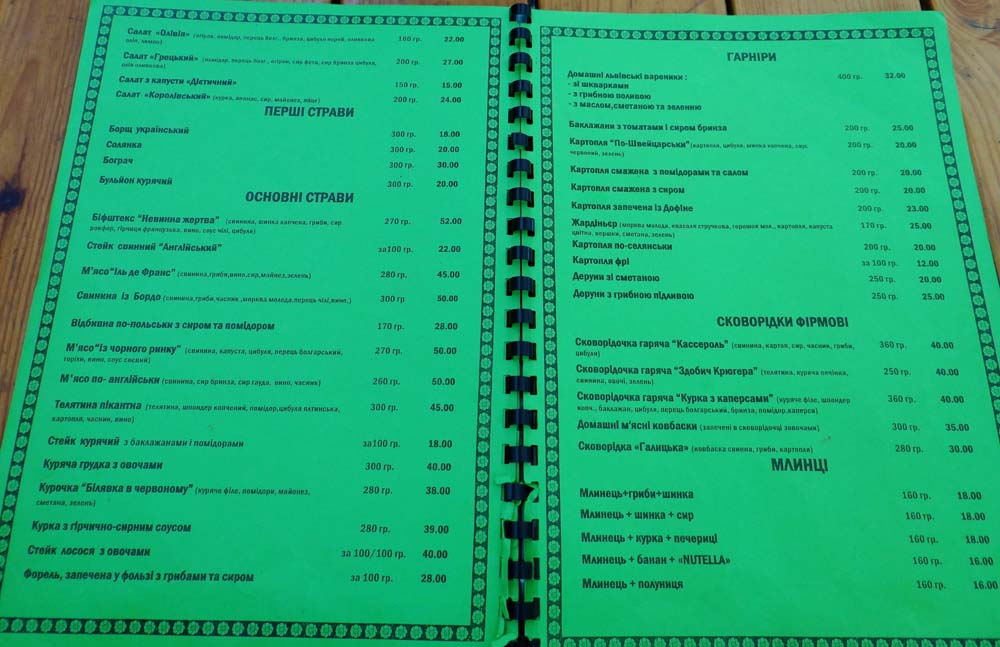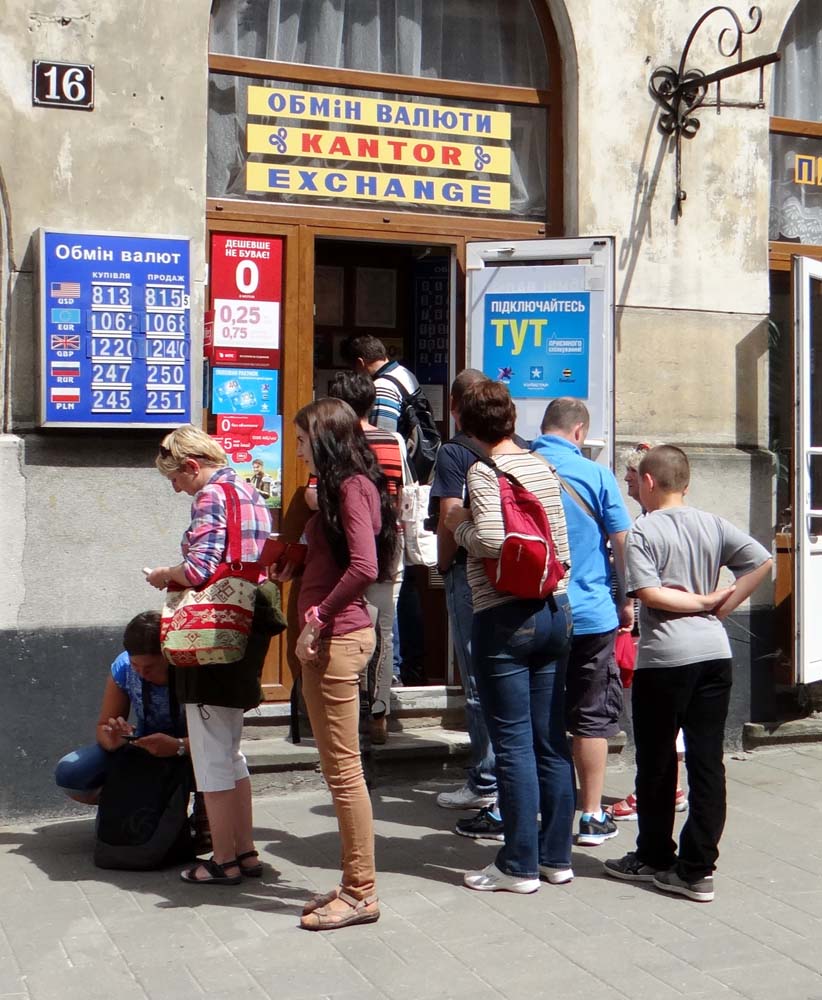 After lunch we stumbled upon a market which mainly sold souvenirs. An alleyway of old ladies sat embroidering, their work (and no doubt that of others like them) hung up for sale around them. I loitered and thought about buying a piece of it, then came to my senses; I've already managed to acquire four blankets and a silk throw on the trip so unless our new home is entirely coverable in fabric there would be no where to put it.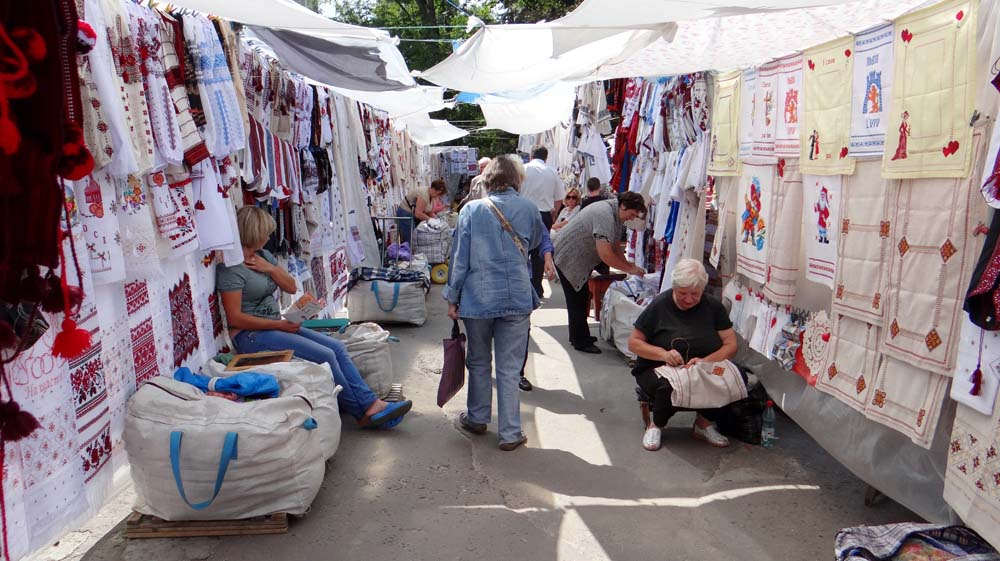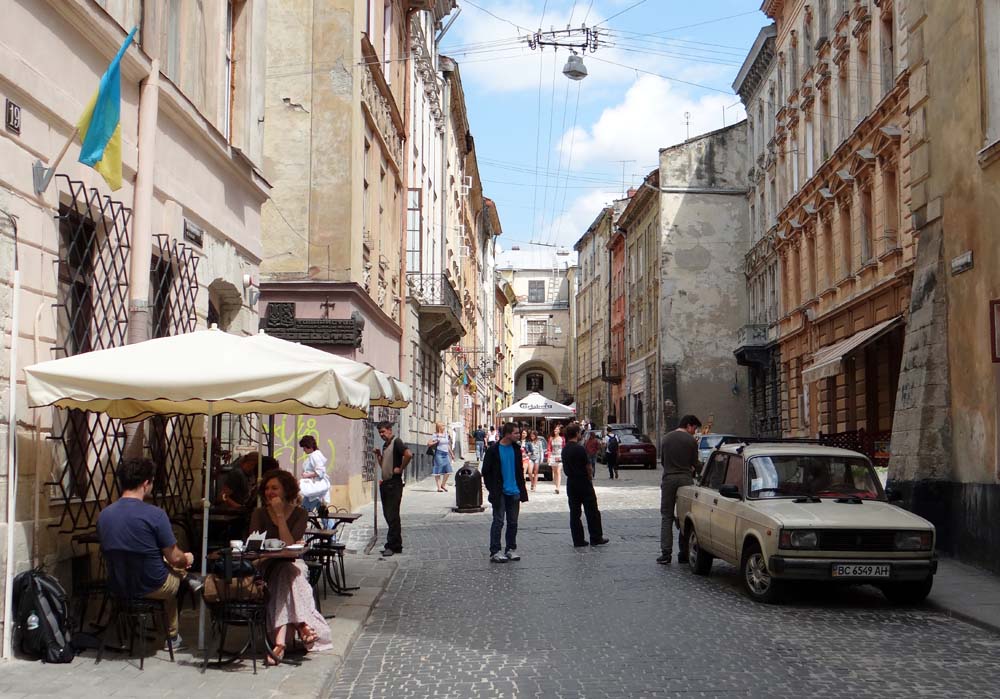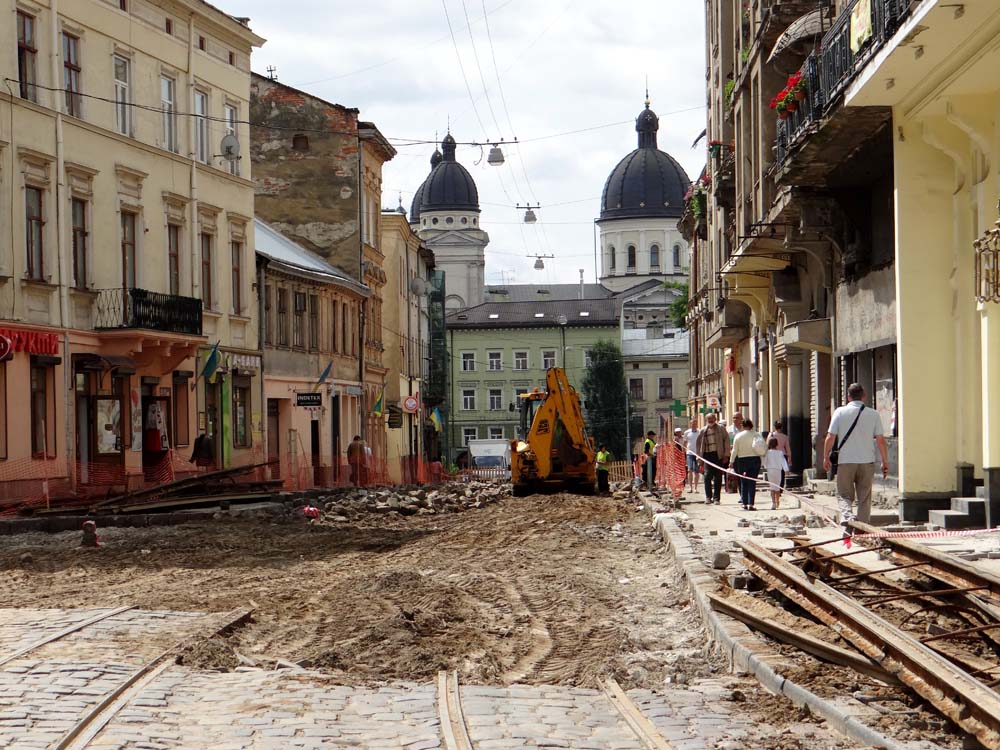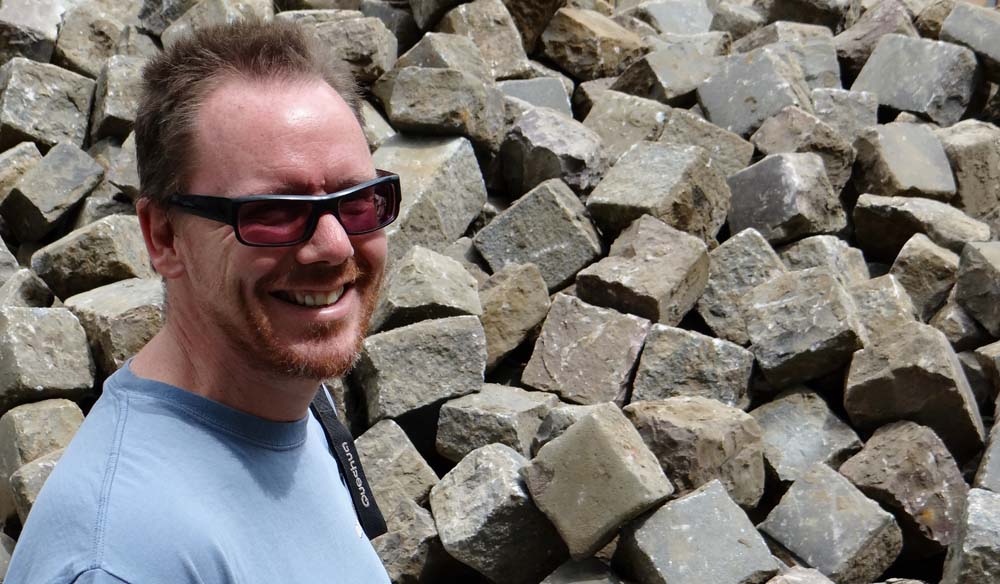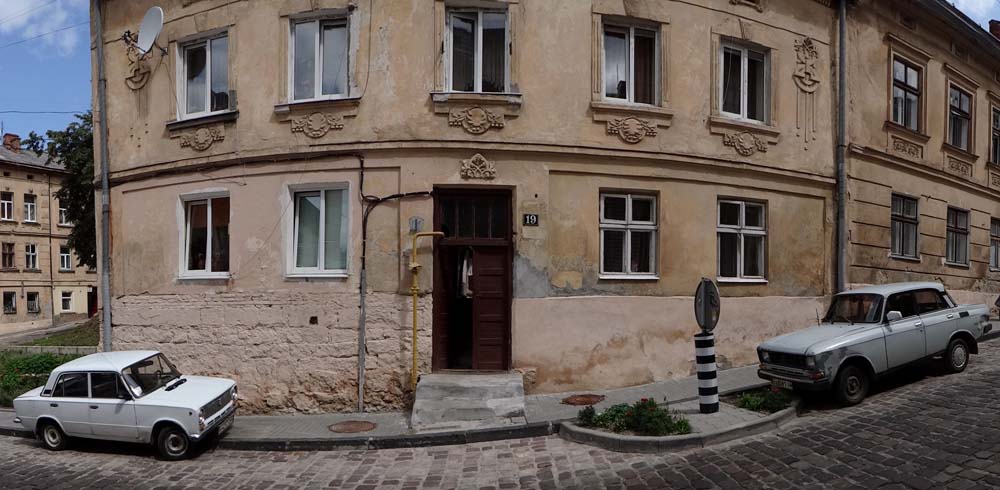 Heading back to Rynok Square Jay said that everything was starting to look the same, and he was right. While each individual building had an interesting story to tell, we've overdosed by doing the walking tour and didn't have the energy to read the information from the tourist office. It was decision time, do we go to the cemetery or not? Don't worry we haven't turned goth – Lychakiv Cemetery is known as one of the most beautiful necropolises in Europe with stone sculptures and monuments said to captivate. Our leaflet recommended taking a few hours to explore, it is sited two kilometres from Lviv centre and we had Charlie with us, so chances are we'd have to take it in turns to go in – so, in the end it was an easy decision. Lychakiv Cemetery unfortunately has gone onto the 'visit next time' list.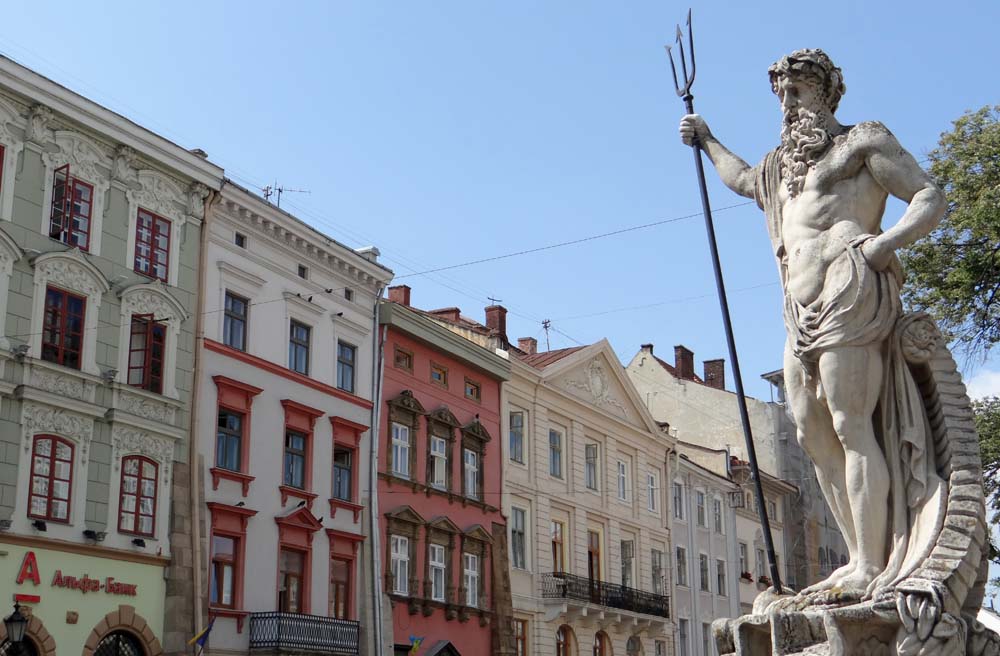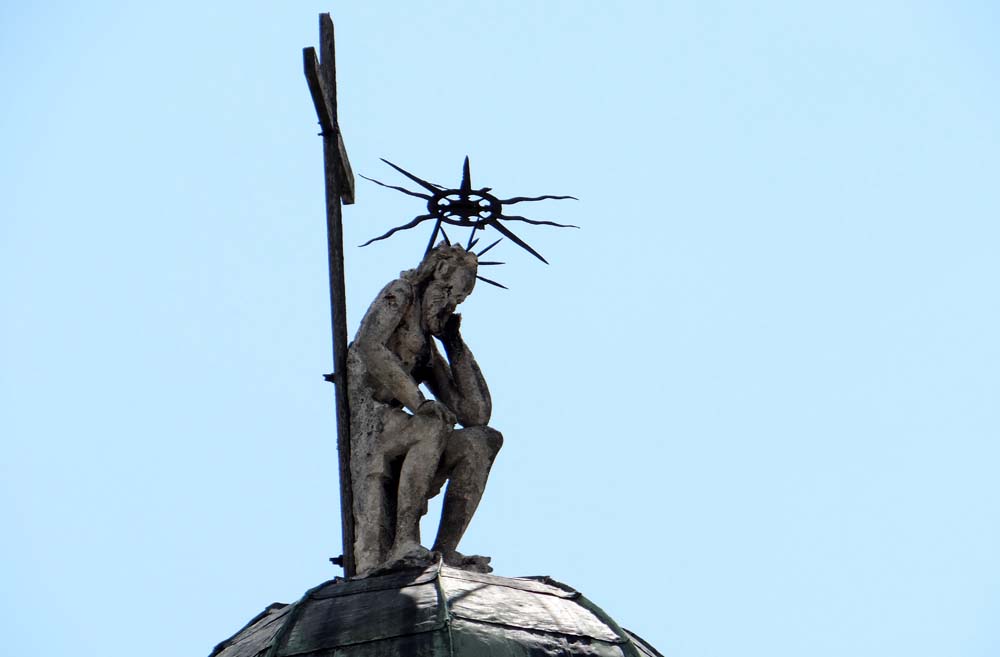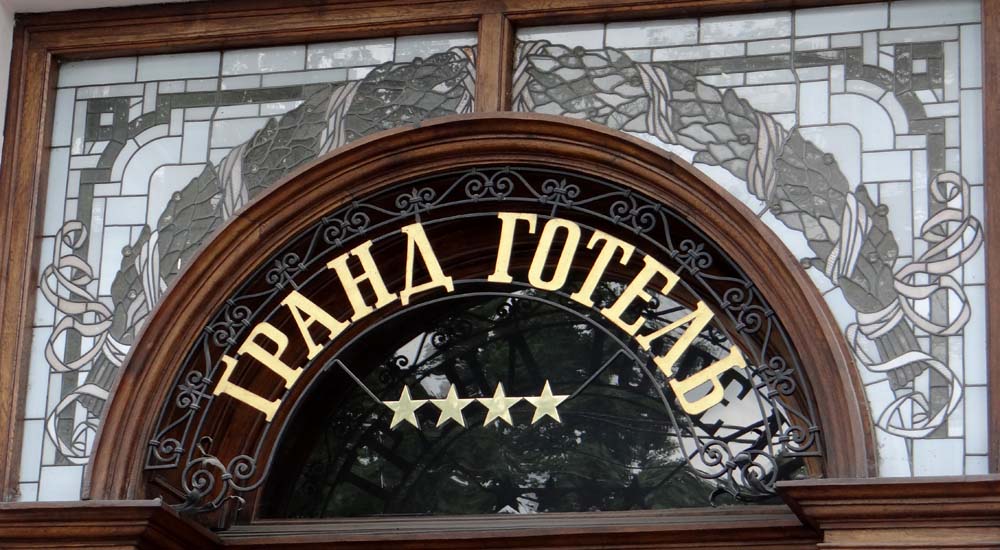 That said, I would happily come back to Ukraine, just not in Dave. A flight from the UK to Kiev and an overnight sleeper train to Lviv sounds like much more of a fun way of seeing the place as you wouldn't have to worry about snapping anything off your vehicle on the awful roads. If you fancy doing it yourself then Lviv is known by many different names as it's been occupied by so many people in the past – so keep your eyes peeled for "Lvov", "Lviv", "L'viv" or even "Lwow".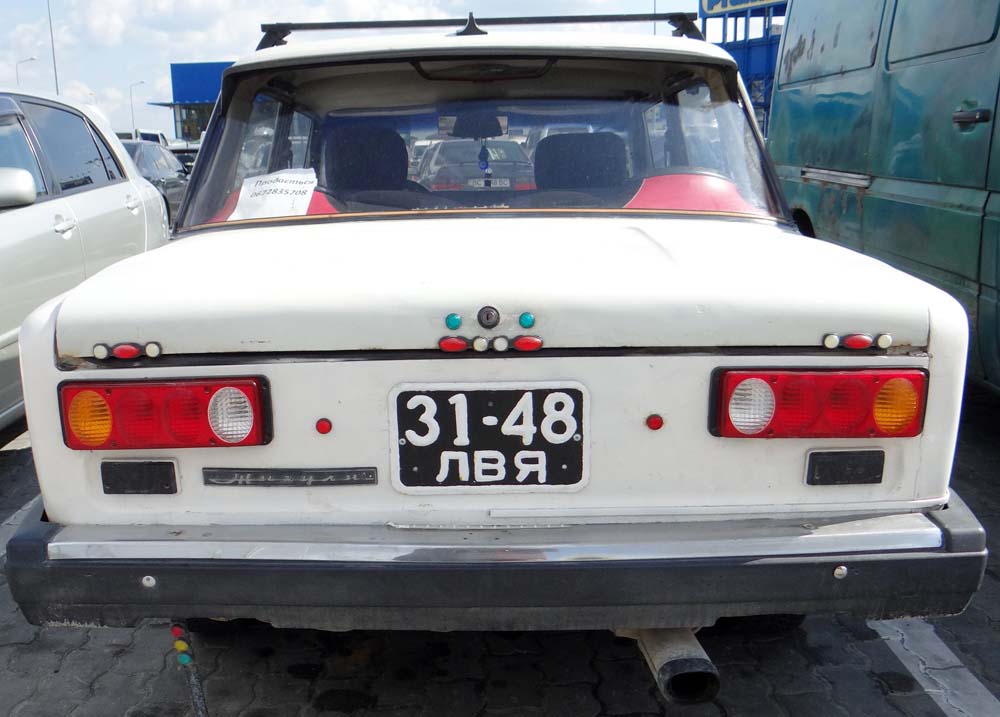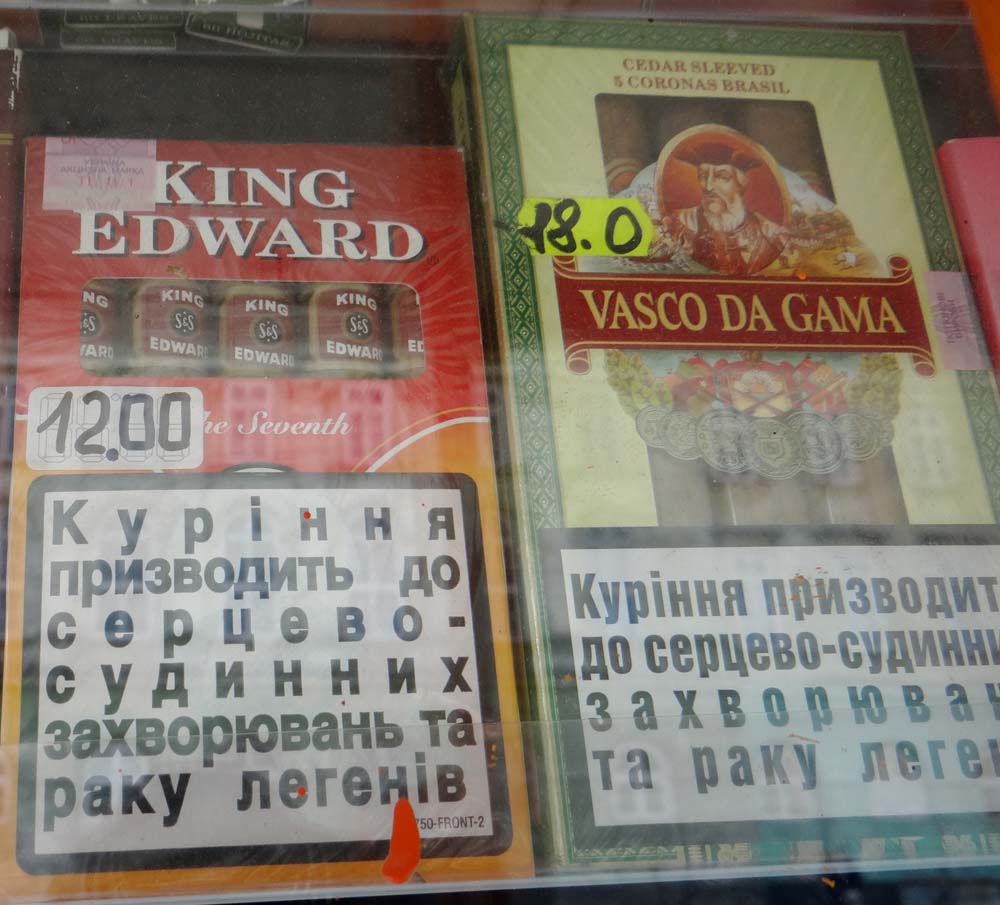 Lviv'ed out, we headed for where the bus had dropped us off, frantically photographing anything and everything in Cyrillic as tomorrow it will all be gone. The buses run every ten minutes or so, and when one turned up we jumped on. The driver nodded an OK to Charlie and checked our destination by saying 'King' and making an X-Factor style X across his chest with his arms. I nodded so he started to pull off, with Jay still outside the door holding Charlie's lead. Jay leapt on board as we drove around the corner and stopped again at the actual stop – maybe the last one was dropping off only? We handed over our 2 Hr each and settled in as it once again filled up to beyond UK Health and Safety levels.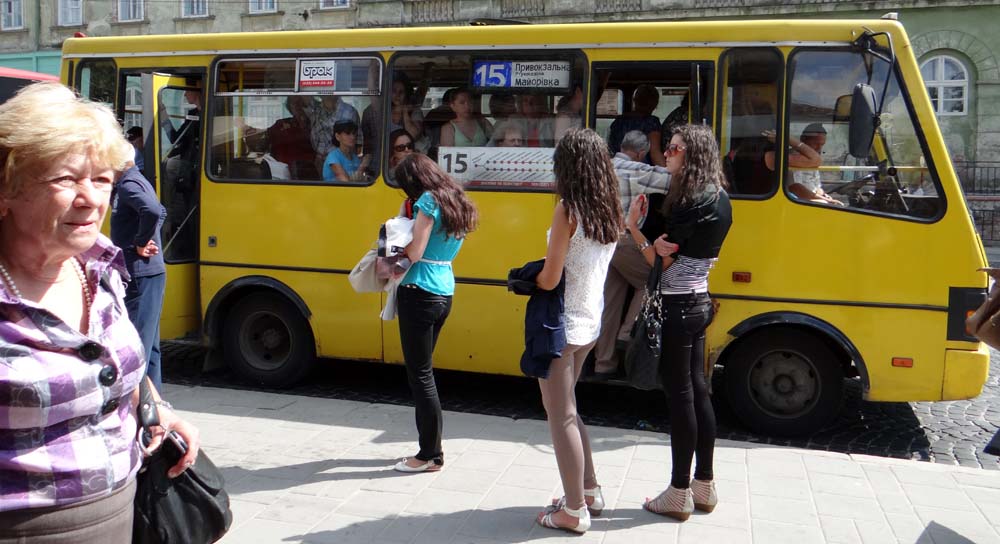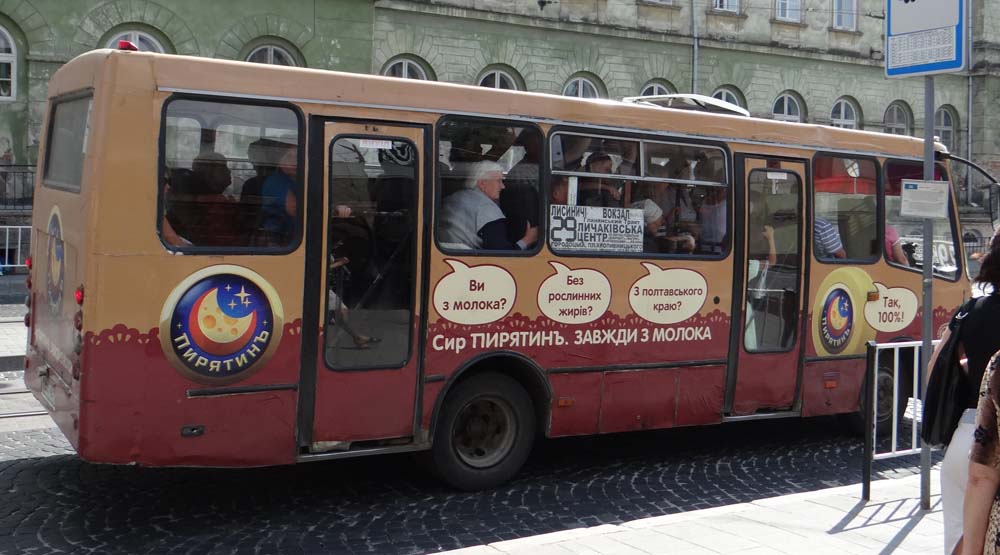 A lady sat behind us passed a 5 Hr note to Jay, Jay looked confused, so she said two in Ukrainian to him. This didn't help with the confusion, so he tried to hand it back to her. She handed it back to him again saying two. A younger woman stood next to us took the note and passed it onto someone next to her, while we sat watching in amazement as the note went from person to person down to the driver. Then a 1 Hr note came back up the bus as her change (there are no tickets here), so this was how all those people who get on at the back doors when the front of the bus was full paid for their trip – and there was me thinking they were having a cheeky free ride.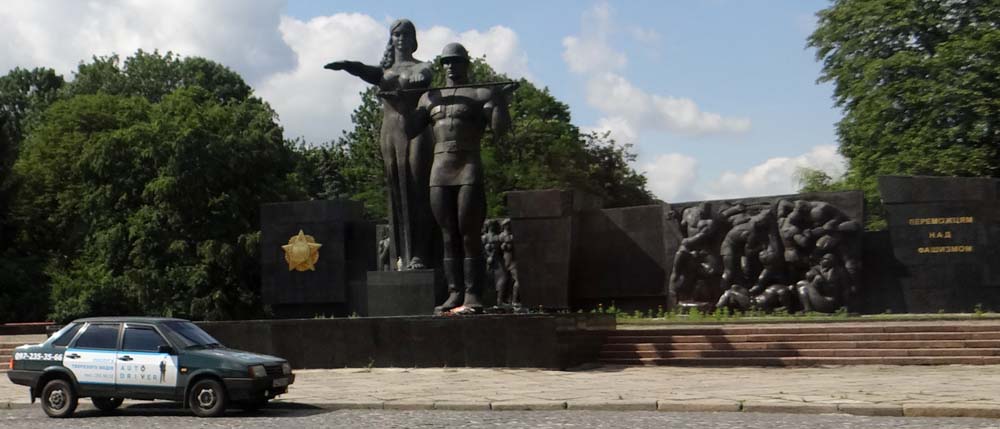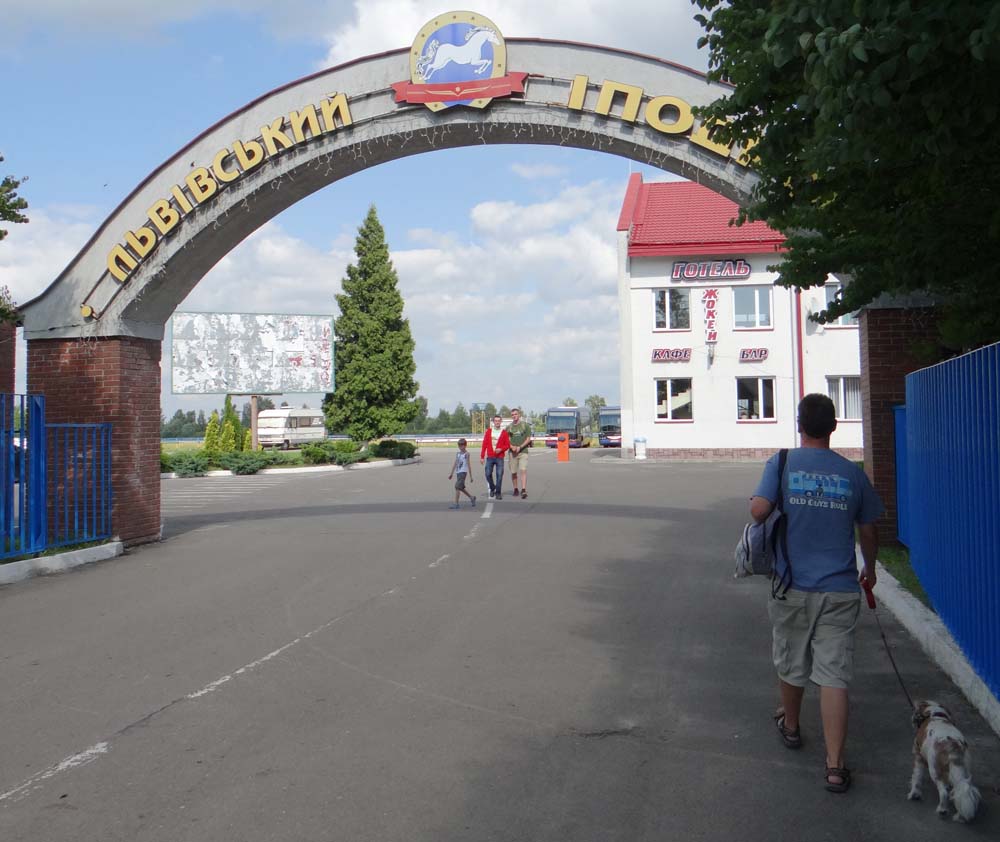 Reaching the shopping centre we piled off and wearily walked back over the road to the hotel. The horses on the track wandered past as we climbed into Dave and all had a little lie down. Seven hours of walking around had taken its toll. Charlie and I had naps while Jay did some research on Poland – our next country. Tomorrow we need to spend our last 350 Hr, fill up with cheap diesel and LPG and head for the border – fingers crossed we don't meet any of the traffic police on the way!
Ju x