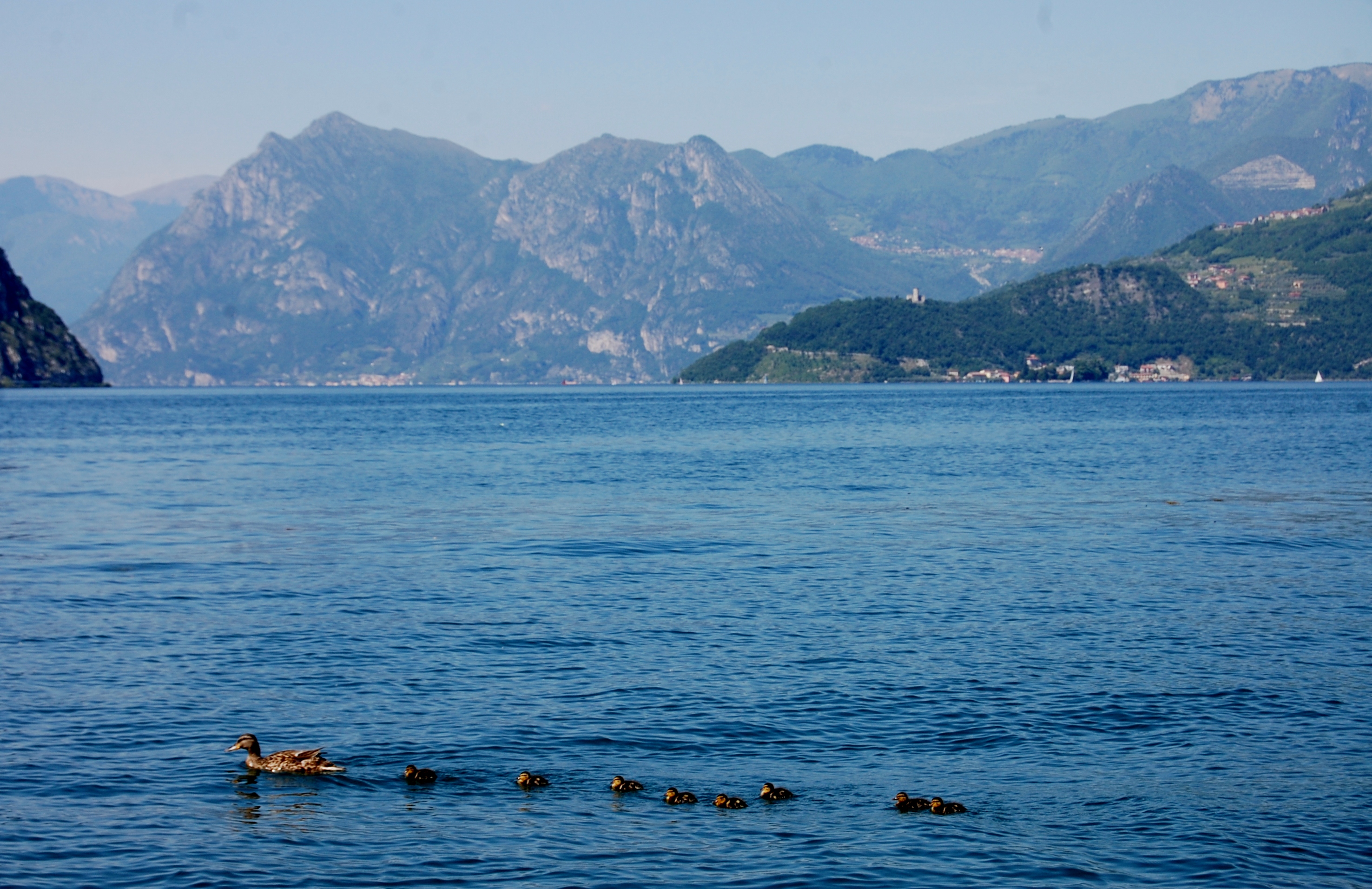 We're here: N45.65396 E10.04426
Weather: Sunny and warm with a slight haze
Last night Jay cooked up a fabulous pizza with the fresh pizza dough we bought from the supermarket. But no matter how thin he managed to flatten it, it rose in the oven – it was certainly a deep pan and mightily tasty. An hour or so after we'd eaten we were still stuffed, but took a walk up the hill to the view point Jay had found earlier. Here we could look down the valley onto the vast plain stretched out ahead of us towards Milan, lights twinkled as we watched aeroplanes landing at Bergamo airport. We wondered how many of the budget airline passengers flying into Milan Bergamo airport actually realised it's a lovely old town in it's own right and is around 45km away from Milan!
As we got back down to the car park a group of lads were spray painting on huge sheets on the floor. I don't have a clue what it said but saw the word No on it so suspect it's some kind of protest. Needless to say I struggled to get to sleep until after the sound of spray can shaking had subsided and I knew I wasn't going to wake to find Dave grafittied.
This morning we listened to radio 2, looks like the Olympic flame will be on the one show tomorrow night with David Beckham, Princess Anne, Seb Coe, but most importantly Boris, he always makes me smile. It's a shame iPlayer doesn't work over here. Jay had one last go on the milk machine, it was rush hour around it first thing – he even had to wait. I think I might look to see how much it would be to get one installed back home as between us we could probably keep one in business. The car park around us was filling up, so we set off to another Sosta in Bergamo so we could go and look around the town. The directions took us almost as far away from town as the supermarket we'd shopped in yesterday, but eventually ended at a car park with a height barrier – no good for us. We drove to another car park marked on our map, but it was crammed full, with even more cars waiting to get in. Another look at the map and all the other car parks looked like they were either underground or multi-storey – so we decided we'd have to give Bergamo a miss. Still we know we'll be able to get a cheap flight back here one day.
We drove east towards Brescia and finally saw a Lidl, but we're all stocked up so we'll have to wait for our price comparisons. As we neared Brescia we kept seeing signs for Lago d'Iseo, so we made a left turn and headed there instead. We'd be much more likely to be able to park there and the mountains and lakes are stunning around here.  The road north to Switzerland used to run along the side of the lake, and there are stories about entire families being swallowed up by the murky waters, but fortunately a much safer road, carved into the side of the mountains, now exists – we could nip over and use the last of our Swiss Francs!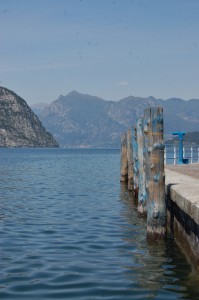 We prefer the little lakes as they're easier to find somewhere free to park and we're currently parked up on a bit of wasteland on the entrance to the town of Iseo, it's where the tourist buses stop while their passengers are wandering around the town. There is a sosta in town, but it's around €15 a night, if we get asked to move we'll head there, but I think we'll be quite OK here it's a quiet little place and we're not parked across the road where the no camper signs are.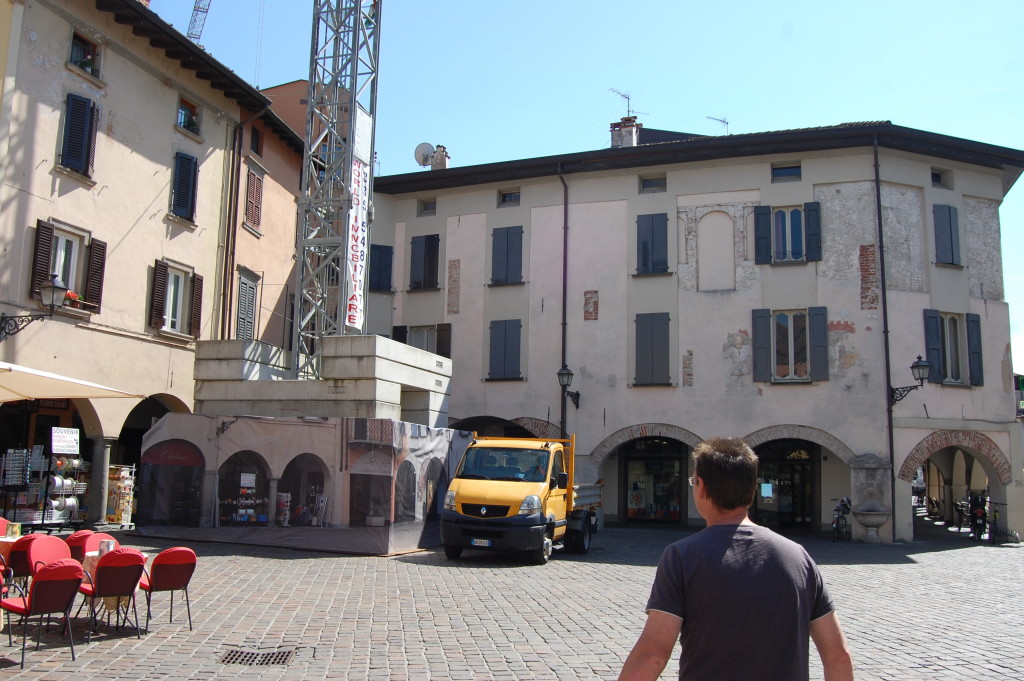 We've been for a walk around the town and along the water front. We sat looking out over the beautiful lake eating as boats and birds sailed and flew past. A little way further along the town we found a seat overlooking Monte Isola,  the largest island of any lake in Europe, here we sat and ate ice cream – Jay won the flavour competition. We got two scoops today, so he had chestnut and creamy flavours, I got hazelnut and liquorice – really strong liquorice, not good.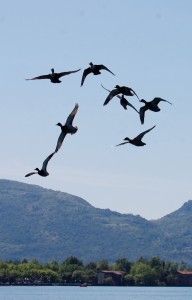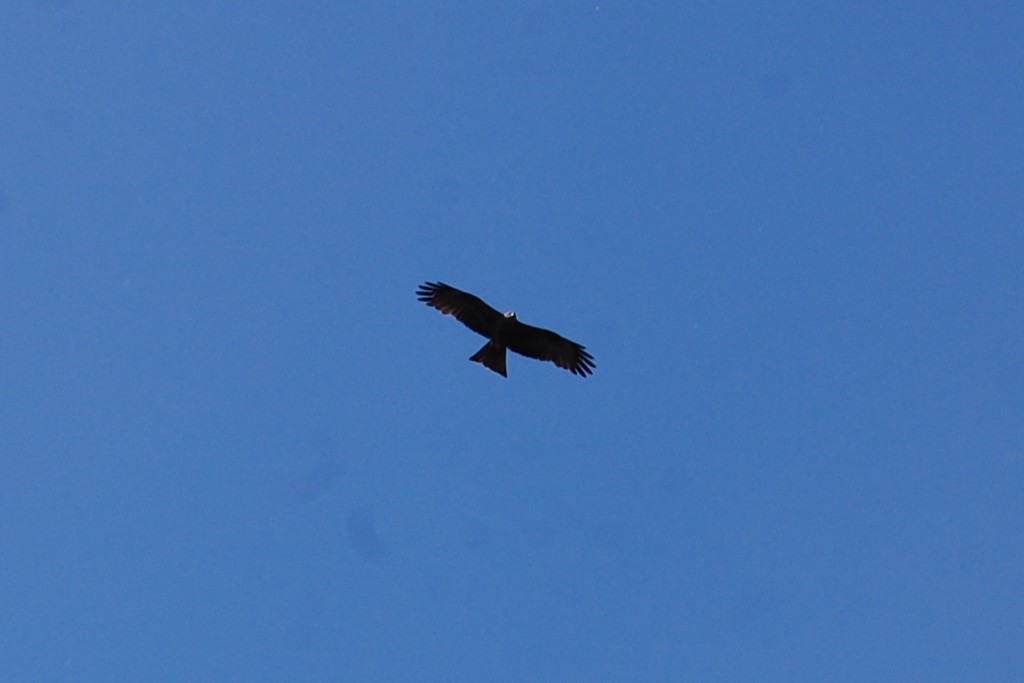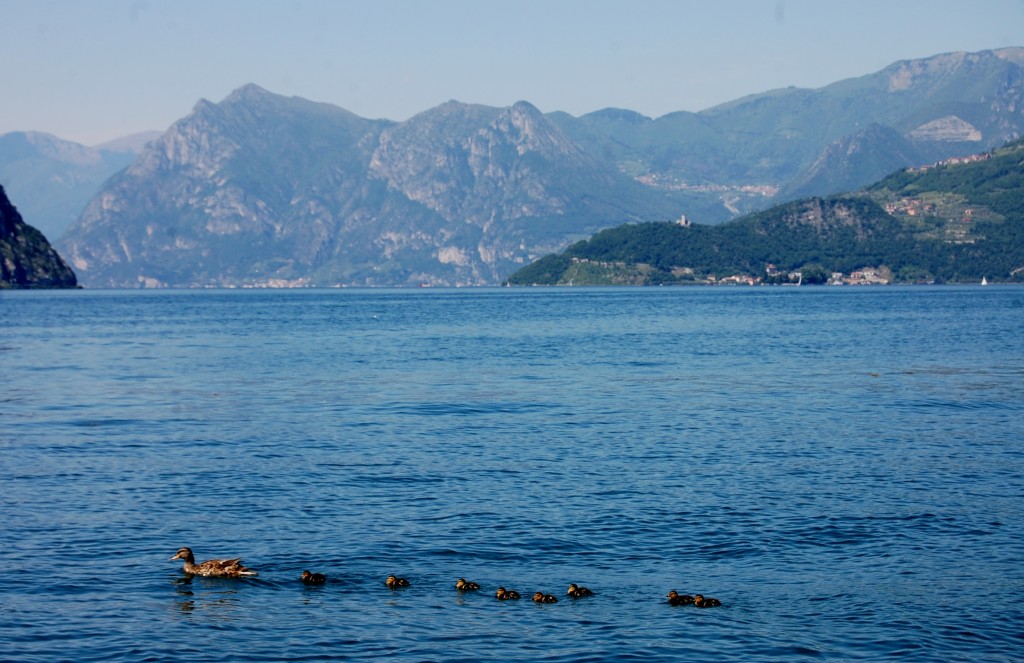 Tonight we need to do a bit of planning. The Giro d'Italia is on the 23 May so we need to be in position on the mountain on the 22nd so we can cheer on Mark Cavendish who is leading the points competition at the moment. At the rate we're going we might not have time to do Venice before, so could head there after – tough decisions, but nice ones to have to make :)
Ju x