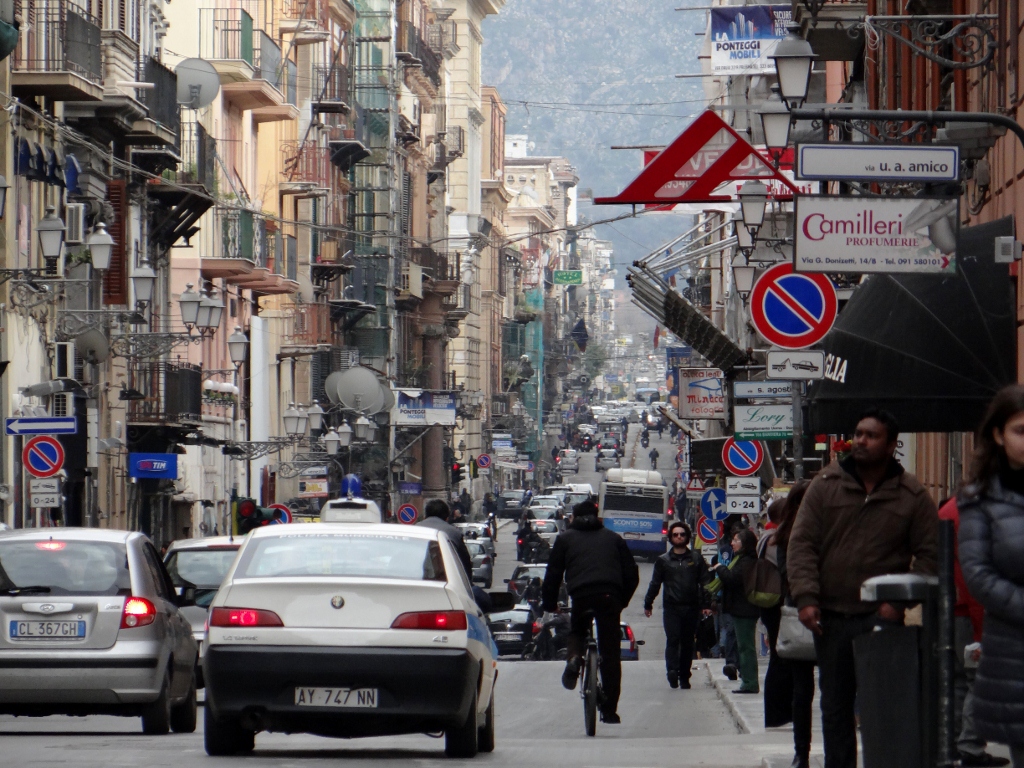 Dave the motorhome is surrounded by a sea of teenage passion. He hasn't moved from his parking place next to the port of Palermo, only now, all around him are the remains of a Sunday night filled with lust. It's quite a marked change from Tunisia where couples didn't hold hands or show any signs of affection to each other in public, here in the row of steamed up cars parked next to Dave last night were obviously taking full advantage of no Pope being around to enforce the rules on contraception.
Jay's body knows it's safe. It is no longer in a constant state of high alert, living on nervous energy and as so often happens when you finally get to relax (think of the start of a two week holiday) it has developed man flu. That added to a fairly sleepless night on the ferry saw him heading for bed at 7.30pm last night to commence a snoring competition with Charlie – as always Charlie won.
This morning Charlie and I headed off into downtown Palermo to find a laundry. Now we're back in Europe we need to wash some clothes so there is room in our drinks/laundry cupboard for when we reach Lidl. Only problem is that self-service laundries aren't easy to come by in Sicily. We'd heard there was one about a mile from where we are parked, so rather than dragging all the laundry over there only to be disappointed, Charlie's pooch walk doubled as a reckie to see if it really did exist.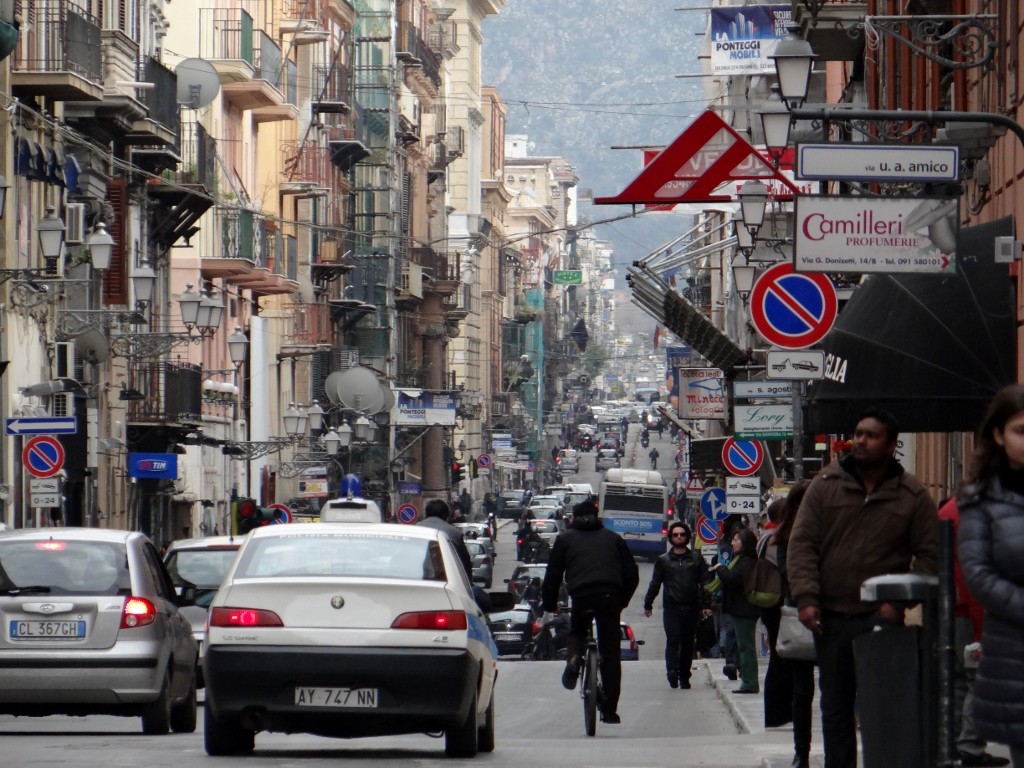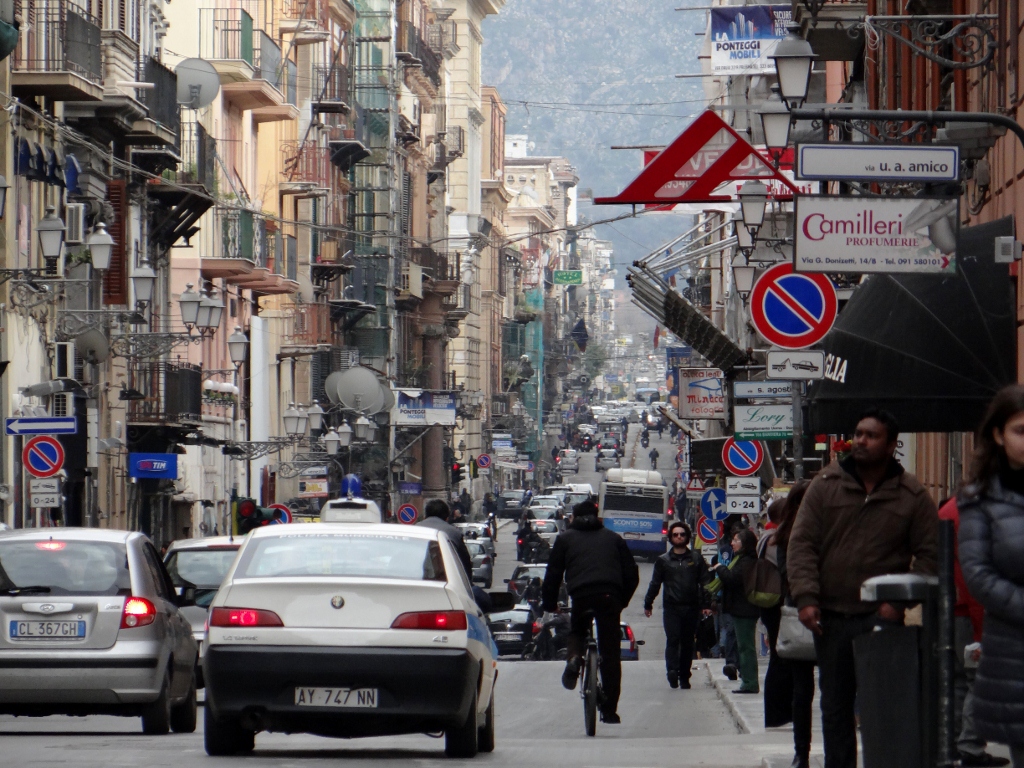 It was a great feeling to be able to walk down the street and the only thing staring at you were the statues (of which there are loads), the city now seems immaculately clean compared to what we'd got used to and shop windows had prices on stuff – oh prices, how I've missed you. It's a very strange sensation being back here. Before we left we thought Palermo was a good entry point for Tunisia, a bit grubby with narrow market areas selling fruit and goods on the streets. Now we're back, it's great too. If we'd returned to an uber clean, stylish and expensive city I think we might have struggled to cope. Palermo now feels a bit like coming home and a place you can relax in.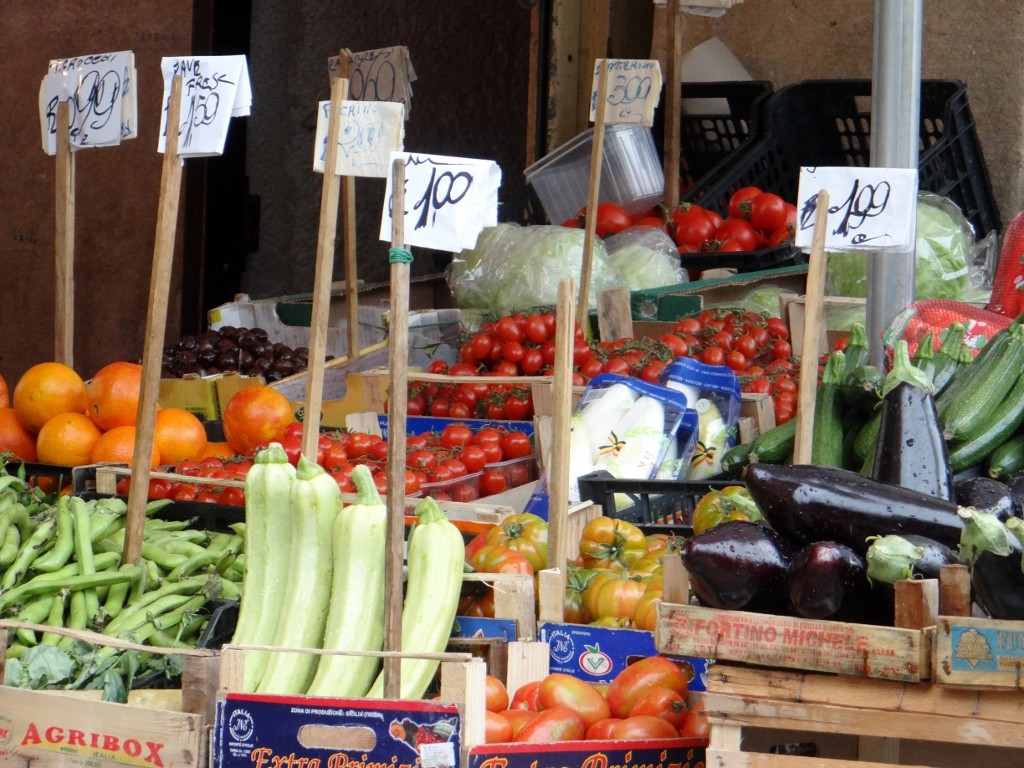 The laundry (or lavanderia) was where the internet had promised it would be, and open, and nearby was a printing and photocopying place. We've been talking for ages about getting business cards printed as we're always scribbling our contact details on scraps of paper when we meet people. So, back in Dave I set about designing a something for us that we could get printed onto card and cut up. Jay was up and feeling a little better (although cold and flu tablets may have had something to do with that) and after a quick sort of our huge pile of dirty clothes into four bags that we could carry, we set off out again.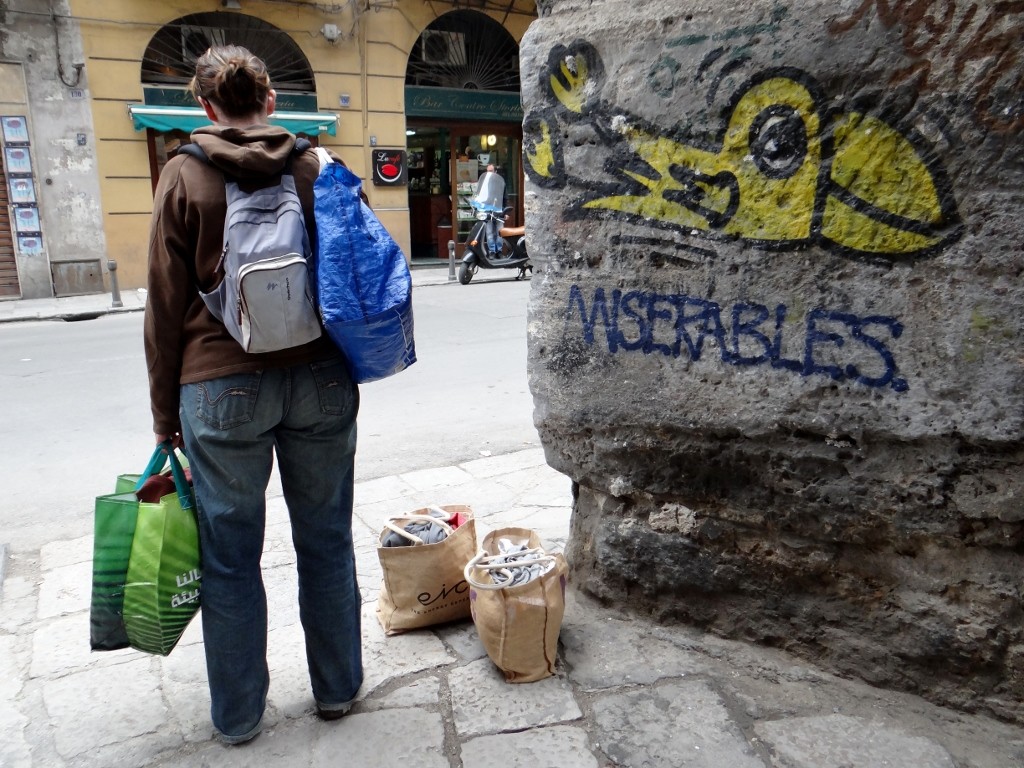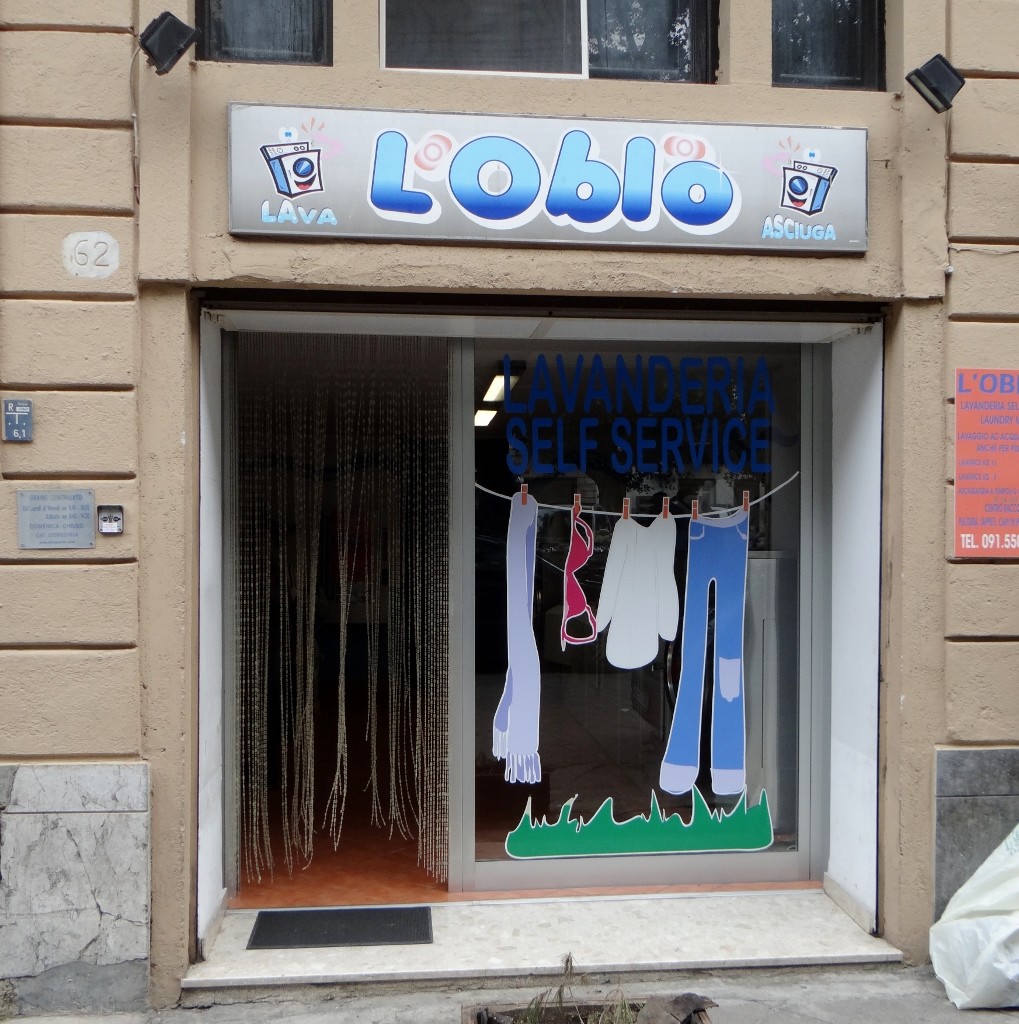 I shook as much sand from our clothes as I could before I popped them into the machines (we needed one massive one and one small one – and we still have more stuff to wash in Dave) and the bloke in there said we could sit around or head off out for 40 minutes, so we went for a look around. Stopping at a cafe for a drink Jay went full-on Italian and ordered an espresso and I ordered a Latte which here is a glass of hot milk. I was surprised that Jay's espresso was only €0.60 so was actually cheaper than the shots of strong, bitter coffee he was drinking in Tunisia, and here the bloke ground up the beans in front of you.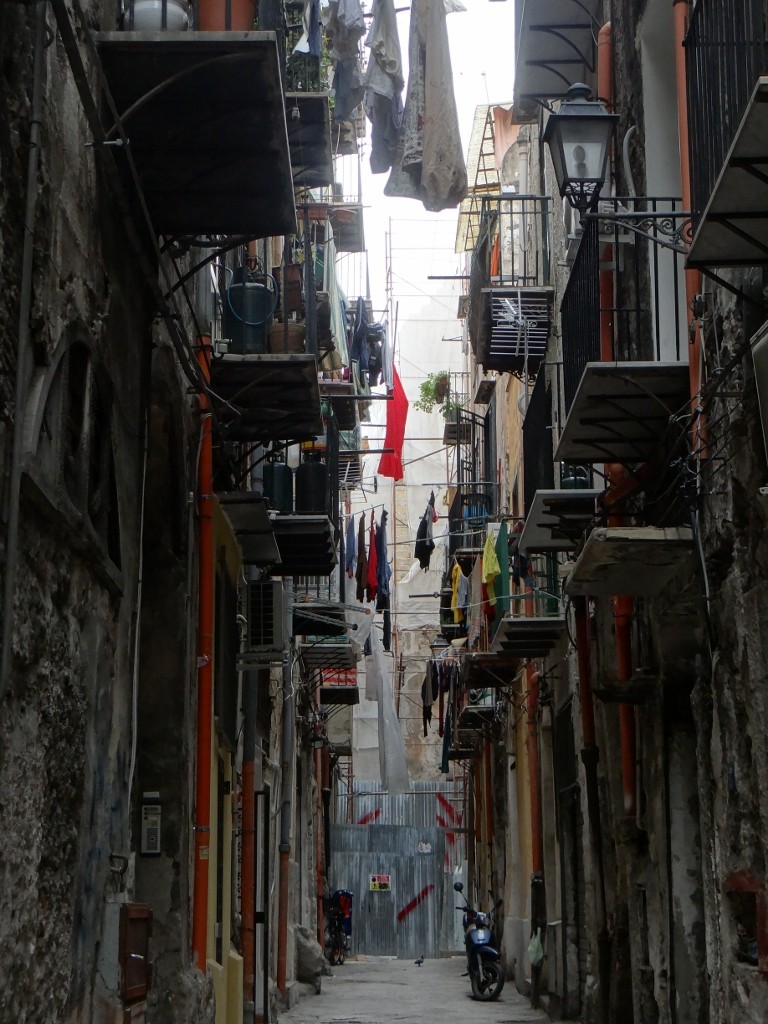 Refreshed we headed back, but were sidelined by a street cafe with a sign offering chips for €2.00. As it was close enough for me to pop back to the lavanderia and move our things into the dryer we ordered a portion each and sat eating them with tiny little plastic forks while watching the world go by. Waiting for the last couple of loads to dry we got talking to Rosario (who would prefer to be called John!) who owns the lavanderia, he spoke English with an American accent and I had to ask why. It turned out that he'd lived in the US for 19 years near Boston and that while there he was a fisherman, but not just any sort of fisherman – he worked in the place where they filmed 'A perfect storm' and was one of those mad guys you see on World's Deadliest Catch!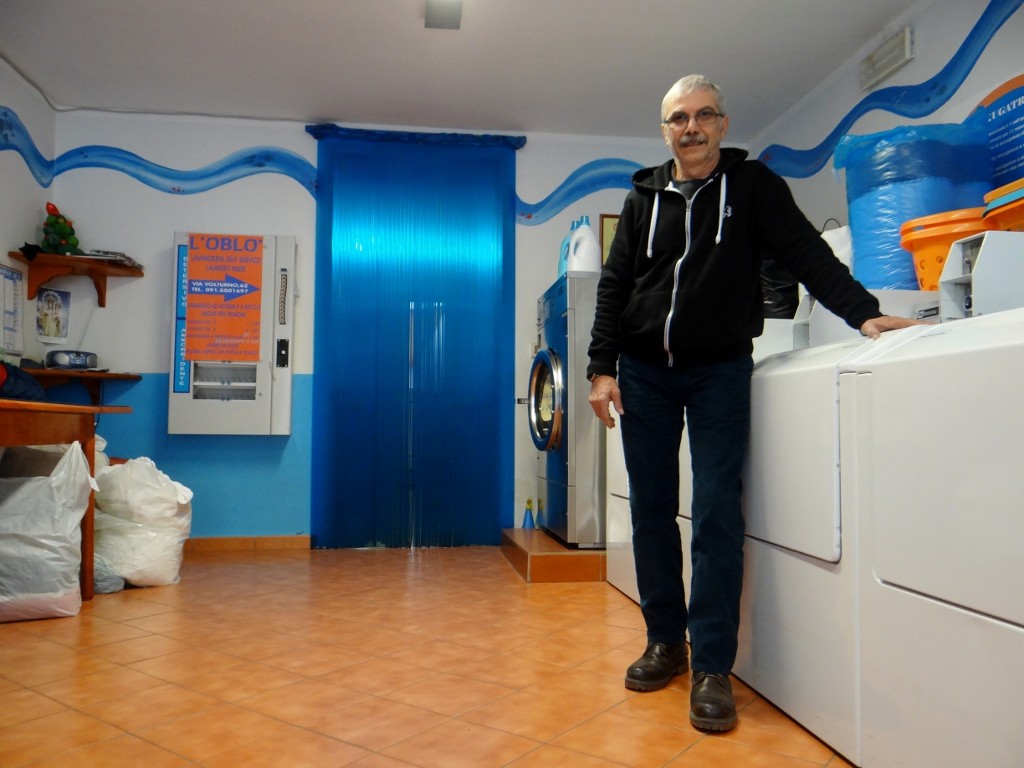 As our clothes tumbled dry we chatted with him. He came back to Palermo when the prices they were getting for fish dropped, he saw no point in risking his life for a pittance. Back in Palermo he and his wife set up the lavanderia, a couple more have followed suit – we are certainly very glad that he did. If you're ever in Palermo and need clothes washing you'll find Rosario at L'obio, 62 Via Volturno, please pop in and say hello as he'd love to practise his English.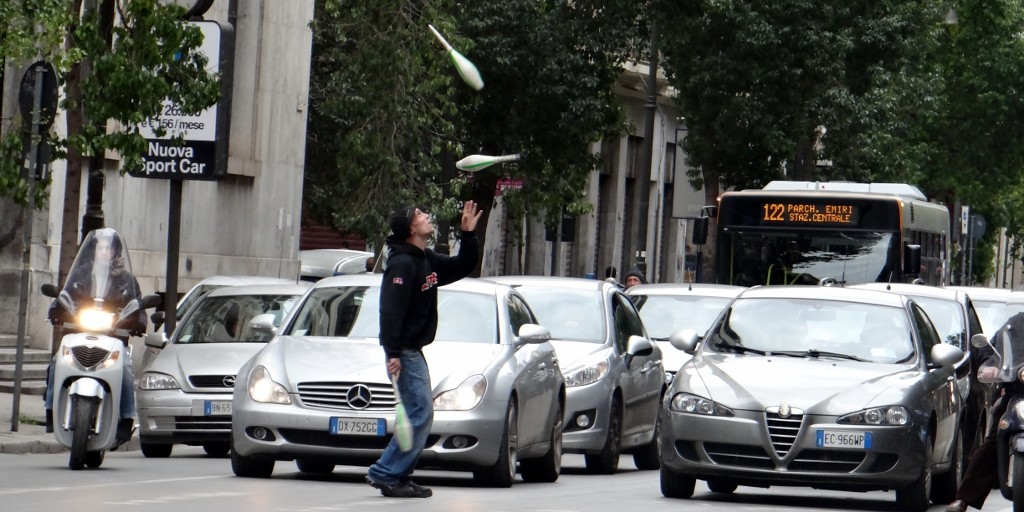 With bags of clean clothes it was getting close to the magic 4pm when all the shops re-open after their three hour lunch break. The little photocopy place had re-opened so we nipped in and got our cards printed, then made our way back through Palermo's streets nipping into any open mobile phone shops as we're trying to suss out which of them has the best deal for data. Our EuropaSIM costs €2 a day, but as we'll be in Italy until at least 1 April when the ferry companies allow overnight camping on their boats, it will be worth us getting another local data SIM.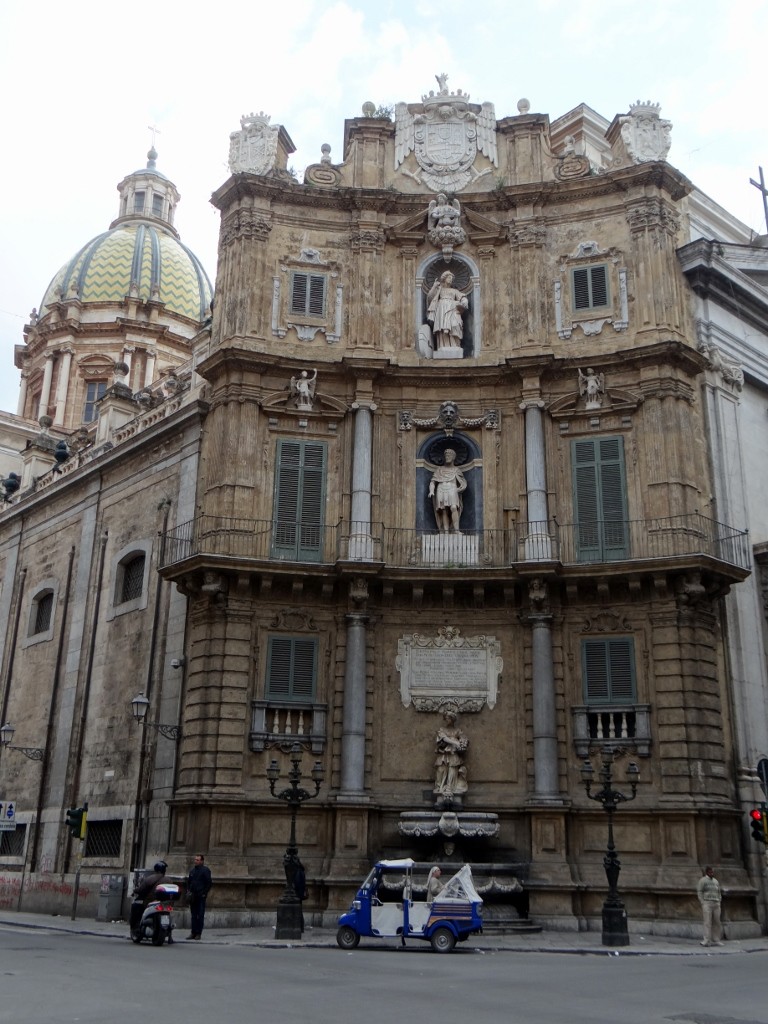 One last detour took us to a Carrefour Market, here my eyes grew wide at the aisles of tasty cheese, stuffed pastas, meats – well pretty much everything. Tunisian food wasn't really all that great, and now we're back in the home of good food – we intend to make the most of it. However I had to restrain myself, our LPG indicator is almost at zero, so we daren't buy anything to go in the fridge in case it runs out overnight. Tomorrow we go in search of LPG, a motorhome service point, Lidl and a nice quiet beach to free camp on. Tonight, we dine on our newly acquired bacon bits, washed down with a glass of Nero D'Avola – a local red wine recommended by Rosario.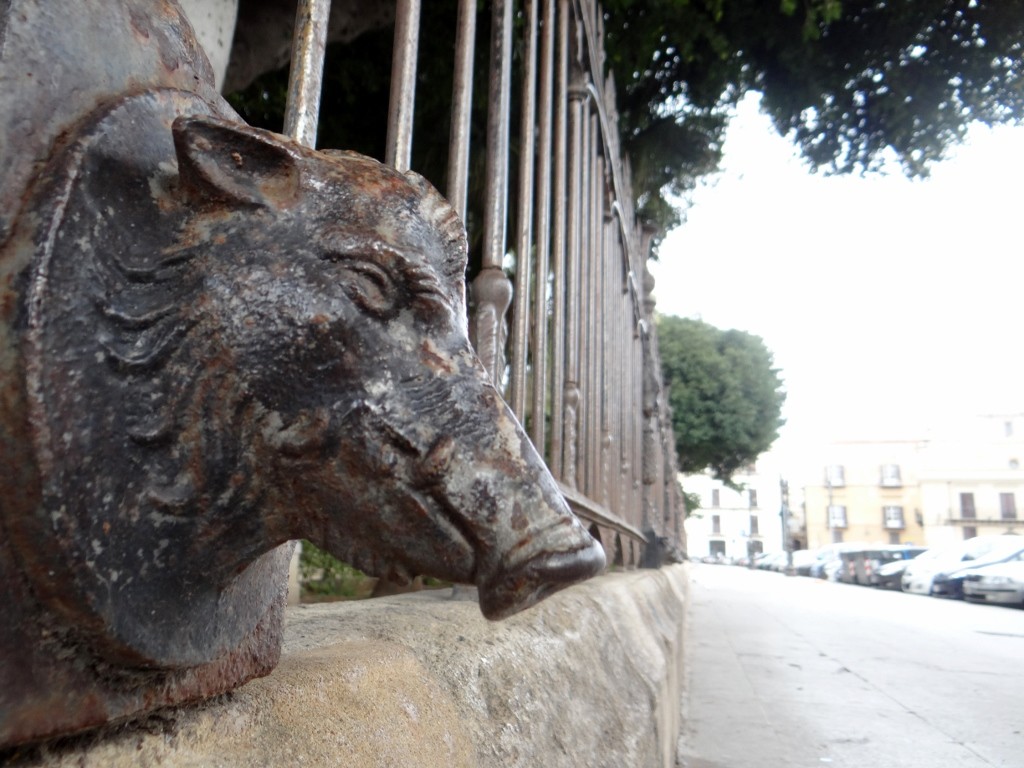 Ju x