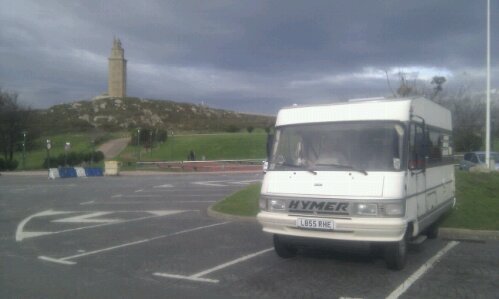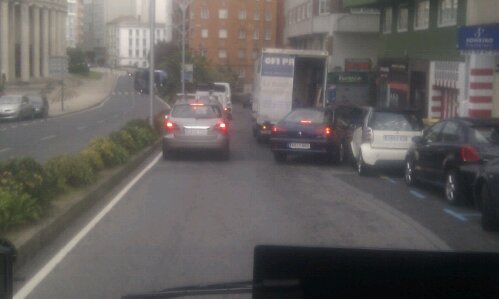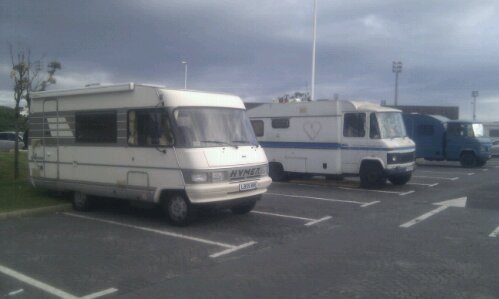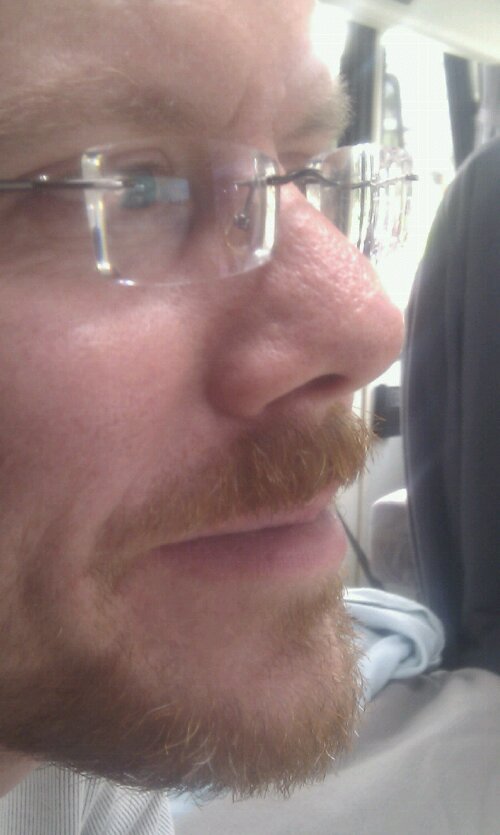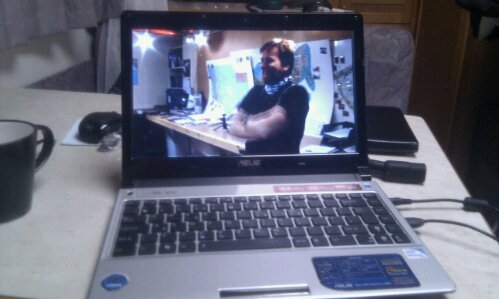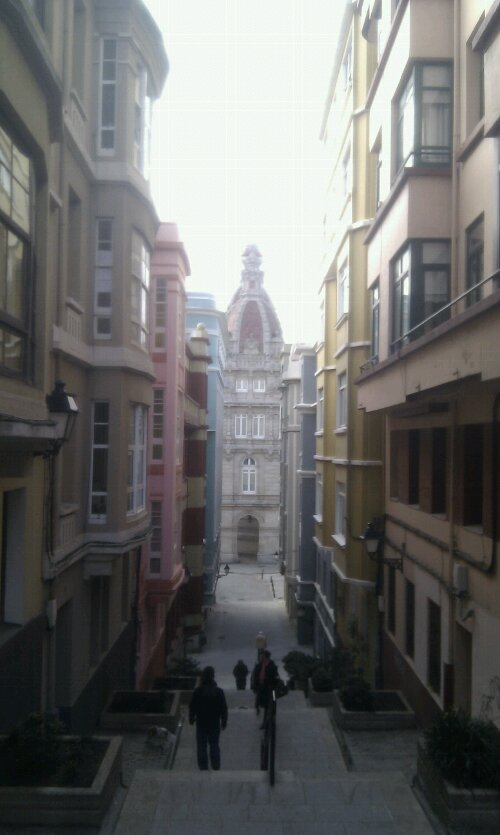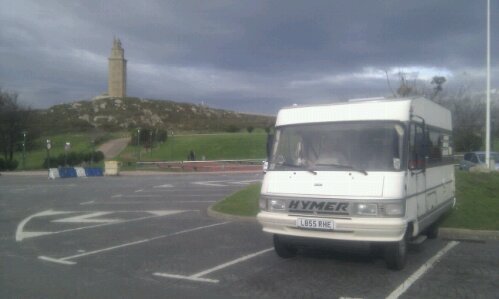 La Coruna, Spain
We got some advice from clubmotorhome.co.uk that we could park up near the Hercules Lighthouse, close to the centre of town, so we've upsticks and moved a few km to here. It's a much nicer spot, although we are parked up next to the world's oldest campervan (see photo – it has plant pots on the roof and a stash of old wood under it – the bloke seems to be nice enough and rated the town as 'very good' on the basis the police haven't shifted him on and there are toilets nearby).
http://maps.google.com/maps?q=43.38348,-8.40251
The weather is: overcast. The rain's held off, but the wind's making up for it!
Today's experiences:
Drove through La Coruna again. It's like playing Frogger in a motorhome. No-one likes traffic wardens much but they don't seem to have any here and I don't like the result (see photo – these guys just park anywhere).
Attempted to get Dave into Ikea La Coruna for Ju to buy some Xmas lights for the van. No chance, height restrictions all over the place; narrowly avoided some very long reversing menoeuvres. Managed to find somewhere to wait though so we have lights for the windows!
Watched a Long Way Round episode to keep me inspired. Worked a treat, I'm up for anything now. Ju also took a picture of my beard, which is looking more Ned Flanders than Ewan McGreggor…
Last but not least, we had the choice between paying a few euros and seeing inside the last remaining working Roman lighthouse a few hundred meters from our kipping spot, or having 20 minutes to play on rented segways. See video for result of our decision: youtube.
One thing I've noted over the past few weeks: it's easy to be swayed by reading a single sentence of opinion on a place or country. Spain? You'll get robbed, the roads are bad, there's nowhere to stay. In my view, these are just generalisations and you need to see a place for yourself to really get a feel for it. Having said that, Galacia is a bit pants, don't bother coming here (I know, I know, this is said partly tongue in cheek). The towns we've visited had the feel that they'd attempted a facelift but given up halfway through and the weather is grim: what's to like?
Our thoughts are now turning to finding a campsite; our laundry cupboard cum shoe and wine storage spot is filling up rapidly. Catherine at www.theworldisourlobster.com is ever helpful and has given us info on a place down the coast which is still open at Louro. She's also pointed out Cabo Fisterra as 'an awesome spot' so we'll go on the way.
Cheers everyone, Jason