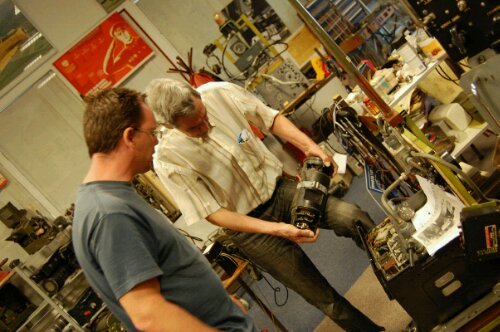 Dave the motorhome is feeling a bit naughty in Neerpelt, Belgium (N51.23346 E5.43037). The official motorhome parking, looking our over a tree-lined broad canal, is packed. A few meters away about 10 or 15 Dutch and Belgian vans have unofficially extended the parking into a business' car park. Overnight off-site parking is legal in Belgium, so we reckon we'll be safe here.
Keith and Kate live in the suburbs of Eindhoven, expats from the UK, with their two beautiful nippers and friendly felines. Over a never-ending supply of Keith's Dutch (including one called Bavaria!) and Belgian beers, we settled in for a great night, chatting and laughing about mutual misadventures. Come 1am I flaked, Ju lasted until 2, Keith is stamina-man and out lasted us all.
So, what did we learn, apart from the Dutch being clever namers of beer? Asking whether they liked the Netherlands, we received a firm and fast response "we love it". Friendly folks topped the list of reasons, quality of life ambling along a close second. Other stuff? Car tax is paid quarterly and is partly based on vehicle weight; if you hit a bike with your car it's a minimum €50 fine, regardless of damage, strong booze can't be bought from supermarkets and there's a museum to Operation Market Garden next door (practically). With bacon and eggs butties/barn cakes/cobs weighing in our bellies, we set off late morning, museum-bound. Thanks Kate and Keith, you guys are fabulous.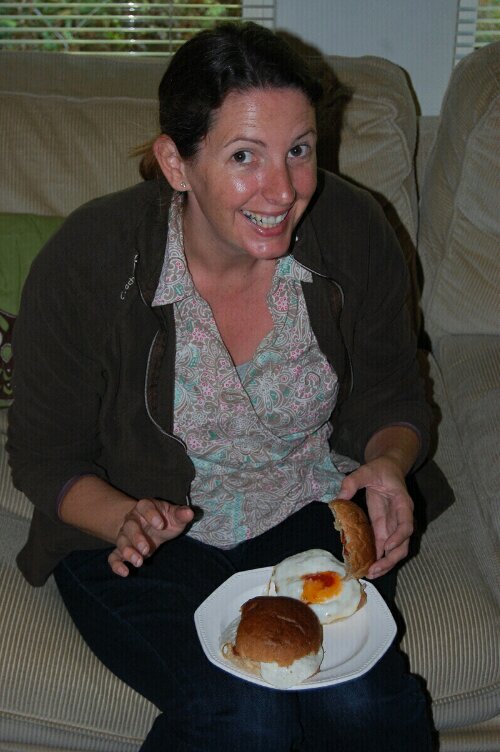 I first heard of Market Garden when renting room from an elderly couple in Loughborough. They'd cook me grub sometimes for free and I'd sit on the sofa in their front room with them to eat and talk. The old chap had fought in WW2, and mentioned he enjoyed life-long friendships with Dutch folks, who he'd sometimes make it over to visit. He'd taken part in Market Garden but, as I recall, his face took on a fixed, solemn mask on mentioning the fact. I never dared press for details, I wish I had.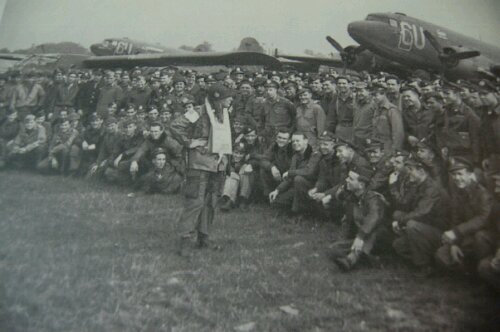 The Wings of Liberation museum (€8.50 each) proved fascinating and fun. Like the Maritime Museum to the north, helpful staff liven up the static stuff like rocket launchers, dressed up dummies sat on motorbikes and gliders (there's one here which was used in Saving Private Ryan). A real live glider pilot sat next to me and did his best to stop me stoving a simulated Hercules plane into the ground. He failed, as did I, spectacularly so. His love of clay pigeon shooting had shot his chances of being a military pilot, as his ears couldn't pick up the full spectrum.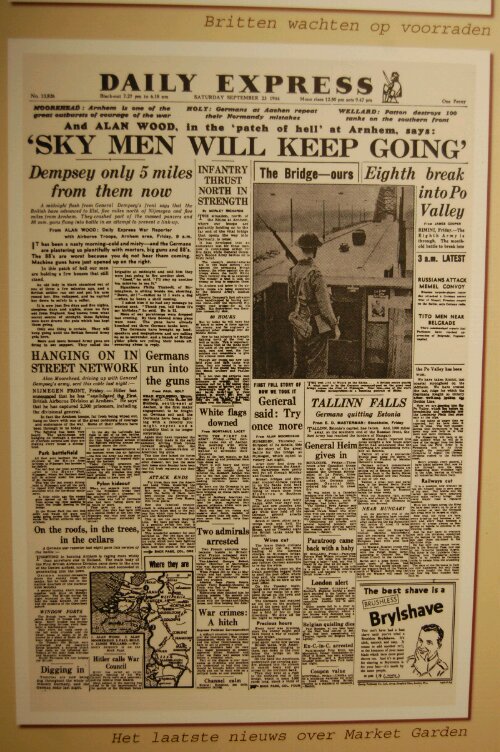 Operation Market Garden was massive, the biggest ever airborne operation at the time. In a September 1944, ill-fated gambit, the Allies tried to capture key bridges across the Netherlands by catapulting troops being enemy lines, using parachutes and gliders. The war would have been over by Xmas, but the attack failed, gaining just a foot hold of land towards Arnhem. Thousands were killed.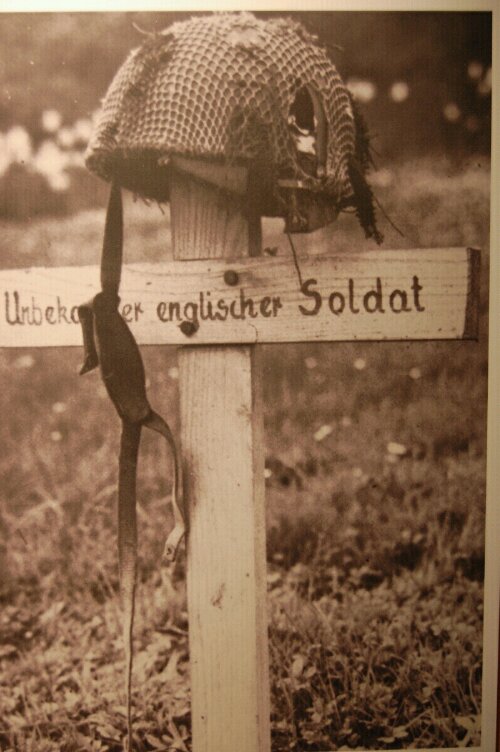 Peering through a gap in a last room, a chap practically pulled us in. For the 30th time we apologised for speaking no Dutch and for the 30th time the recipient of this news switched easily to English. The room contained a life's work, 55 years he'd spent gathering and fixing war-era radio equipment. Russian, British, American, Dutch, German, it was all here. The kind of portable backpack radio you see being lugged across a beach in Band of Brothers sat on a chair. Asking if I could lift it up, the man's mouth formed a cheeky smile "sure". With two hands I could just about haul it up an inch or two. Exercise-machine folding bikes were used for power, some poor soul having to pedal a reluctant dynamo to fire up a few hundred volts. He had the lot, radios from tanks, a Spitfire, a German radio-finder, a mobile radio truck, you name it. With his passion and vast knowledge the huge glass valves, clonking switches, grey painted panels and heavy copper coils came alive.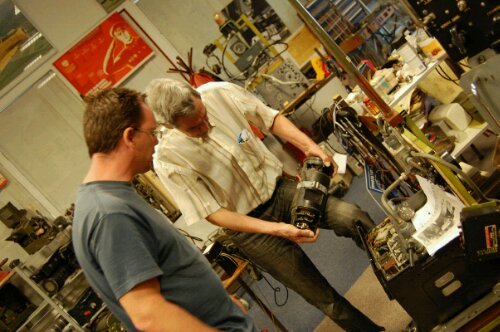 The museum has a small section dedicated to the deportation and murder of the Jews. Photos of children and unknowing faces smile out, now ghosts.
Exiting the museum we decided to exit the Netherlands and drove out the same route the Garden troops came in (Market was the name of the airborne attack, Garden for the ground troops). While we're at it, apparently the name Jeep comes from the British pronunciation of GP (general purpose vehicle), news to me. Anyway, back on track, we knew this was a road used for the attack when we came across a war grave, a small one, 220 British troops, 6 of them unidentified. Poignant messages filled the visitor's book.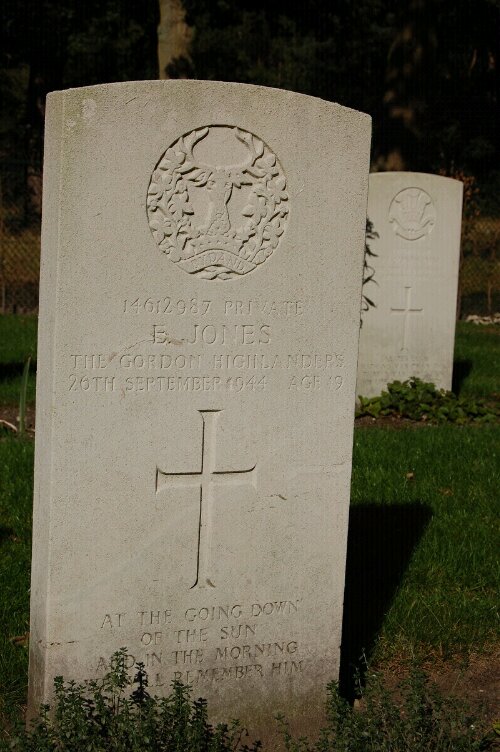 With our ferry booked for Thursday, we're now wandering Flemish-speaking Flanders. This weird one country two languages thing had me confused when I worked here for a short time a couple of years back. Arriving in Brussels, the only part of Belgium officially dual-language, I'd have no idea what language to use with a stranger. My picture of Belgium at the time was bleak, perhaps not helped by working at a dilapidated coal-fired power station opposite a foul-smelling leather tannery. The railway stations were in an atrocious state, one in central Brussels was 100% covered in graffiti, signs and all. Another had dirty gravel covering the platforms. The country felt tired, given up. A lousy meal in Brussels cost a small fortune. I wasn't enamoured, but our current spot looks good and my mind remains open.
Cheers, Jay