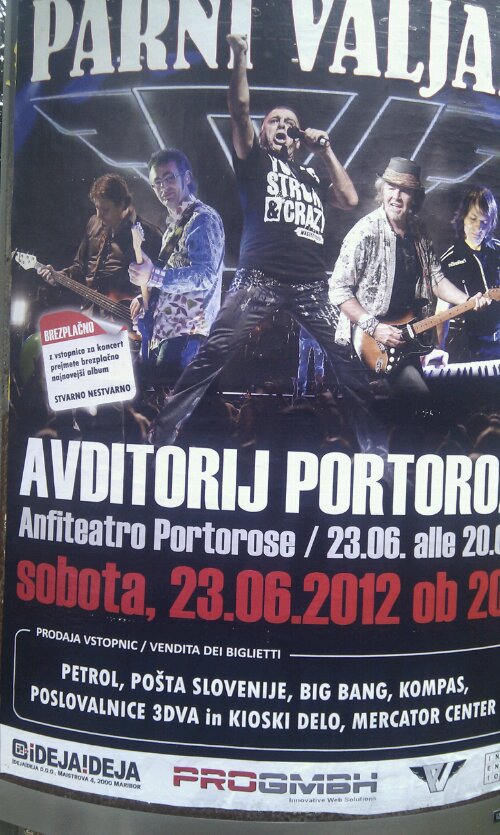 Dave the motorhome is in Izola, Slovenia on the Adriatic coast. We're in a car park (N45.53883 E13.66473) with a car-hindered sight of the sea. There are 4 motorhome reserved parking spots here, with electricity. At €15 a night, Slovenia continues to milk the camper, and we've risked the normal spots, paying €4 for parking until 11.59pm tomorrow night. A Black Devil beer (watery Guinness) is being imbibed, so if we have to move, Ju's up to the ockey.
Life under the underpass was hot. An occasional breeze wafted in over the port buildings, until bed time and a hungry mozzie forced window and vent closure. We pressure cooked, finally waking at 10am, with a plan to buy some netting for the main skylight.
Rain poured down. Our underpass stayed dry and I was in a den, like being a young lad again. It was an unusual feeling to breakfast watching the rain while not having to shout to one another. The service point was also covered, so we stayed dry as we emptied the loo, under the observation of a young Italian motorhoming couple. The black water point wasn't obvious, I used the grey grill, wide enough slats for 'waste' to fall through thankfully. No poking around.
Before leaving Trieste and Italy, a Krypton Factor closed and one way road puzzle had us driving in ever decreasing circles to the Risiera di San Sabba. The previous post distills our experience there. Afterwards Ju hit Lidl to wash away some of the morose with the mundane.
Below Trieste lies a short strip of Slovenian coast. It's yet another weird arrangement of borders, presumably a past agreement to ensure Slovenian Adriatic access. It has a few ports, we picked Izola as our database claimed a free aire in 2011, which is now €15 in 2012?
Izola was at one time part of Venice. Lonely Planet man says it's a 'somewhat scruffy fishing port', a 'poor relation among the historic towns on the Slovenian coast'. Sounds good. Maybe we'll see something which hasn't been tarted up, which hasn't yet cottoned on to charging and packet for car parking? OK, car parking aside (did I mention that €15?) it's proved a pleasant spot.
A few minutes wandering with a sniff-it-all Charlie had us in amongst a young crowd of beach bums. Red Bull, Vodka and Lasko beer were fuelling them on, cheering wind surfers who, in the still calm, refused to give up on fun, making good use of a jet ski tow.
As I stood on the end of a small jetty, music pumping, clear waters below and a hint of sunshine, it hit me. Summer is here! If we want to, we can have a serious party these next couple of months. Why shouldn't we, we're bloody well alive and both of us are, just, under 40? Budget will constrain us, but not much I hope.
The town itself proved pleasant enough. It's protective walls were pulled down by the French a while back, but the narrow little cobbled streets had me in mind of fishing villages the world over. Despite the grey weather, locals, Austrians, Italians and Germans are out in force. A turn in the weather had me and Charlie hiding under a roofed stage area. A small girl came to stroke Charlie, speaking to me in Slovenian. 'Enleshko'? I stammer out? 'Ah, he's so cute, can I stroke him, what's his name… ' all flows back, in perfect English. Incredible. I'd not be surprised if she spoke good Italian too, maybe a fourth language. Perhaps explains why this little country is so successful, and why there's a €15 a night charge forum this car park?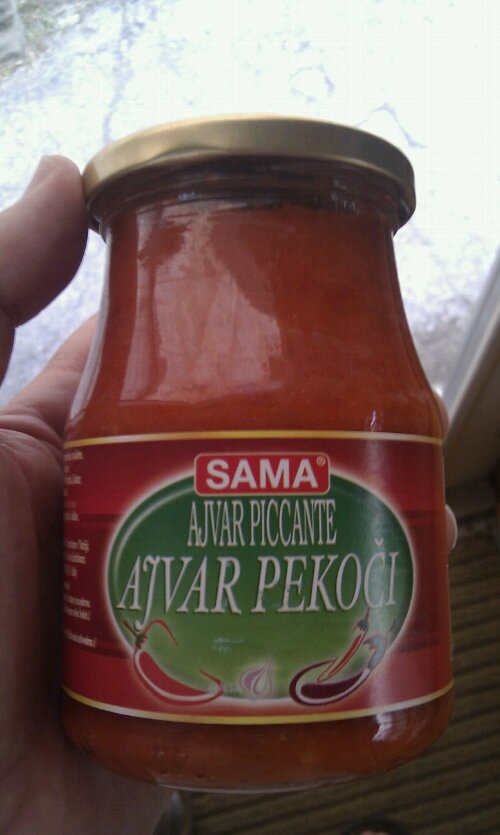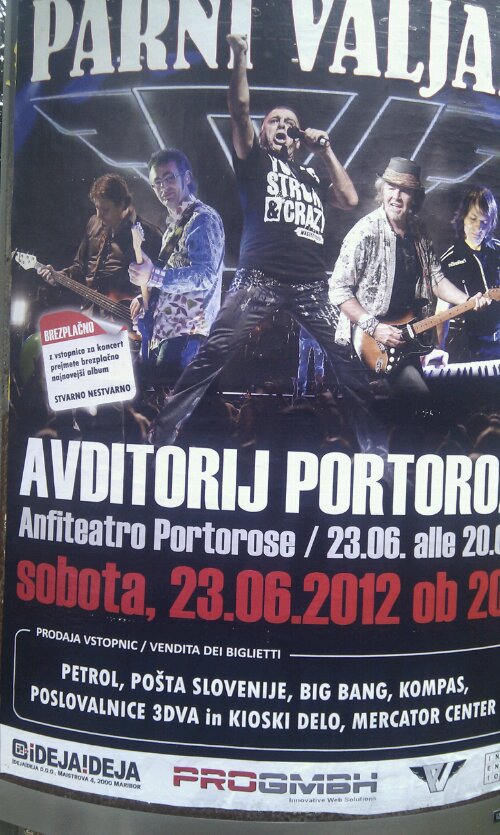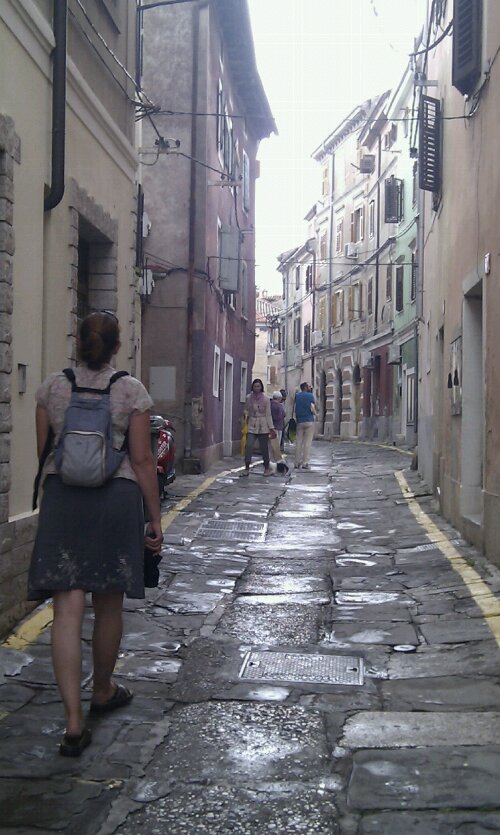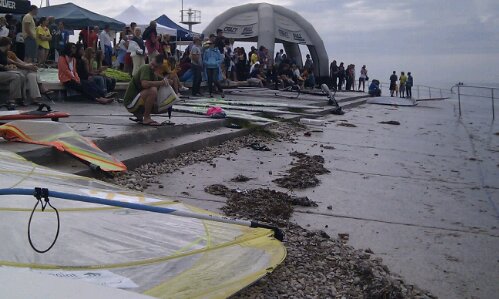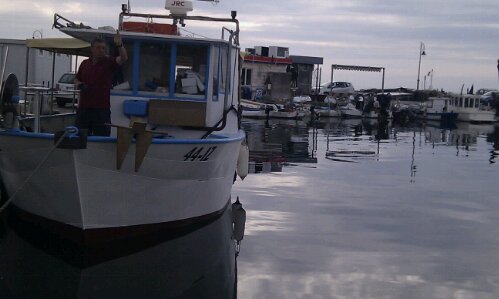 Cheers, Jay