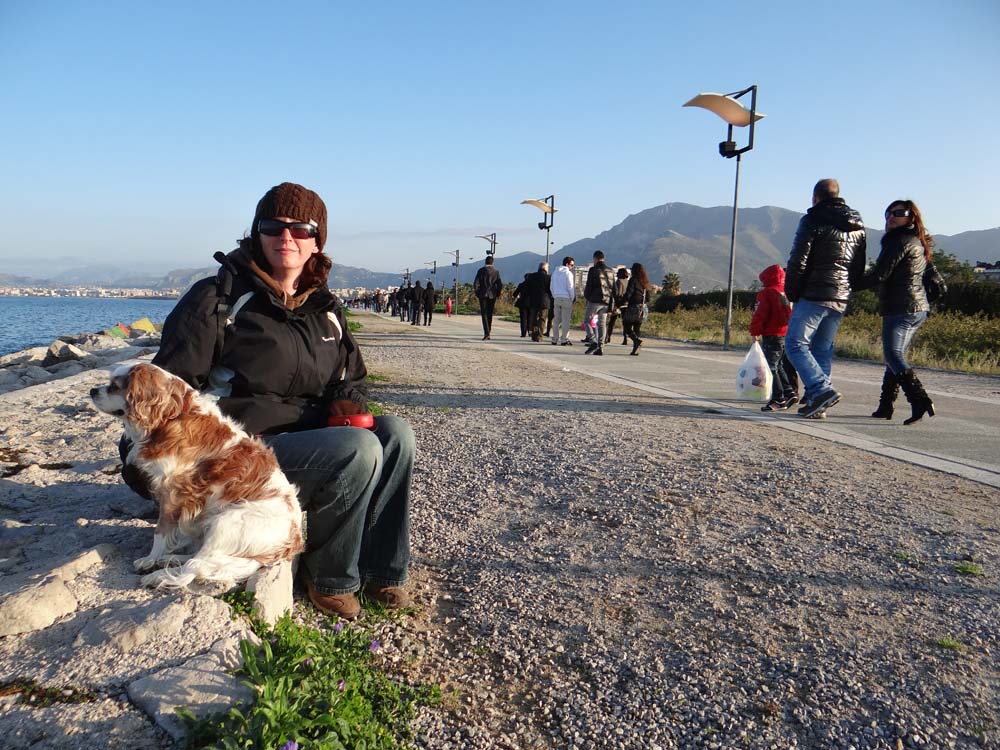 Dave the motorhome is grimy, nay filthy, and has been since the rain and mud of northern Tunisia six weeks ago. He's currently parked up on a patch of suddenly popular land near the sea (N38.11906 E13.37266). A very popular passeggiata (a multi-generation evening stroll) has kicked off along the sea front. There's no charge to park here (although some enterprising folks started running the 'wave you into a place you could easily find yourself' scheme since we arrived – the guy nearest us is a happy friendly soul). Also, what a blessing, there are three other motorhome's here too.

The GNV ferry docked about the time it should have left and spent the next 3 or 4 hours disgorging lorries, the usual massively overloaded Tunisian cars returning home and a few scattered passengers. Time dragged on, not helped by a second ferry docking at the same floating metal platform ours was at, and the dock crews engaging in some sort of Madame Butterfly action, shouting, waving, driving little lorry fronts about at breakneck speed. People arrived on foot to get on the GNV, only for an Italian staff member to go into arm hysterics, flailing about to get them off the on-ramp. We started to wonder how many people must get killed while trying to get on or off a ferry in Tunis, there being zero separation between soft squidgy humans and thundering trucks. Finally one of the unloading trucks did something wrong and half-mangled the machinery it was off loading, accompanied by a collective shout from the load of blokes stood about on the platform. Amidst all of this black-clad ninja Italian guards waved torches under boarding vehicles, checking for anyone trying to make the same escape to another continent as us.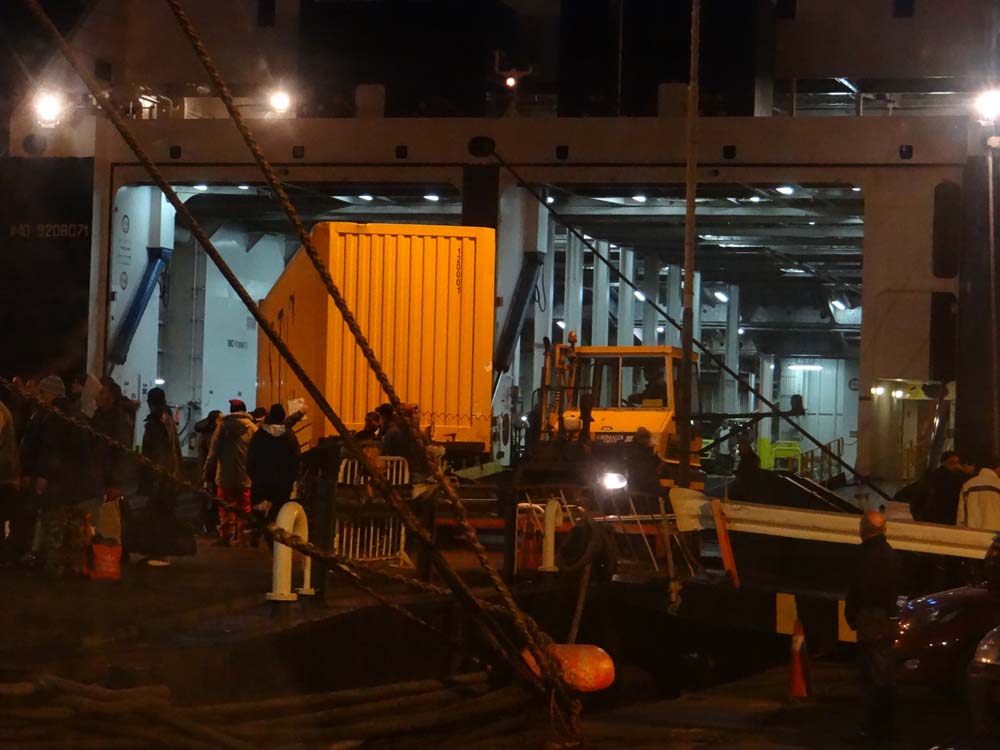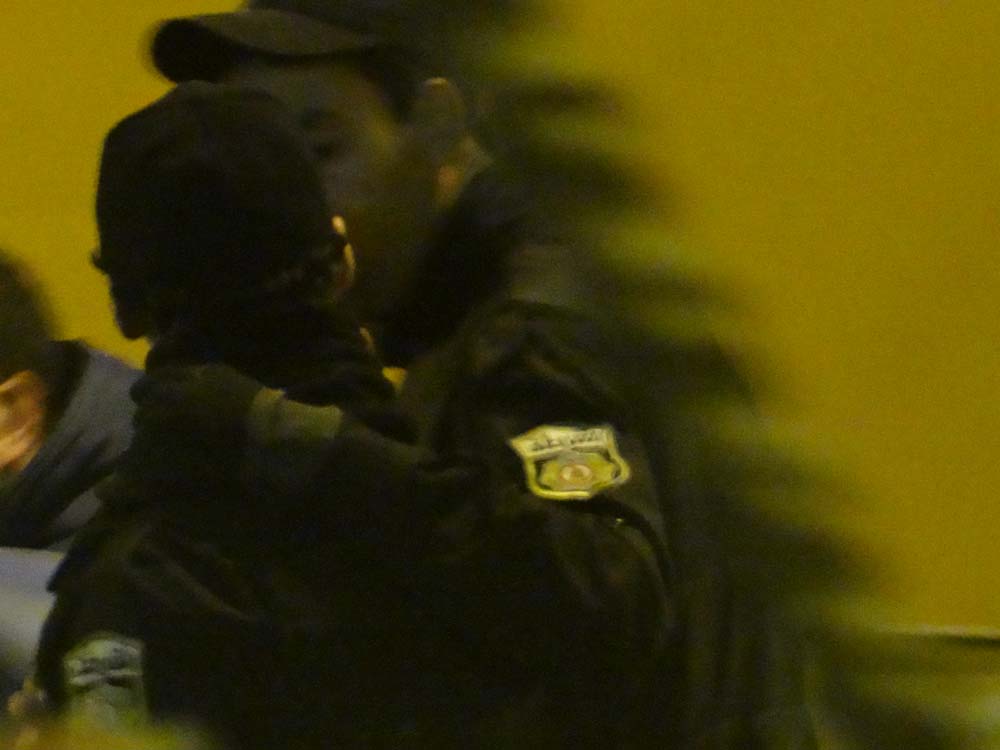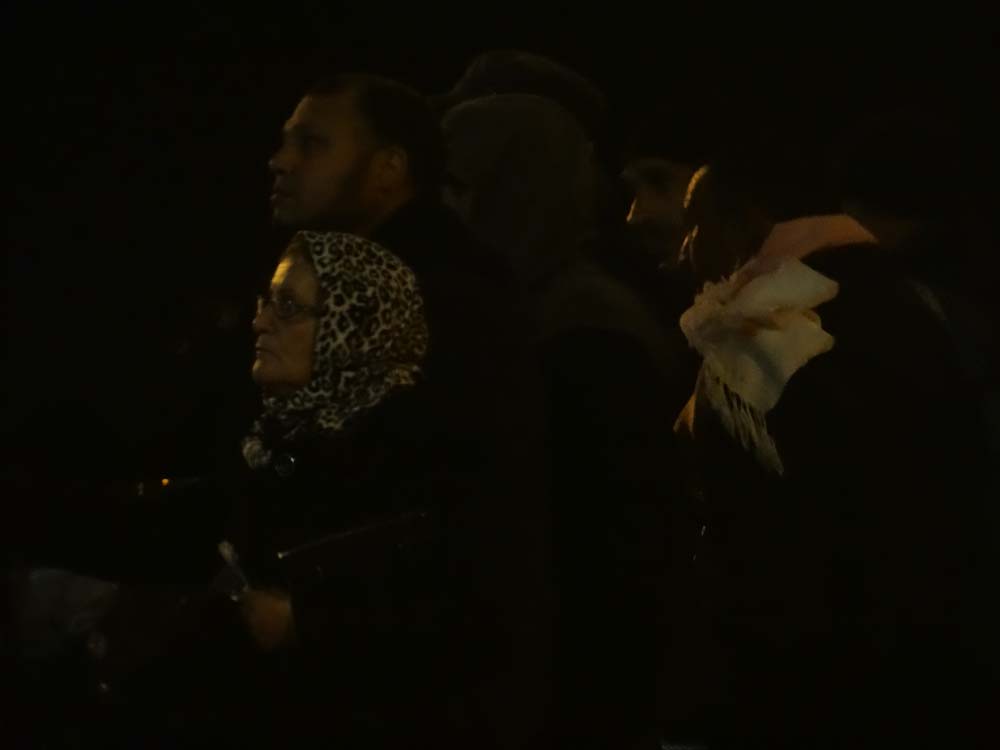 Once we were finally allowed on the ferry, half asleep, we made a game attempt to sneak Charlie into our cabin. No luck, the reception woman made us take a lock for the kennels, and the men who hand out cabin keys refused to do so until the mutt was in his cage upstairs. So, in he went. To be fair the cage was a good size, but our pampered furry fella hated it, whining and crying as we walked off back down the stairs. As the beasty is our surrogate son, we couldn't stand it, and Ju made a couple of attempts to get the officials to back down. On the second attempt, as Ju explained I was sleeping in the cage with Charlie (I was) and asked for a blanket as the kennels were outside, they crumbled and told her to fetch us, handing over some old sheets so we could cover the beds in our cabin.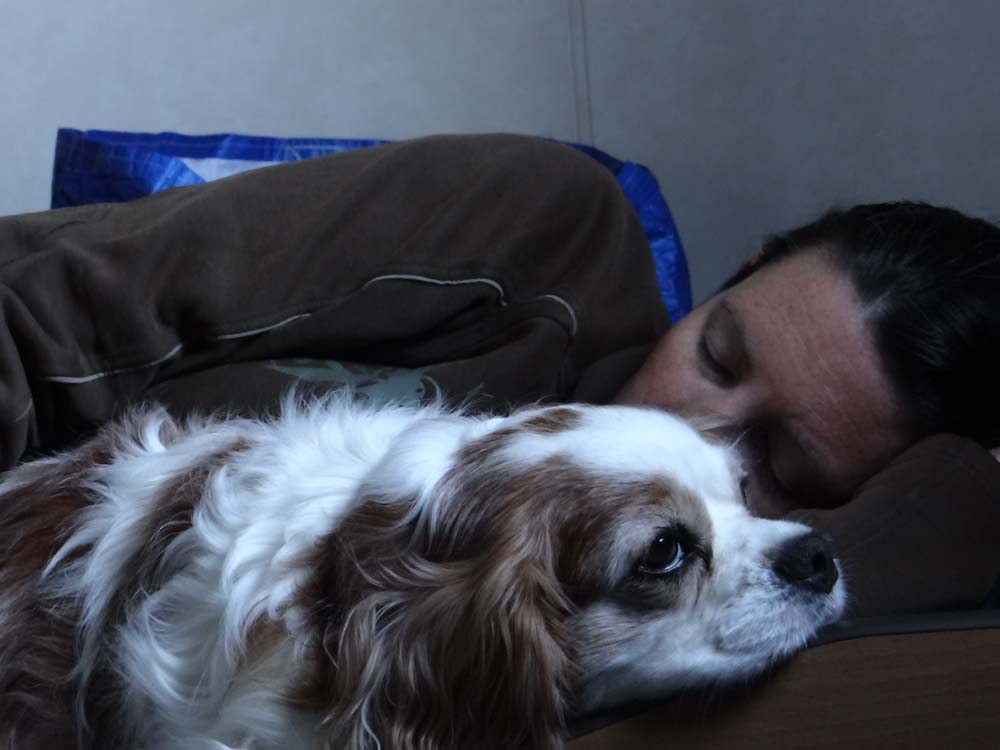 The ferry finally unhooked and left Africa about 4am, five hours late. From reading other's accounts of ferries between Italy and Tunisia, that's about par for the course. After grabbing roasting hot showers, we kipped like logs until 9am. From this point on until the point we drove into Palermo, there were no announcements, apart from ones to say the shop had opened and then closed. We worked out what to do by accident and by asking at reception a couple of times. Before disembarking we met Jessie, a student from northern California (where he assures us the sun does not shine), who has been working for food and digs in Morocco and Tunisia, with his next gig in North Italy. Top man, he's doing it on the cheap and uses couchsurfing to find places to stay.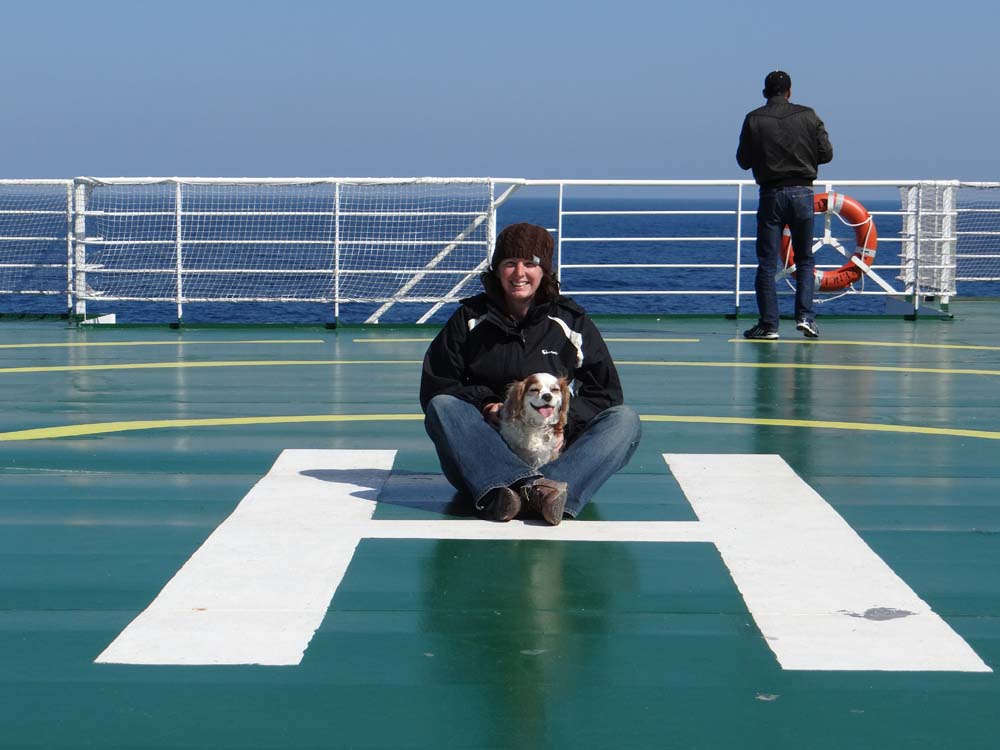 Coming off the ferry a uniformed chap in aviator sunnies sauntered over to the window. The exchange went something like this:
Stylish official: "You speaka di Italiano" (in Italian)
Bedraggled camper vanners: "Ah, sorry, we're English, sorry, sorry"
Stylish official: "HEY, NO PROBLEM! I SPEAKA ENGLISH, BUT VERY BAD" (loudly, smiling, hands waving about)
Bedraggled camper vanners: "Yeah, baby" (gushing relief, we're back in Europe)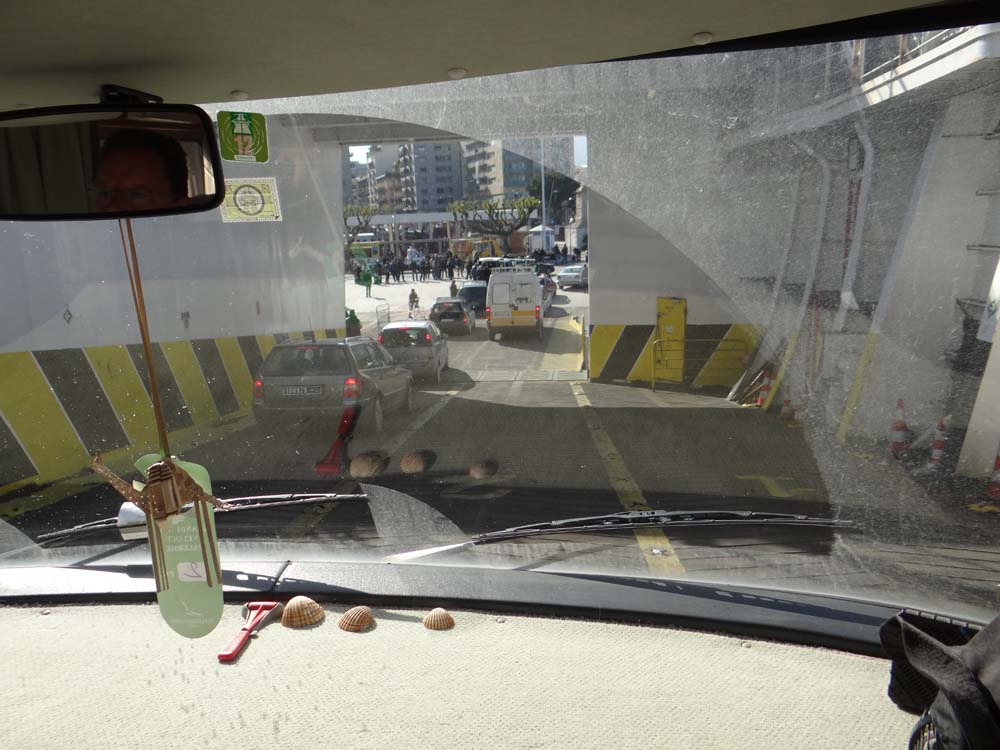 From that point on we cruised through the police and customs checks, mainly looking for folks bringing in filthy cheap ciggies. No-one was in the least bit interested in Charlie, his micro-chip, his rabies vaccination status or his pet passport, apart from the customs guy who though he might be set upon as he entered for a rummage in our huge laundry stash.
Ju had spotted the roofs of motorhomes from the ferry so rather than stump up the €16 a night for the sosta around the corner (which seems mad expensive all of a sudden) we're here. It's a pleasant spot, we've strolled along with the stylish Italians, feeling relief wash over us as every other couple has a little pooch, couples hold hands in public, and there's beer for sale, openly, and it's chilled.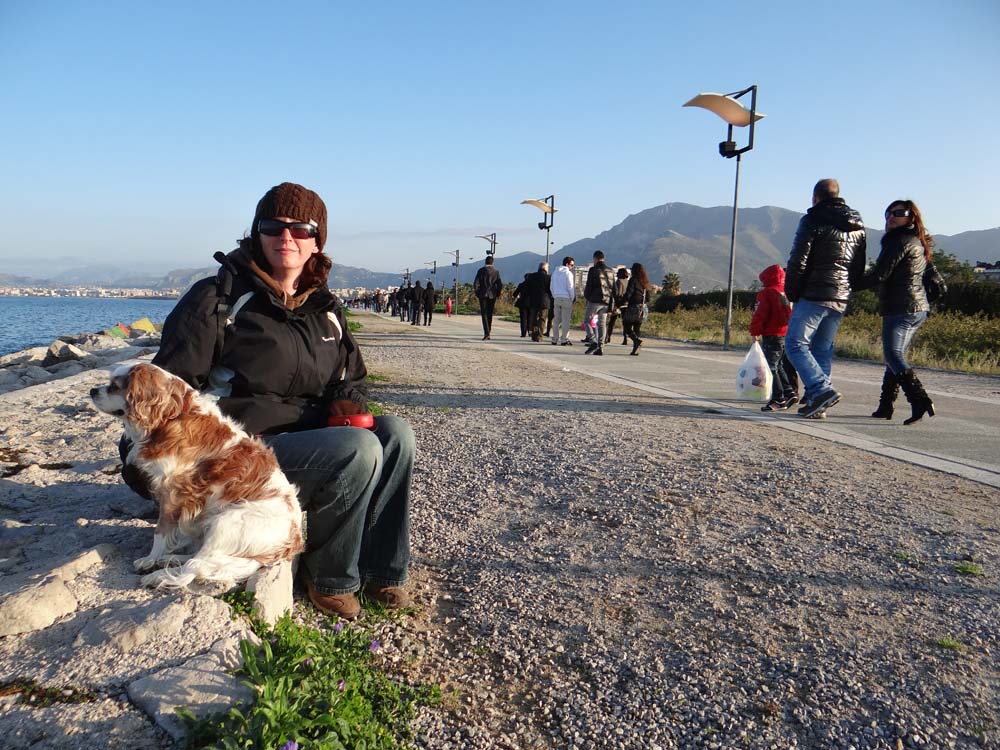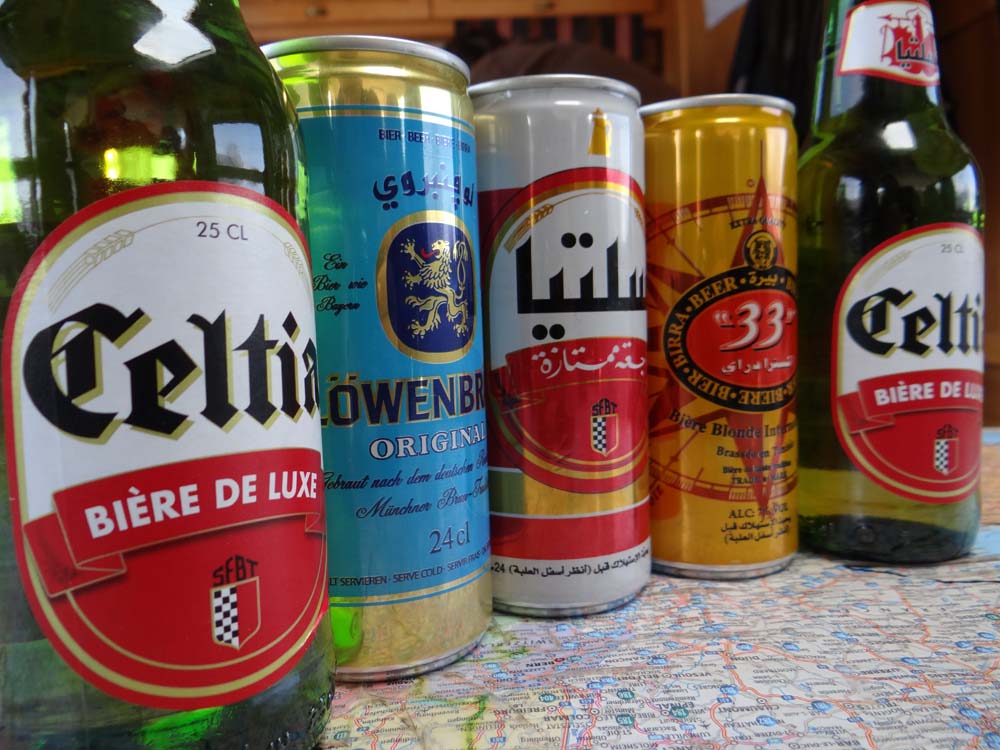 Now we're bushed, early night tonight, and tomorrow we're getting excited about the prospect of a Lidl shop, a laundrette and finding LPG gas so we can get the heating back on!
Cheers, Jay