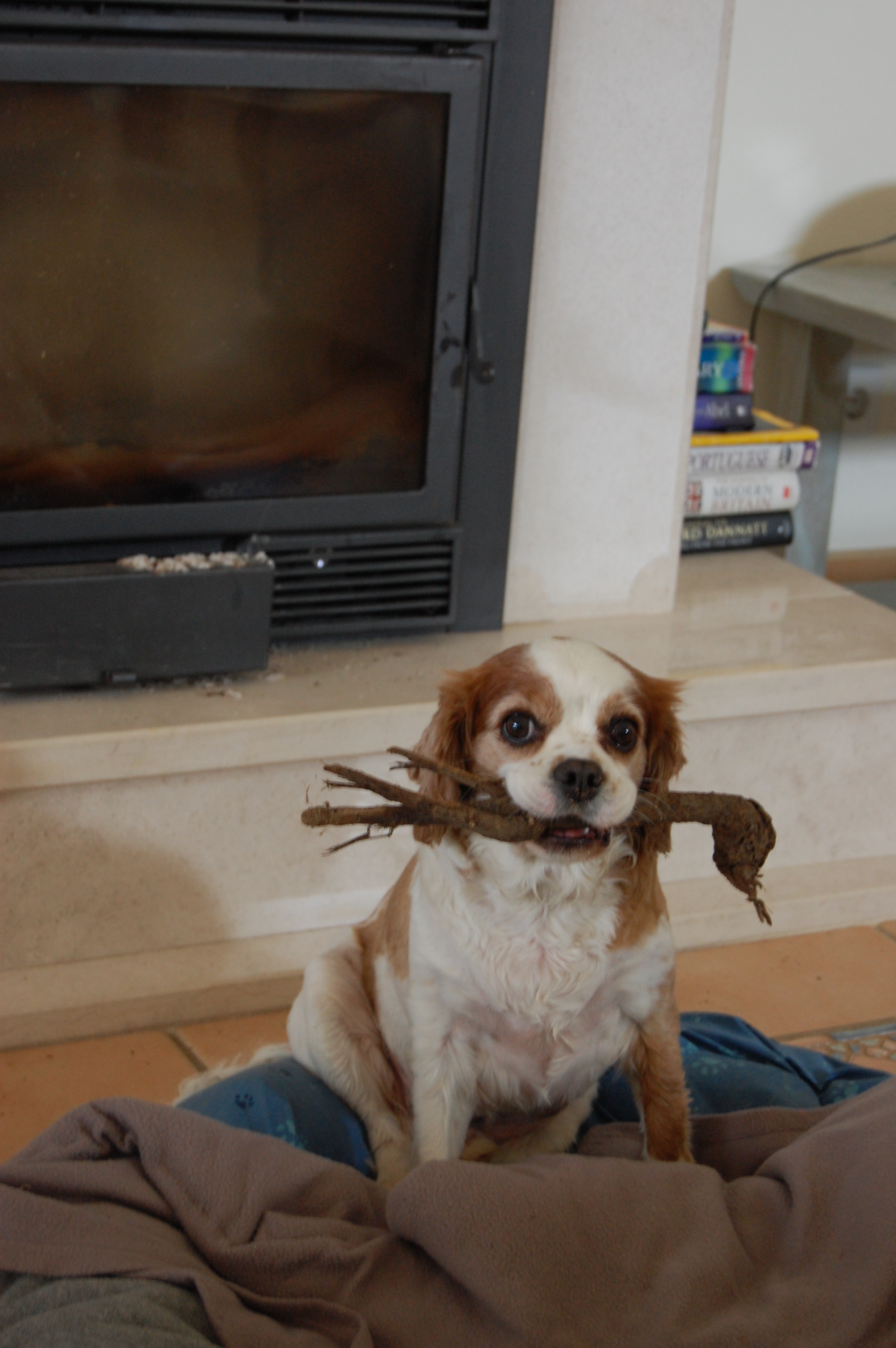 Tonight will be our 6th night in Eric and Anne's villa. It's an opulent palace, we keep finding more bathrooms. But I'm getting seriously itchy feet, especially since hearing we can get over to Morocco, I'm giddy as a schoolboy.
I've been doing a bit of research, with my main conclusions:
We should be fine getting in and out with Charlie. Our friends Chris and Tina are taking their dog Loli in tomorrow, probably one of the first UK residents to legally do so. Chris is keeping us updated on how he gets on, and has sent us a link to a tour the Camping and Caravanning Club run to give us inspiration for a route (the C&C club basically act as guides – but at a cost of £2500 for 24 days, we think we'll guide ourselves).
Our insurance company (Chaucer) refuses to cover us outside Europe, so no Green Card (a document indicating your UK insurance provides the minimum legal cover in the relevant country) for us. Our broker (Insurance Choice) offered this less-than-helpful advice: "We do not offer cover for countries outside of the EU. A search using google should help you find the cover you need." Legally and morally we need 3rd party insurance in Morocco. Of the three possible entry points (Tangier, Tangier Med and Ceuta) only the first two have an open insurance office at the border, so we'll go to one of them rather than risking driving about without insurance. We expect a month's insurance to be about £100, and we also expect it to be worthless, apart from keeping the police off our backs in the event of an accident. Fellow travellers The World is Our Lobster and Europe by Camper headed over to Morocco earlier in the week; their Safeguard insurance included Morocco.
By the way: Ceuta is a weird 'Gibraltar' type Spanish enclave in Morocco near the Straight. They have another Moroccan enclave in Melilla. Perhaps unsurprisingly, Morocco wants these bits of land and the associated ports back, but Spain isn't budging.
For some reason, although Morocco still seems to merit the tag '3rd world country' it appears you can get unlimited 3G internet access, with reasonable coverage, for about €20 for a month, no contract. I'll be searching this out.
I've emailed ADAC to ask if we get breakdown cover in Morocco. No response yet, but various forums seem to indicate they do cover us. Incredible value if they do, we paid less than €100 for pan-European cover for 12 months, and North African may also be included! AA and RAC: watch and learn.
Our travel insurance policy (from Mapfre, through Insurance Choice) covers Morocco, Ju's checked the paperwork.
We've coughed up £30-odd quid for TomTom maps of Morocco. I've tried asking for driving instructions from here to Fes, but it's being boring and only allowing me to run one map at a time (Europe or Morocco). We'll also buy the paper Michelin road map; we know SatNavs are good, but you can't beat a good map for telling you you've put the wrong co-ordinates in, or this dodgy dusty road runs alongside a nice A road which would take 5 minutes longer etc etc.
We've checked the campingcar-infos.com site and it has 95 aires and campsites referenced, so we should be able to find somewhere to stay.
Back to the itchy feet, I've persuaded Ju that if we can get the last lot of washing dry by the morning we'll clean the villa, load all our stuff back into Dave and head off to Silves tomorrow (a small inland town in the Algarve) then to Faro on Saturday to **hopefully** pick up some books we had posted to the Post Restante there. Shine on sun, get those jeans dry. Update: Ju's feeling a bit rough, possible man flu attack, and the sun's gone down with the Jeans still wet, so we may be here until Saturday.
Apart from the research, we've made good use of the WiFi here to update the photos and videos tabs. Ju's also spent an age indexing all the hundreds of photos we've taken, and caught up with her ex workmates, who are all working hard, unlike us layabouts.
Cheers, Jay
Update: confirmation from ADAC that we have breakdown cover in Morocco (ignore the car reference, they cover motorhomes up to 3.5 tonnes):
Dear Jason,
The Plus Membership is valid with the car in all countries within geographical Europe.
Since Morocco is within geographical Europe you´ll have breakdown service there.
I attached the plus service booklet for you
Have a nice trip
Best regards
Teamleiter Telefonservice-Backoffice
ADAC Nordrhein – Bremsstr. 9 – 50969 Köln
Telefon (0221) 4727-444 – Telefax (0221) 4727-452
adac@nrh.adac.de