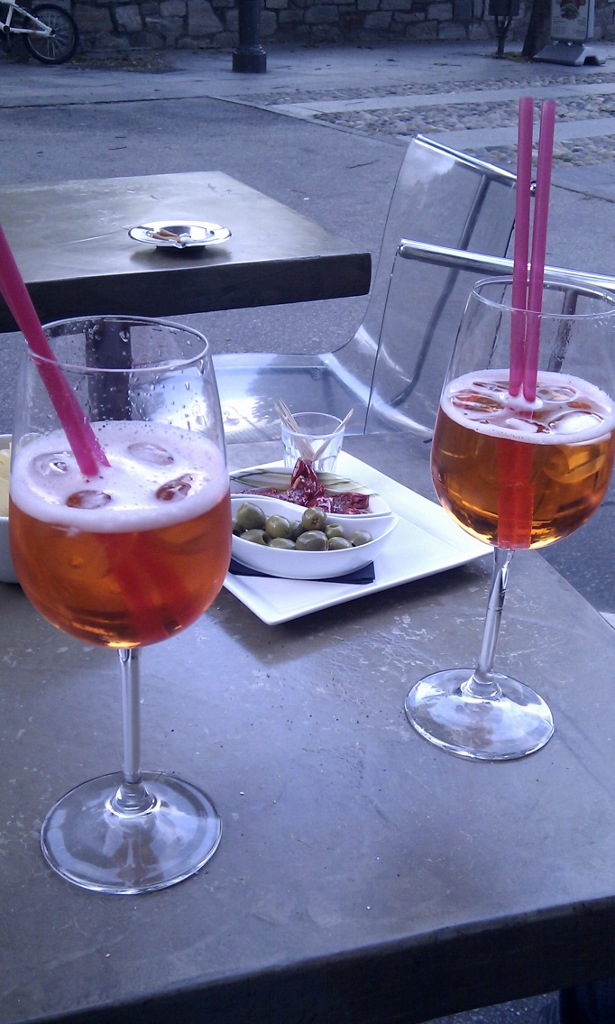 We're here: N46.06315 E8.69457
Weather: bit of rain and wind, then threatening rain, but at least it's cooler
After another stifling night of heat, this morning things had finally started to cool down a bit. The threatened thunder storm never appeared, but we did get some good heavy rain as we left our free parking space by Lago D'Orta. As we travelled North away from the lake we entered a tunnel which was just over 3km long and it was at this point we realised why using the sat nav as a speedo replacement wasn't always going to work – still we were only 2kph above the speed limit when we exited.
We were heading for a campsite that takes camping cheques as we still have over 20 to use, electronics needed charging, we needed showers and with the recent hot weather we had loads of laundry. We pulled up at Camping Lido and I jumped out to check us in, but there were no camping cheque signs – seems they've dropped out of the scheme and of course we haven't got the latest book as it came out after we'd left the UK. So we decide to head for an aire and around here that means paying. We made our way along the coast of Lago Maggiore to Cannobio where we'd been told there was an aire in a nice little town. It costs €15 for 24hrs, but seeing as we haven't paid for anywhere overnight since the campsite in St Tropez, we're happy to cough up, and even happier when we realise someone has left €2 in the machine for us!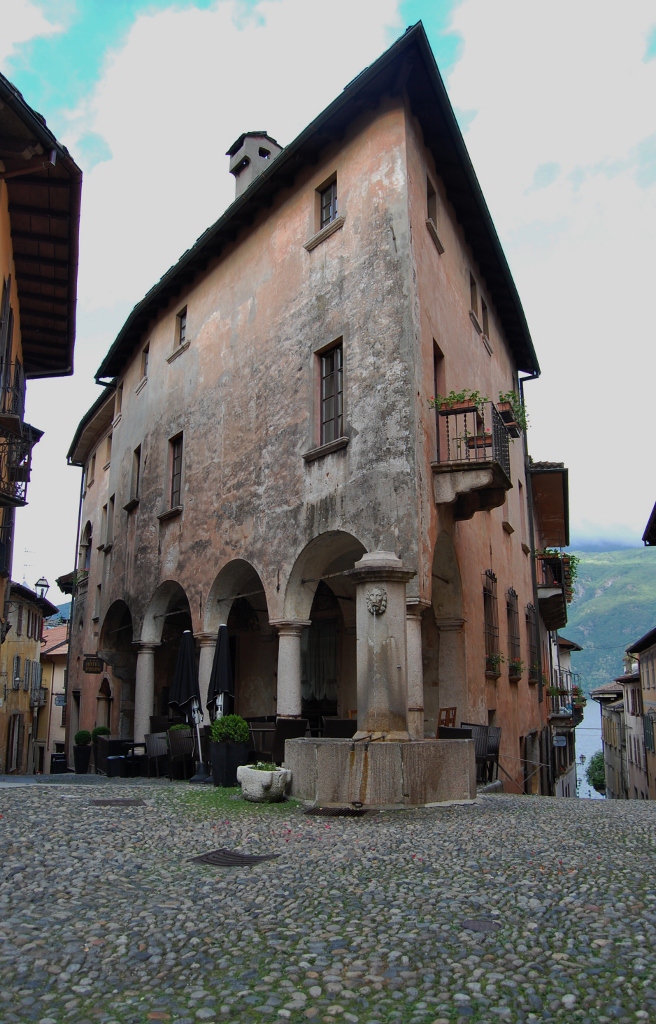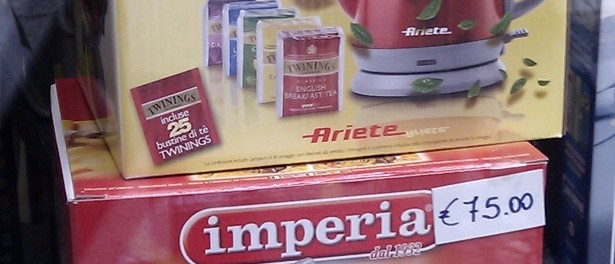 We set off for a walk around the town and soon stumbled on market day. Packed along the water front where numerous stalls selling clothes, bags, sunglasses, umbrellas and shoes – the Italians certainly like their clothes and accessories shopping. We wandered along watching and listening and soon I realised I was hearing more German than Italian, the phone beeped – Welcome to Switzerland! Hang on Vodaphone, we're not quite there yet, it's another 10km or so to the border. In the car parks vehicles were 50% Italian, 30% Swiss and 19% German and Dave. I still can't get my head around borders with no barriers or controls and the more we're crossing them the more I'm coming to realise that the culture blends across the border, the actual border itself is really only administrative.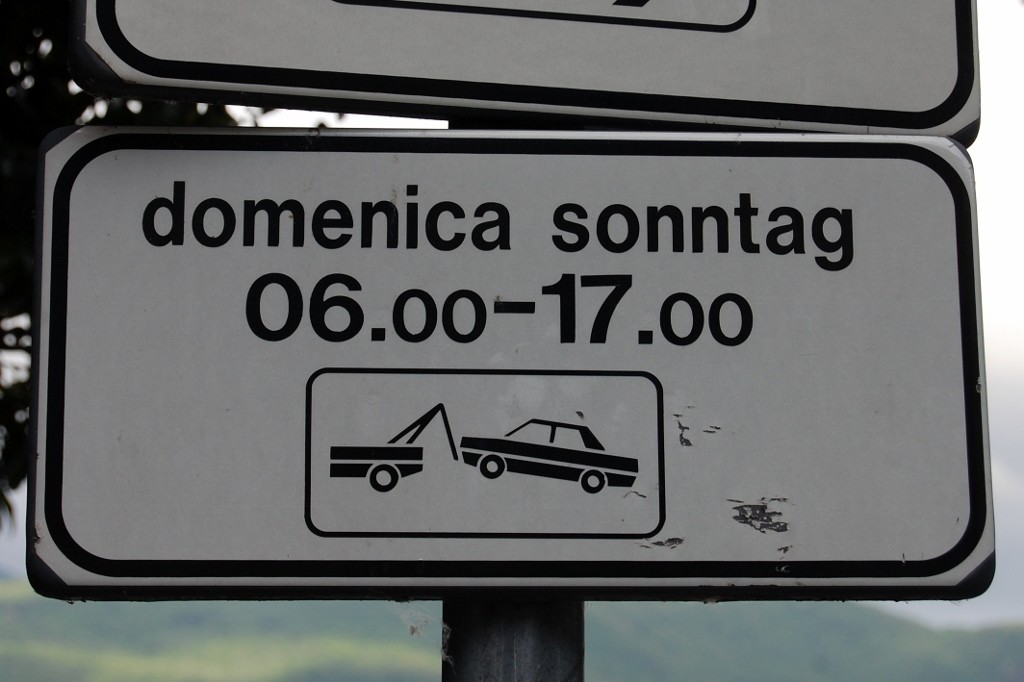 We sit by the beach on the lake and watch wind and kite surfers getting some good air on the waves, it's the perfect weather for them. The Italian end of the lake is shrouded in black clouds, while the sun is shining on the Swiss side – I think we'll head over there tomorrow. We warm up in Dave with a bite to eat and once the market has gone we head back out to a very different town, the picturesque waterfront area can now be seen and isn't hidden under market awnings and there's hardly anyone about.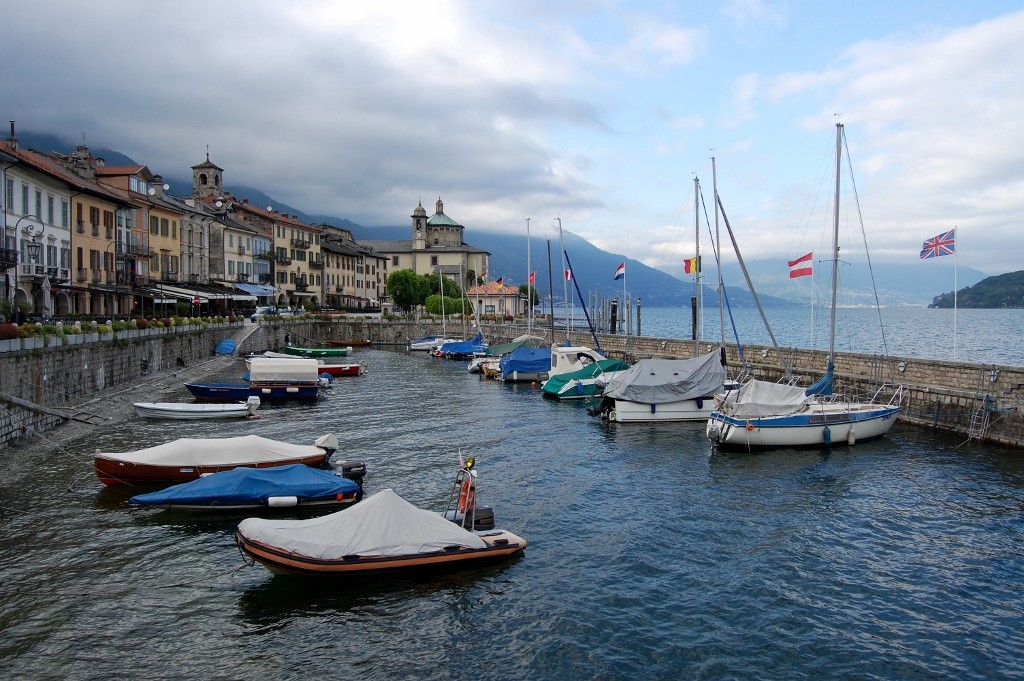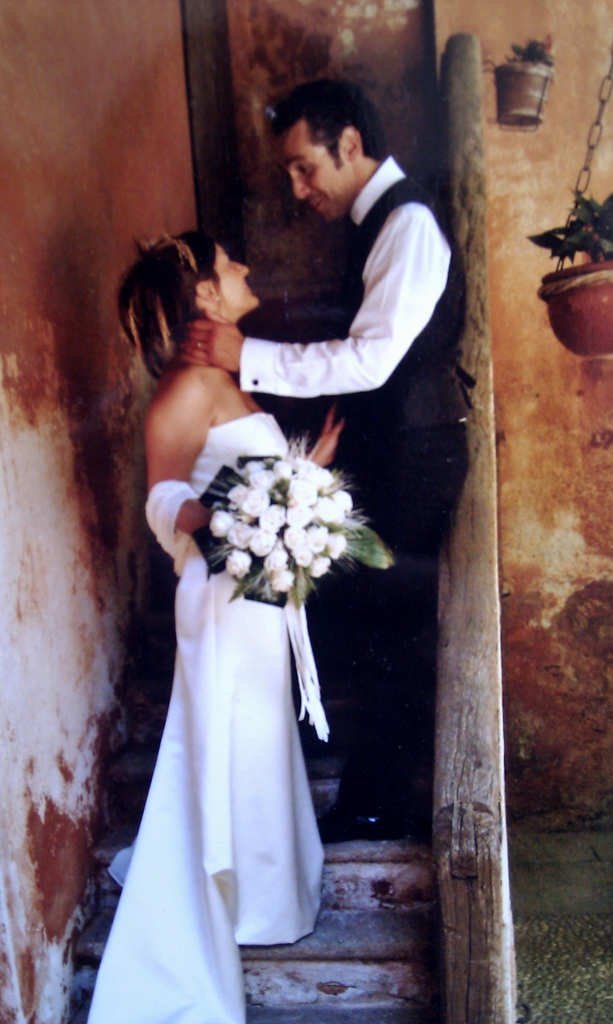 We nip into a cafe for a couple of the drinks we saw everyone quaffing earlier, big wine glasses filled with an orange liquid that looked like Irn Brew, Jay asks for a drink while I find the word orange in the phrase book – the waitress gets what we mean and soon she arrives with the drinks, accompanied by crisps, olives and sun-dried tomatoes to nibble on, so the €8 cost doesn't seen so bad.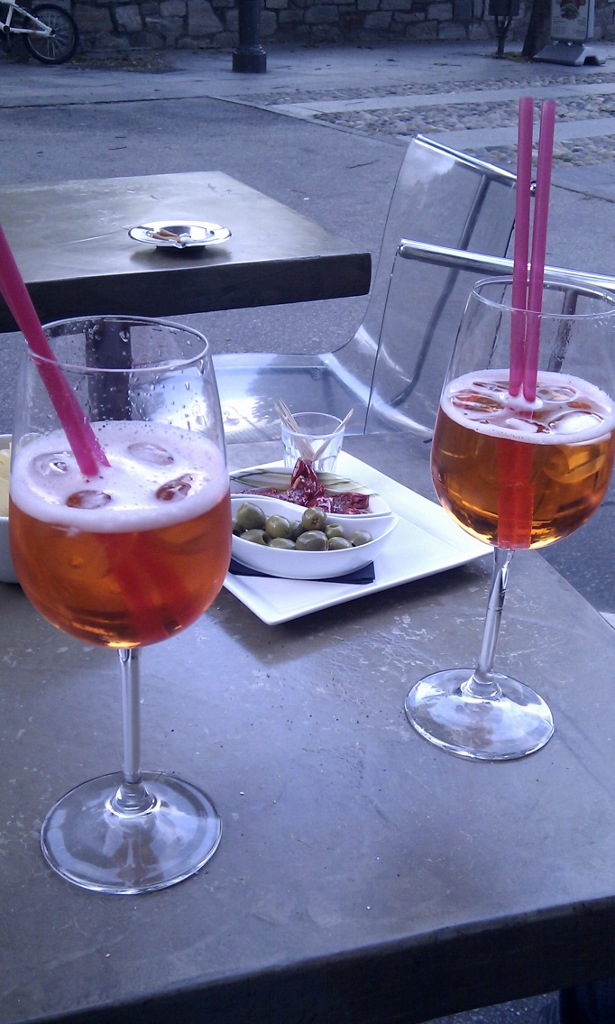 We then head over a bridge which is just as wobbly as the one in my Dad's home town of Langholm, but here people have added padlocks with their names on as a reminder of their visit. We wander along the riverside path past waterfalls that are adding to the 'Torrent'.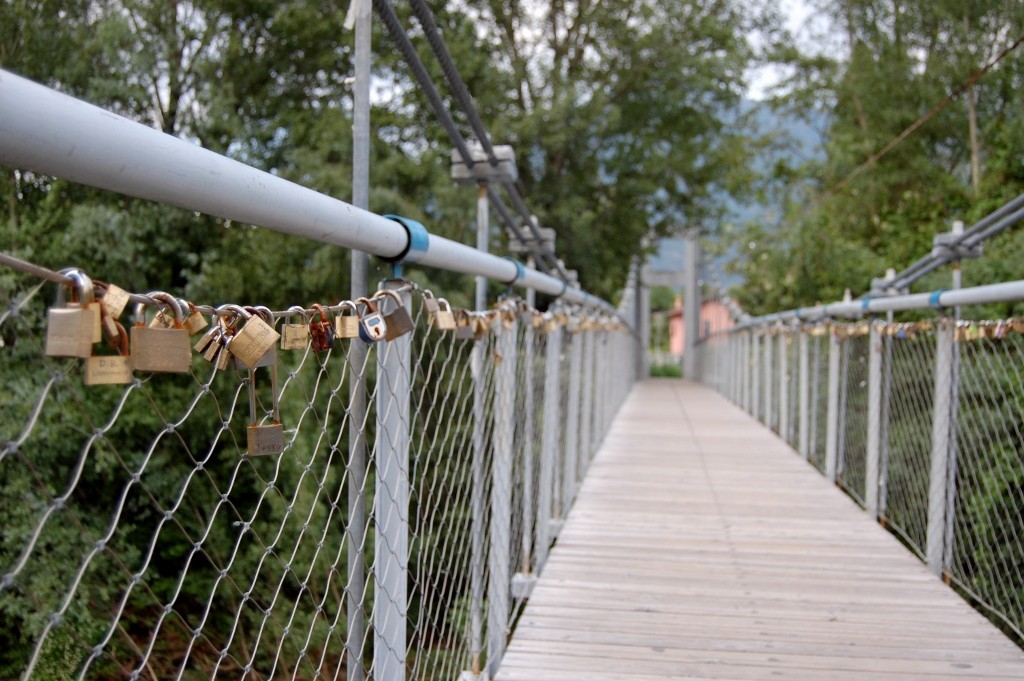 Jay skims stones while Charlie barks at the water taking away his toys. It's like another world far away from everyone.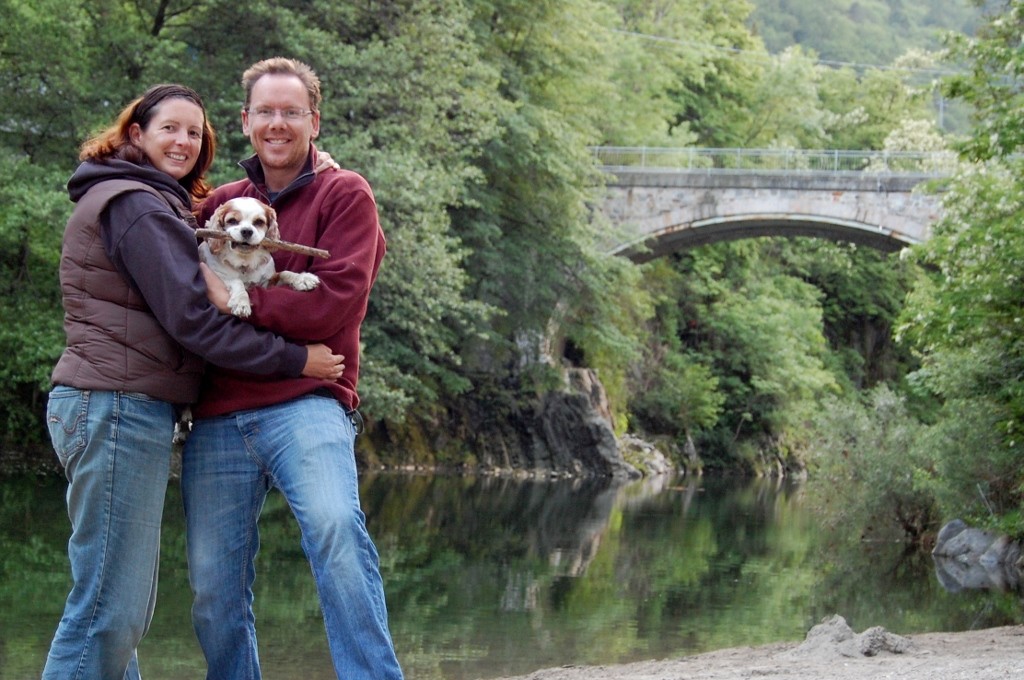 It starts to get dark, so we head back to Dave for dinner, ready to plan our little excursion into Switzerland – I must remember to pick up some Swiss Francs!
Ju x