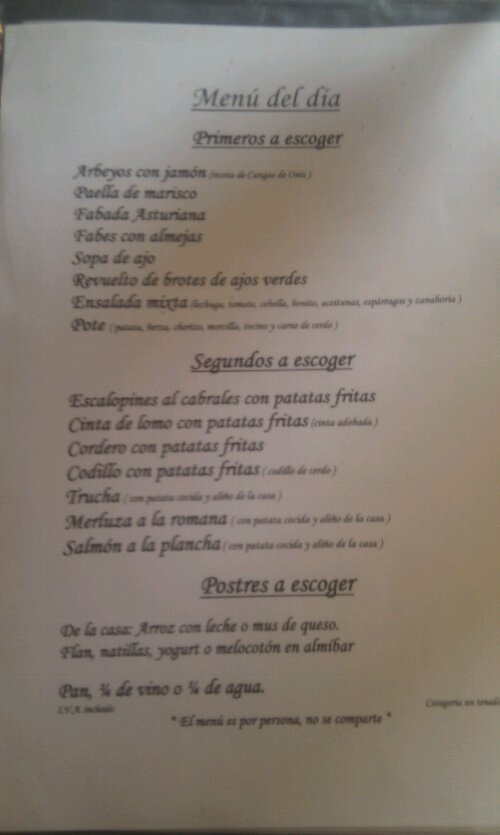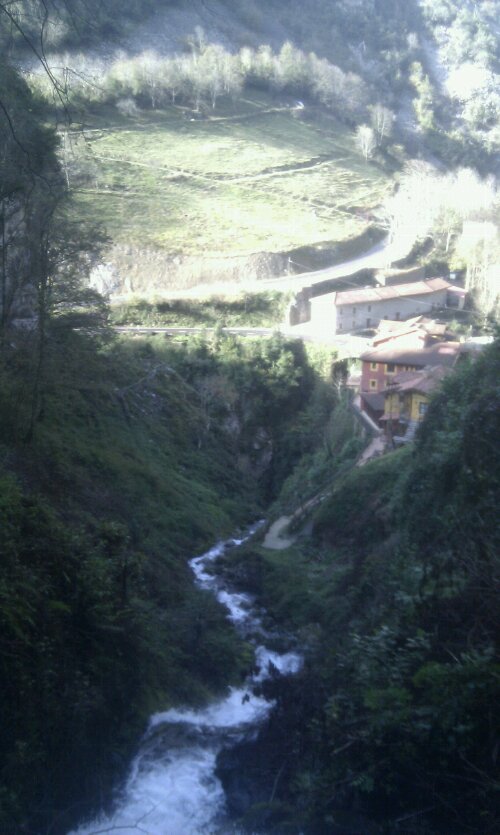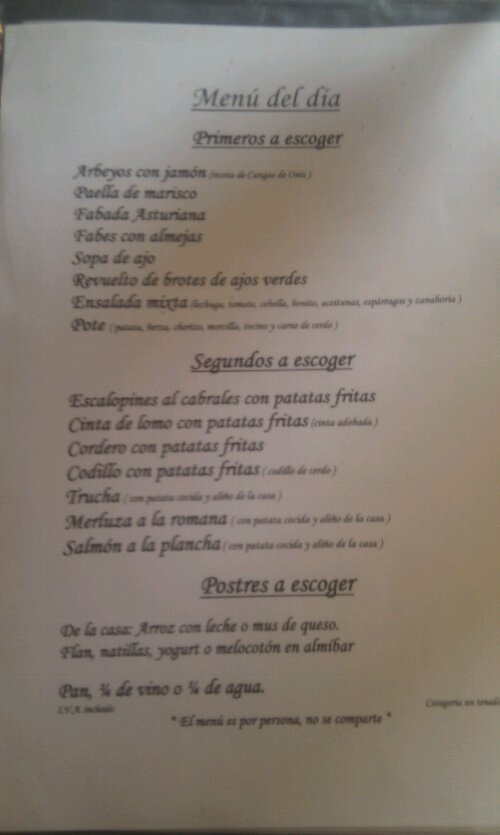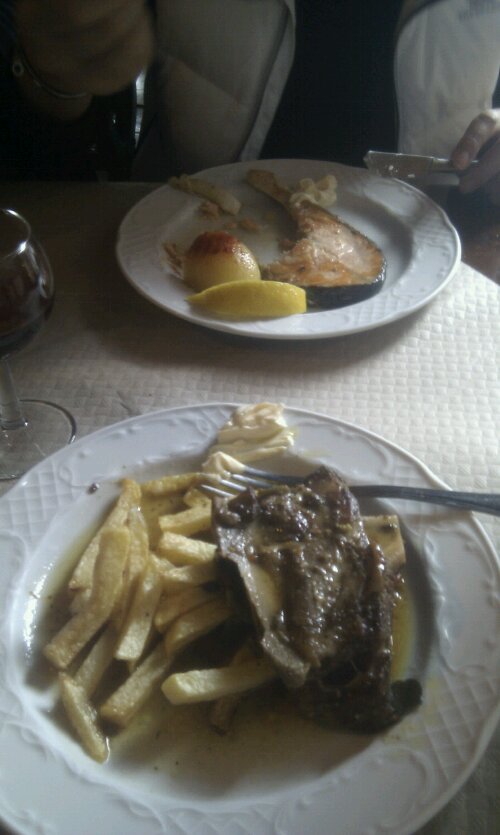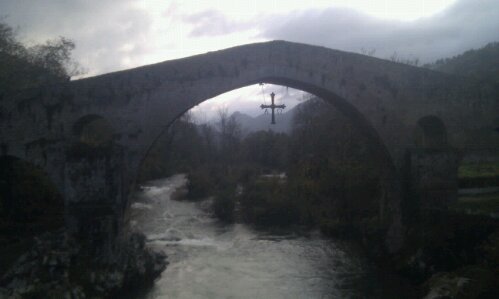 I would never have imagined Spain to be like this. The roads we drove today around the south and west of the Picos reminded me of the scene in the Italian Job where the mafia take revenge on a wayward member. We even had the 'on days like these' music playing to complete the scene. It all served well to take my mind off the precipice on one side and overhanging cliff face on the other.
This morning we woke to see another vulture high up on a cliff wall overlooking the gorge we were parked up above. We joked it was waiting for one of the daredevil goats close to it to stumble and with a clanking of it's bell tumble to the road below.
We've completed a U shaped trip around the mountains, and are parked in an aire in Cangas de Onis for the night. A 'Menu Del Dia' has been seen off, which was fantastic and great value at €11 for 3 courses and wine. The old fella serving us was a character, insisting Chris had a pudding he didn't want with the offer he'd replace it if Chris didn't like it. He liked it.
Tomorrow's plan is to head back up into the mountains, to the Lago de Enol, for some walking and hopefully to wild camp up there. It's a white road, so more twisty action awaits Dave.
Cheers, Jay