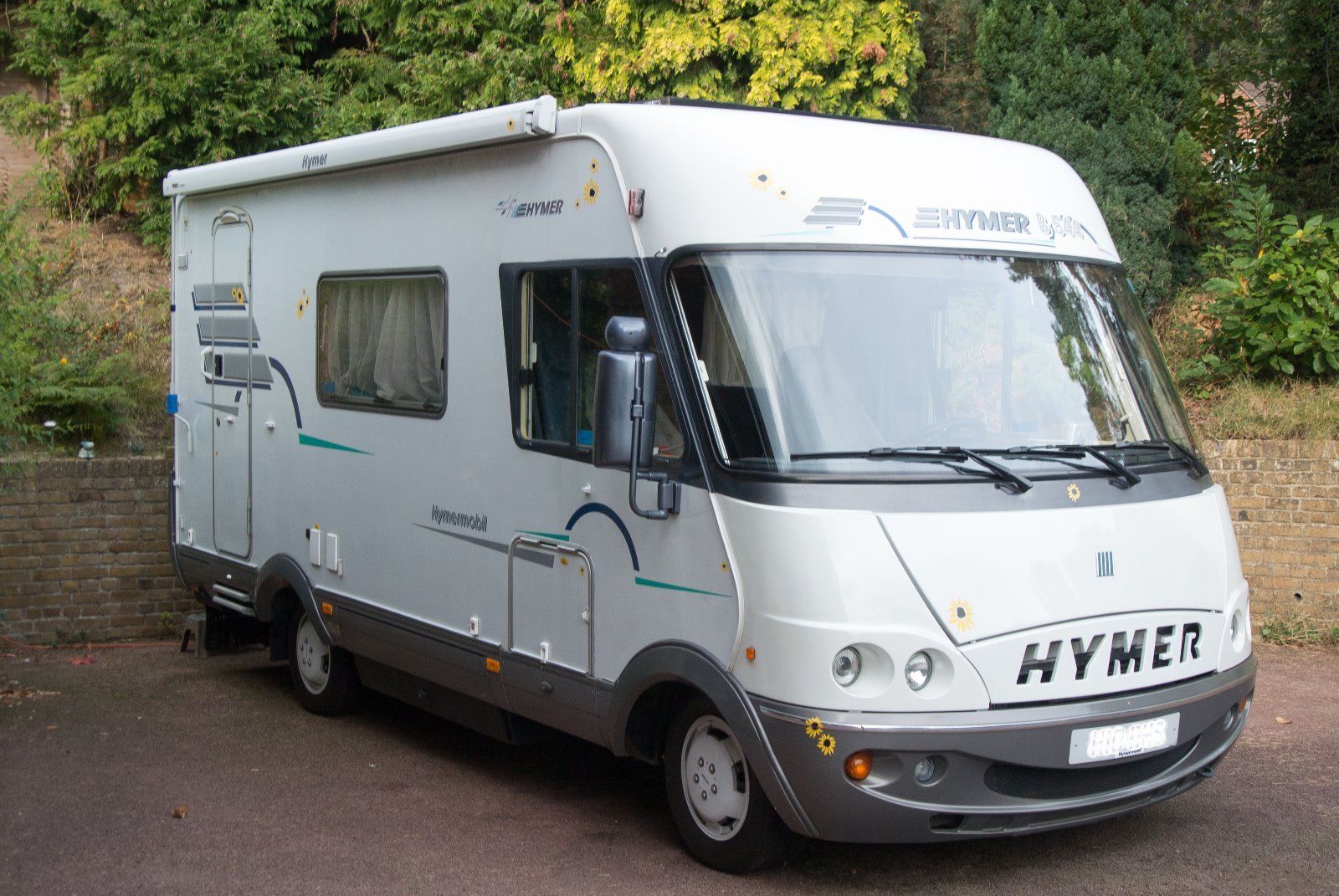 If you were on the M1 after midnight last night you may have spotted something very rare – Jay driving a motorhome in the dark. It only happens on very special occasions and last night was one of them – we were bringing home our new travel companion, Zagan.
We're hitting the road again for a couple of months in October, so have been keeping our eyes on the market. After links to many, many vans being emailed to each other (yes even if we were sat in the same room!) I was becoming a bit like Goldilocks; this one has too many miles, this one is the wrong layout, this one has horrible upholstery, this one is too far away – I was beginning to doubt if we would ever find one that was 'just right'. Don't get me wrong, there are loads of fantastic vans out there, but to get the one that was right for us, at the right price, we realised we'd have to act fast. We agreed that if we both looked at a van and both liked it, we'd go and view it asap.
We first spotted the van soon to be known as Zagan a week or so ago on ebay, it was listed at £18,000. We liked it but as the layout wasn't the B544 dinette style we were used to and the price tag was quite a bit over what we were thinking of paying we added it to our watch list and kept looking.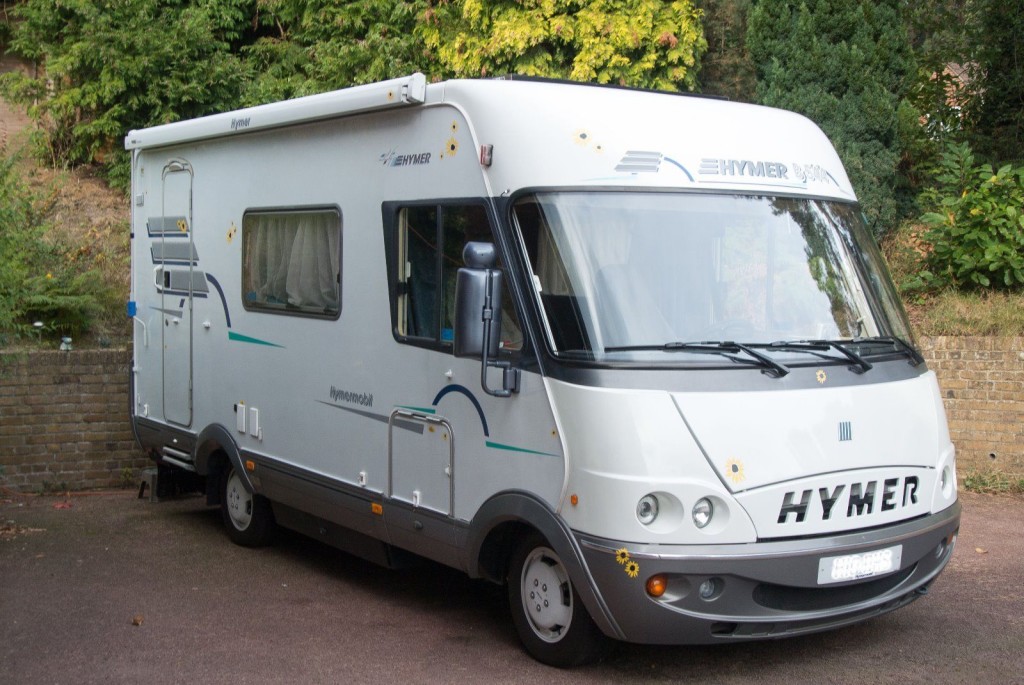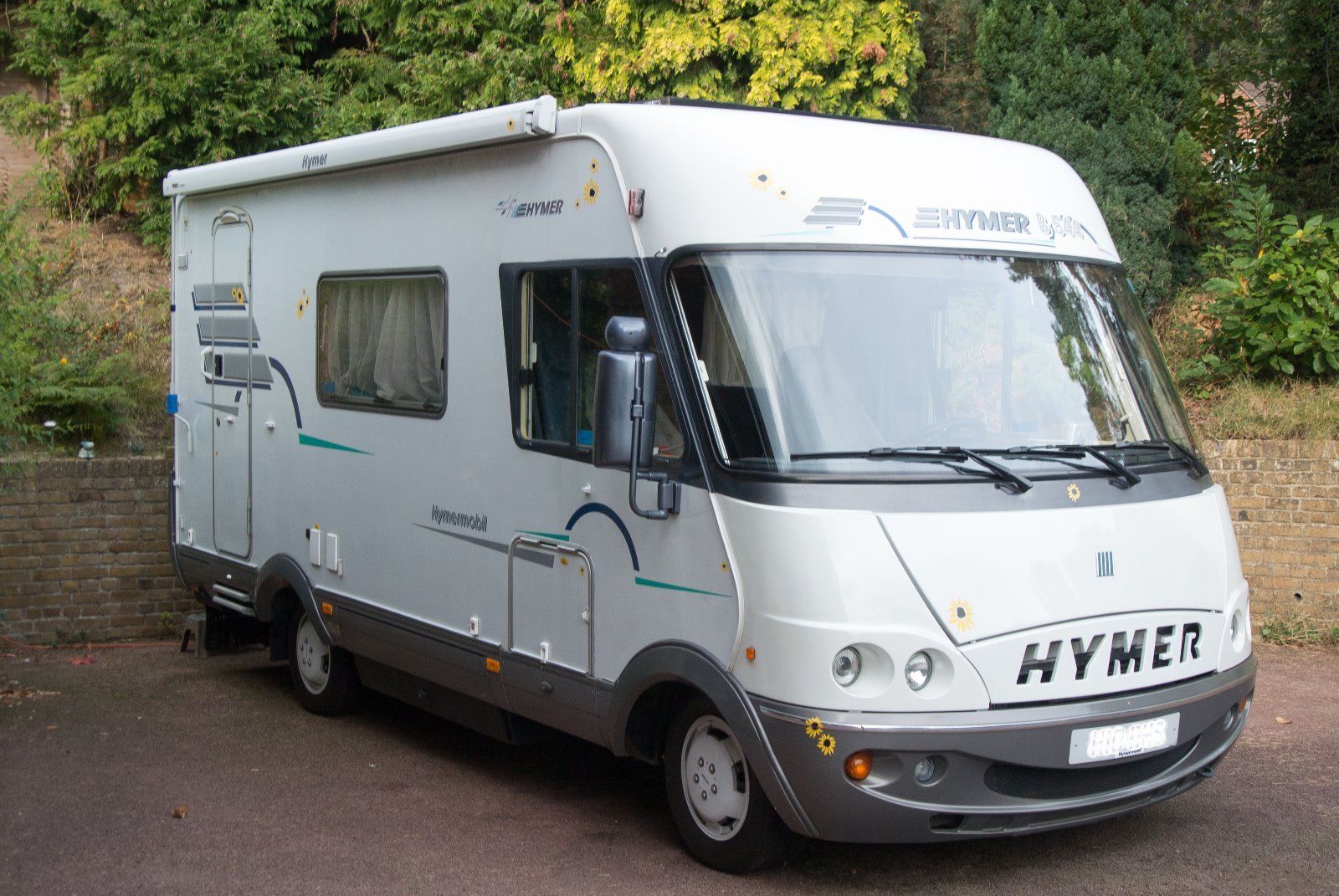 On Monday the van appeared on ebay again, this time at a reduced price. After combing through the photos for clues (did the seats look worn, had it been looked after, was it photographed at a nice home) we agreed we'd go to view it. The only snag being that it was near Farnborough, Hampshire – a three hour drive in our little smart car. We sent a message to the owner he replied with his phone number. A short conversation on the phone with David, the owner, telling us of his adventures abroad in the van and we agreed to take the plunge and go after work the following day.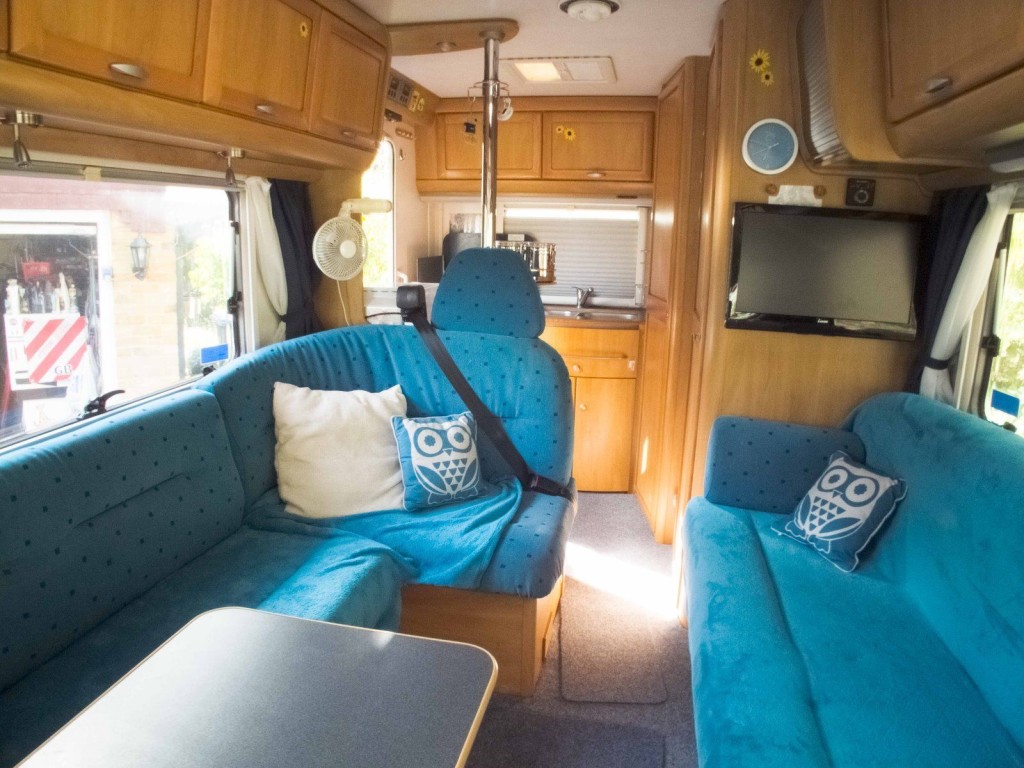 Realising that we wouldn't want to do the drive twice, I spent the day getting everything in place so we could bring it home – money was lined up in the account to transfer and insurance was purchased (quotes ranged from £275 – £700 you can guess which we went for!).
Jay left work early, but the road traffic gods weren't smiling on us as we set off on the hottest day of the year so far. Our junction of the M1 which is a couple of miles from our house was shut due to an accident, so traffic was snarled up everywhere. Unsuitably sweaty and bedraggled we arrived just after 7pm. David and his lovely wife Hazel showed us around their pride and joy – men looking at the man stuff on the outside, girls the important stuff on the inside. We were then joined by Rusty, their Cavalier King Charles Spaniel. All it took was Rusty's demonstrated how Charlie would look in the passenger seat and the deal was done.
OK, so it wasn't quite like that, but within a couple of hours, we we're setting off for home, only this time in convoy.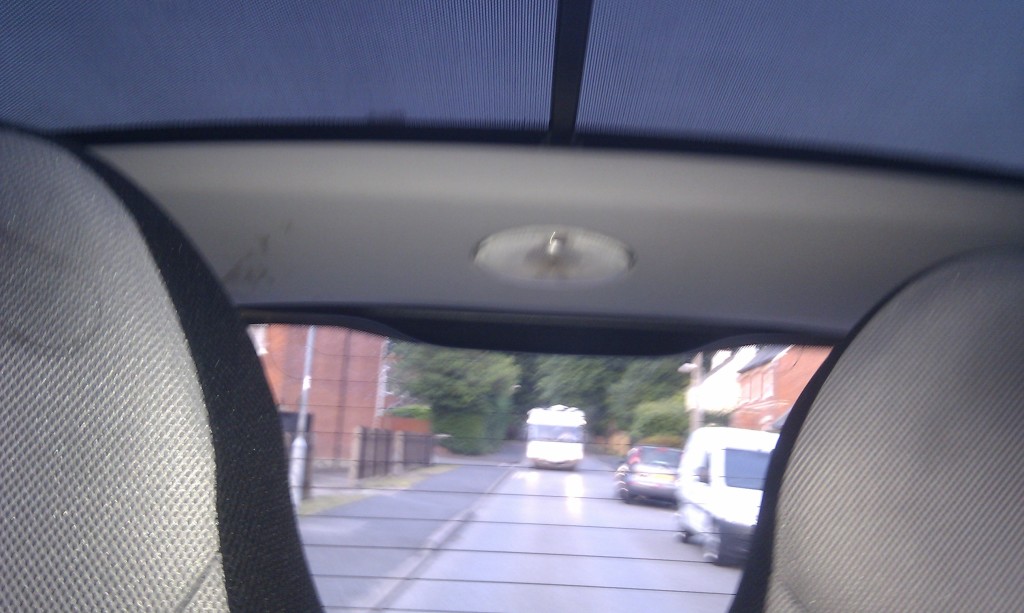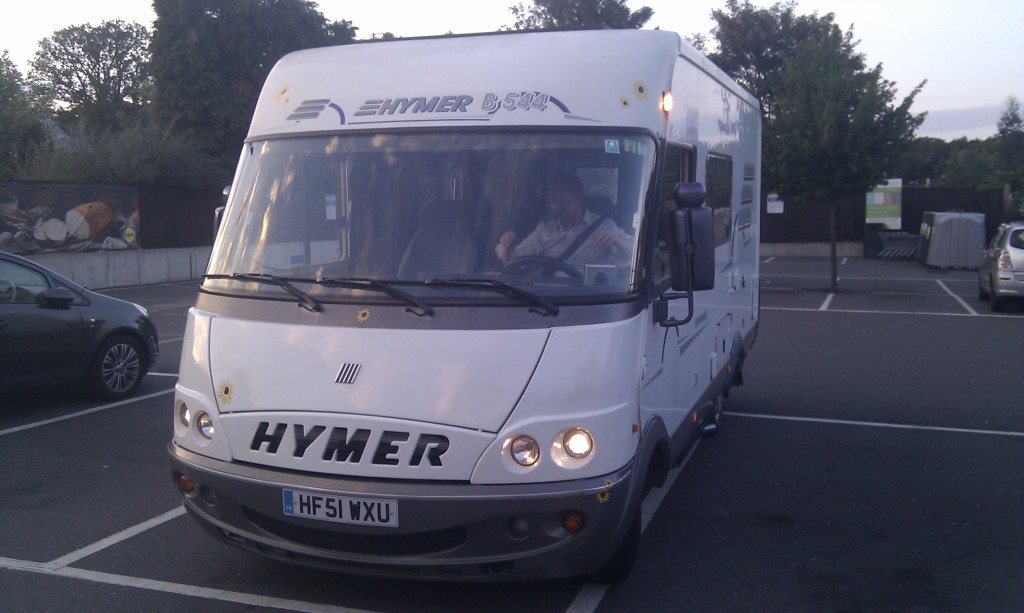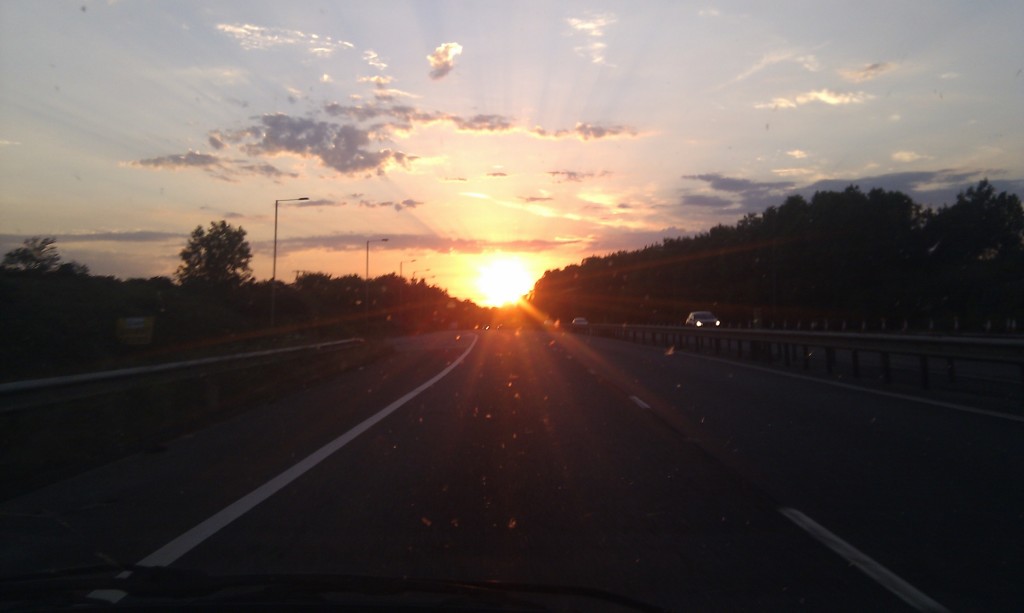 It's all a bit of a whirl at the moment. Zagan is waiting for us on Jay's parents drive as our storage place closes its gates at 9pm. It doesn't seem real yet and we're both very tired. But we did get to experience last nights 'leap second' at 1am just before our heads hit the pillows to dream about the beaches we'll be visiting in Zagan.
Ju x