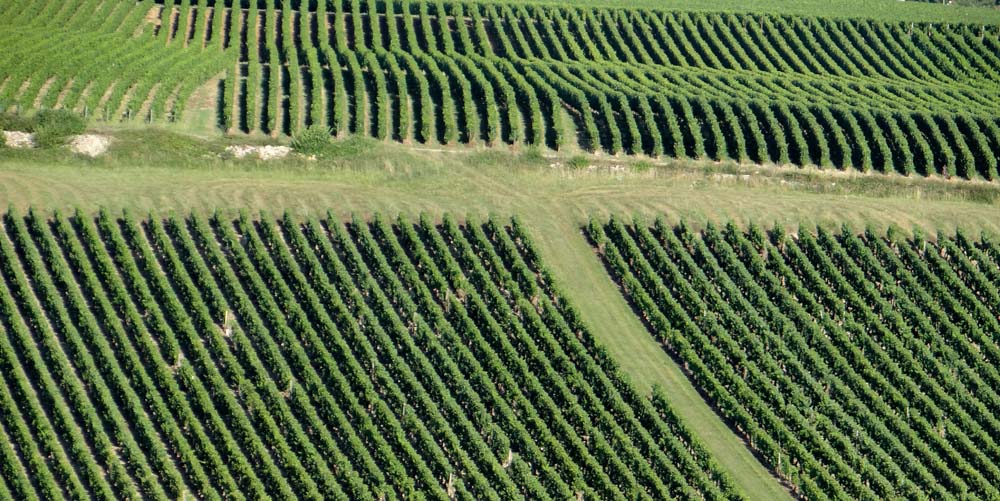 Dave the motorhome has gone all posh, he has an Aire all to himself with views across the Chardonnay valley – not bad for a bank holiday weekend in France! He's parked up in the free Aire in Lugny, surrounded by grapevines (N46.47841 E4.81013).
Last night there was a concert going on in Chanaz, we'd spotted the posters during our walk around town. It also included a meal at €17.50 each though, so we decided to give it a miss (coffers are getting a bit low and we'd just done a massive supermarket shop!). As we sat sweltering in Dave we could hear the music wafting along the canal. It sounded like they were all having fun, but you'd need a much better grasp of French than either of us have to fully understand what was going on! It was a good call to skip it and eat a massive plate of pork chops, crushed new potatoes and veg – yummy!
This morning while I was showering my feet became covered with rising water in the tray, the plug wasn't draining at all. It had been getting increasingly slower for some time, so we'd poured some bleach down it and hoped that would clear it – it didn't. Now it had actually stopped draining it was time for some action. Undoing the screw in the middle of the plug hole meant that the waste pipe dropped down under the shower tray – oops! There seemed to be no way to get to the workings without taking up the shower tray and unsealing all the sealant around it, it looked like we'd gone from an undraining shower to an unusable shower with one screw, pretty impressive!
As we racked our brains on how to lift the waste pipe back into place from above I remembered that the cupboard under the sink had a false floor so you could access the water pipes. That cupboard was right next to the shower and maybe, just maybe, there was some sort of access from there. As Dave's seats filled with the under sink cupboard contents (I'm eternally amazed at how much stuff we fit in these cupboards) a little metal panel appeared from behind the empty carrier bag collection. A bit of swearing and some WD40 and the panel was off and we could see the waste pipe. Now we had access we might as well have a look at what was clogging it up. The white waste catcher was full with thick, black sludge which quite frankly stank.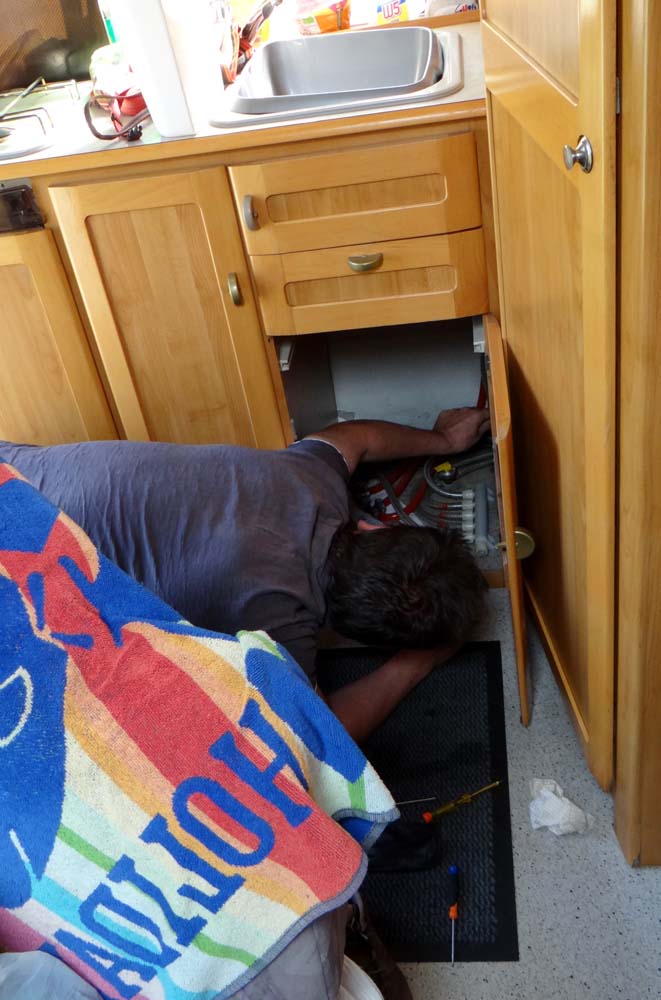 Rinsing it out into our washing up bowl Dave filled with the aroma of rotten eggs, two years of grit, soap and hair were trapped in there – it's a miracle it has continued to work for this long. There had been no mention of this being something that needed cleaning out regularly, but then I guess people don't tend to live in a motorhome for two years and use it as much as we have. After some poking and prodding with a wooden skewer covered in an antibacterial wipe and several rinses later, the trusty little white muck catcher was as good as new. We popped it back in place with a team effort of Jay holding it in place while I stood in the shower and screwed the plug hole back in place.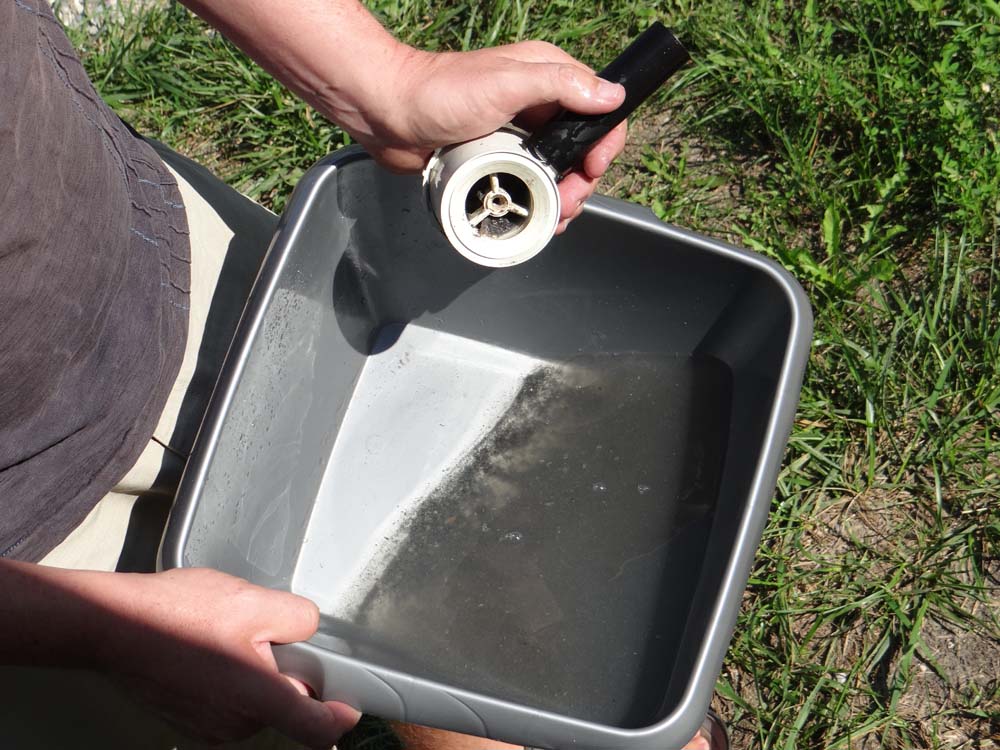 By the time the cupboard was refilled with its contents and Dave was ready for the off it was gone 11am, but no one had been to check our parking ticket was valid. Maybe all the locals were in bed with hangovers after last night's shenanigans. We drove around the corner to the motorhome service point which is just outside the town's campsite. I still can't get my head around how motorhome friendly France is; dedicated motorhome parking right next to the local campsite, the country really understands that motorhomers don't always want to be on a campsite. We like our free and cheap parking!
As we emptied our tanks at the service point a French fella arrived and started to empty his loo; it seems he couldn't wait until we were finished. Jay had bought a jeton (token) for the service point yesterday which was needed for drinking water. While I was only half paying attention Jay mentioned something about the token being in the machine. At this point the French chap started to rinse his toilet cassette out with the drinking water tap (a filthy habit we've seen in many places, be sure to always have antibacterial wipes to hand). Jay pointed out that he was using the drinking water tap, to which the chap replied that the loo rinsing tap wasn't working. To be fair to him he kept his loo cassette well away from the tap itself, but it's still not great to see when you're next to fill up with drinking water. As he continued to rinse out his cassette multiple times I was getting increasingly angry. Had this chap really just barged in and started to use our ten minute's worth of water that our token had bought us to clean his loo? Jay was looking remarkably calm about the whole thing, while I stood over him with our water carriers to try and hurry him along. It was only after he had gone that Jay explained that the French fella had put his own jeton in the machine so he could get water to rinse his loo, and was letting us have the rest of the ten minutes to fill up with for free – ooops, sorry Monsieur! Once Dave was all ready for the off, Jay cheekily nipped back to the campsite shop and swapped our jeton back into a shining €2 coin which we can spend on beer or ice cream!
Our journey along the free roads of France was uneventful. Thursday was a bank holiday here, and it seemed everyone had the day off yesterday and even today most places were shut – even those which advertised being open 7/7! We wound our way along a valley, through small villages of stone houses with shuttered windows and it was as if the world had gone to sleep, or as we put it – extreme locked o'clock! Every fifth vehicle on the road seemed to be a motorhome and Jay likened it to the scene in the film The Thomas Crown Affair where someone with a bowler hat stole something and got loads of people to wear bowler hats so they could make their get away. We could have easily nabbed a pallet of Lidl wine and they would have struggled to know which motorhome to follow – actually scrap that, they would have known exactly which one to follow, Dave is filthy compared to his French compatriots.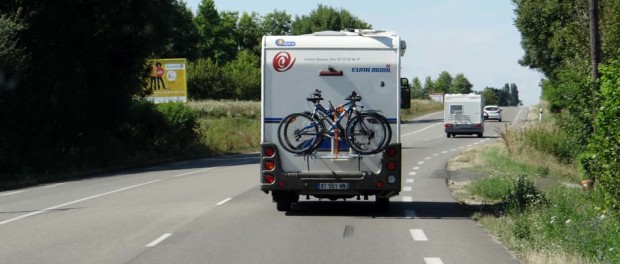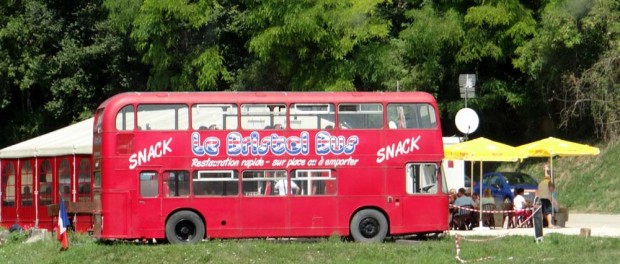 At the roadside families sat eating picnics, so when we reached the town of Bourg-en-Bresse we decided it was time for a lunch stop too. I typed in the co-ordinates of the local Aire and we followed satnav's dulcet tones until she tried to take us under a bridge that was 40cms lower than Dave. Luckily for us the turning was next to a retail park and some of the shops were open, including a huge Carrefour shopping centre. I nipped in to get some bread for lunch. It took me quite a while to get back to Dave as the place was so huge I ended up walking out of the wrong exit into another car park.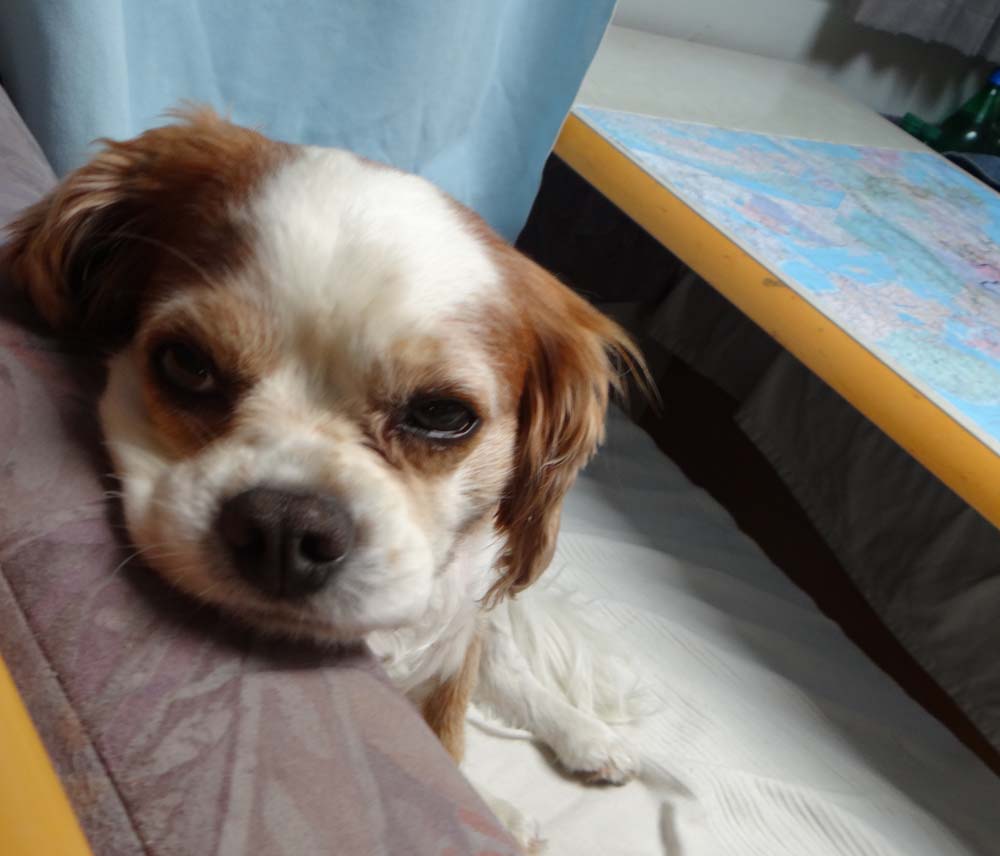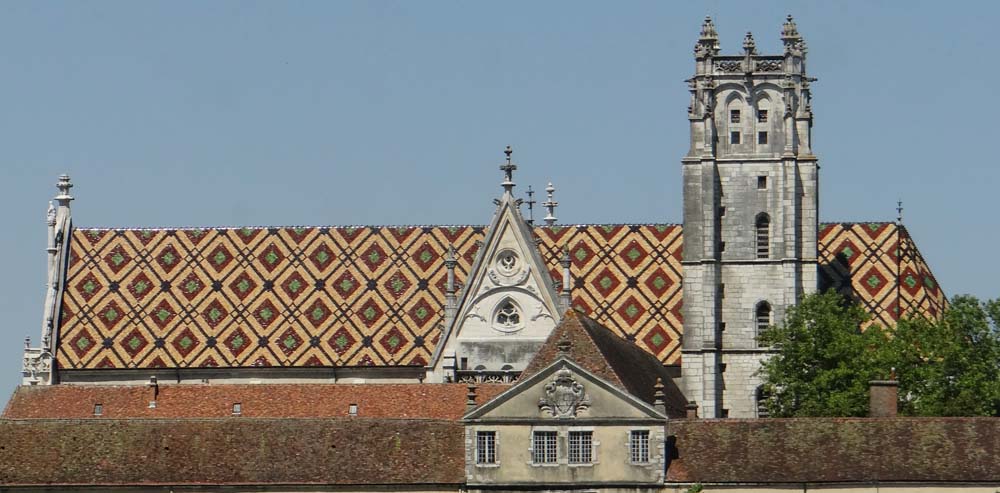 After lunch, while Jay read up on places to see in France, I nipped back into the shopping centre (making a note of the exit I needed) and popped into the Orange shop. We bought a SIM card to access the internet and it all works fine except for our site. We aren't able to access our emails on the ourtour server, or upload blog posts without using a VPN thingy which fools the internet into thinking you're connecting from somewhere else. It's a good job Jay's a techie type. After a decent amount of queueing in the shop it turned out that I needed to visit a technician in the city centre.-As it's only for three more weeks neither of us could be bothered, so we set off again, heading north into the wine growing region.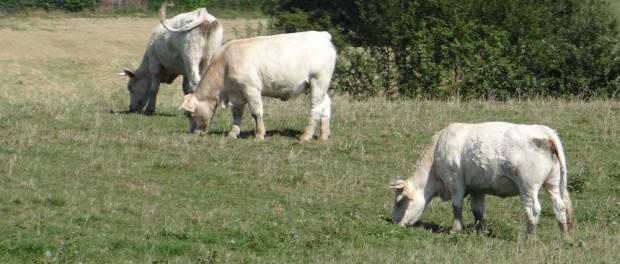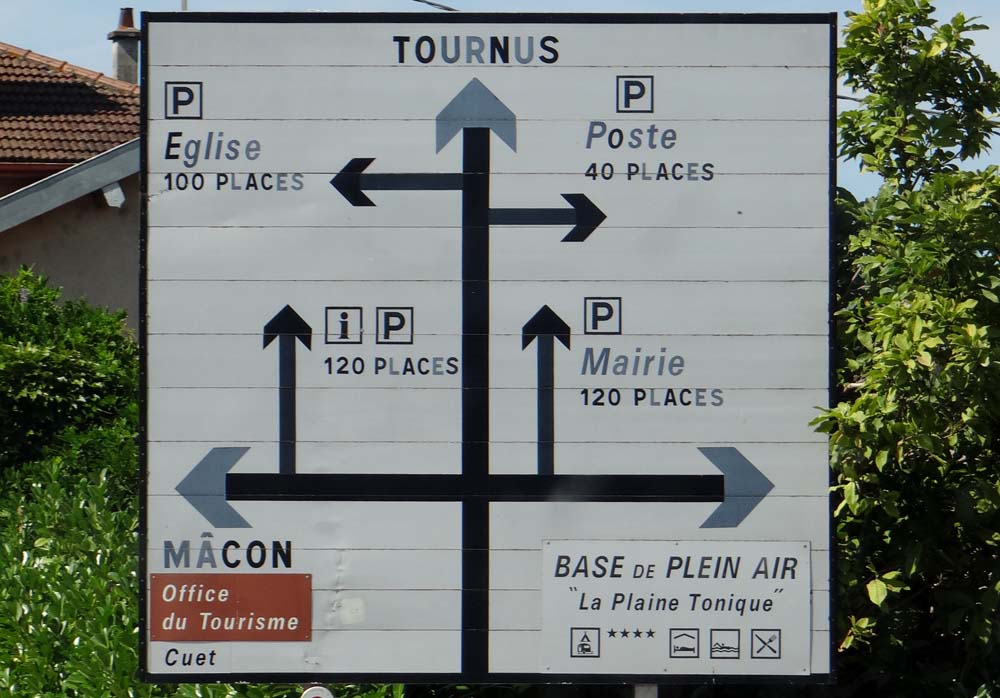 The fields of corn either side of the road started to change over to fields of vines climbing up the hills. We pulled into Lugny and followed the co-ordinates we had for the Aire only to find it was just a service point and you couldn't park at it (GPS 46.47111,4.81167). A sign on the wall told us to head to the St Pierre Stadium for parking, so we followed the little pictures of motorhomes and climbed up out of the town and found the parking place on the side of the hill looking across the valley of vineyards. Once again the Aire is just along from the municipal campsite, which is surrounded by a hedge so the view of the vines isn't as good as the one we have!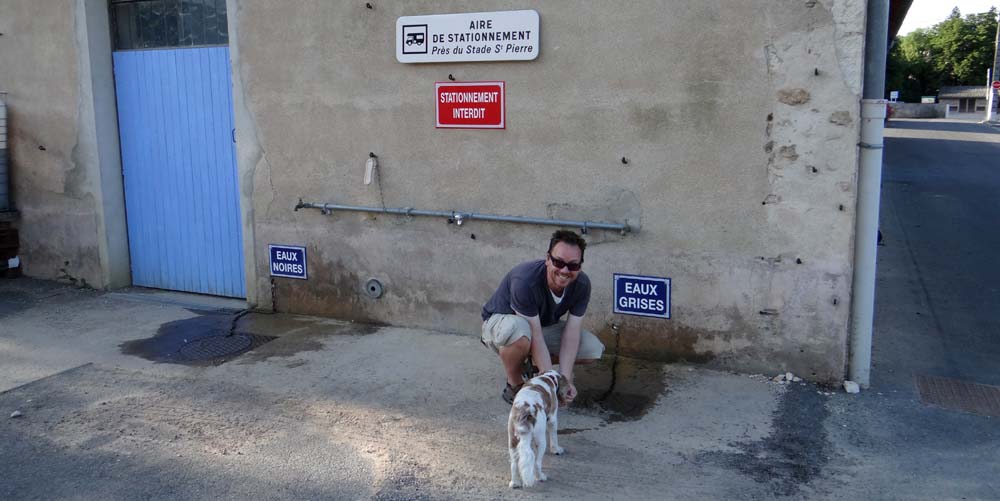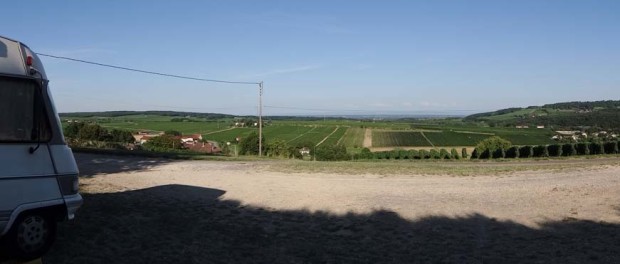 The sun was beating down so we parked Dave under a tree and chilled out for a while before going for a walk around the village. It's a lovely little place, how you would imagine a French village to be, all stone houses with peeling shutters and vine covered verandas. Every other house has a dog or two outside it and Charlie caused a barking sensation as we walked through the town, each house of dogs alerting the next house of his presence. Back up on our hill it's peaceful, dark and cooling down. Jay has just rustled up a Chinese feast and the last of the Ukrainian wine is being quaffed. Whatever you're up to on this Saturday night – have fun!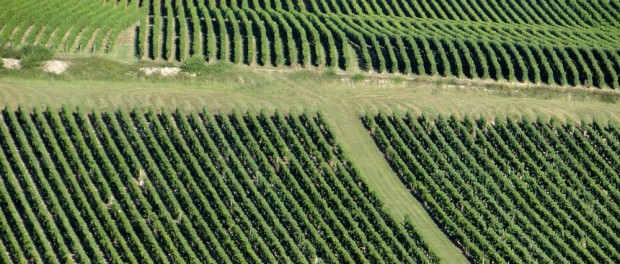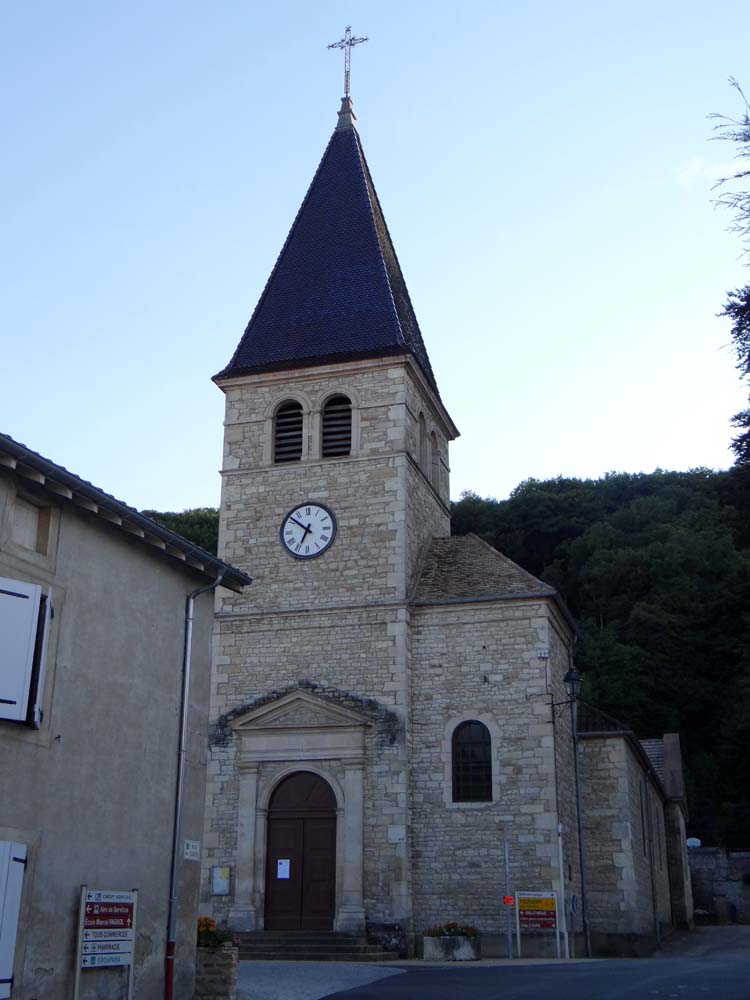 Ju x