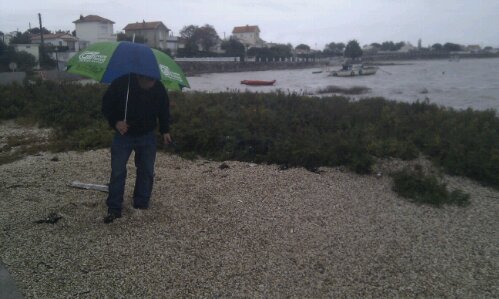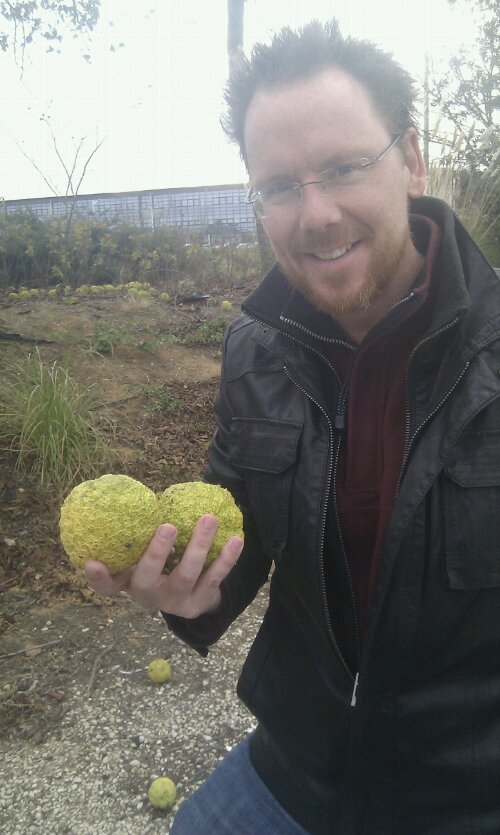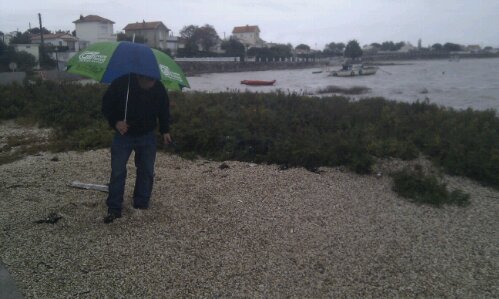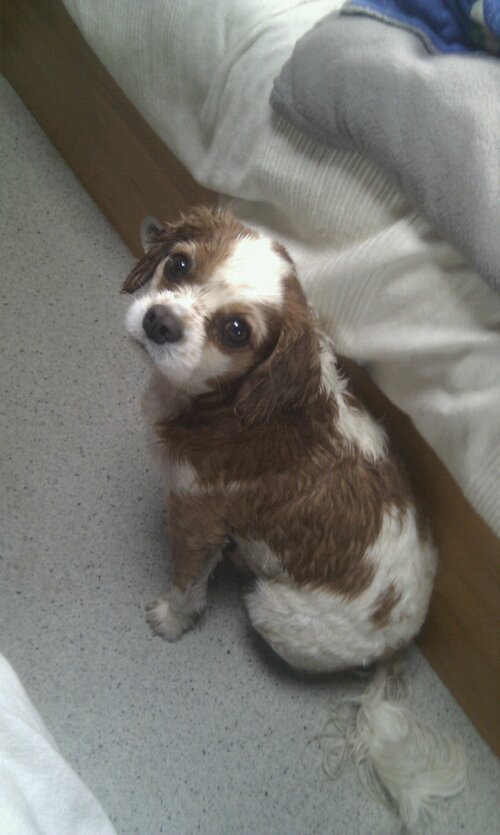 Day 14
Distance – 1551kms
Weather – rain
When we arrived in La Rochelle yesterday it was around 23c! It was getting dark by the time we stumbled upon 30 or so rebellious camping cars parked in the marina car park surrounded by 'no camping car' signs. As all the Aires we could find were closed – it was a Sunday and out of season – we decided to join the rebels. The marina was huge with hundreds of boats in it!
As the evening drew on the wind picked up, we learned a valuable lesson – when parking in a row of camping cars, make sure you're not on the end! We acted as a good buffer for all the French vans next to us and had a bit of a sleepless night.
When we woke in the morning the sky was black on the horizon, so we scoffed breakfast, donned waterproof coats (it was still hot, but was going to be wet too) and set off for La Rochelle. We walked the 2km or so to the old port and enroute found some fruit that looked like tennis balls falling from a tree – any ideas what they are?
We picked up a map from tourist info (20cents to you Mr Foreigner, because it was in English) and wandered around the quay and towers taking in the sights. I'm sorry to report to those of you who studied French at school that the person in the Tricolor series of books is fictitious – there is no such person or address, our teaching was all based on lies!
With the rain getting constantly heavier we set off back towards Dave. With our 20cents map we found a quicker way back, but it wasn't fast enough and the gods were against us and the heavens opened. It wasn't as bad as when we got soaked in a minute on Juno Beach with our friends Ce & Jamie, but we got pretty drenched. Back at Dave some hot ribena and tasty biccies, given to me by my friends at Michon for such an emergency, we're called for – as was a change of clothes. Then J knocked us up a snack of beef bourguignon (they have some top tinned food here) before we headed back on the road.
We made for Fouras, a bit further down the coast, but the rain came with us. The Aire J had found for us cost 6euro a night, but you could spit in the sea from it – if you wanted to. We waited for a break in the rain then went for a walk along the shore. It seems there had been quite a storm as there were cockles everywhere – in the photo of J he's not standing on sand, but on thousands of shells that had been washed up – my worry is that he's been looking up on the Internet how to collect and cook them, so this may be my last post!
As we got further along the shore the rain returned, but I made everyone plough on to the old tower. From there you can see Fort Boyard – made famous from the tv show. I thought it would be miles away from anywhere, but no, it's nestled between a couple of islands and the mainland. We were now thoroughly soaked – even my socks were drenched – so we headed back to Dave and put the heating on. As we've no more driving to do we've heated up a bottle of the red stuff, added some sugar and are now chilling / drying out listening to Charlie snore.
Ju x