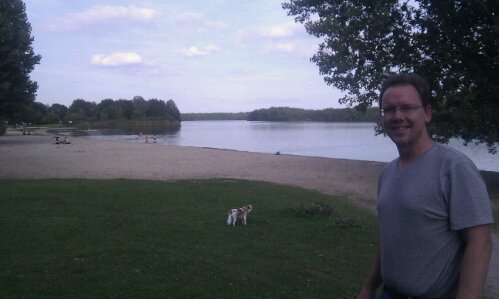 Dave the motorhome is parked next to the Altwarmbuchen lake on the outskirts of Hanover (N52.42150 E9.84208).
We departed our friend's place in Paderborn this morning with a heavy heart. They have a wonderful, welcoming family, and we're already missing them. One aspect of travelling around, only spending a day or two in each place, is a little loneliness. Seeing friends reminds us of it but, of course, it's very much worth it. Thanks guys, and we ate the smoked pate for lunch, it was delicious.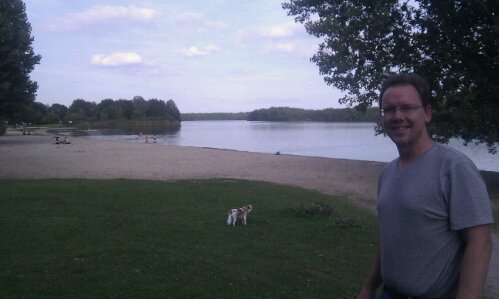 So, loneliness is to be cut off little short as we're meeting more ex work colleagues later in Hanover. Friedhelm, whom I worked with for a couple of years, has kindly arranged an all-you-can-eat nosh up. That's why we're a little hungry; we're saving ourselves!
Today's been a bit wasted I'm afraid. We planned to park in the centre and go look around. The Umweltzone (emissions restricted zone in some German cities) put paid to that idea and we ended up miles away. We are close to a tram stop here, but want to get the most from our public transport investment, so we'll head in tomorrow. Instead we have walked a few miles with Charlie, including checking out parking at the restaurant. Ju asked if we could sleep there, the waitress said no problem, a passer by interjected 'no, it is not possible anywhere in Germany, you must go to a camping'. We're not sure what the law is, so we'll just come back here tonight, out of the way.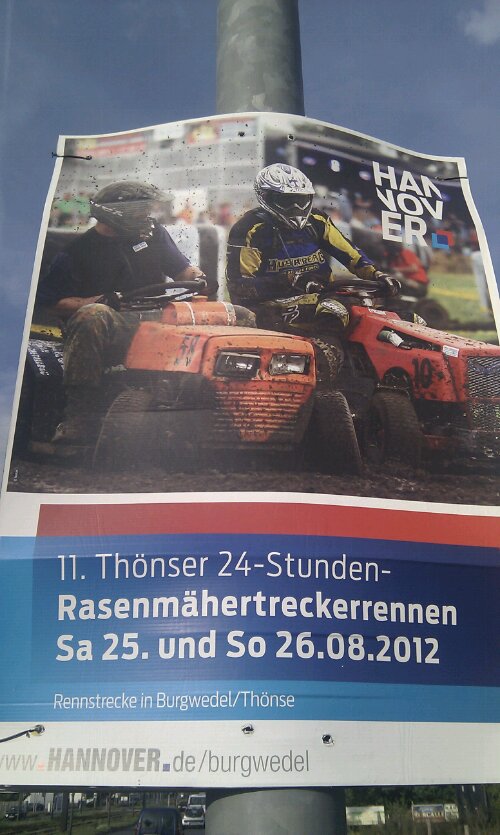 Ju did achieve a few things, our ferries into and back out the UK are booked. New LED lights are ordered after I blew the last set up trying to get our air conditioning working. I read about the Netherlands, our next country. Turns out 'tulip' is Turkish for 'turban'. Fancy that. Next jobs: book Charlie into a French vet, and restock our empty fridge at Lidl.
Cheers, Jay