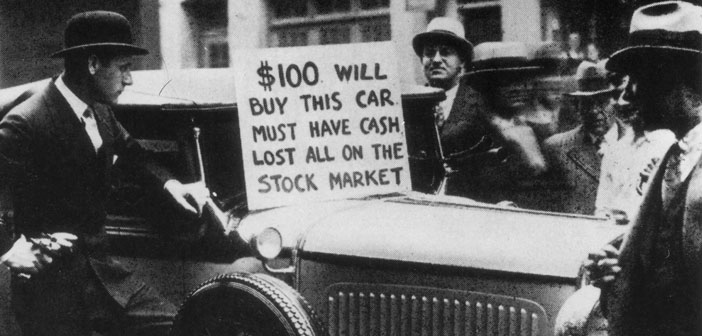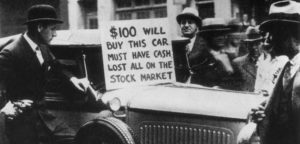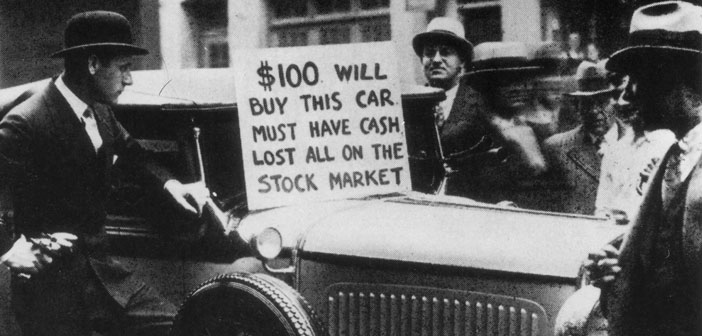 Roughly 30 months ago we started to buy shares as part of our early retirement/financial independance plan. This blog post talks about why we chose to start 'deliberate' stock market investing, the risks we accepted in doing so, how we bought the shares, the lessons we've learned so far, and how our portfolio has performed to date.
In particular it runs through our choice to use Vanguard Exchange Traded Funds (ETFs) to pursue a passive investment strategy. Hopefully it's of some use if you're pondering a first time entry into the murky world of the stock market.
Disclaimer
I'd hate for someone to contact me to say they read this, invested and lost money as a result, so please take note:
Neither of us are financial experts, and in reading this post accept that we're in no way qualified to offer financial advice. We've never taken expert advice with regards to buying shares. Instead we opted to read up on personal finance websites, read books, listen to podcasts and watch videos before starting to invest. We treated it all as an experiment, much like the rest of our lifestyle, and started off with a relatively small portfolio. Please treat this blog post as food for thought only: please do not act on anything in here without first ensuring you understand what you're investing in, and whether it's the right thing for you.
The Stock Market: Why Risk It?
Most of our current income comes from rental property in the UK. Generally we've had good tenants and the money has flowed in, almost like a salary, hitting our bank account each month. We'd built up our small number of properties over a decade or more, so have a reasonable understanding of the issues and risks involved. So, why would we bother with the stock market? Something neither of us understood well, and something we've lost money on in the past; here's why:
Rental income is generally passive (it involves no day to day effort from us), but carries responsibility, both to ourselves and to our tenants. We have to ensure we have sufficient emergency fund money to cover big bill repair costs to the houses. We also have to ensure our tenants are well chosen, and well looked after. Although we pay a management agent to look after the places, we still have an emotional overhead, which we might not want for ever. By starting to invest in the stock market in a deliberate way now, it meant we could start small and build knowledge for later life, when we might opt to sell properties and move more of our money into the stock market.
Although we already had stock market investments via personal pensions, we couldn't even start to access them for another 12 years (we were 43 at the time we 'retired'). With the majority of our income coming from rental income, almost all of our eggs would be in one asset class for the next decade. This is a risk because the properties are all within a couple of miles of each other, so could be affected by some unforeseen local downturn, the government could make changes in legislation which reduced our rental income, and so on.
When we started to build our financial education, time and again we came across personal finance bloggers who had retired early, based entirely on stock market investments. We were intrigued. As far as we knew the stock market was an impossibly complex beast. Part of our reason for stock market investing was, if I'm honest, the sensation of confronting personal fear.
Early Lessons
These are the early lessons we learned as we started to educate ourselves:
We learned that over the long-term most stock market indexes have historically risen – the FTSE 100, FTSE 250, S&P 500 and so on have generally grown in value, albeit via a wildly fluctuating path.
As well as growth, which brings capital gain in the value of shares, some shares also pay dividends. Many companies give shareholders a percentage of their profits on a periodic basis, so we could receive an appreciable income via these 'dividend' payments. The media rarely mentions dividend income, seeming to concentrate entirely on the capital fluctuations in the markets.
There are many thousands of stocks out there, so without considerable skill and effort choosing the right ones to invest in would be hard.
Every time you trade you have to pay a fee. Also the market value of shares is lower when selling than buying at any one time. As we were testing the water by trading relatively small sums, we didn't want to trade too often.
Trading too often also equals gambling, at least it would do for us with our very limited appetite for stock picking. Various pieces of advice suggested any investments in the stock markets should be over at least 5 years . This allows time for markets to recover from serious crashes, so we'd be less likely to sell at a loss.
Funds spread the risk – instead of trying to work out which companies would do well in the coming years, we discovered we could buy shares across tens or hundreds of companies by investing in funds.
We read time and again that active funds – those with a manager who traded shares frequently to try and get a higher than average return – frequently failed to achieve that goal, and the annual feels were much more expensive.
We could buy shares ourselves via our bank, which meant we didn't need to use a broker or advisor, which avoided paying fees for something we didn't want.
Shares are seen as riskier than bonds, but we were comfortable with this increased risk. Although we were close to 'retirement' and general advice was to lower risk at this point and use bonds instead of shares, our retirement was to be somewhat unconventional, so we were happy with the higher risk involved in keeping almost all of our portfolio in shares.
How we Invested
This is how we opted to invest:
We opened share dealing accounts with our bank (First Direct)
We each applied for ISAs
We decided to buy into low-cost Vanguard ETFs as explained below
We also bought shares in one individual company, which we felt was performing well
Within the ISAs we set up trades to buy the ETFs and the individual company shares
This is what worked well about this:
It was relatively easy to open the ISAs and share dealing accounts, since we were already customers
Buying the shares cost £11 per trade, and we bought in £2500 chunks, effectively a 0.44% charge for each investment
The ongoing annual feels for the ETFs were automatically deducted from the dividends we were paid
This is what didn't work so well:
The First Direct trading interface wasn't intuitive. We accidentally bought shares outside the ISA tax wrapper once, as there was very little documentation explaining how to move funds around between various trading and settlement accounts.
The ISA interface wasn't intuitive either! We accidentally over-invested in Ju's ISA one year as the interface didn't show the total cash and shares invested that year, only the value of shares.
There was no way to automatically re-invest dividends. Instead the money was paid into an 'uninvested cash' account which would incur another £11 charge if we wanted to buy more shares with it. Not a huge issue as we're still investing so we just top up this amount with cash when we invest further but not ideal if you're looking to invest once and then leave the portfolio alone to grow through compounding.
Earlier this year First Direct started to charge £42 a year for each share dealing account, which ate into our income. We looked around but found this to be standard practice in several other companies, so opted to stay with them.
Why Vanguard ETFs?
These are the reasons we bought Vanguard ETFs:
They allowed us to buy shares in hundreds of companies of various sizes, spread globally and across a range of industries. One share in the VUKE ETF, for example, is spread across all 100 of the FTSE 100 companies in the UK.
ETFs can be bought and sold easily, so if we were forced to sell (very much not an ideal situation, and we keep a cash reserve to avoid being forced to sell), we could see our money within a couple of days.
Various personal finance bloggers recommended them for those opting for a passive strategy.
They are passive, avoiding the high cost of active fund managers and their teams, so the annual fees are much lower. Our funds cost between 0.09% and 0.29% per year of the overall fund value, while active funds can cost between two and ten times as much.
The funds are very well subscribed to already, giving us confidence Vanguard were a seriously strong company.
Which ETFs Did we Buy?
We opted for a broad range of ETFs to give us a better chance of learning from the whole experiment:
VUKE – the UK FTSE 100
VMID – the UK FTSE 250
VFEM – FTSE Emerging Markets
VERX – Developed Europe excluding the UK
VUSA – the US S&P 500
VWRL – an 'All World' fund
VHYL – a 'High Yield' fund
VAPX – Asia-Pacific, Excluding Japan
There wasn't a huge amount of research done into the individual funds, if I'm honest. We checked they were each invested in a relatively large number of companies, and tried not to buy too much into any one particular geography or industry. We went for relatively large companies too, although we might buy funds in smaller ones in future (which seem to have a reputation for potentially higher returns but for being more volatile).
Results so Far
30 months isn't long enough to make any kind of definitive assessment of success or failure in the stock market. Any paper gains we've made so far could we wiped out tomorrow. So far though, these are the results of our experiment:
Our overall portfolio has increased in value by of 20.35% over what we paid for the shares
Taking the ETFs alone, they increased in value by 29.95%
The shares we bought in a single company fell by 33%, explaining why the overall portfolio increase is less than the ETFs and confirming our feeling we should stick to funds
In 2015, the portfolio paid out 2.2% dividends, as a percentage of the initial purchase price of the shares (after all costs)
Overall we're comfortable with the results of the experiment so far, and are continuing to slowly invest more into the markets. We'll likely invest in iShares ETFs next, as although we're comfortable Vanguard isn't going to fail any time soon, we see no harm in spreading risk across fund providers.
More Advanced Lessons
These are the lessons we've learned as we've gone along:
A crash in Asian markets saw us buying shares in them the following day, again via Vanguard ETFs. We didn't try to time it for when they hit rock bottom, instead we bought when we could. The index recovered after a few months and our shares made a significant amount of money.
This goes against the idea what you cannot time the market, but it seems to work: the markets are not rational and crashes seem to force them much lower than they should go in reality. We're tempted to wait for a crash before investing more, but this seems to be a folly.
The portfolio value was lower than we bought it for over a period of several months. In fact, the value shifts up and down every few minutes (we have a Google Sheet which automatically calculates the fund values). We've found ourselves to be comfortable with these short and medium term fluctuations.
As a general rule of thumb, studies have shown that over a long time period a 'safe withdrawal rate' (SWR) of 4% per year of the fund value gives a high probability a retirement portfolio wouldn't be depleted before death. In other words, if you needed £20,000 a year to live on, you'd need around 20,000 x 25 = £500,000 invested. As you can see above, we've seen just over 2% returns via dividends, so if we planned to live off the shares, we'd have to sell 2% of them per year to make up the full 4%.
And Finally…
In summary we're happy we've initiated our stock market experiment. Our investment is performing well, but more importantly we're building our knowledge and experience of using a shares portfolio for passive income. The approach of self-investing rather than using a broker, financial advisor or fund manager seems also to be working, as it is forcing us to develop a deeper understanding of what we're doing with our money. The passive approach is also working well for us, and all we actively do is track the dividends issued to us on a spreadsheet.
Cheers, Jay