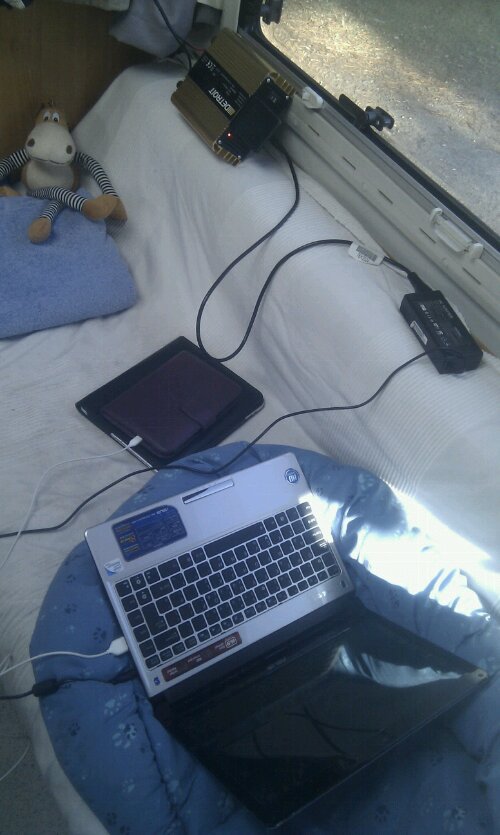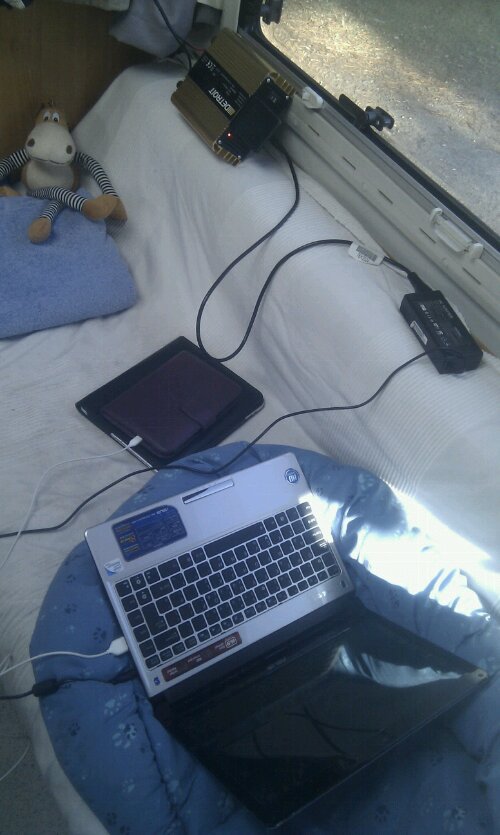 By stopping on Aires we don't have electric hook up for Dave. So part of the daily routine is charging all our gadgets and gizmos.
J fitted a solar panel to the top of Dave and this magically charges our leisure battery (separate from the main engine battery so we know Dave'll start in the morning) – JT will be able to answer any questions you have about this part!
The leisure battery spits out 12 volt power and all our stuff needs more than that, so we use the inverter that Ce & Jamie bought us a while back. This again magically turns the electric into something we can plug in to.
We've found that by plugging in the laptop we can charge that plus several other items via it's usb ports – such as the iphone, iPad, htc phone & kindle. Who said science was tricky?
Ju x