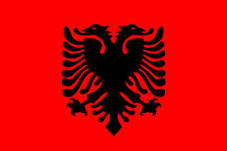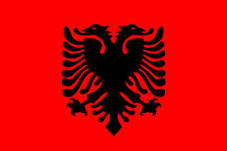 Hi all!
The Greece map is out, taking up all of Dave's table and then some as it seems to have a fair chuck of Albania, Macedonia, Bulgaria and Turkey on it. We've got a rough planned route as far as Athens and for a few days after that, but the big question is whether we should head north into the unknown nether regions of Europe also known as Albania. Greece is so beautiful, it is tempting to stay here and meander for weeks on end, but perhaps we should take the opportunity to go and see one of the most (until relatively recently) isolated countries in Europe?
What do you think? Our UK insurer (utters curses) won't cover us so we'll have to get insurance at the border. We'll have to check whether our health insurance covers us there too…
There's a poll below and on the sidebar, but if you've been to Albania, or otherwise have any thoughts, please feel free to pop 'em in the comments section below, or email 'em to us!
Cheers, Jay and Ju (Charlie has no say in this, he's just along for the ride!)