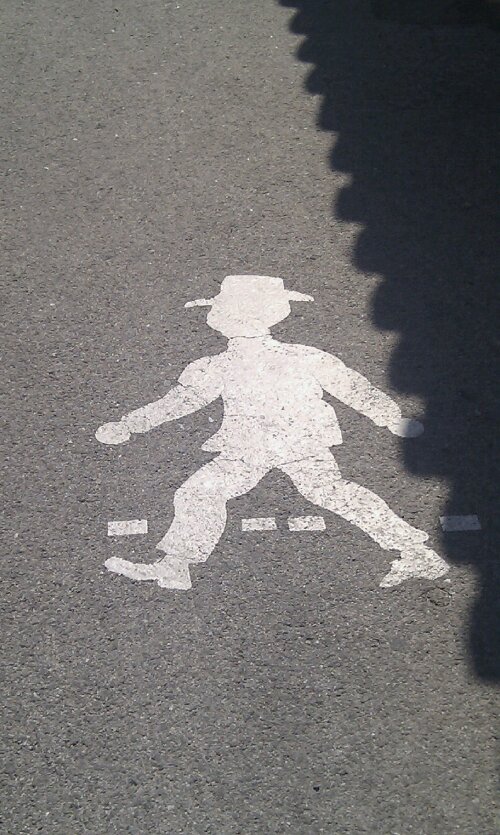 We're here: N41.78015 E3.02290.
The weather is : lovely and sunny
We went for a walk around Sant Feliu de Guixols last night before dinner and found a fantastic chocolate shop. With easter just around the corner you'd expect it to the crammed full of easter eggs, and all the supermarkets too. But there's a distinct lack of them here. Also, here they call it Holy Week, so perhaps the consumerism hasn't won out just yet? With no egg to be had, I picked my favourite alternative chocolate creation – although I'd dread to think how much it costs!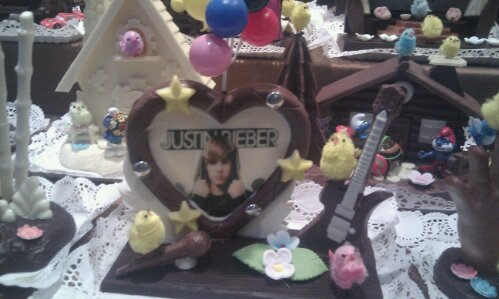 We slept like logs last night, big city Barcelona took it out of us. So when the alarm went off at 8.30 this morning, no one stirred. We eventually woke around 9.45 and when we removed the thermal lining from the skylight, the sun blazed in – perhaps we'd better steer clear of using it as it certainly makes Dave's inside dark even in the brightest light. As the Aire we're at has new service facilities in it we can empty our waste tanks and fill up on fresh, so the water heater went on and we both took very long, very hot showers.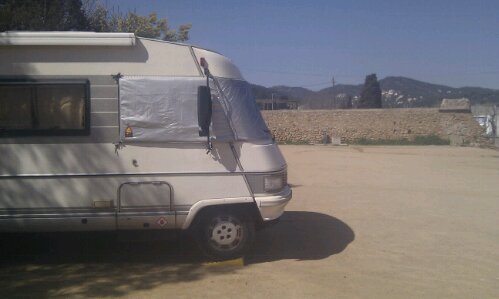 Feeling slightly more human after scrambled egg and bacon lardons for, well brunch I guess, we set off just after noon for a walk. We'd only got to the main road when I spotted a couple of Dutch motorhomes parked up in the residential car park that we'd thought about parking in yesterday. I wandered over and told them about the aire, as it's not signposted anywhere in the town. We chatted for a little while and said hello to their dogs. We don't know what breed they are but the 7 month old one weighs 50kg, and the 6 year old one 70kg. It's like having two more people on board. The dogs live in the garage under a bed at the back of the van and looked like big cuddly toys, but had a good bark on them so we kept our distance as Charlie looked snack size to them.
At the tourist office J picked up a map and we had confirmation that Charlie wasn't allowed on any of the beaches around here as they had blue flag status. Charlie wasn't very impressed with this news and still tried his best to sneak some sand between his paws at every opportunity. So, we took him for a walk around the harbour instead and did a little video for you of the town (sorry about the sound, didn't realise it was so windy til we watched it).
It's a really great place, but I think they are trying to get people to dress up a bit too much on the footpaths!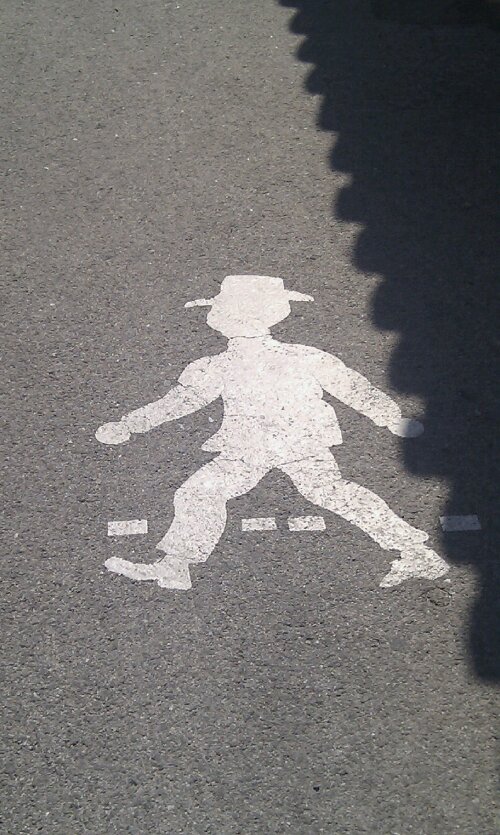 On the way back to Dave J wasn't impressed with the high cost of the ice creams in the cafes (every penny's a prisoner!), but I really fancied an ice cream – solution, the Spanish version of Iceland where I got a box of 6 mini magnum for less than the price of one in a cafe. Of course as they were only mini ones, J had three and I had two, so what happened to the last one?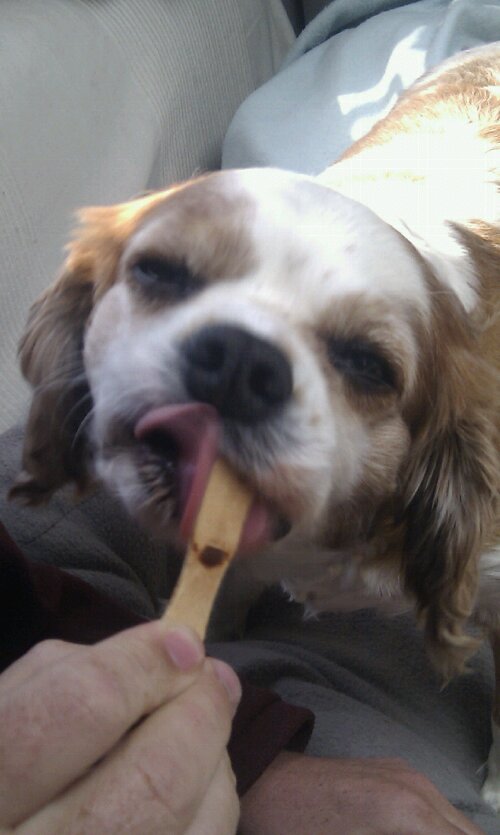 This afternoon Charlie slept in Dave while J and I headed for the beach. J snorkled around the rocks and I finally finished book five in the Dexter series. Loved reading them, they were just like the tv series.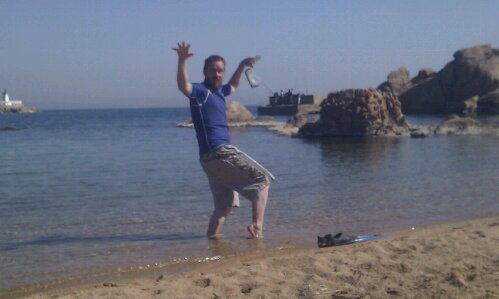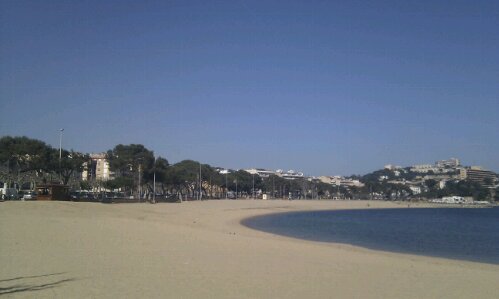 In 25c weather, I rustled us up some hot chocolate with Baileys and squirty cream to help thaw out J, even the Med isn't that warm at the end of March, so we might have to invest in a wetsuit if we continue by the sea. Which reminds me, be sure to vote and give us your thoughts on where we should go next, as leaving Spain brings us to a bit of a crossroads – Artic or Med?
As it's Friday night, we're right next to the town and are stopping for free in this great aire, we're off out to put some money into the local economy with a nice meal and drinks. It's so good here, we might stop another day – why not? We're not in a hurry and don't need to be anywhere until Dave's mot in November!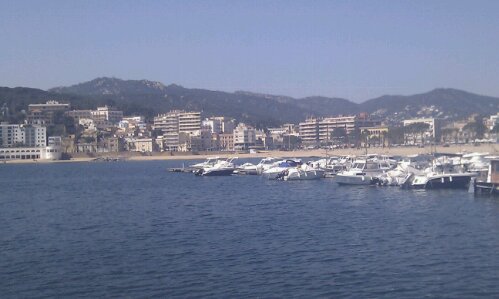 Have a great weekend folks and if you're in Nottingham don't forget to grab a copy of the Evening Post on Saturday – it's got an article on our guide to Motorhoming in Morocco.
Ju x