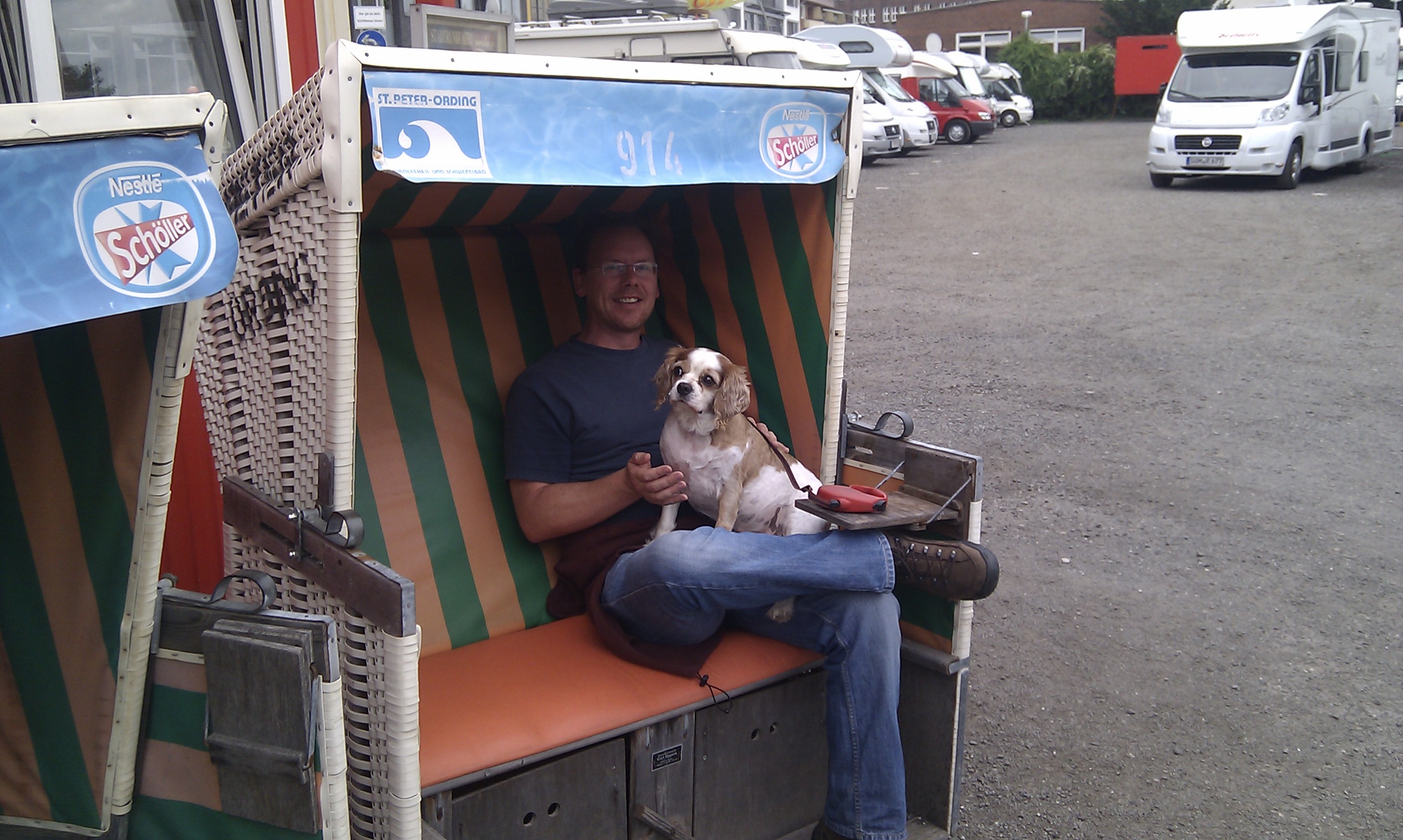 Dave the motorhome is fenced in with around 60 others in Wohnmobilhafen (motorhome harbour) in Hamburg, Germany (N53.54284 E10.02709).
Last night we ate the most amazing spare ribs. All you can eat for €10, but pathetically we could only manage one plateful each, I even had to send some of mine in Jay's direction and create a doggy bag for Charlie – they were sooooo tasty. Jay's ex-colleague Friedhelm picked a fab restaurant in the outskirts of Hannover (ideal for us as we couldn't get into the city due to the emissions restrictions – Umweltzone!). There we met up with Friedhelm, Harald and Roger all of who used to work at the same place as us, albeit in different parts of it. We had great company to accompany the great food and chatted away for quite a while. I was really pleased to see Roger again as he moved over to Germany a couple of years back from the UK, so he has all the ex-pat insider knowledge of the place, as well as vast knowledge gleaned from driving all over Europe. Our top tip for the night was to fill up with fuel on a Sunday, Monday or Tuesday evening when it's cheapest!! When it came time for the bill the waitress went round the table asking what each of us had and split it up for us so we could all pay separately – I glanced over at Roger and smiled, that would never happen in the UK!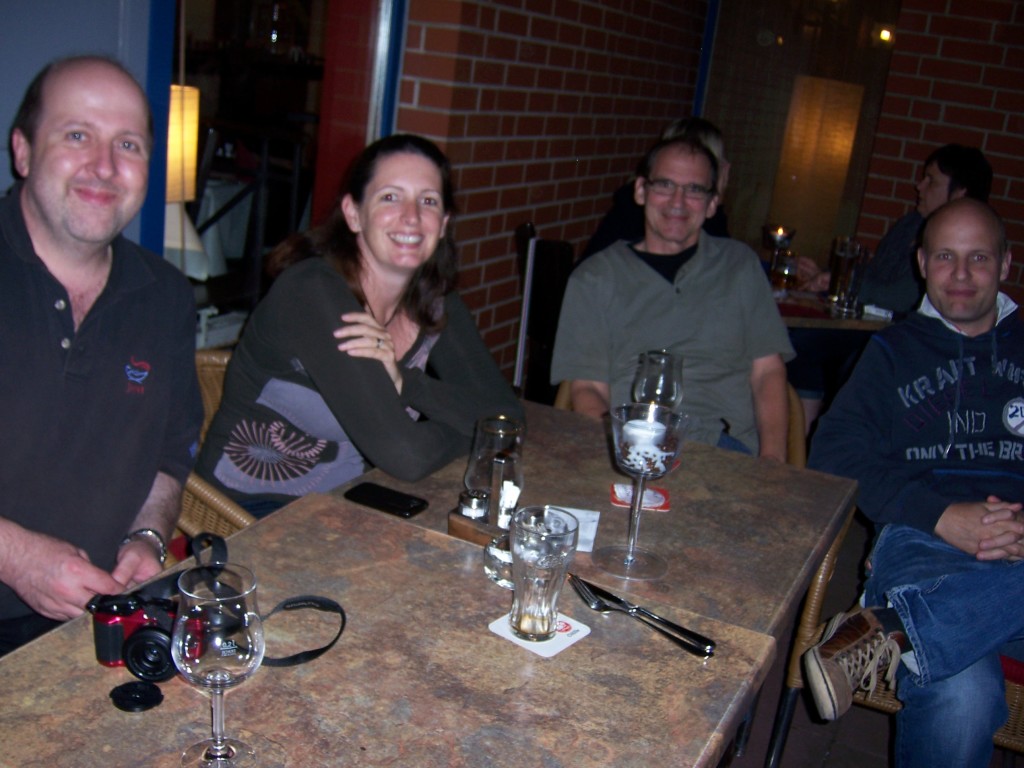 We drove back to our overnight spot by the lake and I promptly fell aslep, Jay on the other hand had two litres of cola running through his veins and was convinced that the 'Neds' we'd earlier heard screeching around the car park would be back – fortunately they weren't.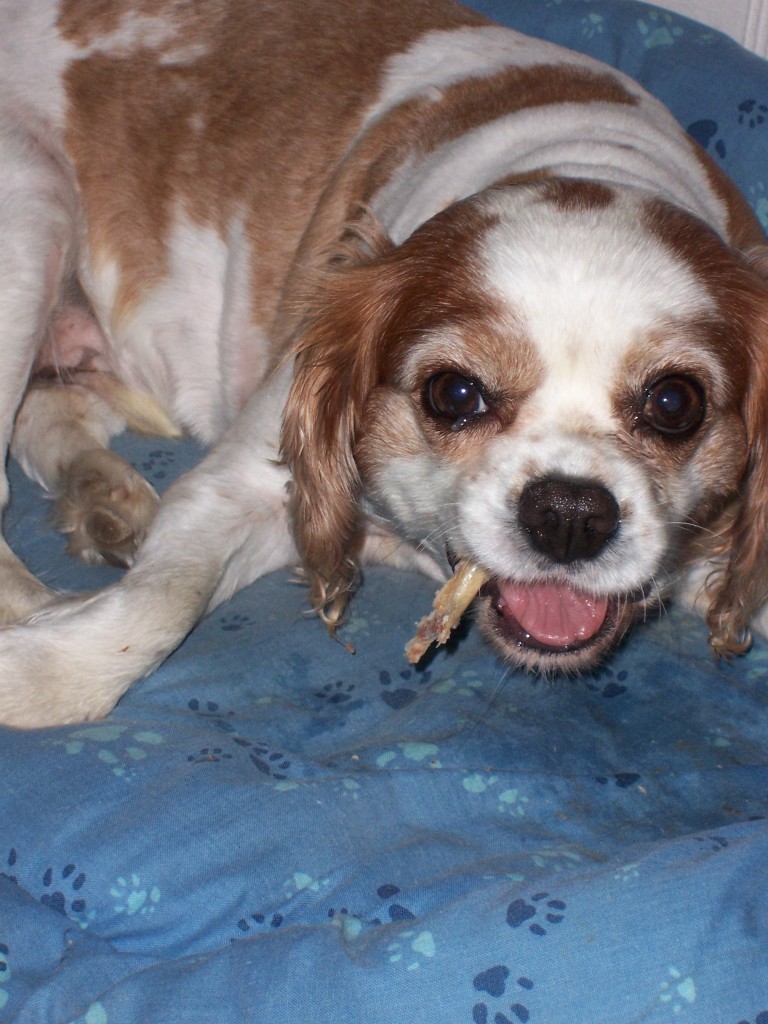 Suspecting we weren't in the best place to stay (as no one else was there) we decided to hit the t'interweb and find out from Hannover tourist information where to park. The only dedicated motorhome parking outside the Umweltzone was at the Messe – but reading the website it had good transport links, so off we went. By the time we'd reached the Messe we had literally driven all the way around Hannover, like a lion stalking it's prey. We followed the motorhome parking signs to the gate.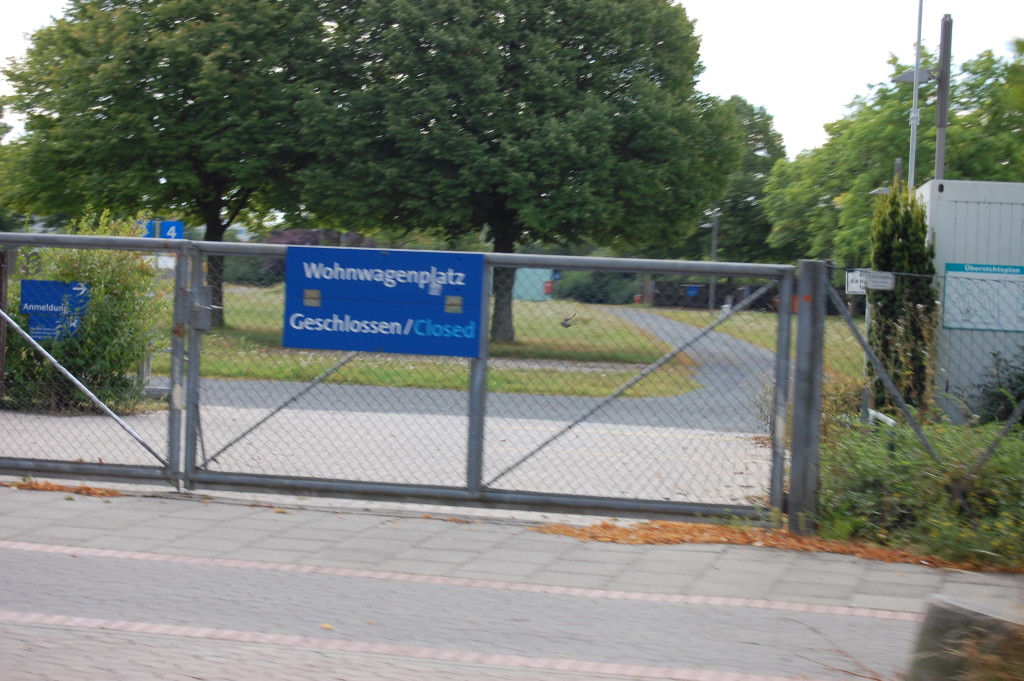 Needless to say neither of us was impressed. The parking all around us was limited to an hour, we'd tried everywhere we could think of to park and really didn't want to go back to the lake to have doughnuts done around Dave – so that was it. So long Hannover.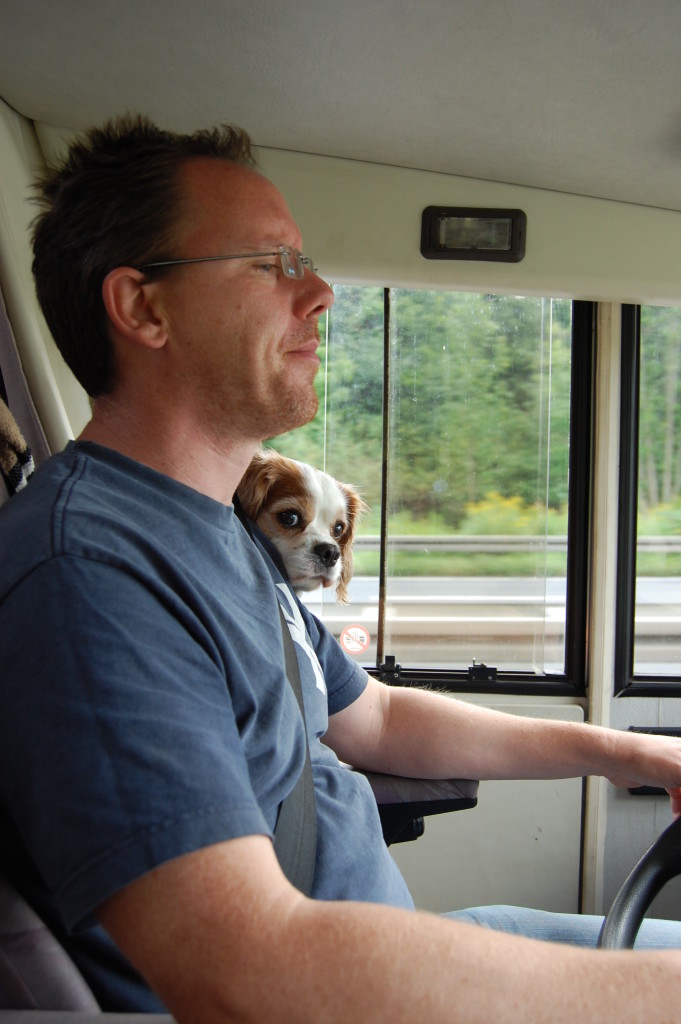 It was short and sweet, we had a good catch up, but we have no way of being able to tell you what the city was like. We'd heard the zoo was fab and Charlie would be allowed in, but once again it's inside the Umweltzone, so it's a no go for us. Ok, Ok I know it's good for the planet, reducing emissions etc, but as Roger beautifully pointed out over dinner last night, these environment saving measures are all great, but then they go as fast as they can on the autobahn burning up extra fuel!
With no supermarket in sight we set off up the motorway to Hamburg, no Umweltzone and a Miniatur Wunderland that everyone spoke highly of last night. A few miles out we hit a huge queue of traffic, at the end of it roadworks making the smooth motorway even smoother.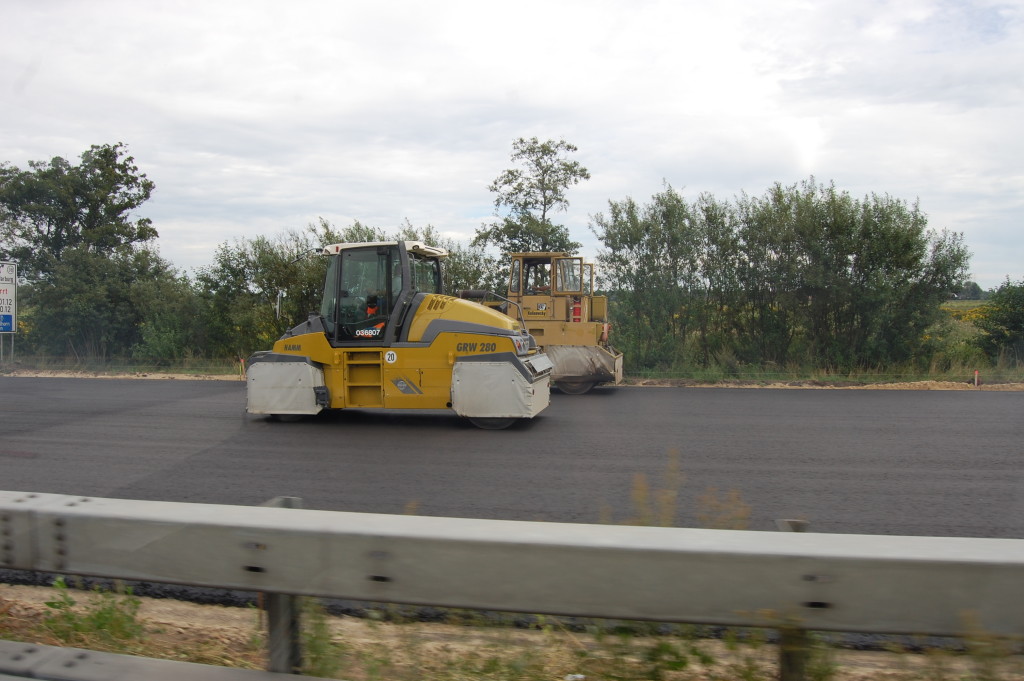 We arrived at our destination, a piece of land under an elevated s-bahn track, surrounded by busy roads, but within walking distance of the town. A perfect Stellplatz. It has power, and a building made of a fenced in scrap of land and several cargo containers which house an office, where the stellplatz owner offers all sorts of touring hints and tips (and speaks good English), and ladies and gents showers and loos. The loos are both the same, except the ladies uses the urinals as flower pots.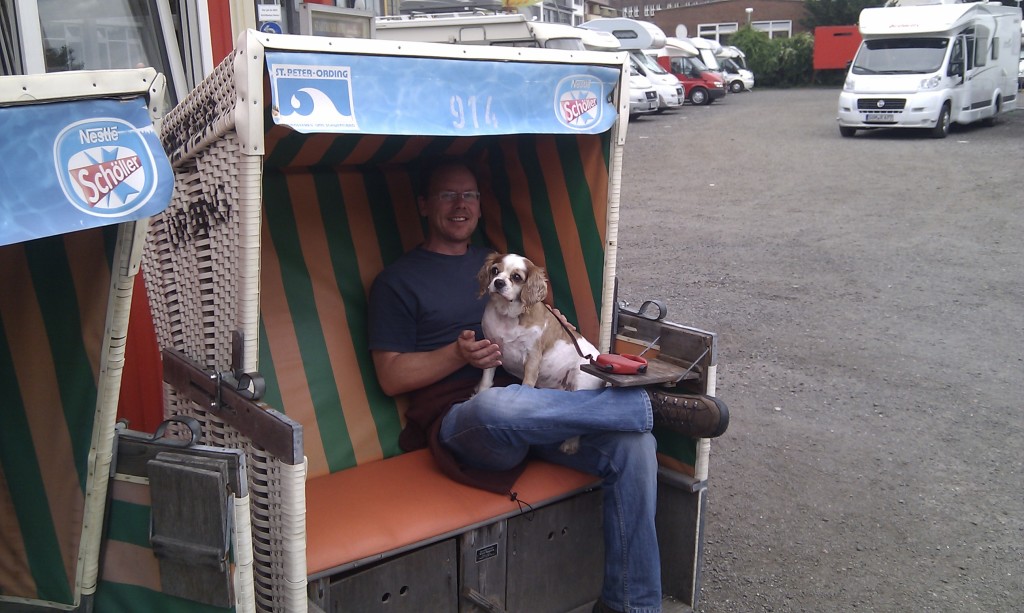 After a bite to eat and a relax we set off on foot to walk into town. The plan being to tire Charlie out today so we can head to the wunderland tomorrow on our own – otherwise he'll think he's become a giant. We walked up to the Auβenalster lake then down to the Rathaus. Here it started to rain so we nipped into the Apple store which was full of people surfing the internet for free – must remember that in future! We walked back via the building that our guidebook told us looks like a ship (it doesn't) and then back to Dave. I was shattered and Charlie was instantly snoring.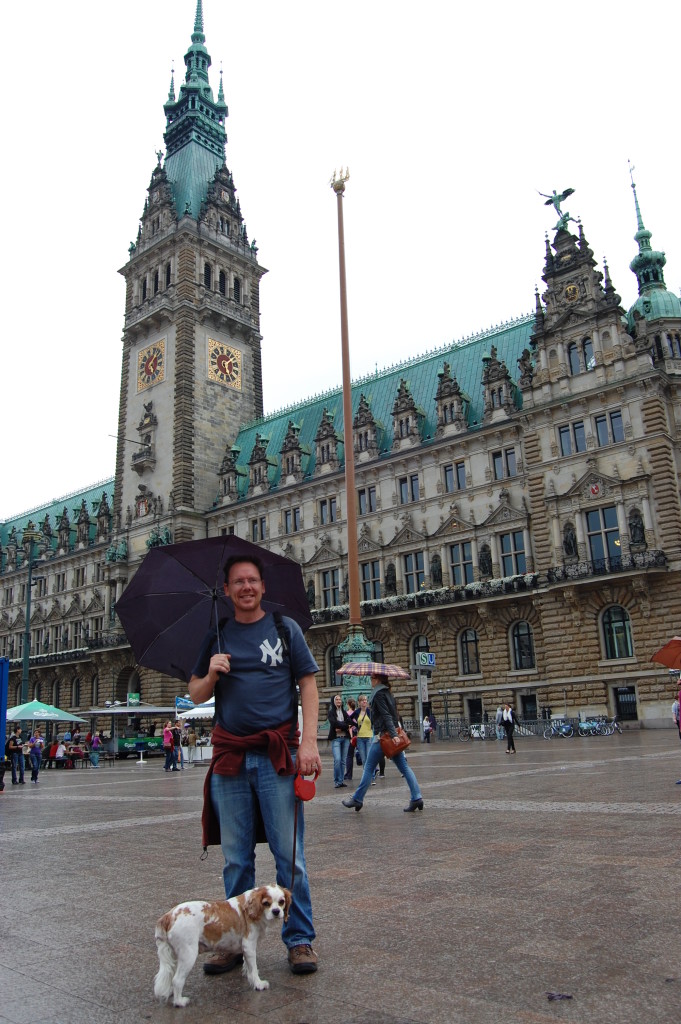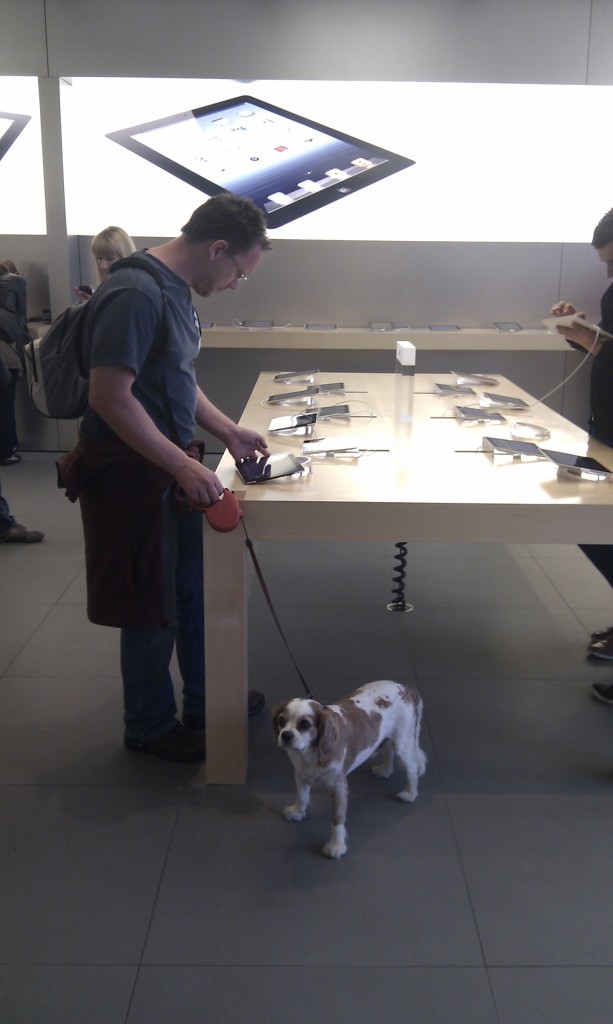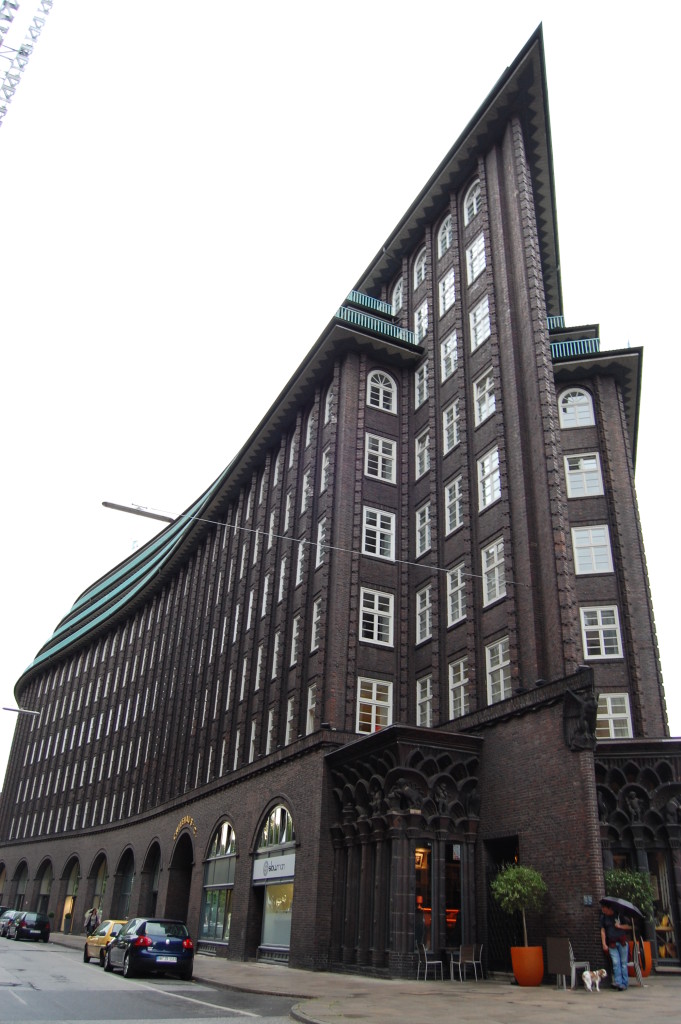 A Skype with Jay's parents was followed by a lovely tea cooked by Jay. We haven't been to a supermarket in well over a week now so it's amazing that a) we can still conjure up some meals, and b) our cupboards still aren't empty! A knock on Dave's door from the other Brits in town, Geoff and Maggie brings and invite of a glass of vino, or two. So we're off round there to find out all about their travels, they've been on the road since May and visited loads of places we have yet to see.
Ju x