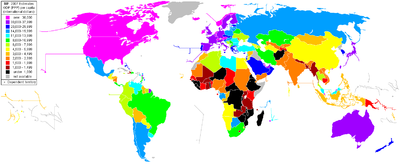 Dave the motorhome's intermittently wet, then dry, then wet, then dry again. The sun's out, then it's raining, then it's cooking again, then lightening appears on the horizon. Just like an August day in Blighty. We're stationary, on our little hard-standing at Agios Ioannis beach near Nikitas (N40.19160 E23.68982).
It seems this spot might just be the best one around here. This area of Greece is made up of three claw-like peninsulas, and we're on the one in the middle. The one to the west seems to be entirely ignored by motorhomes, the playground of the Thessaloniki masses I guess. The one to the east is, incredibly, off-limits to women and has been for a thousand years. Female animals aren't even allowed, except cats as they kill rodents. It's owned by the church, men can get in with a permit. It seems incredible the relentless law-machine of the EU allows it to persist, but for the time being it's where all the monks are hiding out from the modern world.
Life's slowed to a crawl, a slow crawl at that. Last night we ate with Connie and Marc, a Brazilian-American couple who have been everywhere. Having lived in India, Africa and the Middle East, and currently residing on Madeira for 6 months of the year, they massively out-rank us newbies on the Traveller Status Index (TSI), and are fascinating to chat with. I just made up the TSI, but it reflects reality on the road where folks don't make initial judgements of new acquaintances by asking what jobs they have, but by asking where they've been, how long they're travelling, and where they're going. The job question does come up, later on, and is usually in the context of trying to work out how hard it's going to be for someone to pick up work again after they've done roaming, or how on Earth they managed to get enough cash to roam in the first place.
Anyway, these guys relayed stories of the group of Ethiopian kids they support by sourcing funds to enable them to eat at school. It's a way of them maintaining a link with a country they lived in and loved, and of course of helping out people in real poverty. One of the kids lives on the street, but thanks to them has the possibility to both go to school and to get fed during the day. They've also used Help Exchange (helpx.net) to find themselves work in return for accommodation and food, by doing repair work on a house in Bulgaria. This is a new one on me, and I'd never have imagined there'd be so much work available for volunteers all over Europe, never mind the rest of the world. England's got one of the highest number of job listings in Europe, 432 different jobs. There are loads going in Eastern Europe too, but it's not going to fit in with our plans this time around as we're going to be moving too quickly – they generally want folks to stay for a couple of weeks. One for the future.
Connie's gregarious to say the least. Everyone here seems to know her, and new folks are arriving all the time. Although it's a long old beach, all the motorhomes are clustered together at one end (safety in numbers?) and we've grown to about 18 vans today, Italians, Germans, French, Dutch, the usual suspects. She's built up a friendship with a local Greek, who brings her and Marc different food just about every day. She's long since run out of things to give back in return, but he keeps on handing grub over. Last night we ate from a huge jar of his sugar-soaked figs, each with a clove pushed inside, delicious if tooth-destroying. Today she headed off in their van to pick up supplies, bringing me back a tube of skin treatment (I've psoriasis on one leg and arm – it causes me no trouble but it's not pretty) which she has found works well for her, refusing to take any payment. Tonight she's arranged for a grill with us and the Dutch guys parked next to them, thank a god everyone speaks English!
We've done more reading about Bulgaria, including grabbing all the relevant posts from expert bloggers europebycamper.com, theworldisourlobster.com and wherevertheroadgoes.com. I'm in two minds about just how excited I am heading there (alright, I'm not excited). Hundreds of years under the Ottomans and then a blast of Communism seems to scrub away a great deal of everything of interest, from what little experience we've had of the Balkans, so my expectations are low. One things seem certain: it should be inexpensive, everyone says it is (for us, not for the locals who earn next to nothing). The Personal Power Parity index agrees – have a look at this image, pick your country and check the colour. Then look at the country you plan to travel to. If it's below yours on the key to the left then it'll feel cheaper than home. If it's above, more expensive. Bulgaria ranks about the same as Libya, at least in 2007 it did.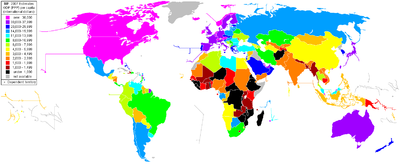 Last bit of news, Greece is apparently in strike over the closure of the state news agency, including air traffic control. Shame we don't have a TV as the word is some of the laid-off agency staff are continuing to transmit rogue broadcasts – I wonder what they're saying? We've noticed nothing, unsurprisingly, as we're just chilling out on a beach!
Last, last bit of news, Charlie's got a new job to earn a gravy bone or two, saving lives and looking funky:
Cheers! Jay