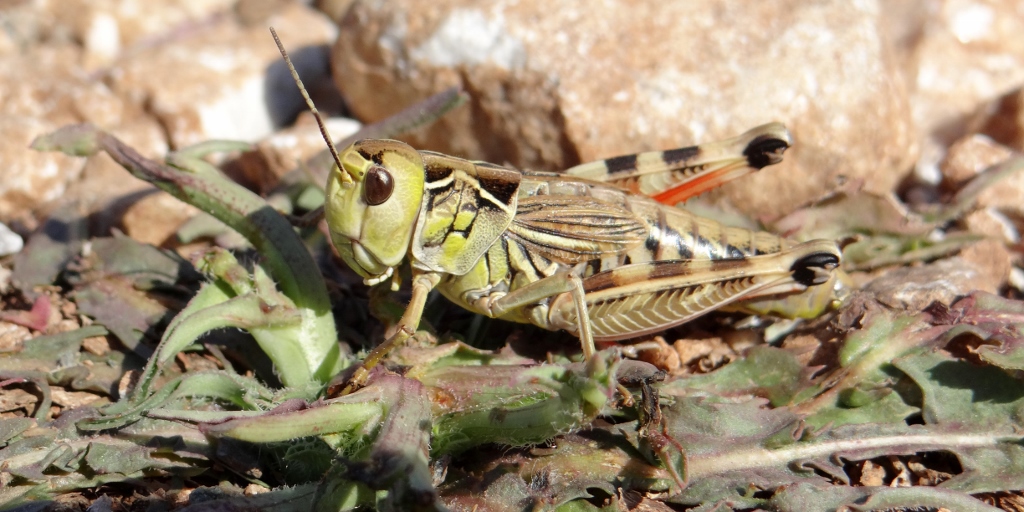 Dave the motorhome is enjoying another day by at the beach, having decided to stay put next to the Diros Caves and have a rest today.
Last night as the sun was getting low in the sky we set off for a walk up one of the hills surrounding the bay. A few metres along the rocky, thistle covered path we realised it wasn't one to be approached at dusk in sandals, so headed back to Dave with a plan to tackle the path in the morning.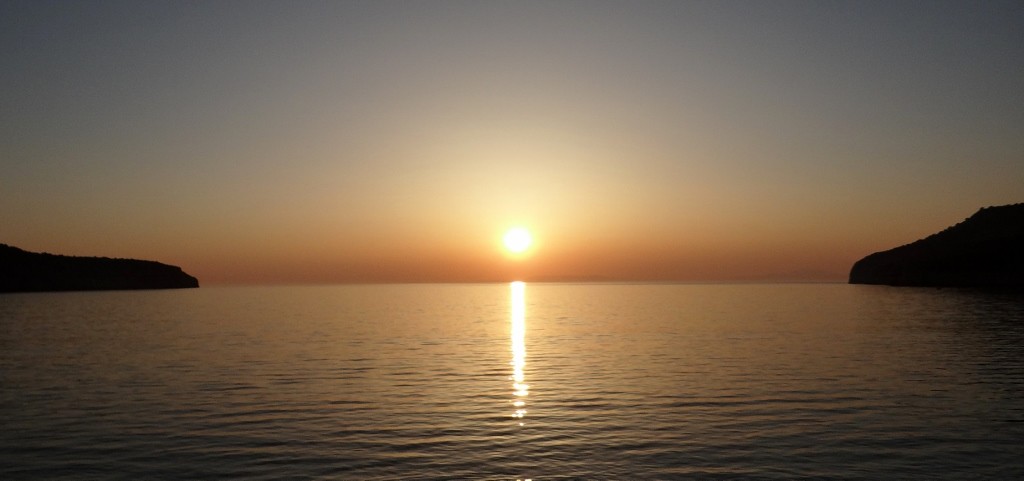 Over a huge bottle of local red which is surprisingly smooth we checked the weather report which basically said it's going to be hot – until at least the 10th of May!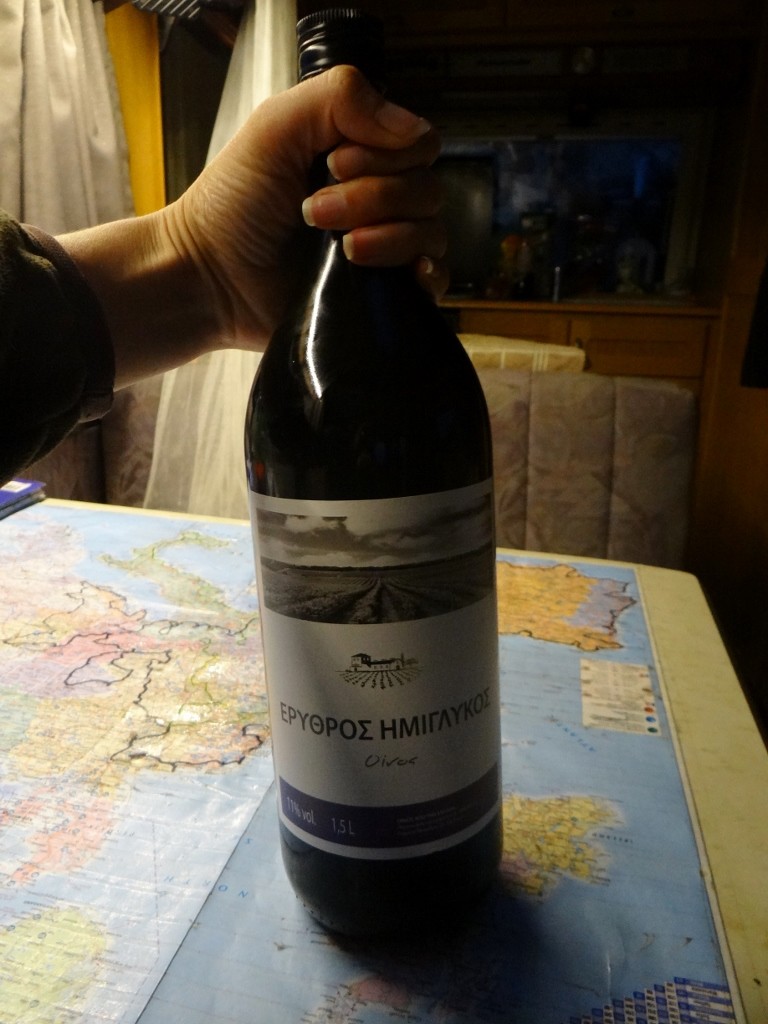 Here's the rest of our day in pictures.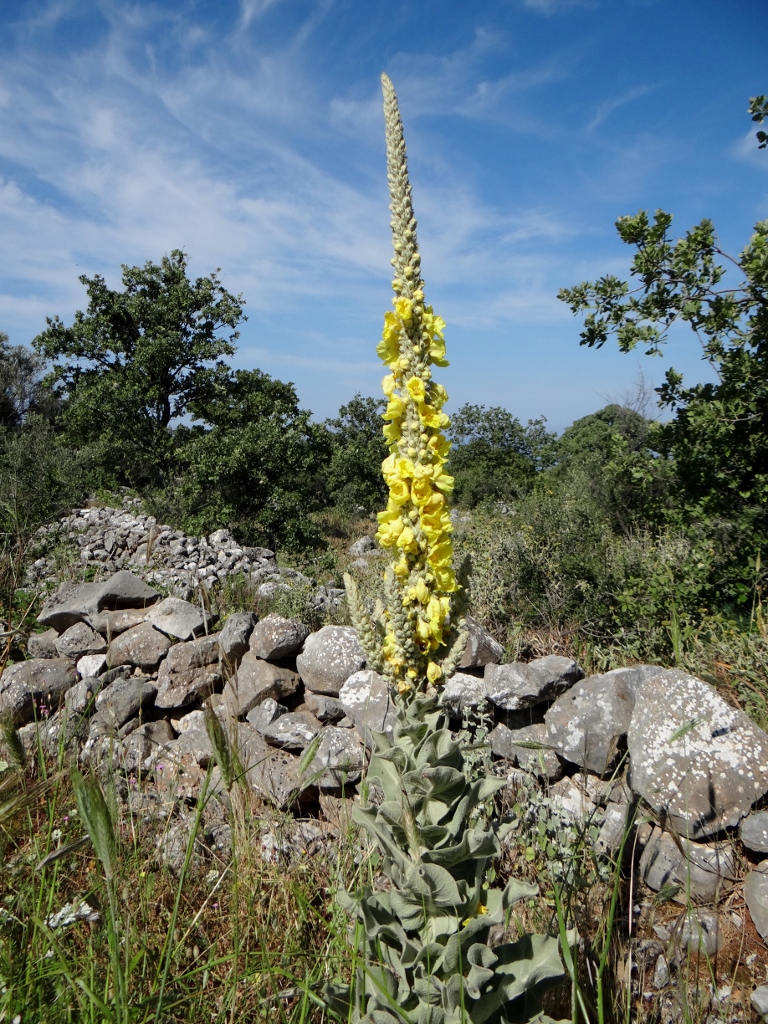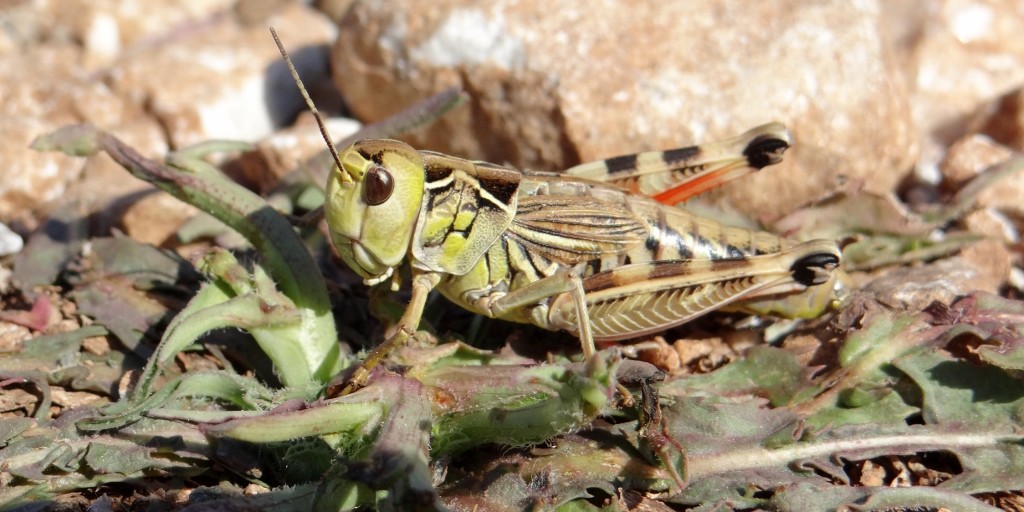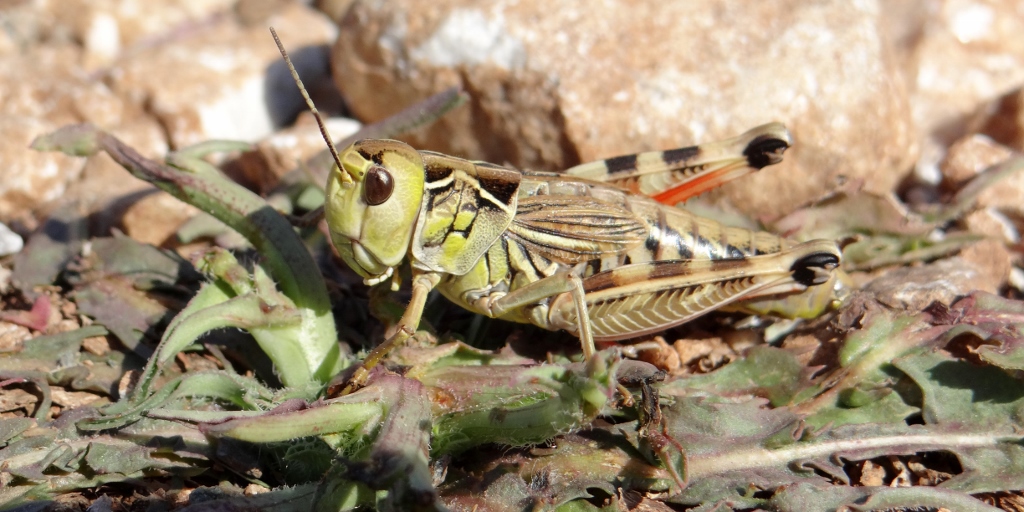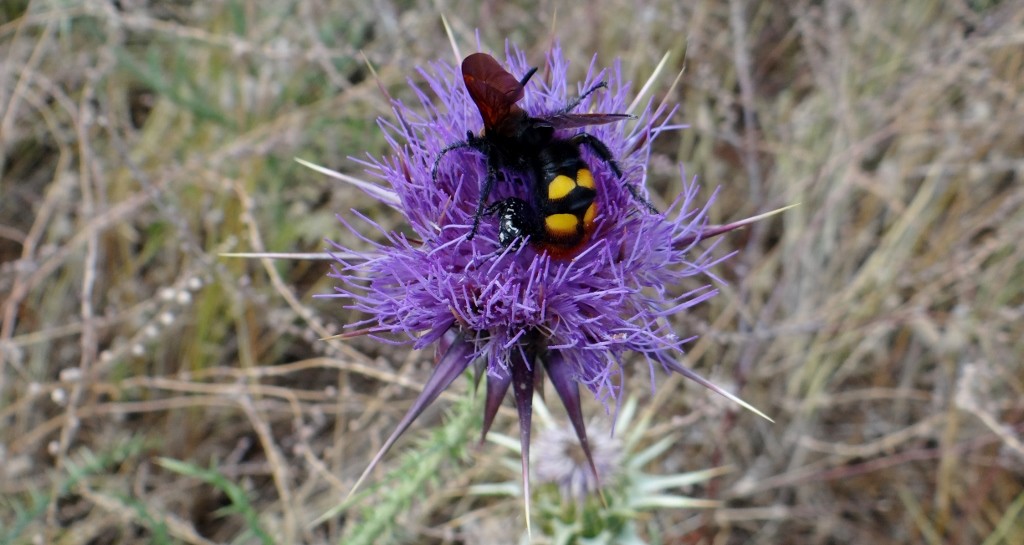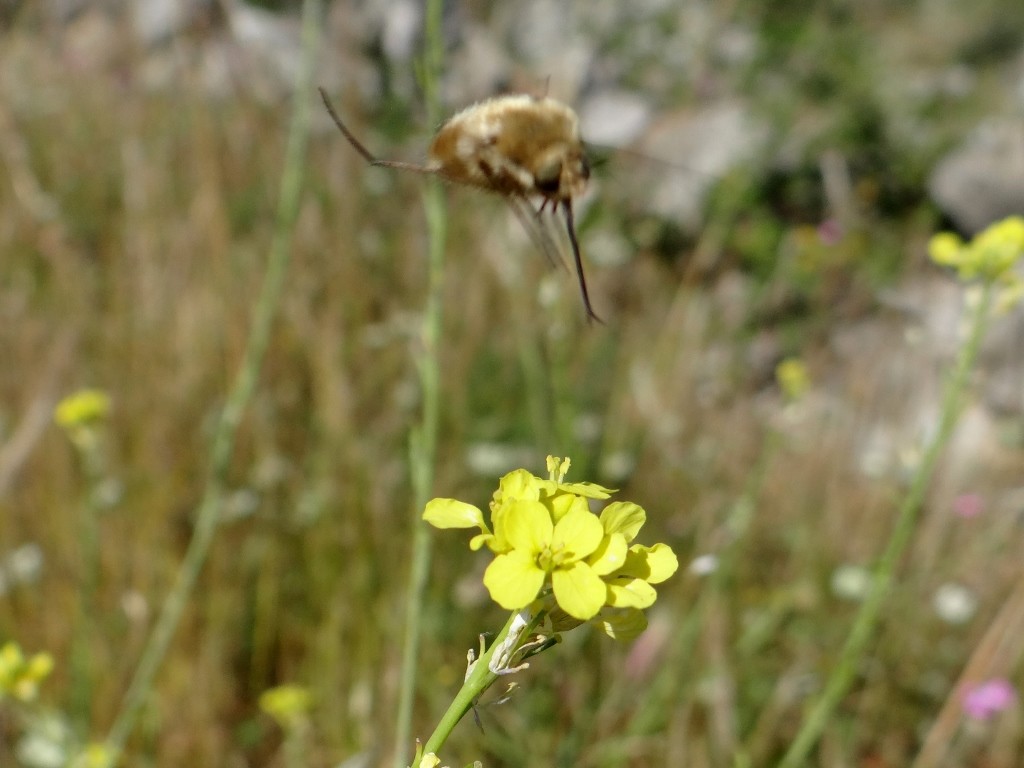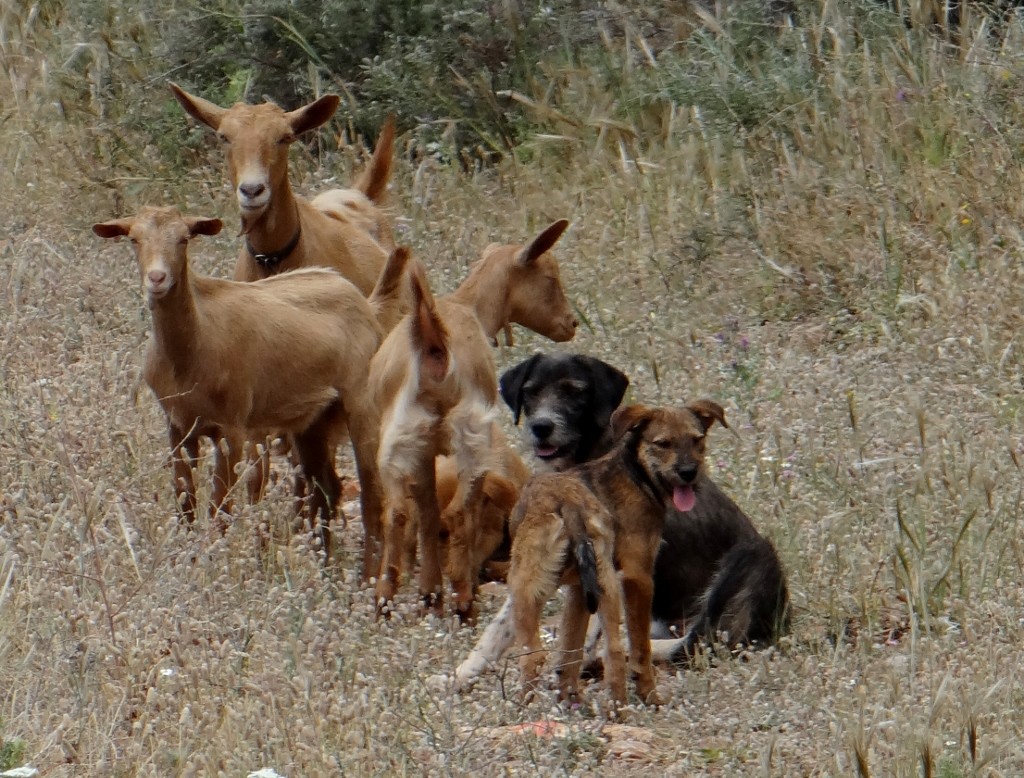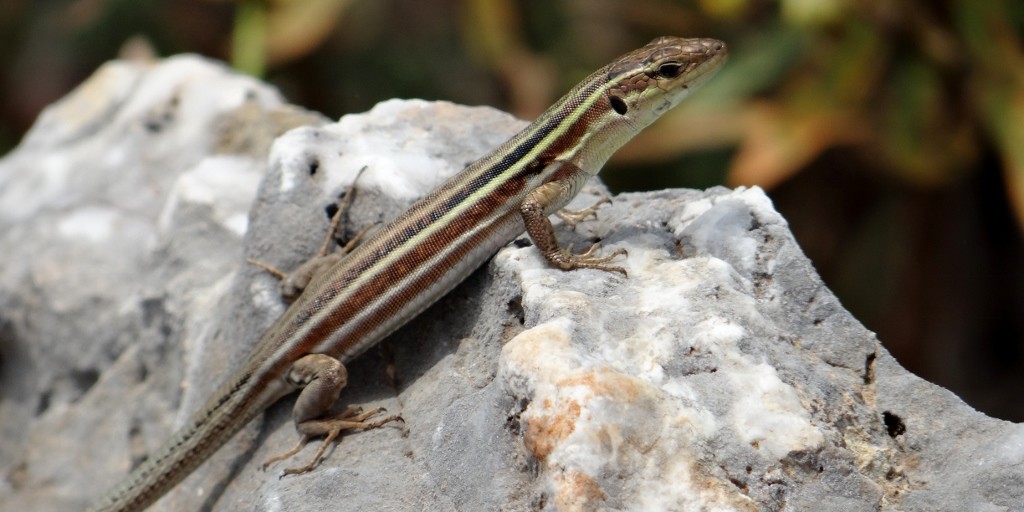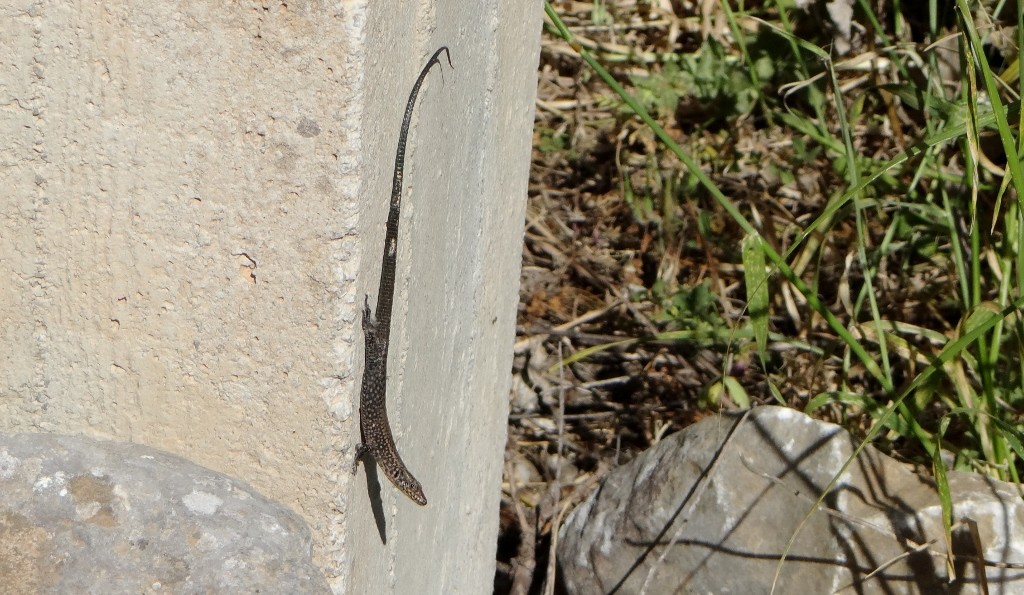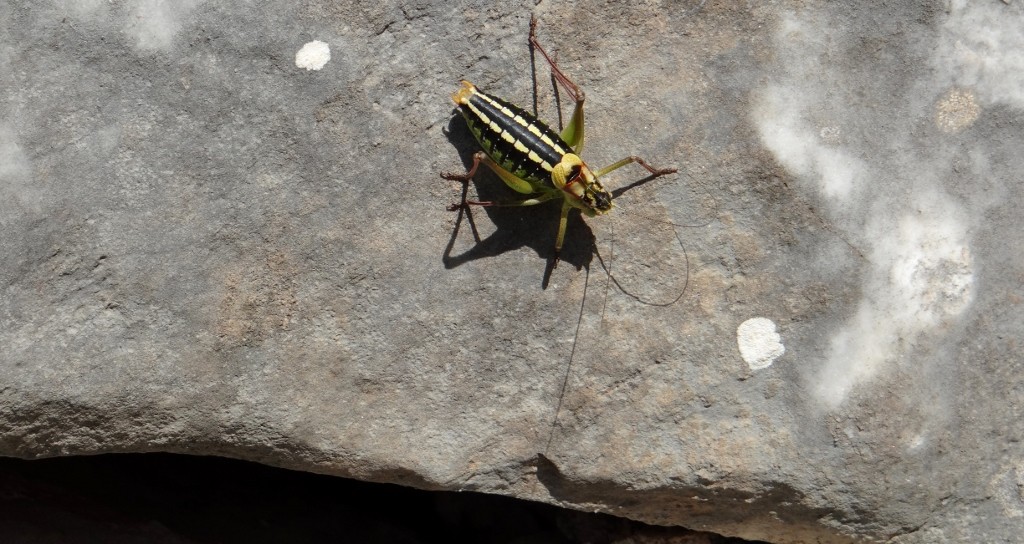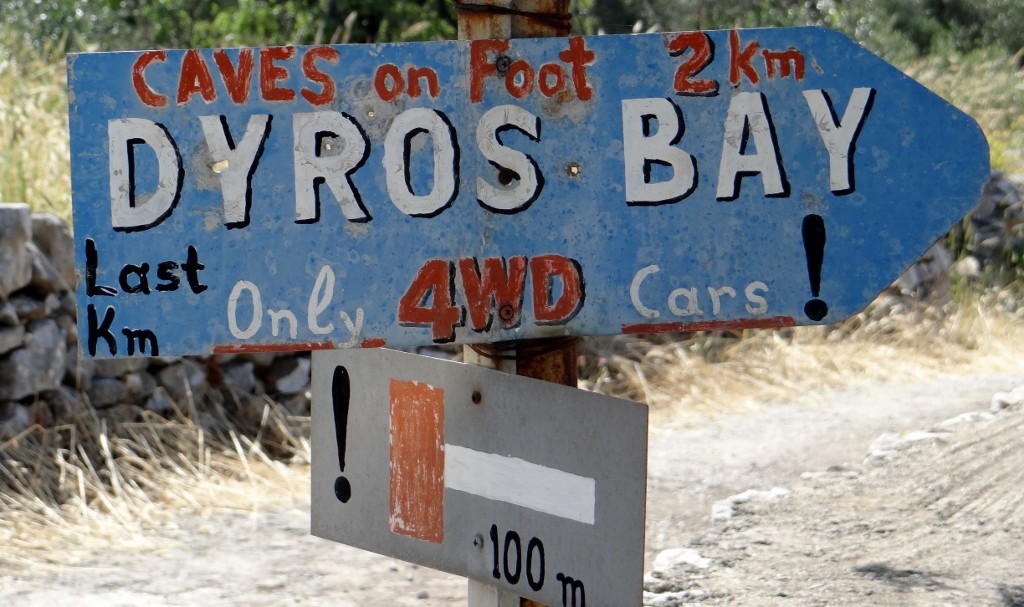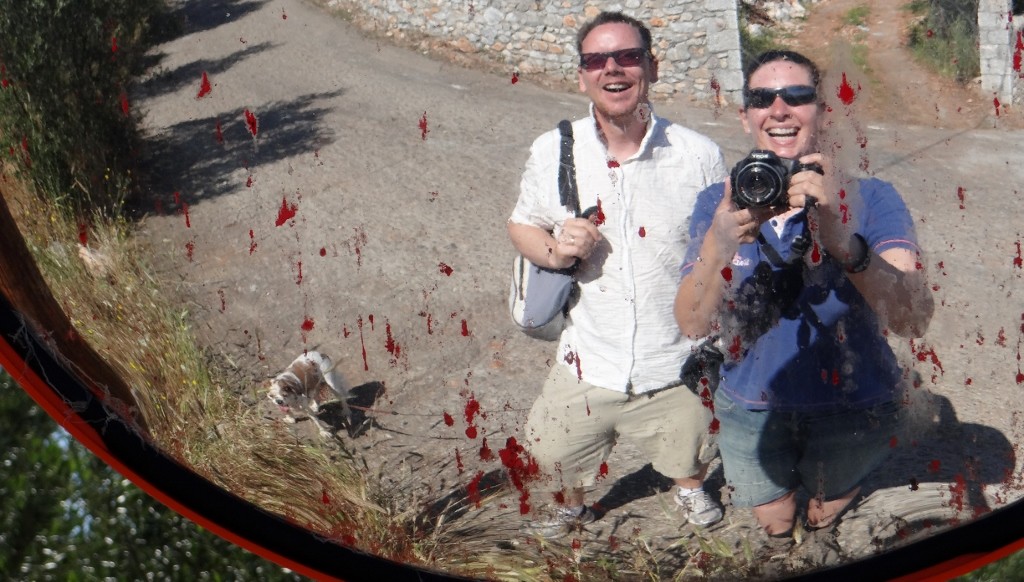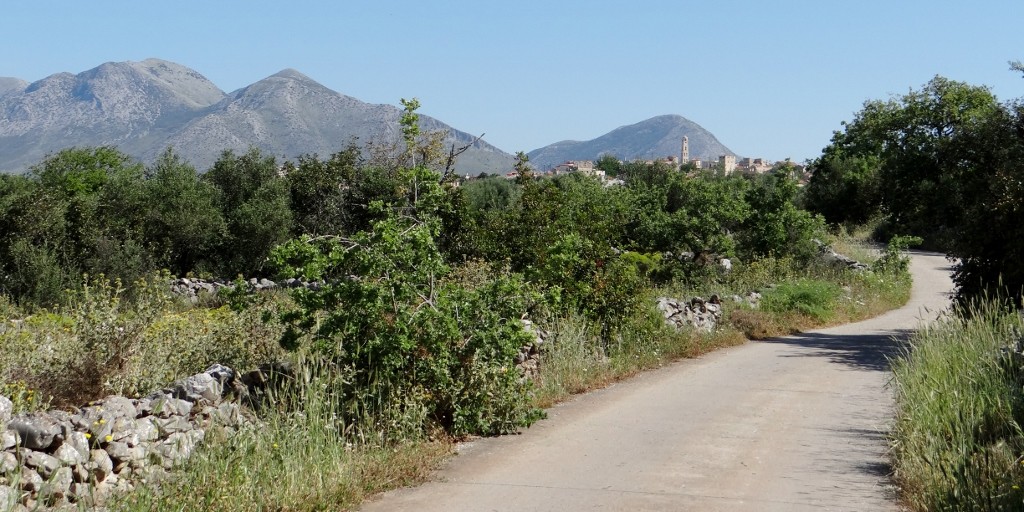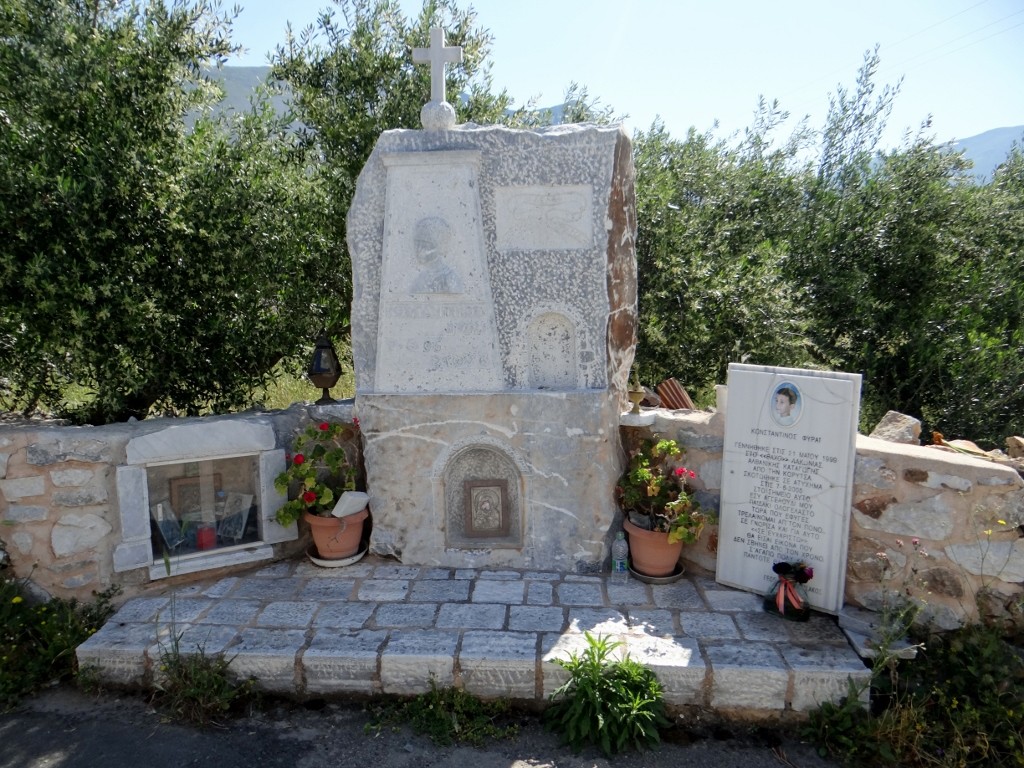 Listen in to the conversations in the cafe in Areopolis where we sat and had a nice cool drink in the shade.
Audio clip: Adobe Flash Player (version 9 or above) is required to play this audio clip. Download the latest version here. You also need to have JavaScript enabled in your browser.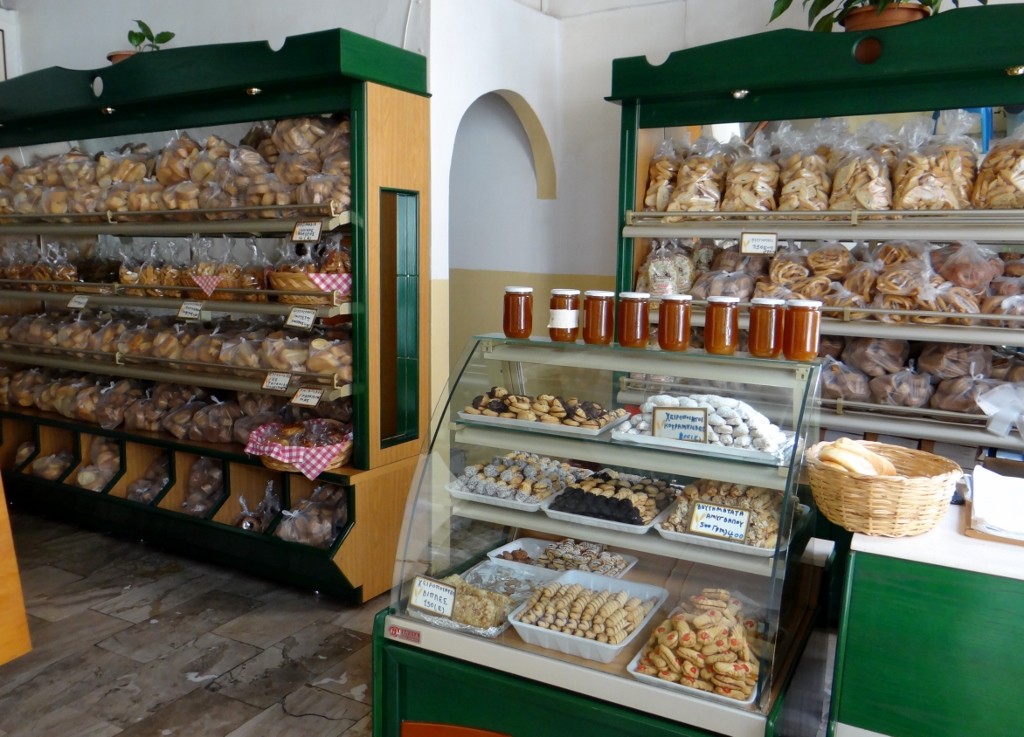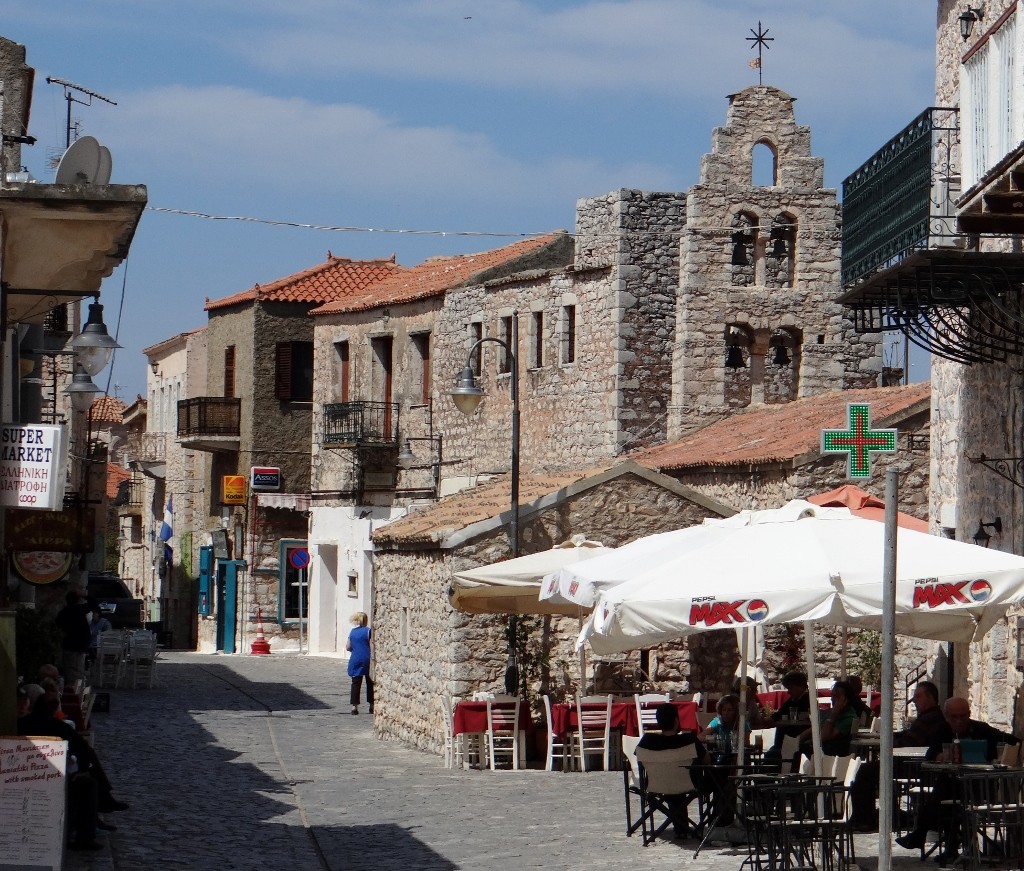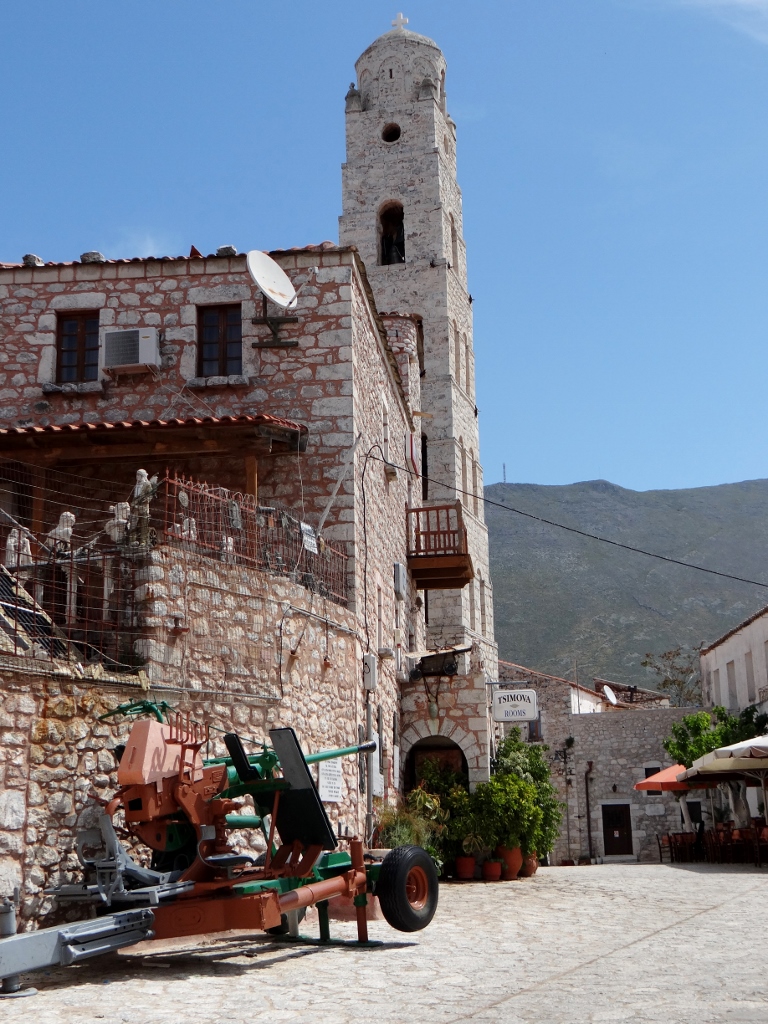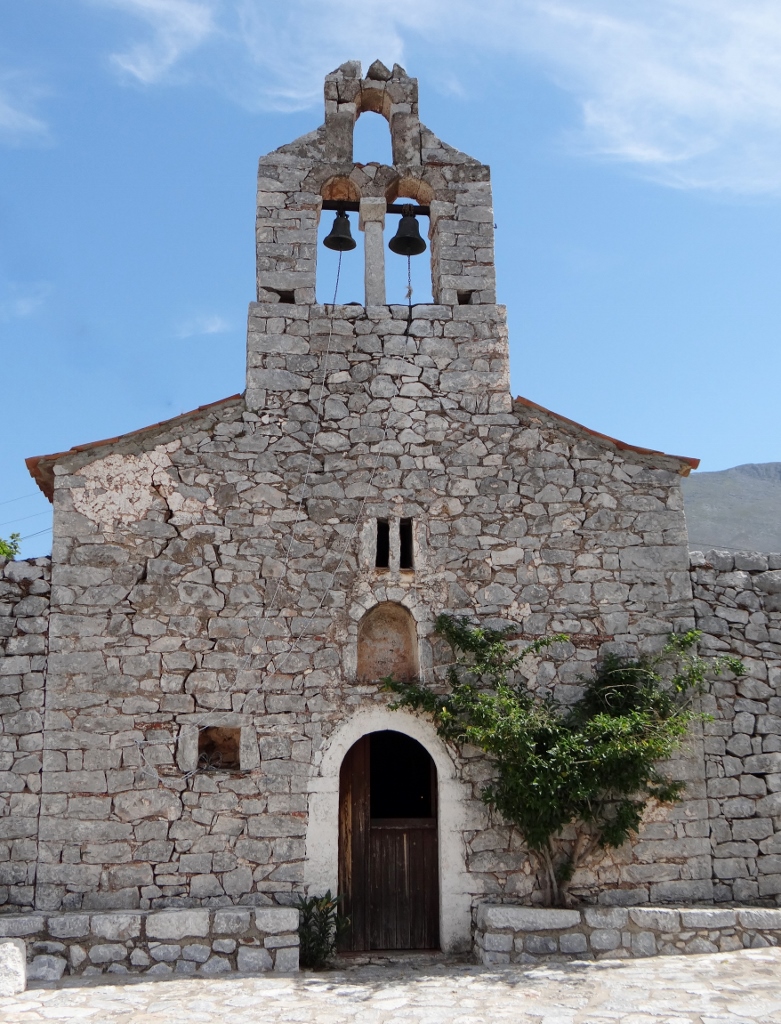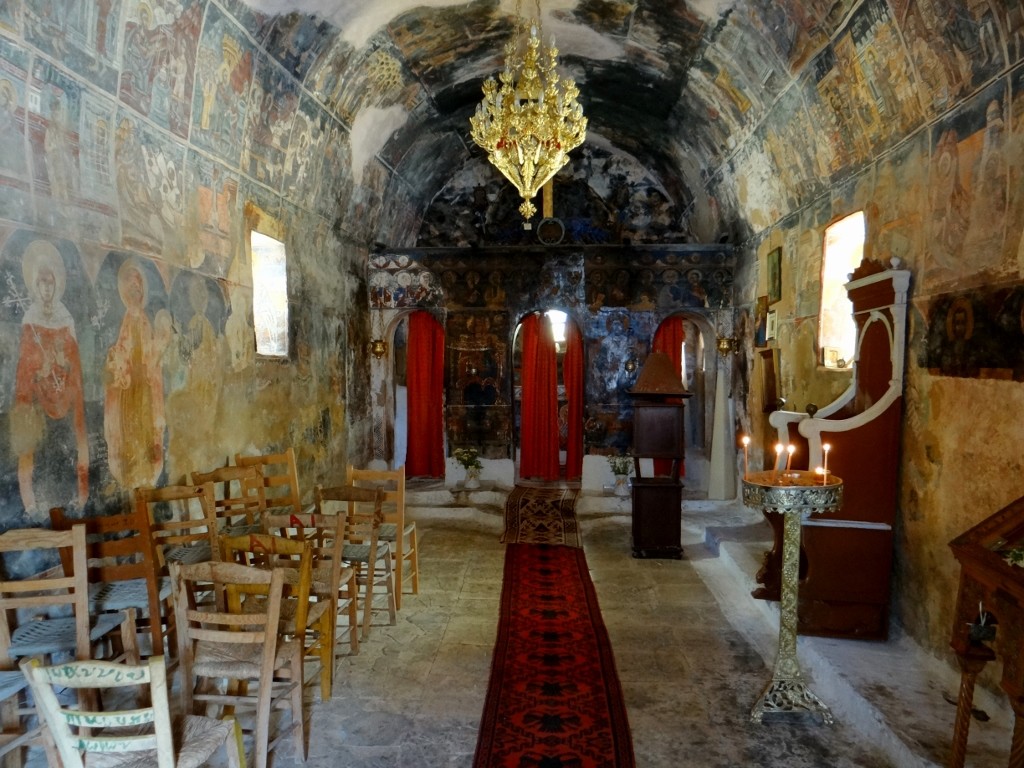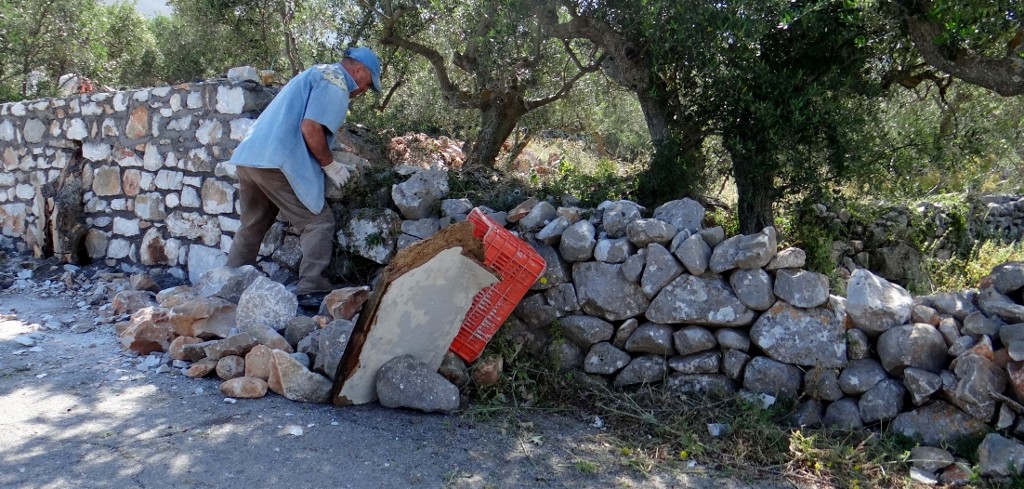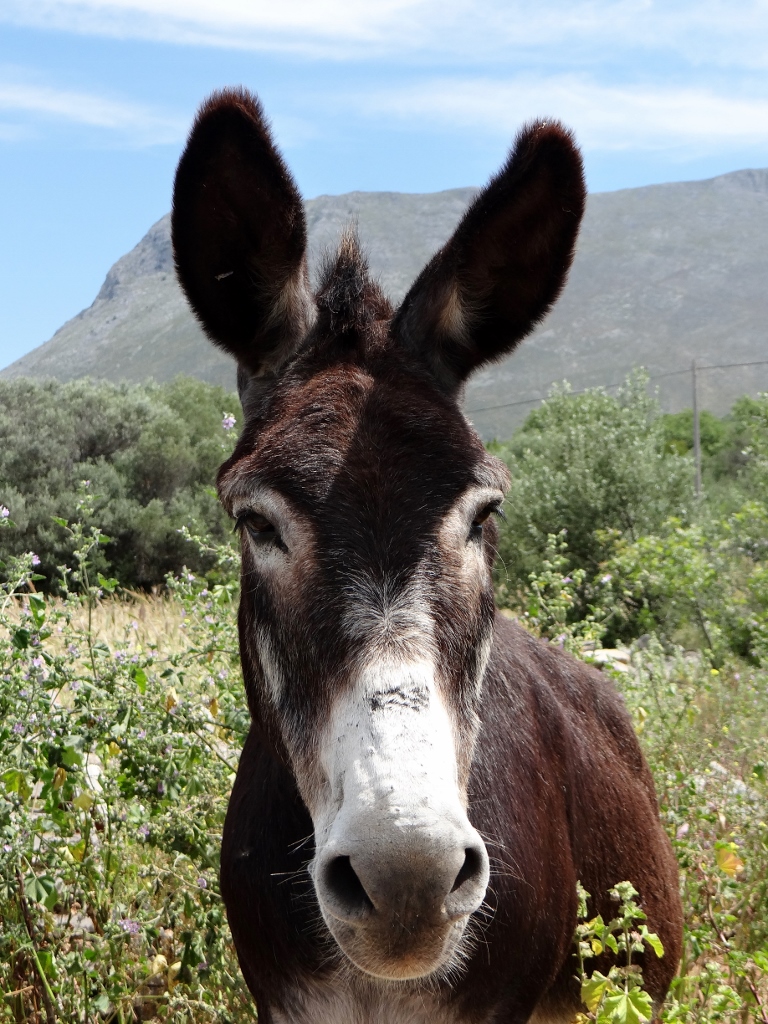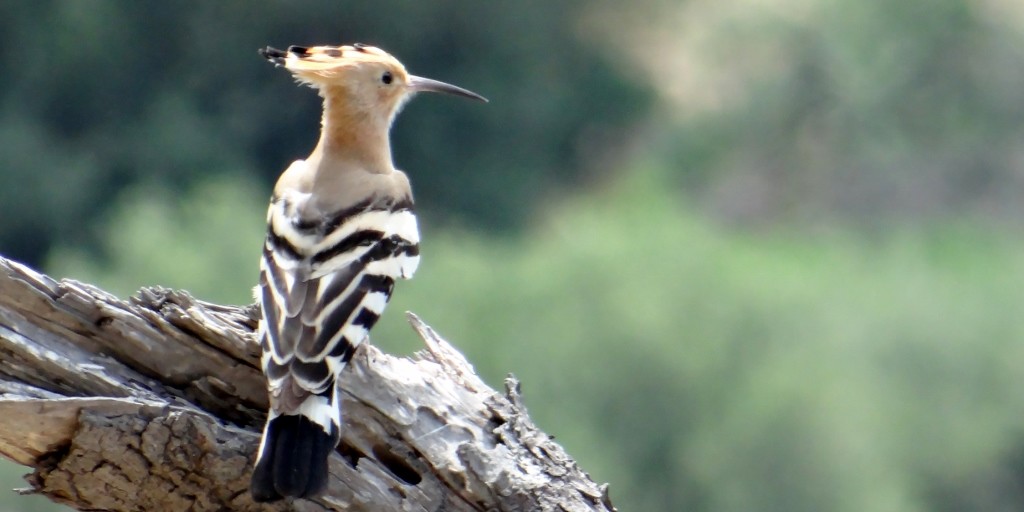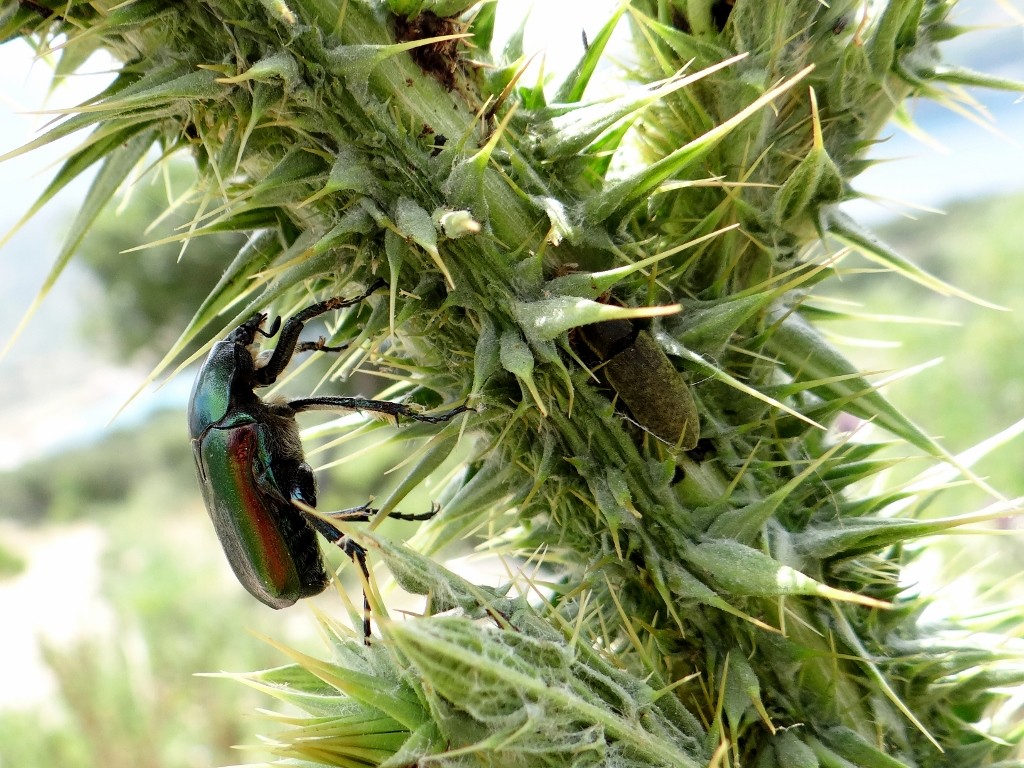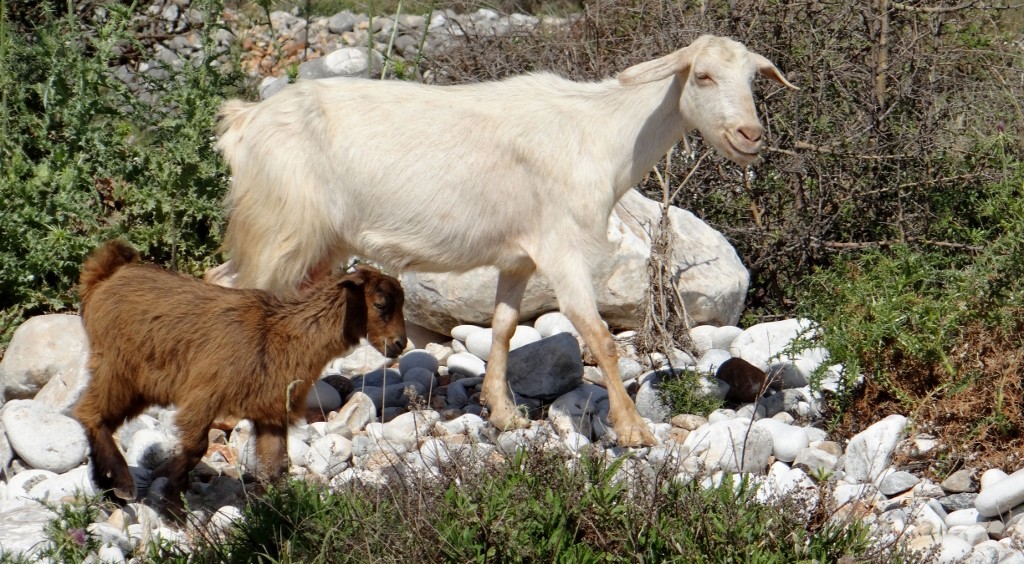 Listen to the goats bells, we could be in an Alpine pasture
Audio clip: Adobe Flash Player (version 9 or above) is required to play this audio clip. Download the latest version here. You also need to have JavaScript enabled in your browser.
It's six pm and still hot. Jay and Charlie are just back from playing on the beach and Jay is getting the nasty ticks off Charlie – a downside to a walk in the country around here, he's up to six at the moment, time for more tick repellent. I'm heading for a shower to cool off before we crack open another bottle of local stuff – hope it's as good as the last one.
Ju x