Dave the motorhome is parked up next to the sea again, tonight we're not parked on sand, but tarmac in a car park a short stroll from the seaside resort of Santa Maria Castellbate (N40.30069 E14.94848).
We both slept like logs last night, despite the fact the the sea was so loud and close to us we were both convinced it would be lapping around Dave's tyres at some point in the night; it didn't. This morning Jay took it on in a man versus sea challenge – I can't say for sure but I think the sea might have won, just a bit.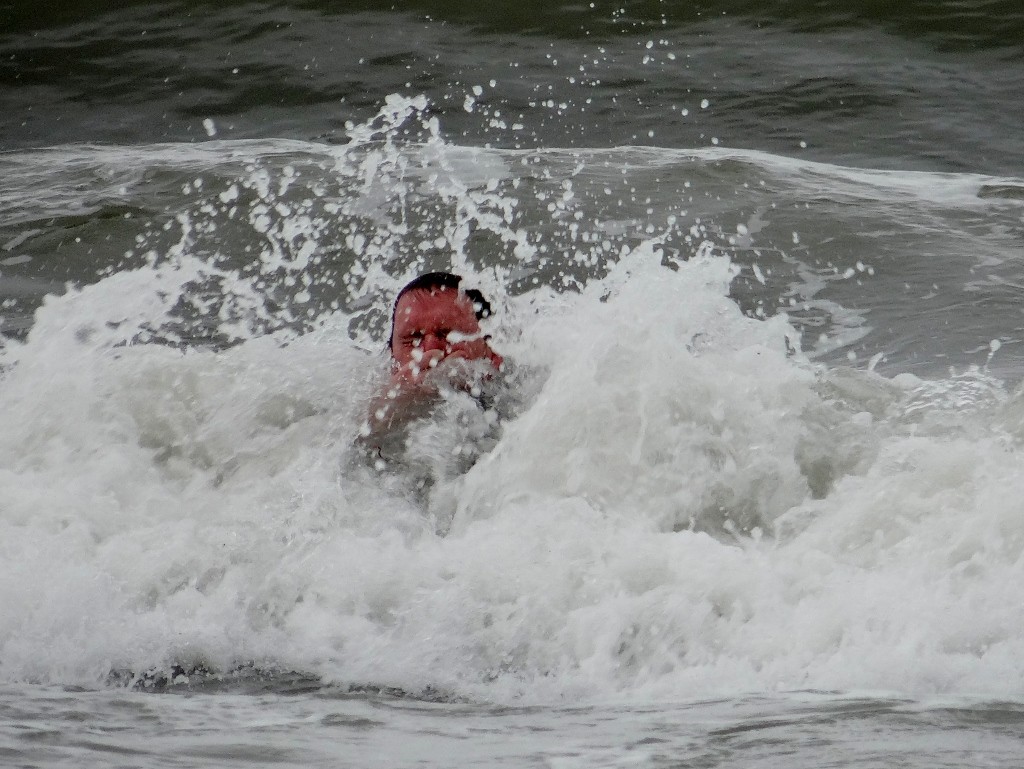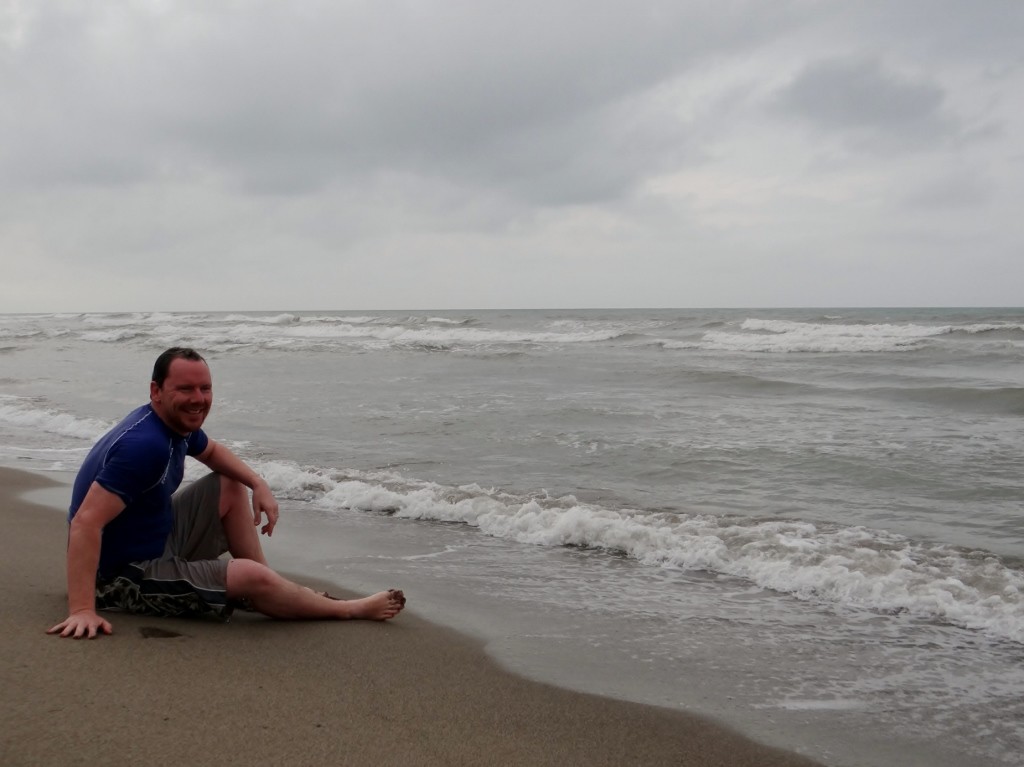 Along the 14km stretch of road from our kipping spot to Paestum we passed many Ladies of the Night and a couple of shepherds, their flocks of sheep munching on the grass near the road bringing back memories of Morocco. This prompted a discussion of whether we remember areas of Spain and Portugal that we travelled through looking this poor (as they are supposed to be some of the poorest areas in Europe) but we weren't sure. South Italy may look tired, but it still feels very welcoming.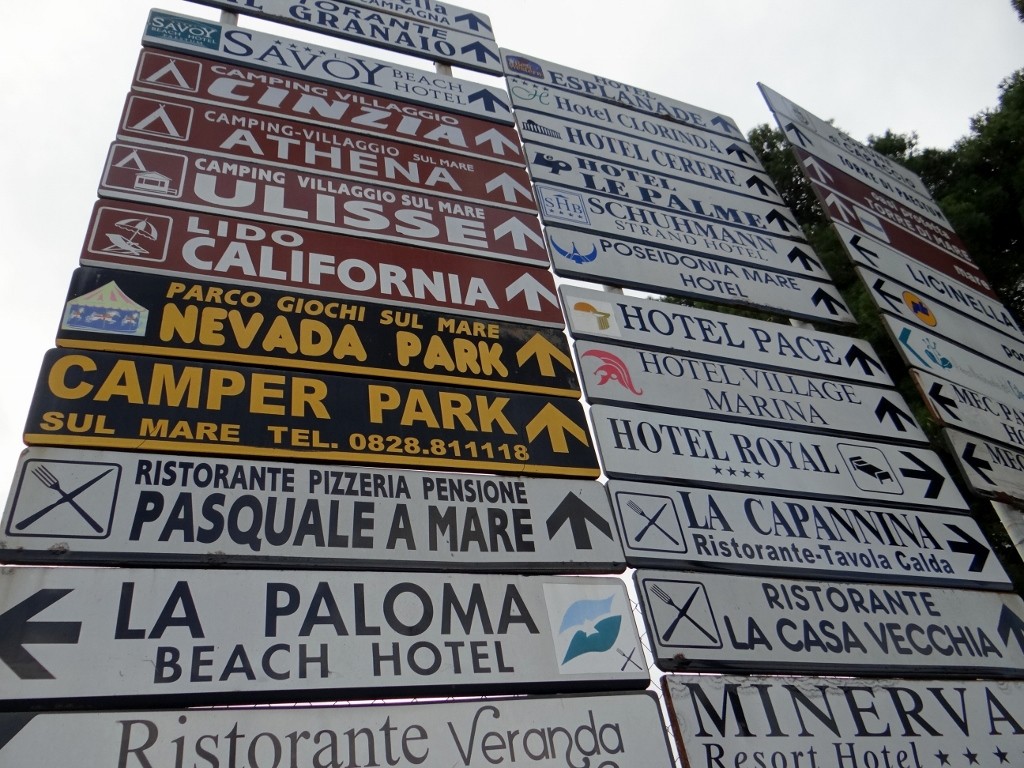 Reaching Paestum we found an empty coach park and left Charlie in Dave, expecting to be a couple of hours walking around the Greek ruins here – yes you heard it right, Greek ruins. It seems the Greeks invaded the area around 600 BC and built a city called Poseidonia. Legend says it was Jason and his Argonauts who built it, but we can't confirm that, or if it was before or after the golden fleece incident! Inside the fortified walls (to keep out those pesky Etruscans who lived on the other side of the river) they built three Doric temples, but the Lucans (inland dwellers) wanted it, so around 400 BC they occupied the place and changed its name.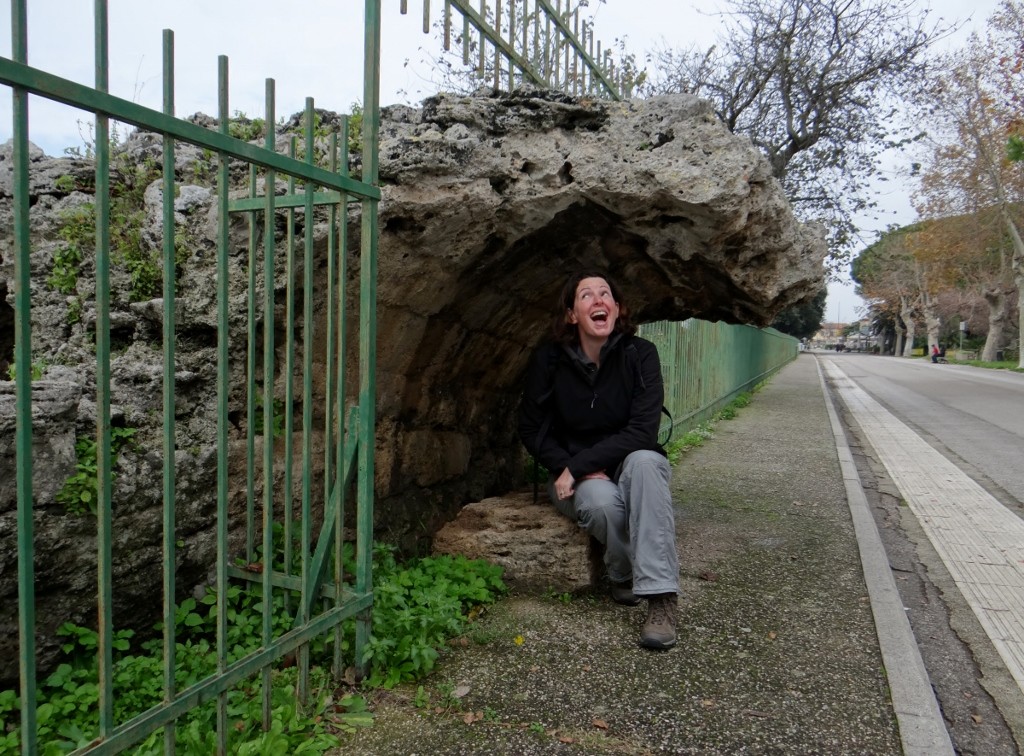 Many more wars and changing of hands (and name) saw the Romans in charge and the city in crisis. Inhabitants either turned to Christianity or fled to the hills to avoid malaria and the attacks from Saracans. A hillside town was established and took over being THE place to hang out, so poor Paestum was left sitting there for centuries as a forest grew up around it, until in the first half of the 18th Century it found itself on the Grand Tour for writers, poets and artists and back in favour. Because they were sort of put into storage for hundreds of years the temples are said to be the best preserved in Europe and are surrounded by the ruins of the Roman settlement that built up around them before they were abandoned.

Having just come from Pompeii and a couple of other Roman ruin sites we weren't too fussed about seeing those, just the temples. How happy were we when we discovered that, like Stonehenge back home, you can just gaze over the railings at them – saving us €8 in entrance fees! Sure we could have got up close and personal with them if we'd paid, but after a visit to the very helpful tourist office and a look at the souvenir stall postcards (always a good way of seeing what the top sights are in an area) we decided not to bother – we're a bit ruined out. Instead we snapped the temples over the railings and opted to spend our Euros at the nearby Vannulo Buffalo farm.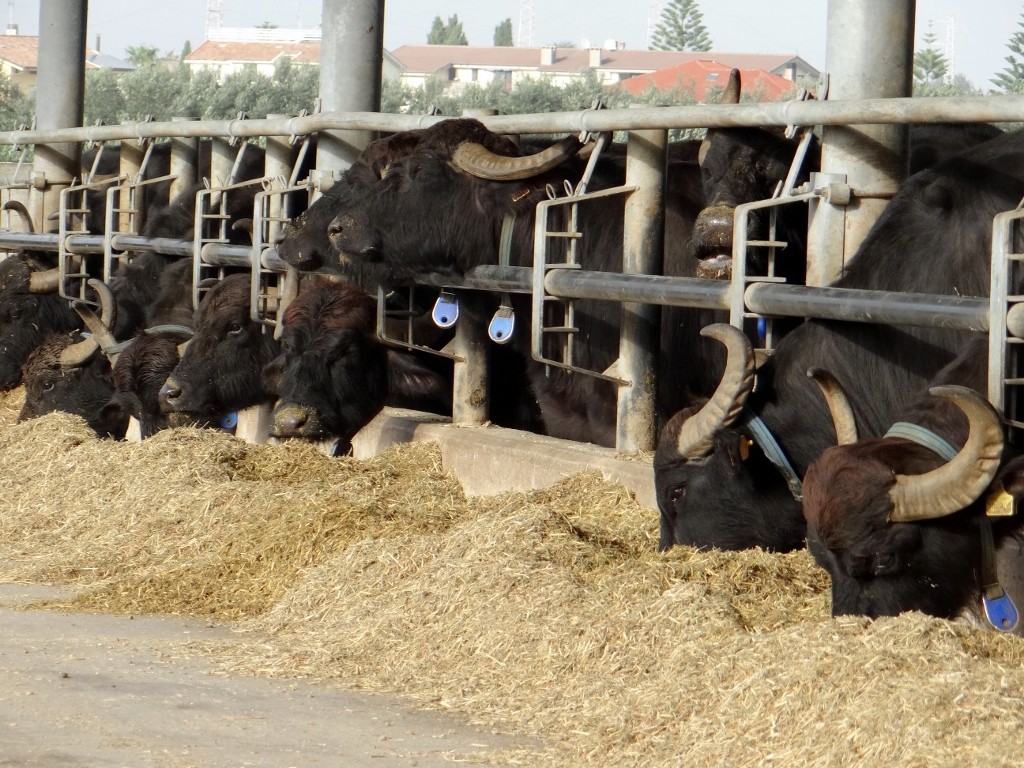 Now I don't know if you're the same as me, but I thought mozzarella is mozzarella you can get the cheap stuff, or the more expensive stuff – you can probably guess what sort we always buy! We looked on the packet in our fridge and there was no mention of buffalo on there, it looks like we haven't been eating the real stuff, so our trip to the buffalo farm was to make amends for that. Spotting the creatures as we drove in we knew the produce would be fresh, and if we'd been a couple of hours earlier we could have watched it being made!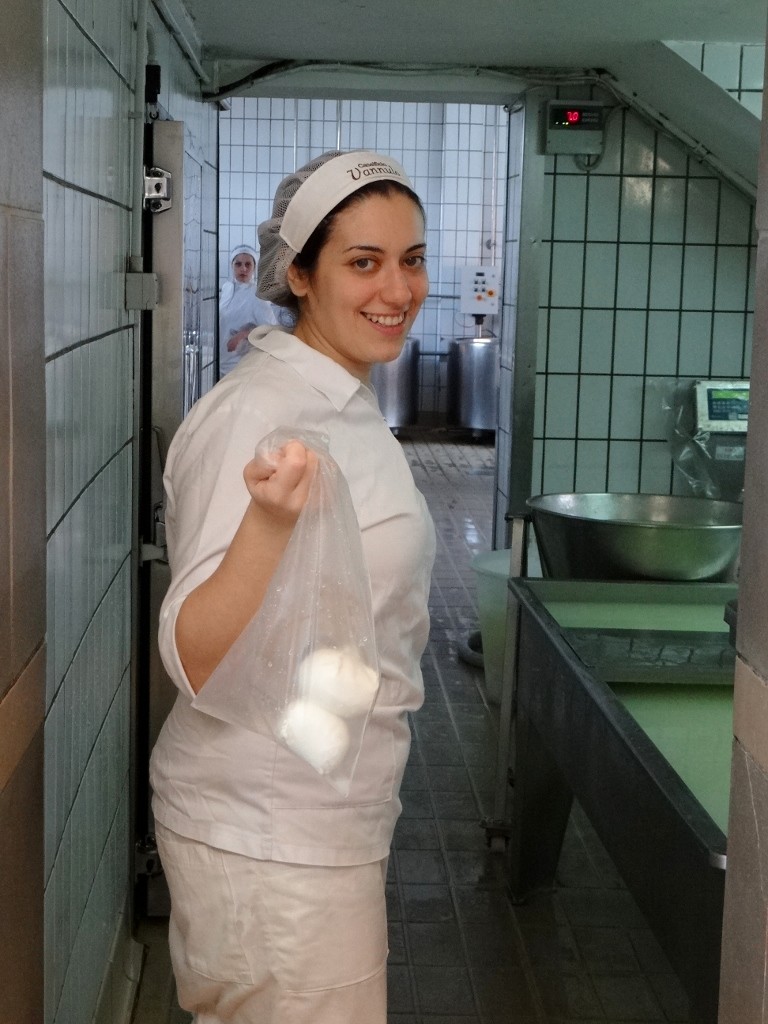 First we ventured into the Caseificio where there were fortunately a couple of local fellas in front of us buying stuff, so we could see what was going on. The chiller counter only contained six rolls of buffalo butter and five pots of buffalo ricotta, the mozzarella was in a huge liquid filled tub. Jay bravely asked for two and made the gesture of a ball with his hand 'mozzarella?' the woman asked, we replied with a few too many thankful Yeses. Two balls were fished out of the tub and weighed, once we were happy with them – like we knew what we were looking at! – liquid was added to the bag and tied. Another local punter pointed at the ricotta and told us it was good (at least we think that's what he was saying), but with enough cheese to fill a shelf on Dave's fridge already in the bag we opted to stick with what we had and head to the Yogurteria next door. Expecting to buy yogurt I was very happy to see someone walk past with an ice cream – so two buffalo ice creams were ordered and scoffed as we viewed the creatures who had provided the milk for them.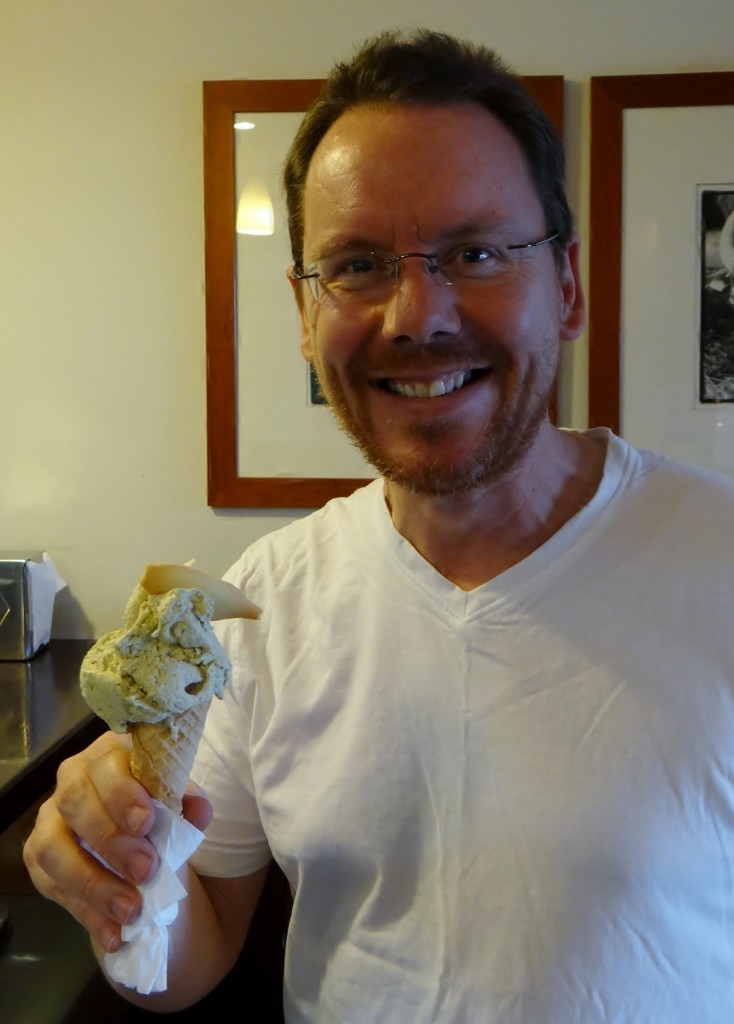 It was time to head for the beach again. Consulting the German motorhome guide lent to us by our friend Jacqui we found a spot next to Santa Maria Castellbate just half an hour away. This evening we've been on a stroll along the promenade into town. This place is still very much a fishing town, with hand-winches secured to the slipways enabling the small fleet of boats to be pulled ashore and huge tubs full of nets sitting outside houses and by the pavement. The sun had set by the time we reached the town and the Christmas lights were twinkling. Some sort of games were taking place in the main square which was full of children running around trying, unsuccessfully, to be controlled by an adult with a speaker system.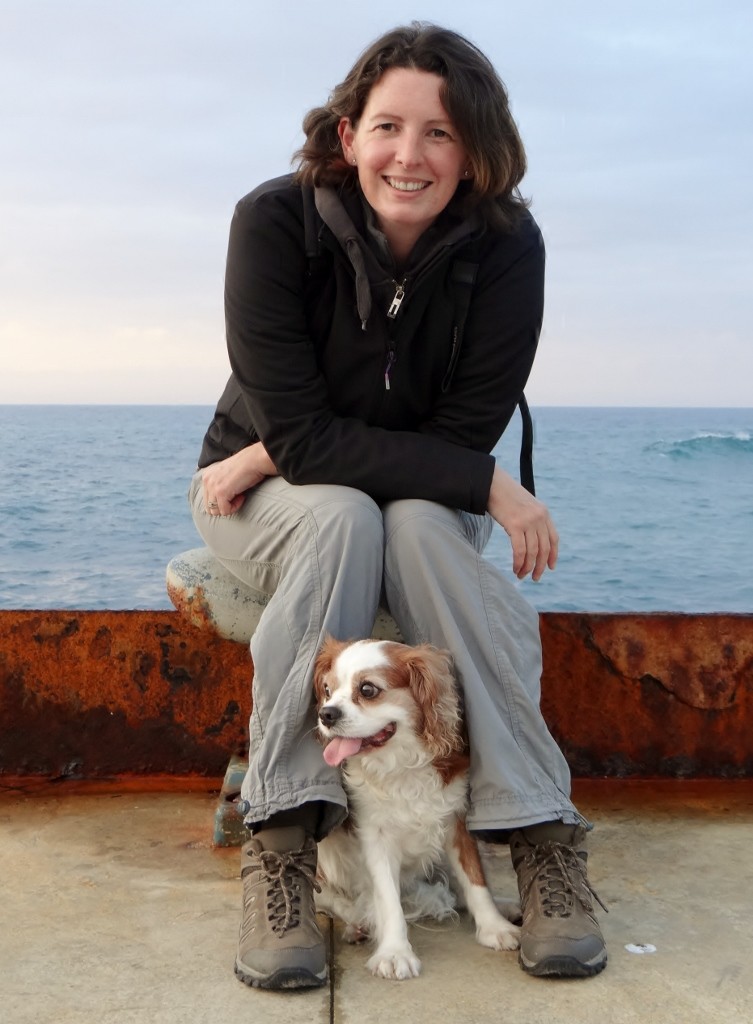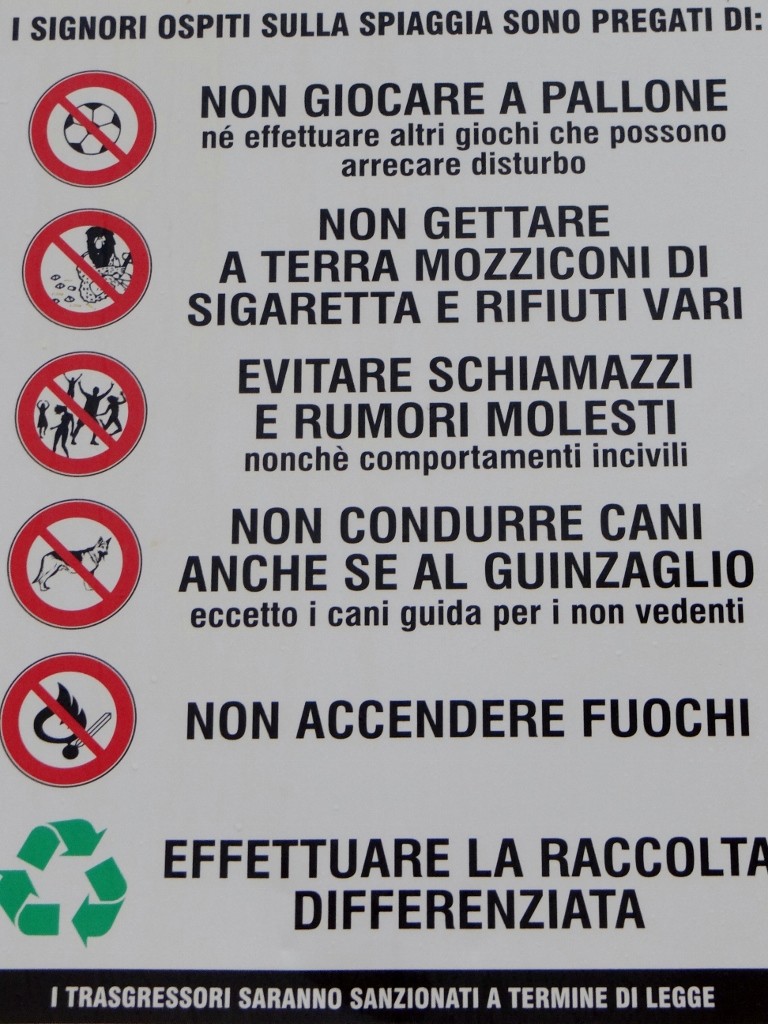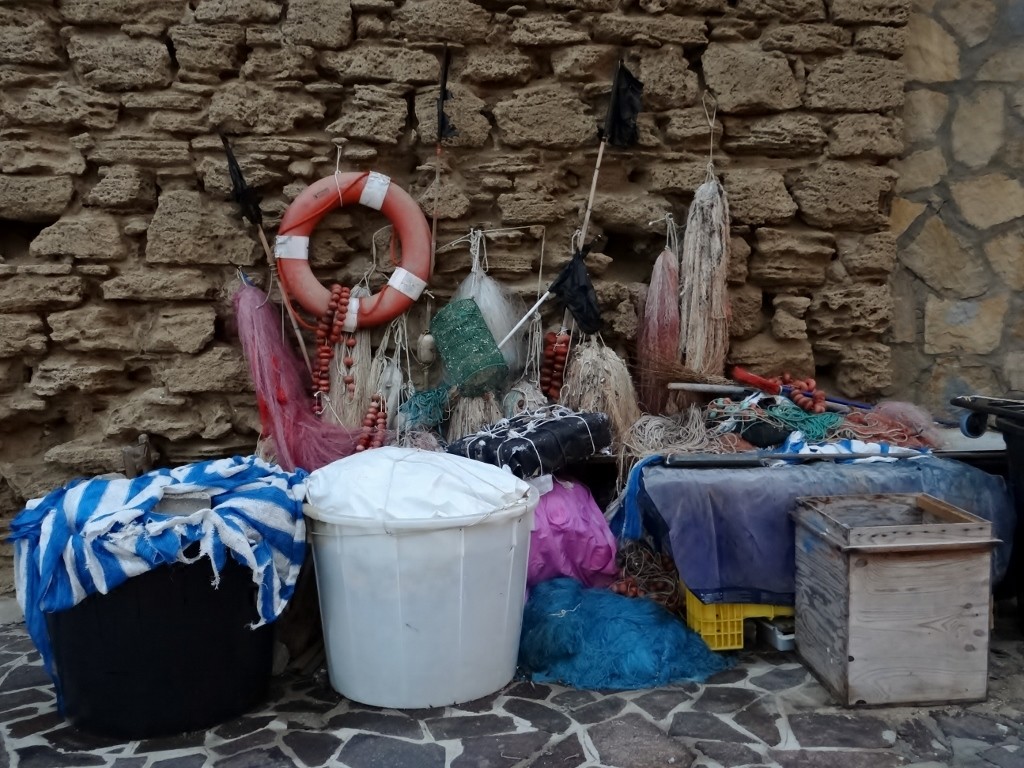 As we got back to Dave we put our Christmas lights on and tried the mozzarella taste test – a bit of buffalo versus the bag from Lidl. The buffalo stuff clearly won, it actually had a flavour to it, slightly salty and a firmer texture too. It was so good Jay managed to squeeze it into his planned tea, albeit tenuously – slicing it and laying it on the sausages we were having!. So today could end up being a very expensive one for us as from now we'll be like Nigella Lawson and insisting we only eat the real stuff.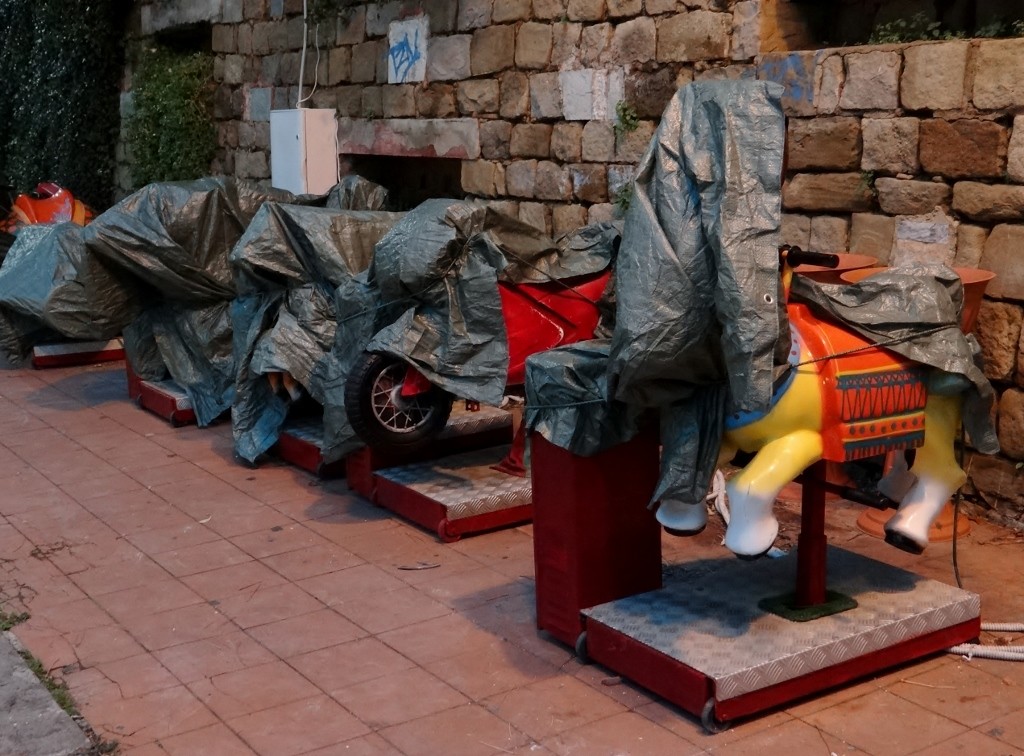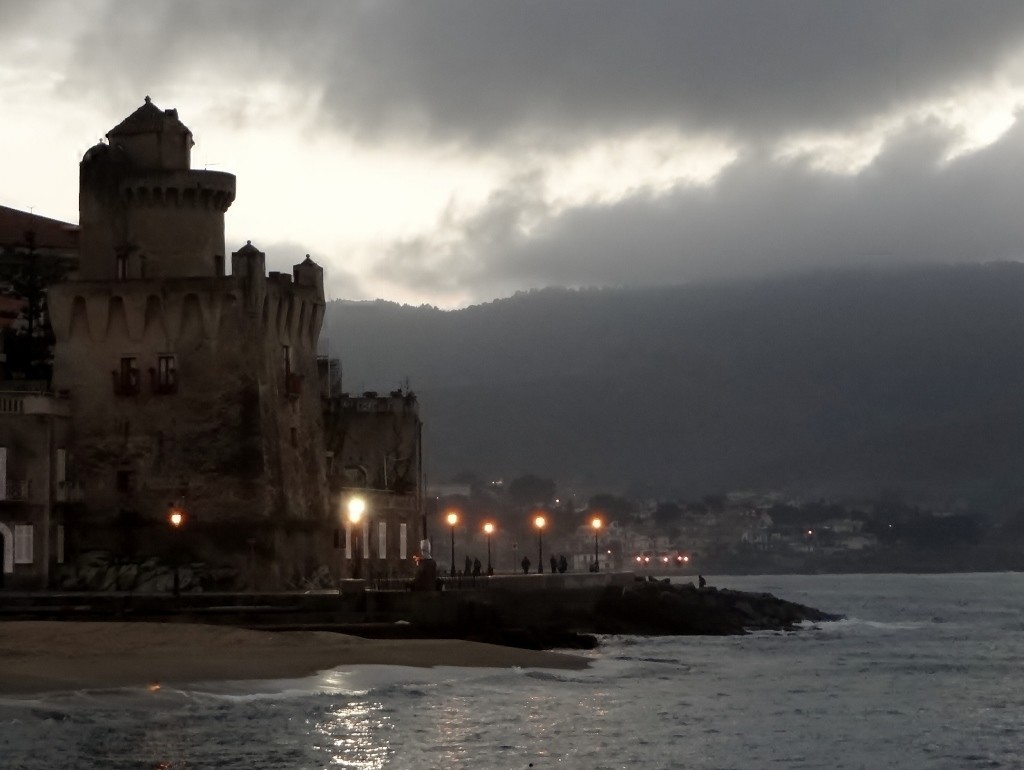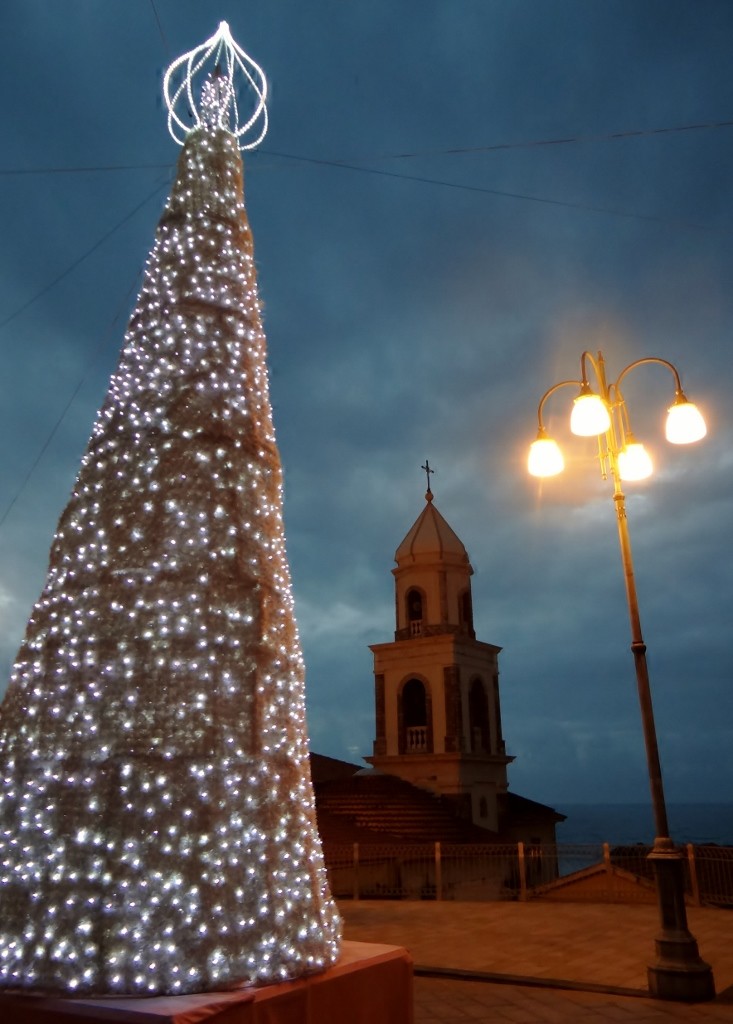 Ju x