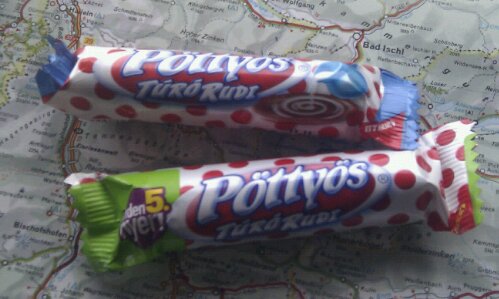 Dave the motorhome is parked in an aire (N46.81732 E15.22318; more of a car park than an aire, but it's free) in Deutschlandsberg, Austria. Ju thinks this town sounds like a German theme park; we wondered what such an attraction might include?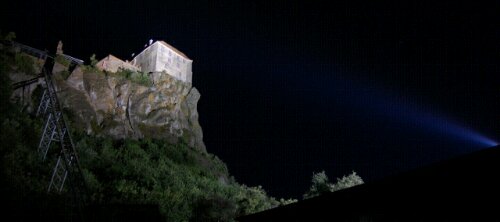 Charlie electrocuted himself during the night. Waiting for the searchlights illuminating the castle to switch off, he chose his moment to make a covert, ambitious attack on the bullocks barracked in an adjacent field. We assume he'd a plan, but within 3 meters of the van, pretending to be in need of a wee, his foray came to an abrupt end as his wet nose found the lower wire of an electric fence. Ju had gallantly taken my place on dog indulgence duties and was blasted from a Milky Way gazing reverie back to Earth as our beastie yelps like all his doggy demons have arisen and are snaffling his dog meat. Herself thinking that baddies (frogs, spiders and mice, in an unholy alliance) were after her, Charlie was flung into Dave and the door locked, then locked again. I slept through this.
6:58am. That's an early time for us layabouts these days. Nevertheless, we saw it as the sun smoothly and surely drew itself across the sky. The castle had drawn an appreciative expletive from me yesterday as we jerked our way around a tight corner, and drew another this morning as I rubbed my eyes and stepped out. It's plonked on a rock like the Austrians craned it up there wholesale. Their descendents, unable to repeat the feat, make do with clamouring about a couple of hundred metres up, a carabiner between them and a greasy splat. The place is fantastic, don't bother with the museums though, they're pants.
As the staff arrived to the incongruous metal-glass visitor's centre, we departed. Making good use of our vignette, and halving the average speed of today's Austrian commuters, we took the motorway to Graz.
Graz is Austria's second largest city, after Vienna. One time home to Arnold Schwarzenegger, and more nerdily to physicist Nikola Tesla, we were drawn by something smaller. One of the many churches is reputed to include, side by side, Hitler and Mussolini, in a stained glass window peering at Jesus. This we (I) had to see.
Driving into the city, we aborted our attempt at Park and Ride, height barriers threatened to remove the roof. Instead we abandoned Dave in the Green Zone, €5 all day and night (should you fancy a sleepless one), avoiding the 3 hours time limit on the central Blue zone. 2km of walking the clean, airy streets and we found the centre. Charlie had had enough by this point, another 5 or 6km later and he's passed out along with Ju.
Graz center escaped WW2 Allied bombing, and was handed to the Russians without a fight. They subsequently left as British occupiers moved in (and no doubt drank whatever wine and beer was left). Consequently it's rather dapper. The tourist office has its feet on the ground, handing out great walking tour maps with, succinct descriptions of the sights, no flowery gumpf here. The buildings are 13th century onwards and include surprises. Graz is flat but for a great big rock to the North, sight of the castle, the Schlossberg. Everyone gravitates to the heights of course. Concertina paths elevate you, requesting a sweaty, squinting contribution unless you pay for the lift. We sweated, and squinted.
From above the city resembles Verona, red roofs topping off the centuries of builder's toil.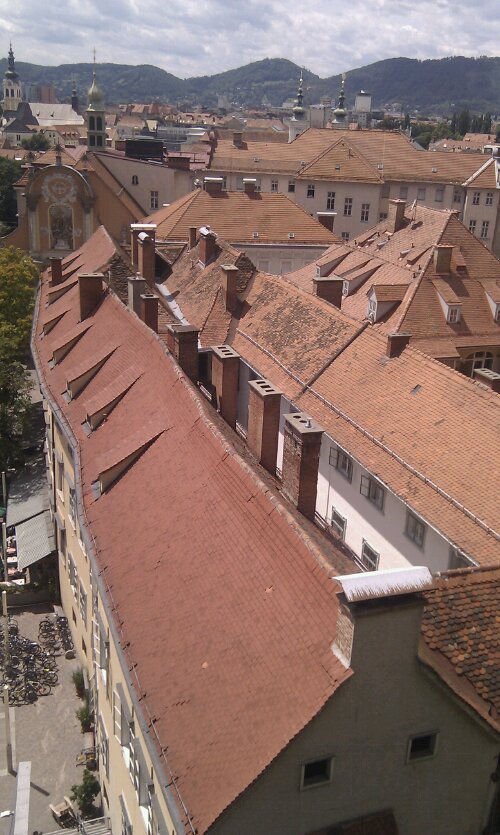 The traditional image of Austrian conservatism isn't fully upheld, an interloper sits within the picture like a rapidly maturing cuckoo. The Kunthaus Graz, designed by some clearly cuckoo Brits, resembles a Hitchhikers Guide film set, a shining glassy bag of blue juice, stunted fat spines running in ridges along its back. It's ugly, out of place, and magnificent.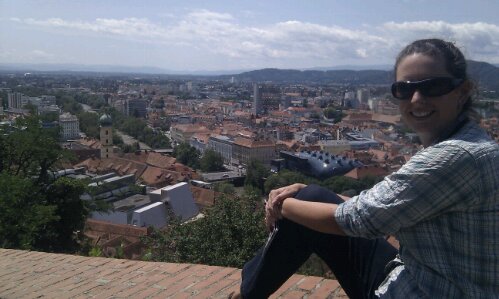 Another oddity sits, literally in the gushing muddy flood of the River Mur. The Murinsel bridge, this time thought up by a New Yorker, appears to have partially collapsed under the pressure of an Alpine torrent. Nope, it's designed that way, but we noted a lack of enthusiastic takers for the kiddies play park or adjacent restaurant within, both inches from the turbulence.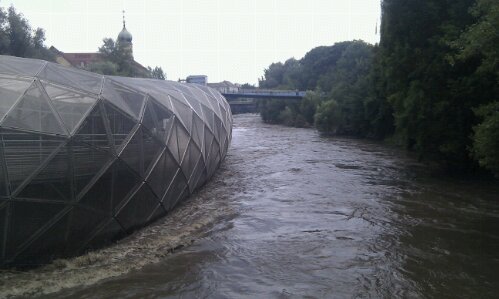 Did we find Hitler and Mossolini buddying up in church? Yup! They're tiny though. I headed onto Holy Ground and spied the windows within, no joy. I had to make a second pilgrimage after Ju found them on a photo outside. A weird place for the diminutive despots to hide, no idea why they were there.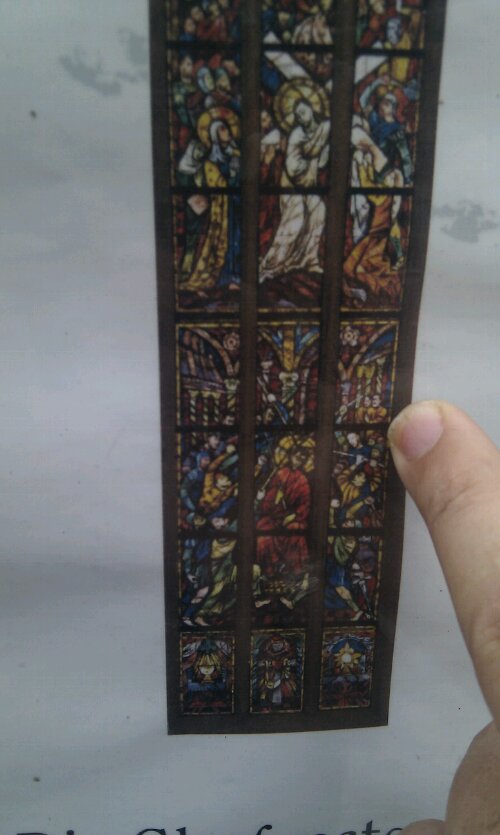 Summing Graz up, it's a lively, living place, seemingly moving with the pace of the impatient Mur. As we're coming to expect from this land, it's quite immaculate, trams shine, stone pathways appear ancient and brand new, shops sell the most stylish of clothes, knives and nic nacs. People are friendly and polite, Charlie is non-plussed as we try and decipher the sing song utterings of another smiling, stroking admirer.
A second motorway blat brings us here. Part of the draw was the promise of somewhere to empty our burgeoning loo (stinky job complete, thanks to our German neighbour who pointed out the distant loos, past the tennis courts). There was also the small matter of wine; our Austrian helpers yesterday tempted us with talk of a wine tasting/eating type of place, a kind of Austrian cultured pub. Our aching bodies complain, but our will is strong, it would be rude to turn down the implied invitation. Bring on the vino!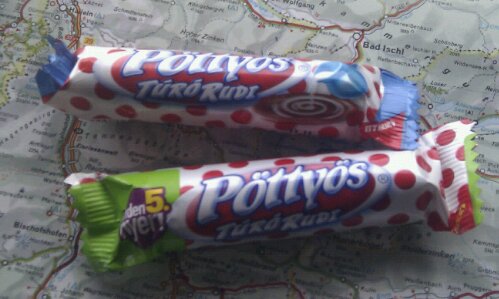 Cheers, Jay