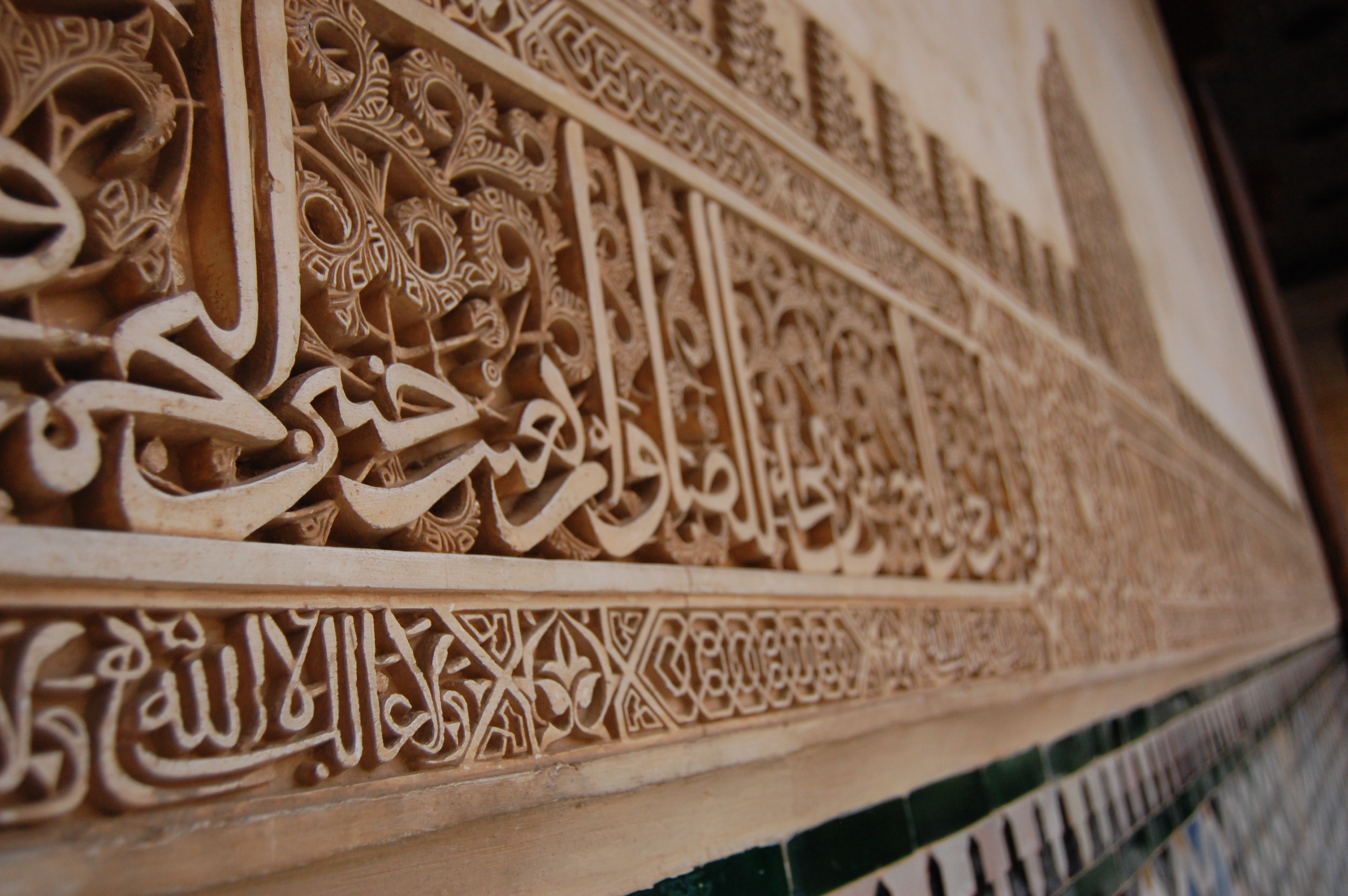 We're in the same campsite as yesterday. The weather is: for the first time in about a month we've seen rain. Not bad enough to keep us in the van mind.
Our 1995 copy of The Rough Guide Spain, which has prices in pesetas (hey, it was cheap), tells us 'If you only see one town in Spain, it should be Granada. For here, extraordinarily well preserved and in a tremendous natural setting, stands the Alhambra – the most exciting, sensual and romantic of all European monuments'. Get in! We're not usually big on coughing up the euros to see historical attractions, usually churches or castles, but The Rough Guide pulled us in.
A quick bit of background:
A belligerent bunch of muslim North Africans called the Moors invade and conquer most of the Iberian peninsula around 700AD
The Christian's were none too chuffed about this and started fighting back about 790AD, with the Knights Templar chipping in with their gang of fighting monks about 1100AD
The Alhambra starts life as a citadel in the 9th century AD, and is added to, bits knocked down and new bits built for hundreds of years
Eventually the Christians win, about 1300AD, although Granada managed to hold out as the last stronghold until 1492AD
The winning Christians force the Muslims in Iberia to either convert to Christianity or leave
They get suspicious that maybe some people are lying about having converted and hey presto, the Spanish Inquisition kicks off to root them out, but that's another story
The story goes that Napoleon tried to blow the place up when he left, but a wounded soldier who's stayed behind removed the fuse(s), saving it
Did we like it? Yup. For the princely sum of €13 each, we spent four hours wandering the palaces, towers, gardens, squares and baths. It reminded us of Morocco, but was cleaner, more expensive, and had less beggars. Without bashing out a load of superlatives it's hard to explain the place, best to come look for yourself, I'll just say some of the detail is jaw dropping in its complexity.
As an aside, we're staying at the Reina Isabel campsite, about 15 mins on the bus from Granada in La Zubia. It's a nice place and costs €16 a night with an ACSI card. For some reason though, they will only sell you Alhambra tickets 2 days in advance, so you have to stay at least 2, probably 3 nights if you buy tickets from them. We just turned up at the ticket office at the Alhambra and got a ticket for immediate entry, so if you arrive early you only have to stay one night. Maybe we were lucky, but the place was hardly dead. I think if we'd have had to queue for 2 hours to get in I may have liked it rather less…
Once we'd got back from the gratuitous sight seeing, as a reward for him staying and guarding the van, we headed off up to the local vets to get Charlie's yearly booster jabs sorted. The friendly vet was more than happy to practice his English and gets Charlie straight onto the table, checks him over and his injections sorted. He asks if we're treating Charlie for leishmaniasis, which he tells us is prevalent in Portugal, Spain, Greece and Italy and can be deadly. 'Sure we are' we tell him and show him the Advocate treatment we give him. Nope he tells us, that doesn't protect him. OMG. Luckily he's fine, and the vet sorts us out with 6 months supply of ExSpot. Jabs, consultation and ExSpot comes to €55 which we were quite happy with.
Last but not least, Ju's on a late night chat spot talking about our travels on BBC Radio Nottingham tonight at 12:30am UK time, which means we'll be up and at 'em at 1:30am. That's the first time we'll see that time while sober in a very long time.
Tomorrow, the Alpujarras call. I've wanted to visit them for years, ever since Chris Stewart wrote Driving Over Lemons. Oh, happy days!
Cheers, Jay