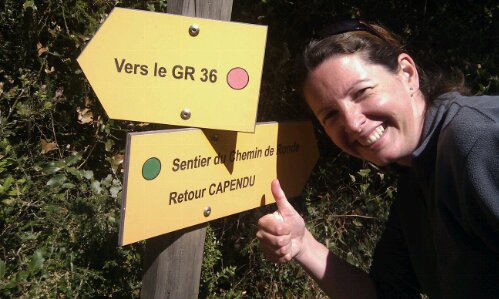 We're in the same spot as yesterday, the car park of the Le Terroir wine outlet in Capendu. It's free to stay here, and feels like a safe spot with the firemen popping out every now and again and eyeing us up from a distance.
The weather is: weyhey! The sun's back.
There's a little wooden shed occupying the spot next to us in the car park. It was a hive of activity until late last night as a family worked on extending it, adding an entire new annex to the front, and a couple of big 'Friterie' signs. All is quiet now and hopes are high they'll be open later so we can have a few chips with our seemingly endless supply of steak hache (posh name for burgers).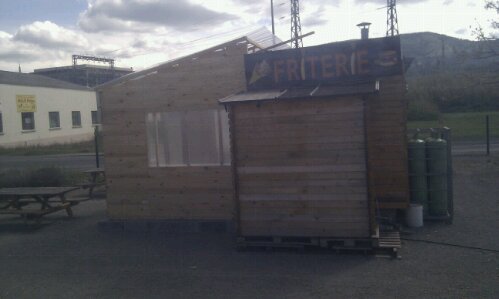 In an effort to work off a small portion of the vast quantities of pate, cheese, cured meat and frozen meat we're scoffing, we hit a grande randonnee today. These are stupidly long footpaths, mainly across France and Spain (see Wikipedia). The one running close to us is the GR36 and covers a route from Normandy to the Pyrenees, which is a daft distance. We managed about 10km, hardly impressive but we got a great view down over the valley and the Black Mountains to the north. The little town we're parked in looks picturesque from afar. Close up, it's a bit tired to be honest. We guess it may have been a different place before the toll road bypassed it.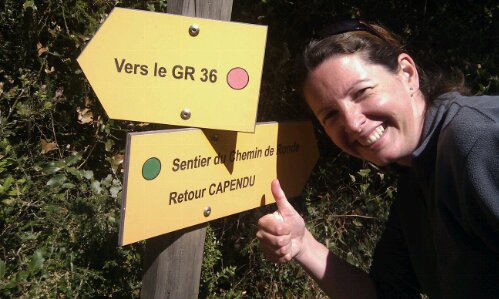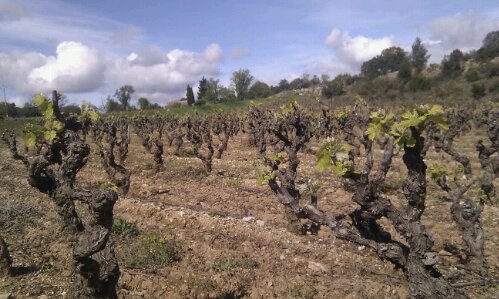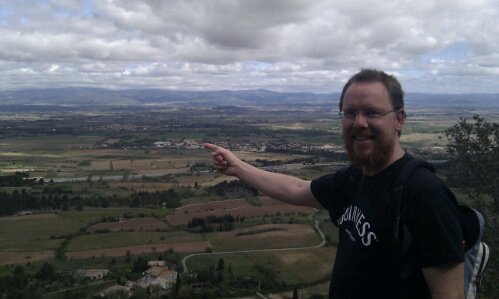 On arriving back at Dave, we spot the wine cave whose park we are in is open. It's a scary looking place for those who know nothing about wine. My fears are confirmed as we walk in and the lady offers for us to find a bottle, and she'll give us a taste. What? Choose wine by tasting? Ju chooses by feeling the size of the dimple in the bottom of the bottle, and I choose the cheapest on offer. After some serious looking perusing, Ju selects a locally produced Cabernet Sauvignon (nice deep dimple) and I spot the Vins En Vrac point. I'd read about these somewhere. You bring your own container and they fill it for you, saving the wine producer the bottle cost, which gets passed on to you. The wine lady was happy to oblige, producing a 2 litre Vittel bottle from behind the counter and filling it for €3.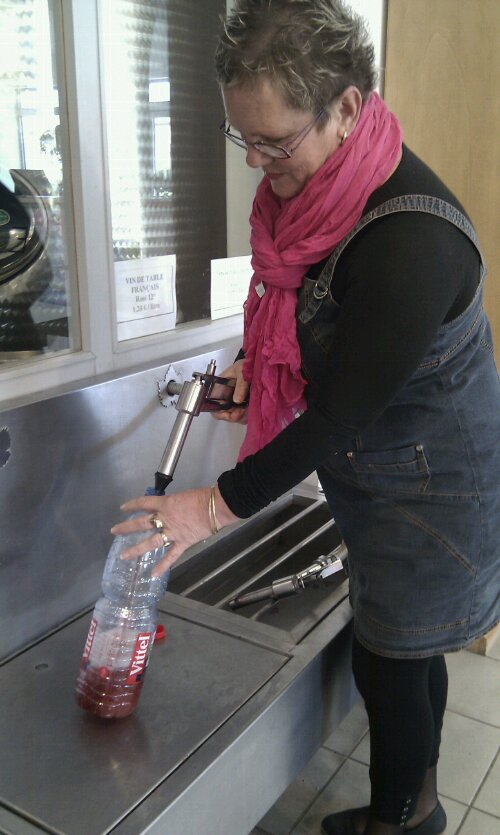 The sun's beating down now as we sit in Dave. Ju's sorting out the other bits of this blog which were all over the place. I'm just making sure this wine tastes the same further down the bottle. Charlie's passed out after some marathon stick chasing. All in all, a great way to kill some time. Not long now before clutch replacement commences and we can head east for more mountains, cities, lakes, seas and adventures.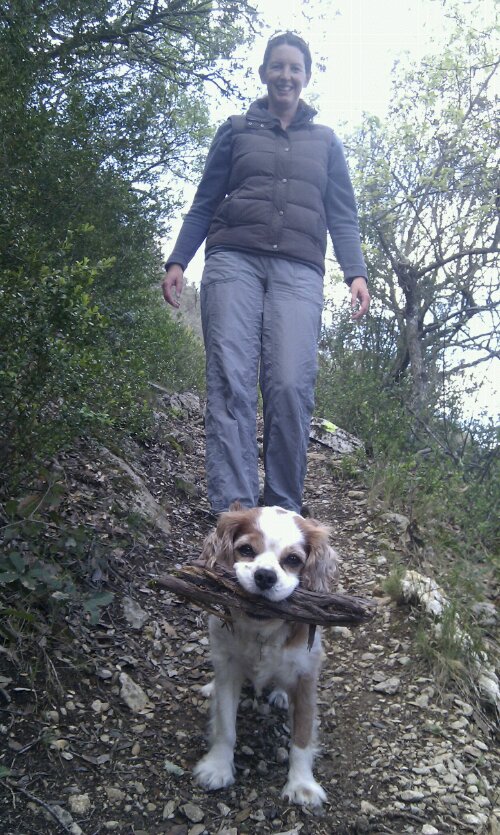 Cheers and good luck if you're in the UK and you've had a Grand National flutter!
Jay
P.S. The beard vote is too close to call. We're having great fun with it all. :)