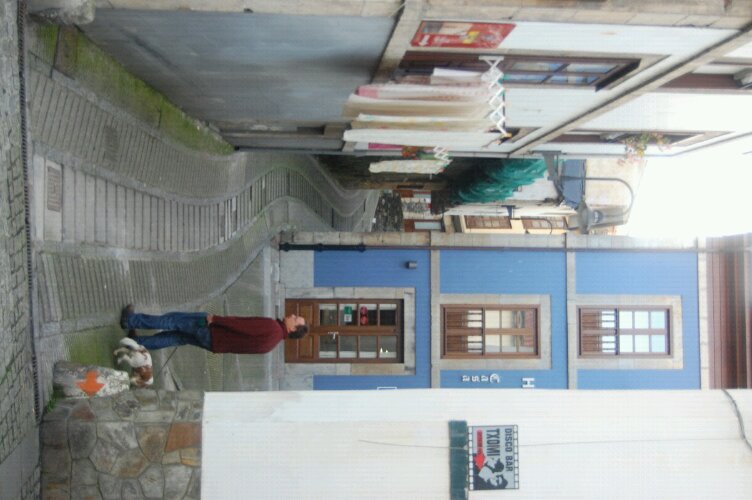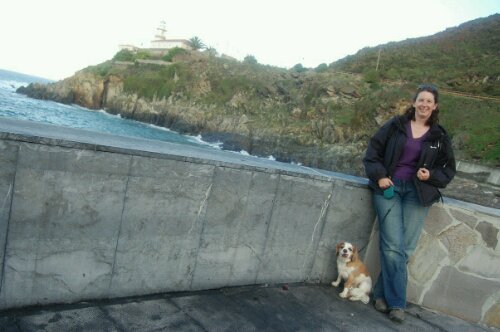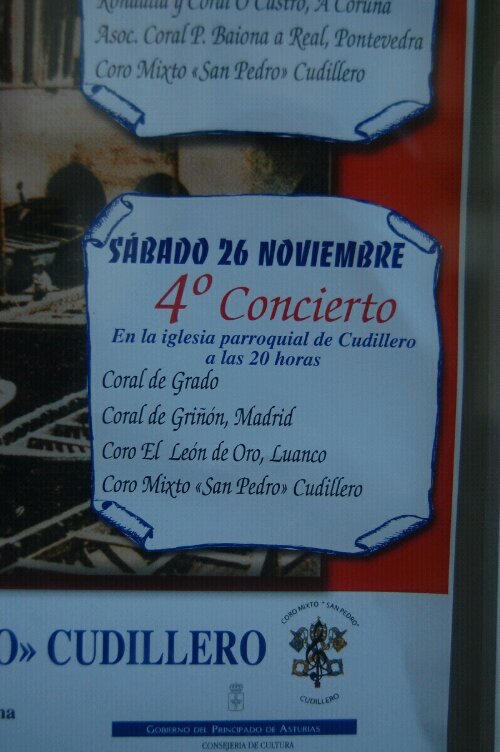 Cudillero, Spain
We are here, it's a 'parking aire' next to a working fishing dock. Seems all the boats are in dock, but we're holding out hope one will come in later on laden with catch.
http://maps.google.com/maps?q=43.56611,-6.15066
The weather is: hey! it's sunny and has been all day. It's quite warm too, although at the moment we're in the shadow of a big cliff so it's not so warm. The heating's going on in the mornings now to take the chill off and get us out of bed. We've still 2/3 of our LPG left so it should easily get us to a filling up point somewhere in Spain or nothern Portugal.
Today's experiences:
I got up and ran a few km along the coast path and down the beach in Gijon (yes, for those who know me, I am a bit 'large' for running these days, but run I did and I quite enjoyed it). The locals had got a few Saturday morning footy games going on on the beach, having waited for the tide to retreat far enough to fit in the pitches. Like football's not hard enough, they had to leg it about and control the ball on sand. They didn't appear to be all that skillful though as all 3 matches managed to hoof the ball down the beach in my general direction as I passed. I demonstrated my total lack of skill in trying to hoof it back again…
I'd decided we couldn't dump our black waste at the last aire as we were only half full and that would mean we'd lose about 30c worth of loo chemicals (I should have fitted that SOG unit!). A day later and the cassette is nearly full. We popped into a so called aire on our way to Cudillero to empty the loo at which point the resturant owner legged it out and after a few minutes of confusion demanded €5 from us to allow us to empty the loo. We declined and drove 10 or 15Km to another place, huffing and puffing about them ripping off the foreigners. They wanted €4.50 (that's 9 litres of wine around here!), so it seems that's the going rate. We paid up, making sure we filled up with water too, and not feeling too aggrieved as we're not paying anything for parking these days.
We headed into a Centro Commercial (retail park) and once again made some good use of the McDonalds WiFi. We also got a good charge into the laptop battery by sneakily plugging it in next to the table; my Englishness is gradually leeching away. Ju hit the Carrefour and picked up some raspberry jam, noting the fact your could buy 'tomato jam' and washing powder called 'Colon'.
Having reached Cudillero, we parked up and walked down towards the fishing town. I spotted a tunnel on the way into town which someone on the www.campingcar-info.com database had recommended. Dragging Ju in, we walked up it only to find that (a) there was a huge rat swimming about half way up it and (b) on exiting the steps half way up we found the part of the town they obviously do't expect tourists to walk up to from the harbour below. It was something of a dump, summed up by someone's attempt to fix their sagging balcony with three acro props. I'm witholding judgement on Cudillero, but so far it's not ranking highly on my 'places to see before you die' list.
All in all, an interesting day. Gijon is a nice place. Initially we'd written it off as a poor man's San Sebastian but it was actually rather good in it's own right, formed around a sandy bay, with a pedestrianised centre (with only femal street cleaners I noted) and a small marina. Worth a visit if you're passing. The car park we stayed in above the town was a bit noisy with traffic from the road but we still got in a decent night's kip (we'd read the locals party until 7:30am!).
We're now awaiting Chris and Tina's return from Leon so we can have a catch up, crack open another 55 cent box of wine or two and suss out where we're going next.
Cheers, Jason