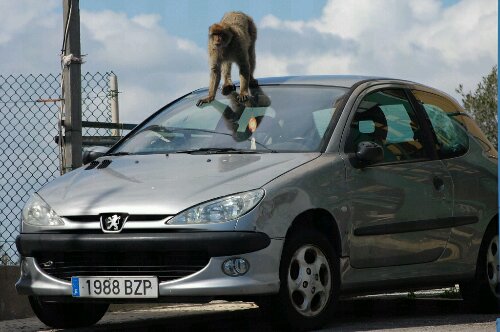 We're here – N36.15659 W5.34504
Weather – cloudy this morning but brightened up this afternoon.
We're sat in Spain looking over the fence at Gibraltar, we didn't fancy the hassle of taking Dave in, and when we saw the queue to get out as we left, we knew we'd done the right thing.
Last night we were reminded how noisy wild camping can be, but ear plugs soon saw me in the land of sleep. This morning our alarm didn't go off til 9.30am (as we forgot to change the time on it) but we needed that extra hour. We got up to find there were only a couple of vans left in the car park, so after breakfast and showers we set off for Gibraltar – only 6 exits further along on the motorway.
We found a bit of wasteland with some other vans on it and set off on foot the 500m to the border. J and I showed our passports as we walked in, once again Charlie (the international dog of mystery) just wandered in unchecked. Once through customs everything stopped as the runway for the airport crosses the only road in, and an easyjet flight was heading home. Once he'd gone barriers opened, traffic lights went green and we all charged over the runway to little Britain.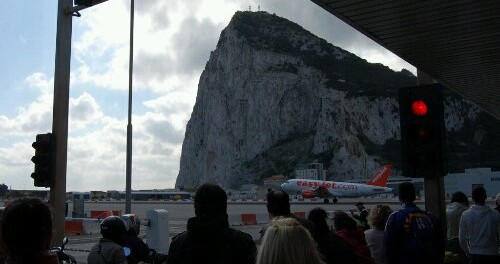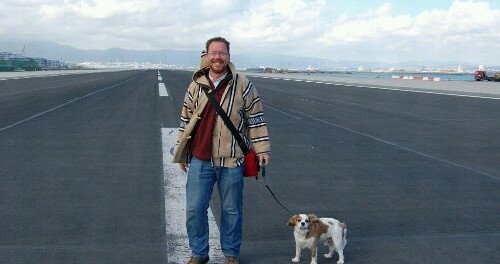 On main street we were greeted with home favourites M&S, Bon Marche, BHS, Dorothy Perkins to name a few, and sat beside them were cheap booze, cigs, perfume and electronics shop – the land of the tax free. No shopping though, we were here to see the monkeys.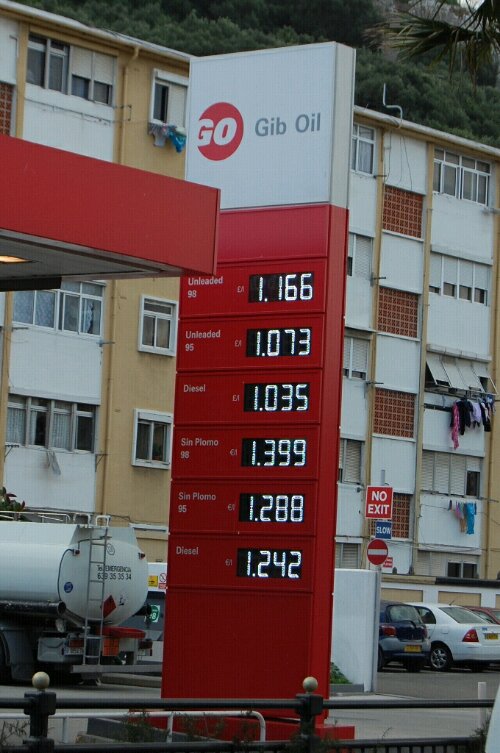 At the cable car station we met our first hurdle, no pets allowed. Charlie did get a stroke from the lady behind the counter as she explained it would not be safe for him.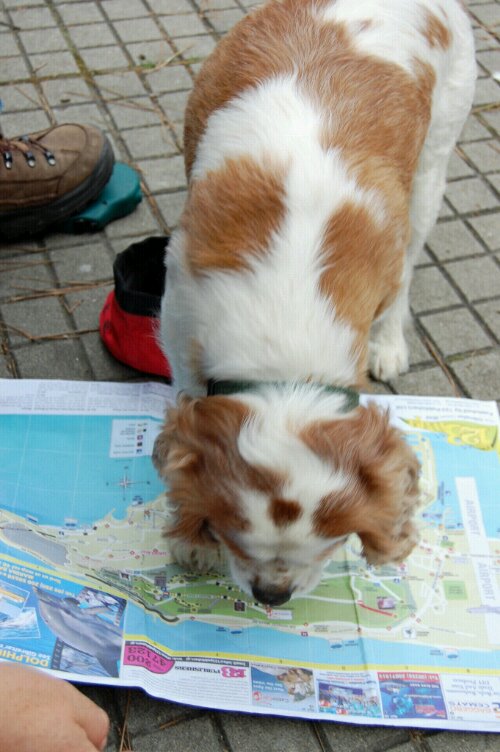 Undeterred, we set off to walk via the road, then eagle-eyed J spotted movement on a terrace – not one ape, but two staring down at us.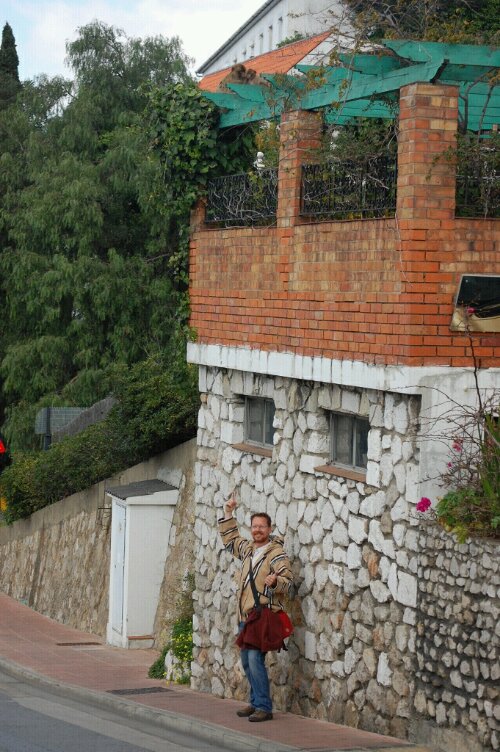 We carried on walking up towards the entrance to the nature reserve to see the views and possibly more apes. It was £10 each to walk right up to the top, it was hot and the woman advised us that the monkeys might attack Charlie – so we admired the view from where we were, then headed back down along another road. More monkey action as we found two peering into the window of an office block. One started towards us, we left sharpish. These aren't the nice barbery apes we saw over in Morocco, these were their evil British relatives.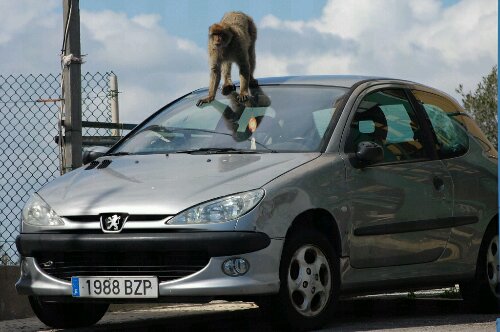 Mission one accomplished – go to Gibraltar and see the apes. Now mission two – fish and chips! Smiths Chippy sorted us out a treat, J even got curry sauce.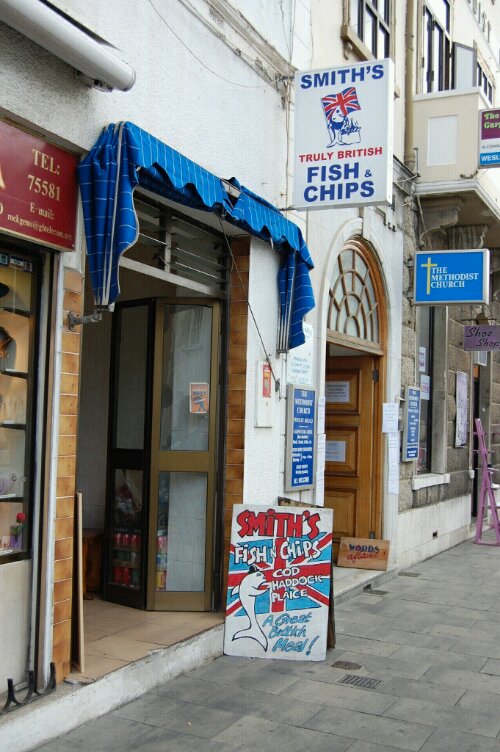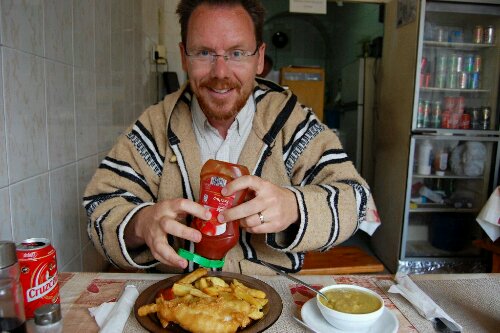 While in the land of cheap electronics J haggled and got us a fiver knocked off the price of a folding bluetooth keyboard – should make typing the blog easier as we have to use the mobile – you can take the man out of Morocco….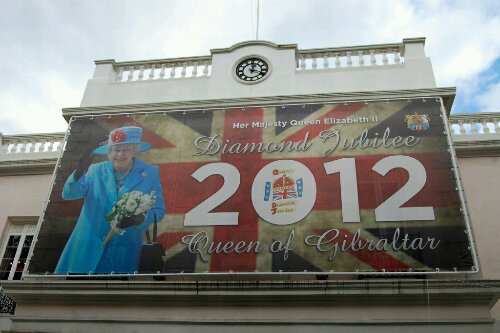 Final mission of the day – Morrisons for Ribena, only just like when I used to nip in there at home I got carried away and four carrier bagfuls later (including ribena) we head back to Dave.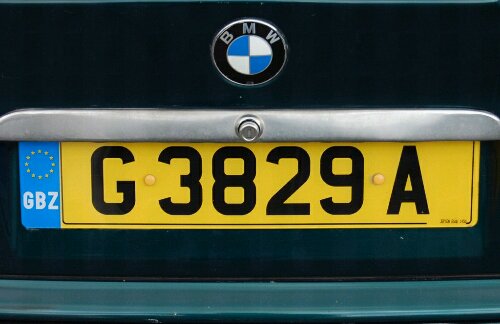 We're all exhausted but it's been a fun day. Quite a few people said its rubbish, expensive etc, but to us it's Little Britain the theme park. Sure it's slightly dearer than home, themeparks are, but it was a nice little taste of home after a long time away.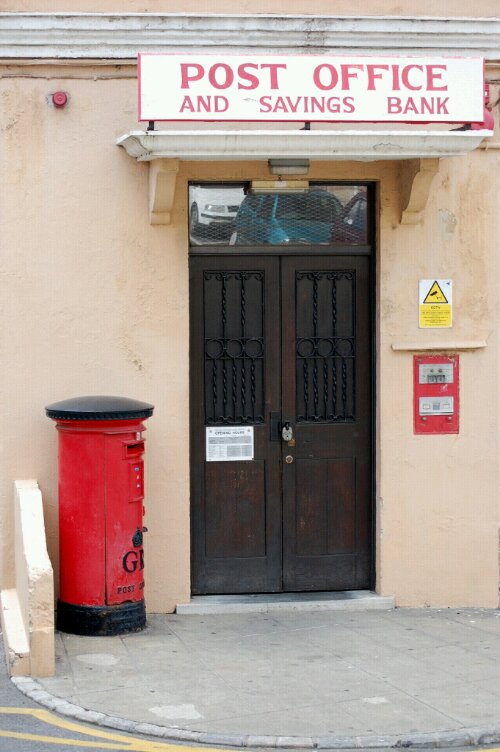 Ju x