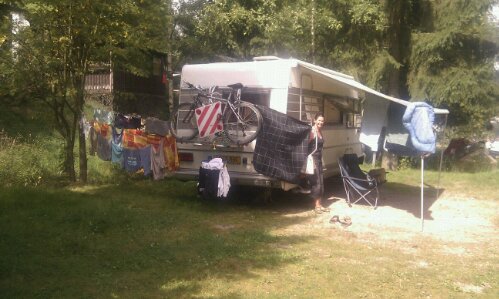 We're stationary, on the edge of the Thuringian Forest, staying on our Camping Cheque campsite and getting our long-overdue, partially fermented washing done.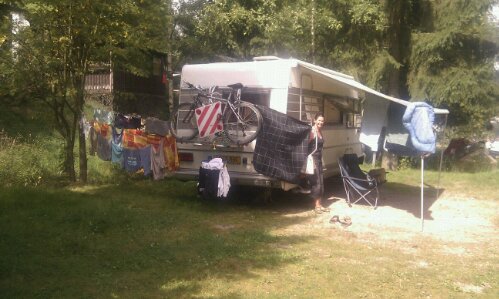 Yesterday we passed the old East-West German border, well, the other way around as it happens, driving from Bavaria to Thuringia. Lonely Planet's Baravia chapter heading gushes about natural beauty, culture and massive prosperity. The Thuringia section half-heartedly attempts to lift itself with a passing wave to bucolic forests before plunging into references to its past, the first state governed by the NDSAP (the Nazis), playing host to Buchenwald (yet another concentration camp) and latterly being part of the GDR (East Germany, also known as 'the reds' or 'the commies').
I'm trying to get excited about being here, not falling into my 'judge in a day' trap. As soon as we got off the  motorway on our way here the towns changed, they seemed greyer, straight lines became wonky, the gardens carried fewer exploding flowers of colour. We've made a few crossings of the old Iron Curtain now, and with exception of Slovenia and coastal Croatia, driving into the ex-communist regions feels like driving into a rough London council estate of Europe. Anca, a Romanian student, asks us what we felt about communism while we were in Momento Park in Budapest. 'Erm, well, it's a bad thing'? Was about all we could come up with. Sascha, the ex-army Muslim campsite owner in Mostar told us he longed after Tito's communist Yugoslavia: 'everything was free, no I have to pay for everything'. What do we know about it, all we remember is references to the 'reds' in US TV programmes, having nightmares about mushroom-shaped clouds on the horizon, and accusations of drug taking aimed at GDR athletes, usually shot-putters and rowers.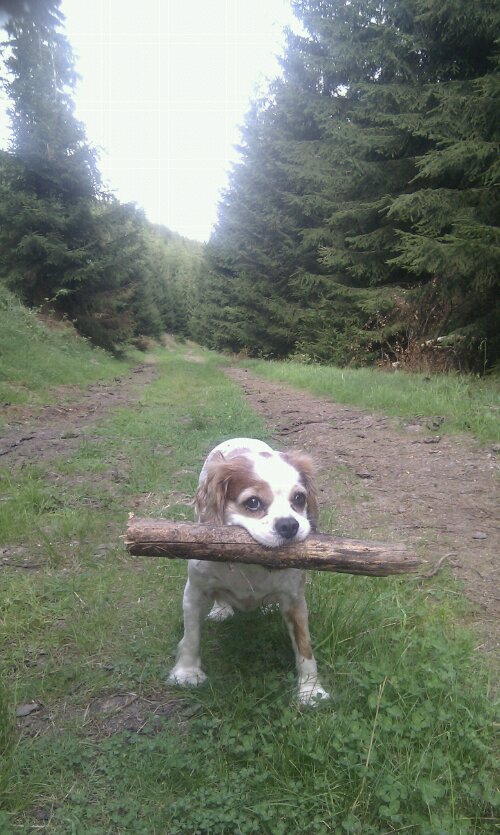 Looking around this campsite, it's a really pleasant place to stay, my kind of campsite, with few rules, no marked out places, and a fabulous shower block. It stands in stark contrast to the site we stayed on in Bavaria, who handed us a telephone book of rules before we even parked up. Neatly bordered asphalt road criss-crossing the Bavarian site switches places with potholes and gravel crunching under tyres. Perfectly placed and aligned caravans morph into little wooden cabins, painted and re-painted, adorned with stag antlers and gnomes, flying German flags and others we don't recognise. We wondered whether hanging washing was allowed on the Bavarian site; the question never crossed our mind here. The shower block, I guess, has been built in the past 5 years, but the site's been here far into days of the GDR and just a look around reveals the ghosts in plain sight. The huge and complex sign showing walking trails next to reception is hand-written and painted, the power connection points are plain grey, simple and unlocked affairs. We still don't know what to think of communism though, maybe it's failing to 'keep up' economically with the West will one day be shown to be the way forwards?
After a kip-a-thon last night to make up for our night of zero sleep beside the road in Bamberg, we (Ju) sorted the rest of the washing today and took a walk. The forest stands close to the site here, ready to wash back into place should us ant-like trunk biters leave for any reason. It's all huge pines, and seems to be managed, with fat tyre tracks ploughing across non-existent mud roads and cut and cleaned trunks lying decapitated in piles. With not much to see, apart from a look-out tower too rotten to risk, we only managed a few km before heading back for a glass of wine and a BBQ.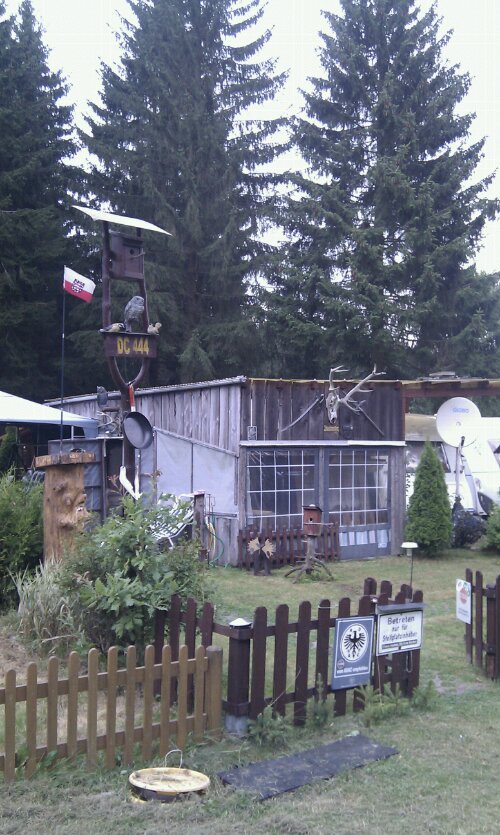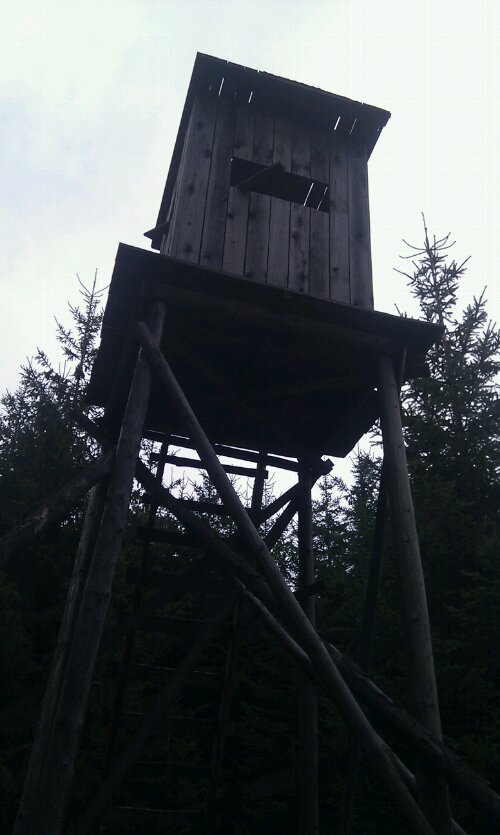 The washing's all done. Charlie's fur has been shaved and we're battling away with an Italian red (just counted 6 small flies floating in my glass, time for a Weissbeer instead). We've a few days before our catch-up with the Napier Five. No Buchenwald for us, we'll look for the more positive (apparently the Soviets were, unsurprisingly, as amoral as the Nazis, murdering away 7000 folks in the place after it had been handed over to them). Time to get the map out and suss where to head tomorrow.
Cheers, Jay