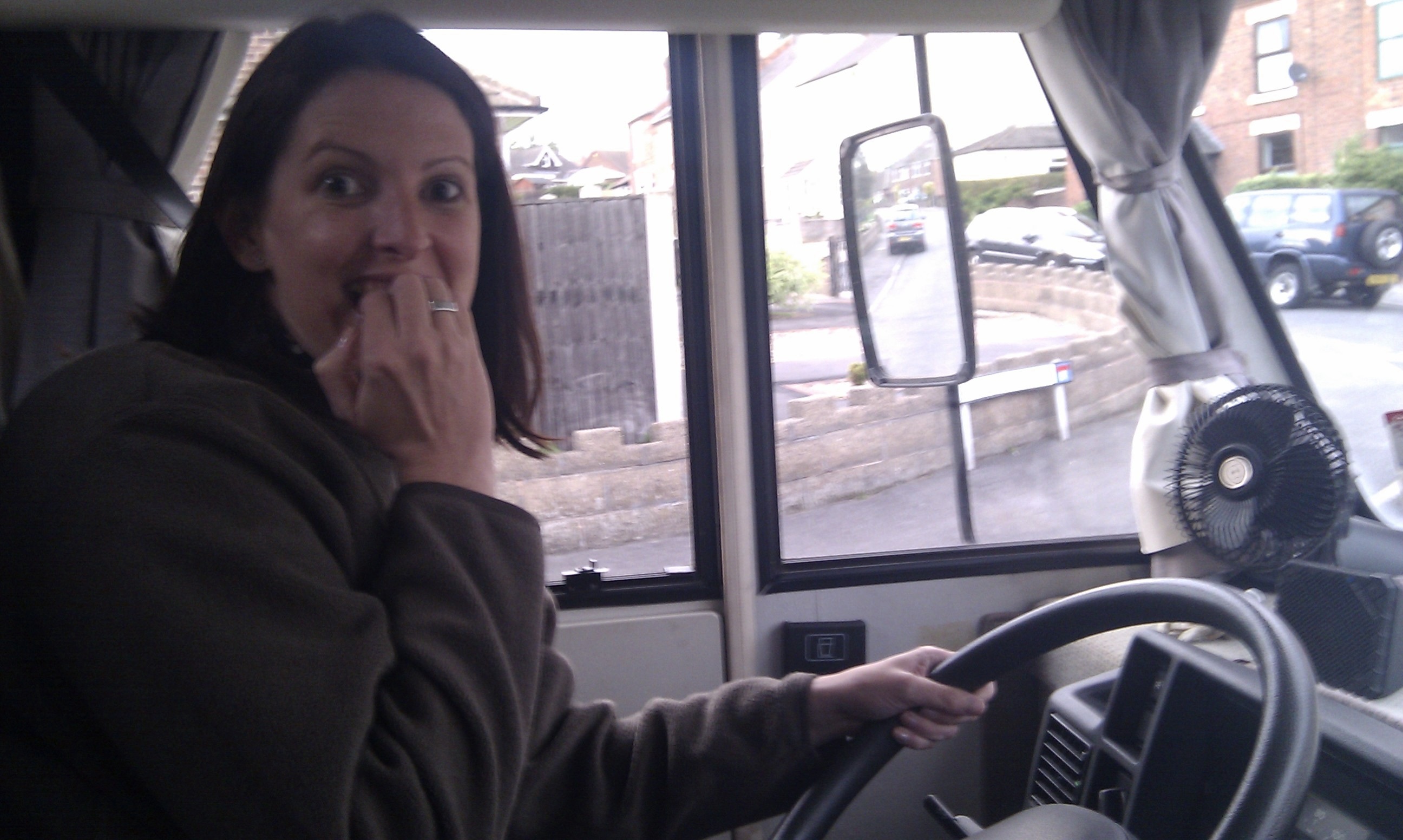 My hopeful estimate at an hour to paint the remaining 3 wheels was scuppered by the scissor jack seizing, while fully extended under the van. After much grunting, huffing and puffing, the jack handle was mangled beyond recognition. A trip down to screwfix for a 5 tonne bottle jack got me out of a fix, and about 3 hours later the wheels were painted. They looking marginally better than before I started but when we get a flat, I'll have the wheel swapped in record time.
Potential tenant viewed the house today, so spent some time 'nobbing it up' as my mate Roger would say (a phrase from the motor trade; a wax and a polish hides 1000 sins). Feedback from agent was they loved the house, but want a 3 year let and I very much doubt our budget will stretch past 12 months! Ah well, plenty more tenants in the sea at the moment.
The 'getting into the swing of it' in the title refers to the fact I chilled out most of the day, with a trip to meet my sister for a brew, followed by a few hours wandering around the woods in the sun at Black Rocks in Derbyshire. Heaven. Also, the bloke who bought the back box from the van finally picked it up. Well, he sent his mate, in a HUGE cider barrel-bearing lorry to get it! The garage is starting to look empty, thank the gods.
Dropped Dave off at the garage again this evening. Ju drove while I took the suicide seat. It's well named that right hand seat in a LHD motorhome, I can tell you. Ju was making some real squeaks while I drove around Derbyshire. Tonight the squeaks came from me as we brushed past the cars on our street.