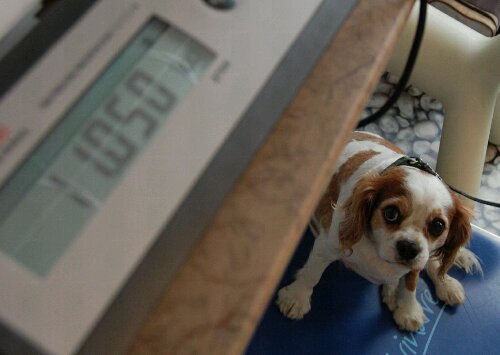 Dave the motorhome is having a well deserved rest on a windswept hill (N50.85670 E1.65136). Through his windscreen I can clearly see the twinkling lights of dear old Blighty, as well as a multitude of sea craft crossing the channel – if you're reading this in Dover please wave or flash your lights!
I guess it's strange to say that our trip to Tyne Cot Cemetery this morning took courage and when you compare it to the poor souls resting in and around Ypres it was nothing, but still a huge part of me didn't want to go. I knew it would be upsetting as the Menin Gate Memorial was yesterday, but to visit and remember is the least I could do. The Navigation Lords were against the visit, having us driving around in circles, but then we didn't expect to find the world's largest commonwealth cemetery tucked away behind houses. Like many of the other 156 cemeteries in the area life has moved on around it.

As we walked towards the small building which housed the visitors centre I could hear a voice, soon it became clear that the voice was reading out the names and ages of those buried there. As I stepped into the single, sparsely furnished room their faces appeared on the wall, sepia toned, uniformed, smiling and proud and unaware of what was to come – the first tears rolled down my cheek.
Walking around the display of information and personal belongings it was often hard to focus on words through the tears, the names continually read out, the ages usually between 18 and 21.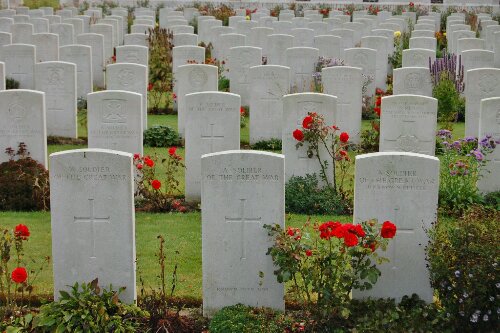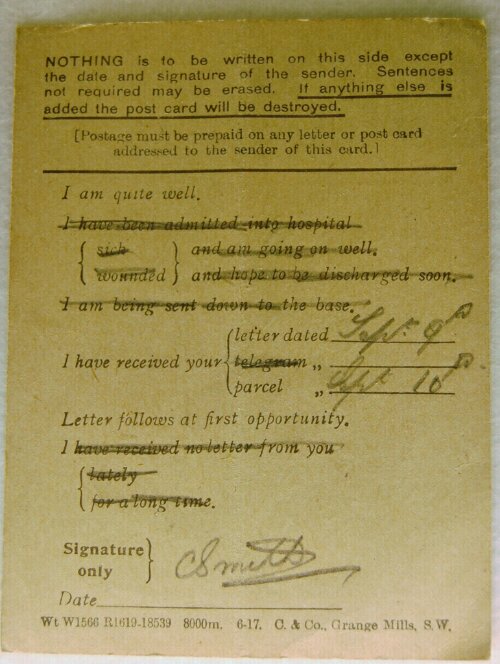 In the years that The Great War raged here the British fired 4.2 million shells, no doubt an equally astonishing number came from the German side too. I say the British, but in reality it was a world war and men from the other side of the globe signed up to fight in the corner of Europe. Of those buried here 8,961 were British, 1,386 from Australia, 997 from Canada, 520 from New Zealand, 14 from South Africa, 2 from British West Indies and 4 from Germany. But that's just part of the picture, during the worst of the fighting 245,000 from the British side and 215,000 from the German side were killed, wounded or went missing in just 100 days to gain 8km of land.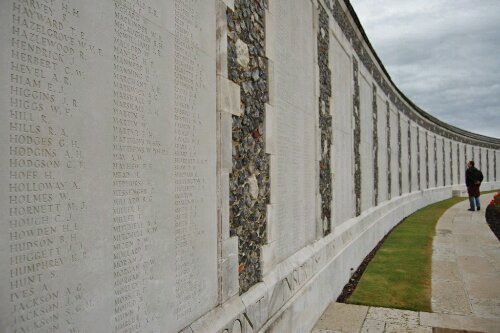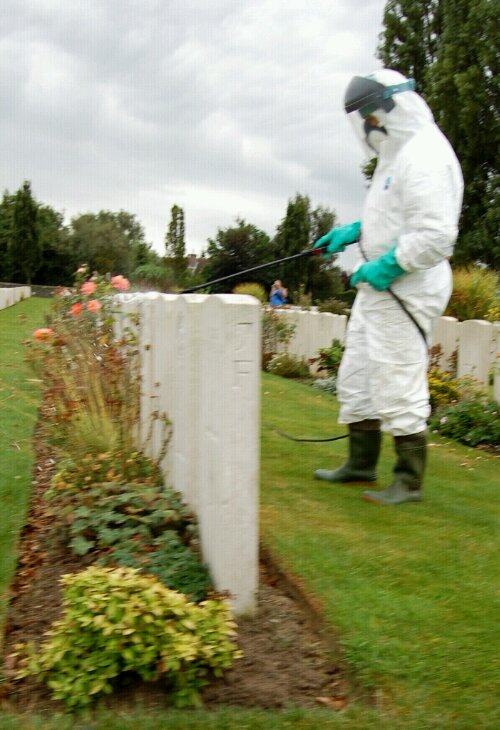 Tears flowed again as we saw the graves for the first time and walked along the memorial wall reading the thousands of names engraved on it. We weren't the only ones, small groups of people gathered talking softly, tissues in hands or blowing their noses. After a while we're emotionally drained and head back to Dave for food.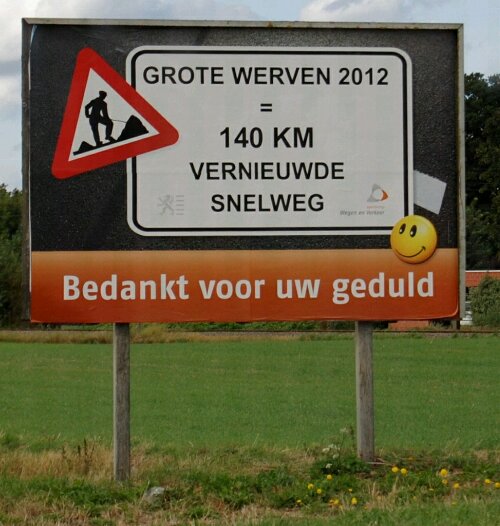 Charlie had his pre-return appointment at the vets at 4pm so we made our way south and were soon back in France. It's been months, but it still feels like a familiar old friend, although my limited French has all but vanished as my brain has struggled to cope with so many different ways of saying hello, please and thank you.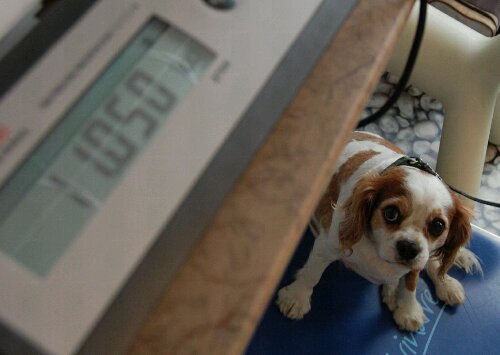 Jumping on the scales it seems Jay and I aren't alone at putting on a bit of weight on this trip, so many countries and so much tasty food! Charlie has officially scoffed his way into the higher weight bracket for everything, so the little porker will be shortly going on a diet as flea and worm treatment gets more expensive the bigger you are. We took the opportunity to pester the nice lady vets with multiple questions about Charlie – his coughing when it's too hot, an intermittent rash on his belly and which is the best flea treatment for across Europe and especially the South (Advantix in case you're wondering).
We came away with a clean bill of health, a fit to travel pooch, a completed pet passport and 12 pipettes of treatment as it's prescription only in the UK. To celebrate we stopped at Carrefour and shopped, €123 worth of shop with some very tasty treats – our diets will have to start another time.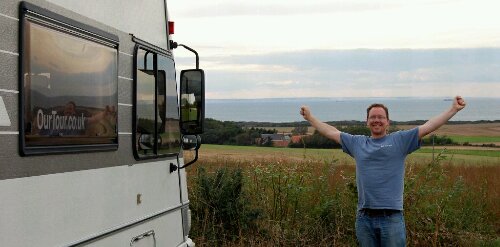 At 6.37pm French time we drove onto a stretch of road we'd driven on over 300 days ago and completed the circle. But don't worry that's only circle one, hopefully there will be many more to follow.
Ju x