Dave the motorhome is a few inches further across his pitch at camping solitude near Dubrovnik – all will be explained below.
Last night we chatted with Roz and Anthony, owners of the old Bentley, swapping anecdotes and laughing a lot. The air was oppressive as the slight breeze dropped once the sun set. In a nearby cafe a throng of people surrounded the TV, the green glow from the screen and the grumbles from the Italians, which decreased as the Spanish score increased, the only giveaway that a major final was taking place.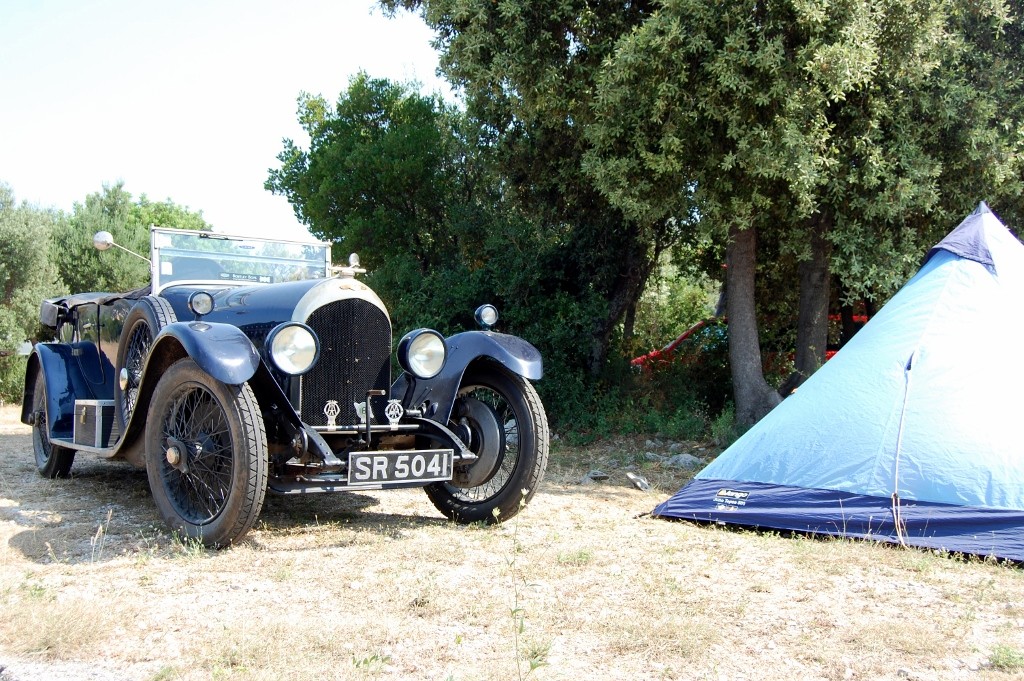 We didn't even notice it had all ended, until Anthony received an email which his blackberry kindly read out to us all. Nipping back into Dave we quickly logged onto the wifi for a pre-arranged skype with my parents. It was great to see them and we broke the news that we're timing Dave's MOT to coincide with Mum's birthday in September. This means we'll be back for a week around the middle of the month. We'd normally have a party to celebrate, but doubt our tenants would be too happy with the situation, so we'll sort out a Friday night gathering in a pub in Nottingham and let everyone know in plenty of time so we can say hello and au revoir, for another six months, to you all in one go.
The temperature was uncomfortable all night. Waking up I ventured outside into the shade in the hope of a cool breeze, none came. Checking our emails we discover that Vodafone communications department have done a very bad job concerning the new EU regulations about costs for data. A frustrating day of emails, calls, tweets and swearing and we still can't get it confirmed what is happening with our tariff – we did have it writing that it would stay the same, now it seems they've changed their minds. While the costs for calls and SMS have reduced, we mainly use our phone for updating this site and for internet and our bill will jump massively.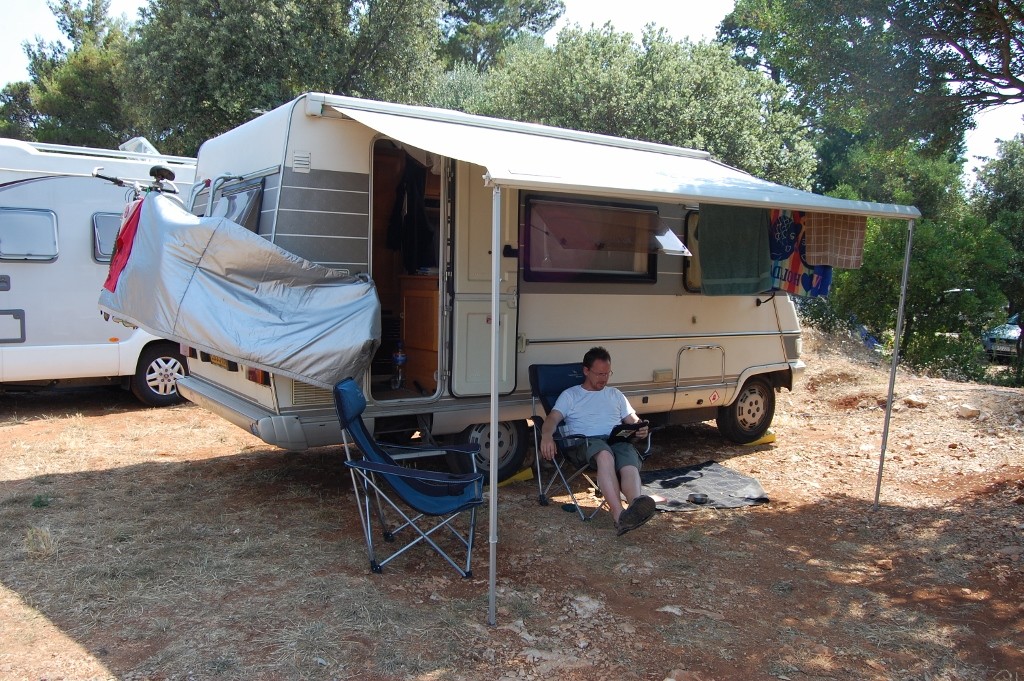 We're looking around for alternatives, but it's not looking good. We'll probably have to change the way we update the site, doing so where and when we can find wifi or just putting up text and adding images when we can. It's very annoying as we're still tied into a contract with them, but as the tariff we were using was an addition they say we can't leave – and even if we could leave, I'm not sure where else we could get such a good deal.
The heat of the day and the frustration at the lack of clear communications left us a bit tetchy, probably not the best frame of mind to drive a motorhome into a tourist town and try to park it. Especially not Dubrovnik. Every car park and parking meter welcomingly displayed a no camper sign or sticker. Empty spaces lined the roads a couple of kilometres from the town – well it was nearly 5pm – but we couldn't use them. We daren't use them, when we pulled over to look at the info on a parking meter a tow away truck pulled up behind us.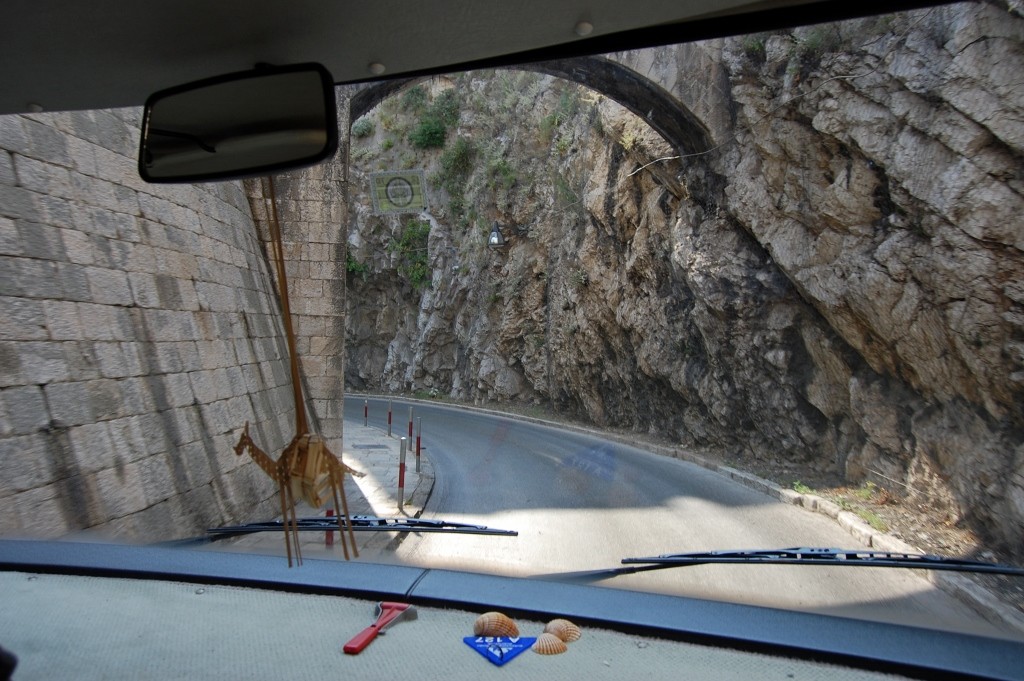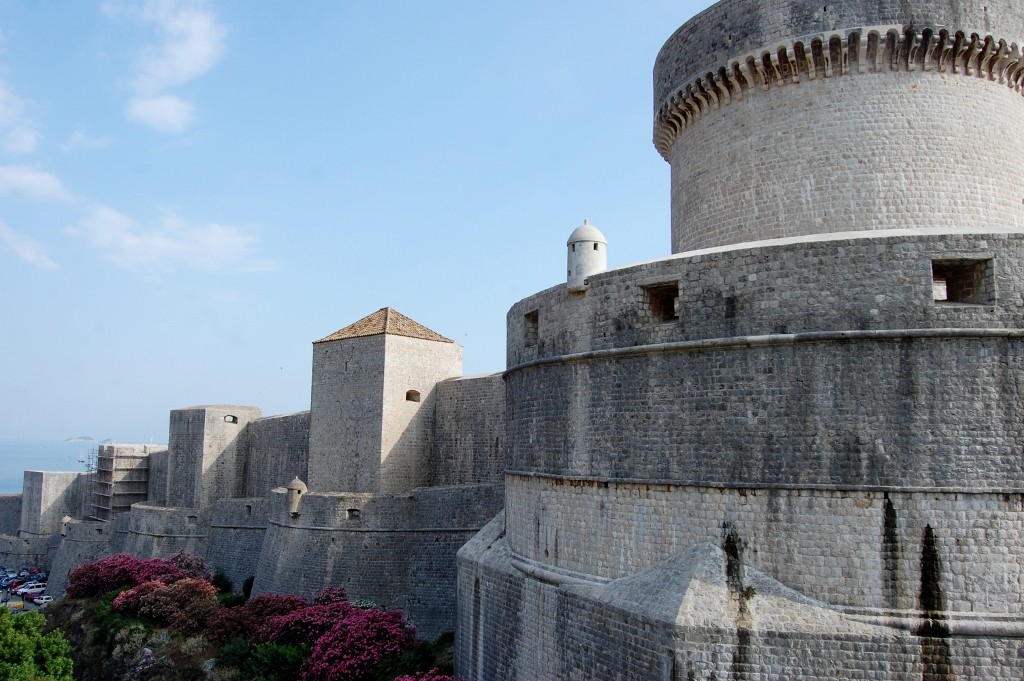 We drove around the walls of the old town, we headed further out the road we were on climbing higher and higher above the defensive walls and terracotta rooftops. Then we spotted a lay by, we pulled over and took some photos of the elusive town, it was the closest we were going to get. The campsite is about 6km out and in this heat there's no way we'd be able to walk it. The receptionist suggested parking at cruise ship terminal, which would bring it down to 5km, still not really doable. Charlie can't go on the bus, so it looks like we might have to cough up for a taxi after all. We're not sure if we really want to bother now, the city hasn't endeared itself to us with its rules and restrictions. We'll see how we feel tomorrow.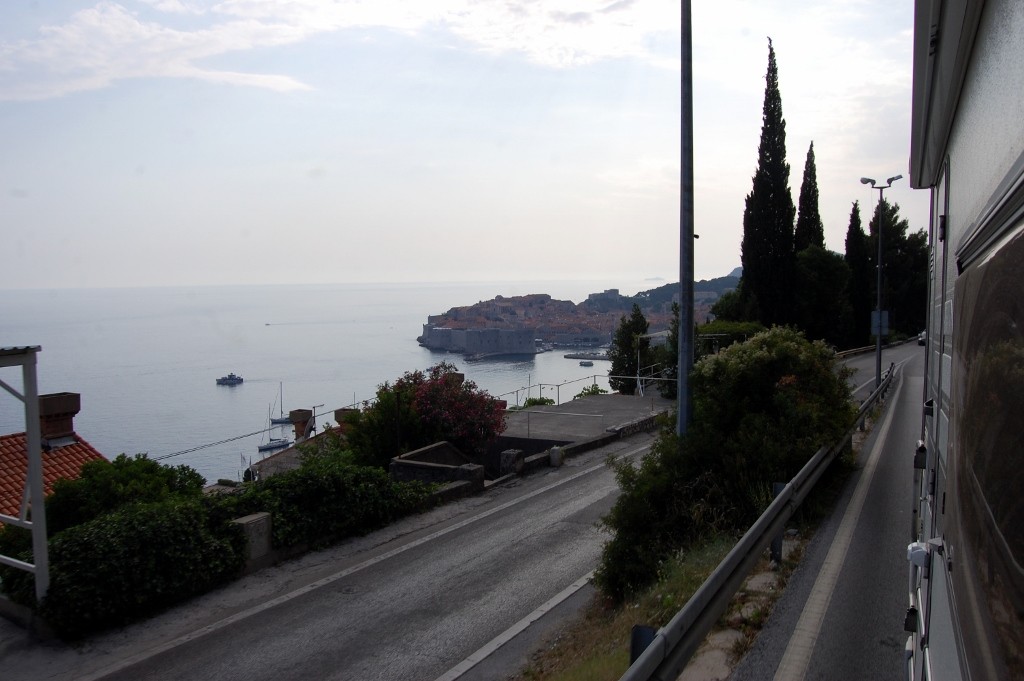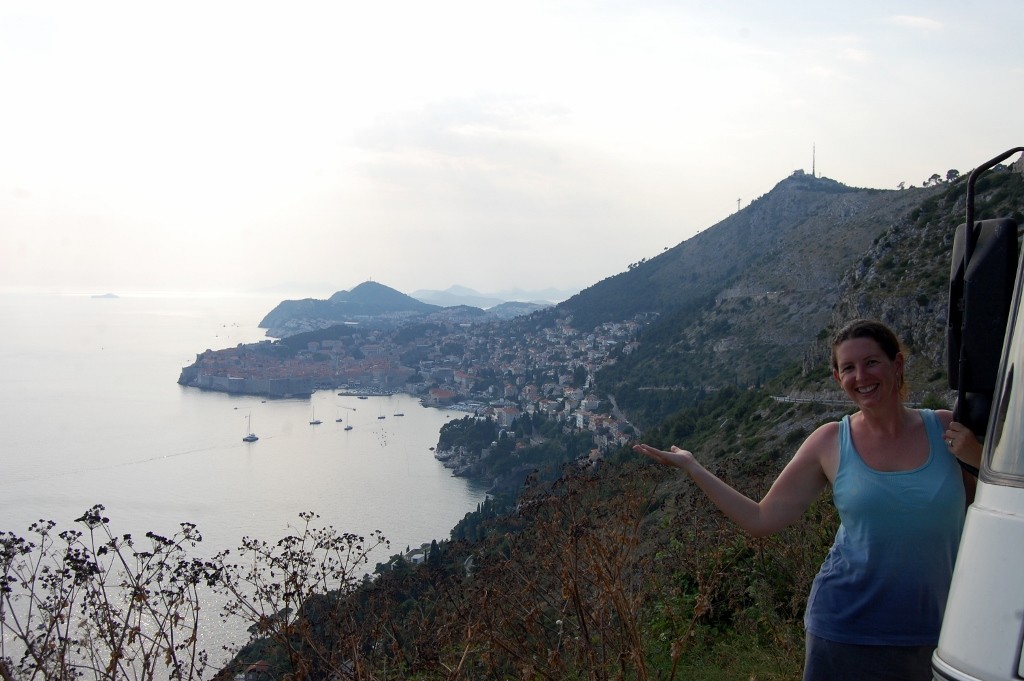 Trying to find a place to turn around on the coast road we stumble across a sanctuary – Lidl. Charlie's dog food tub contains only dust and there is so little food in the fridge that it's sliding around. I walk through the sliding doors into the cool, welcoming aisles and stock us up on goodies to try to cheer us up.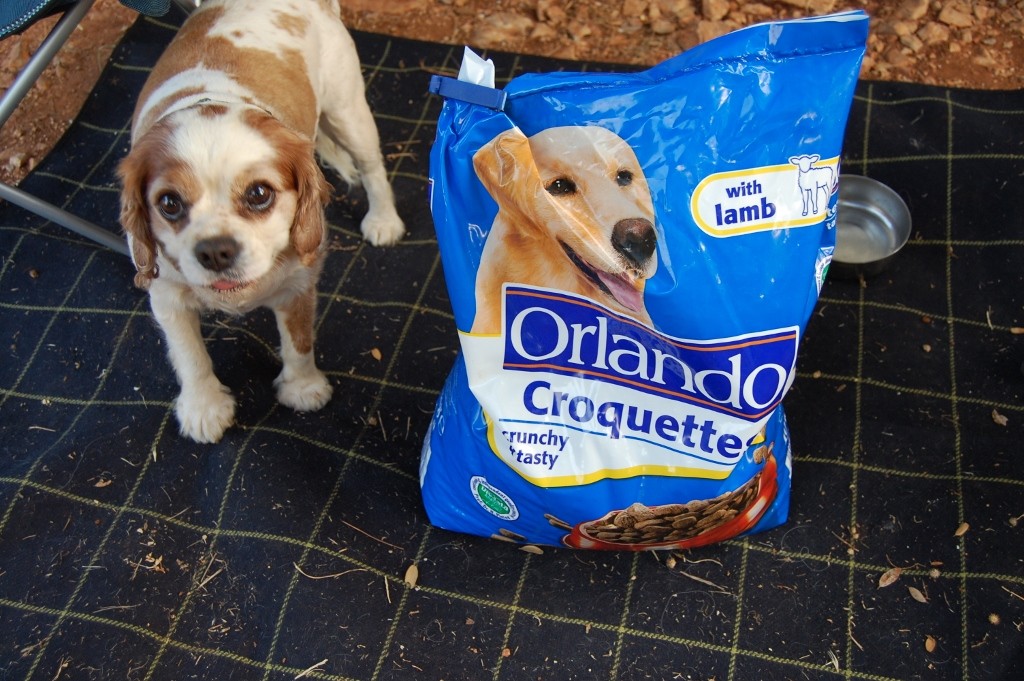 It's been a bit of a low day on OurTour. We even managed to burn the pizza I'd bought for tea – Charlie's not complaining though, he's getting plenty of it. The sky is clouding over so we're hoping for a cooler night, then fingers crossed things pick up tomorrow.
Ju x