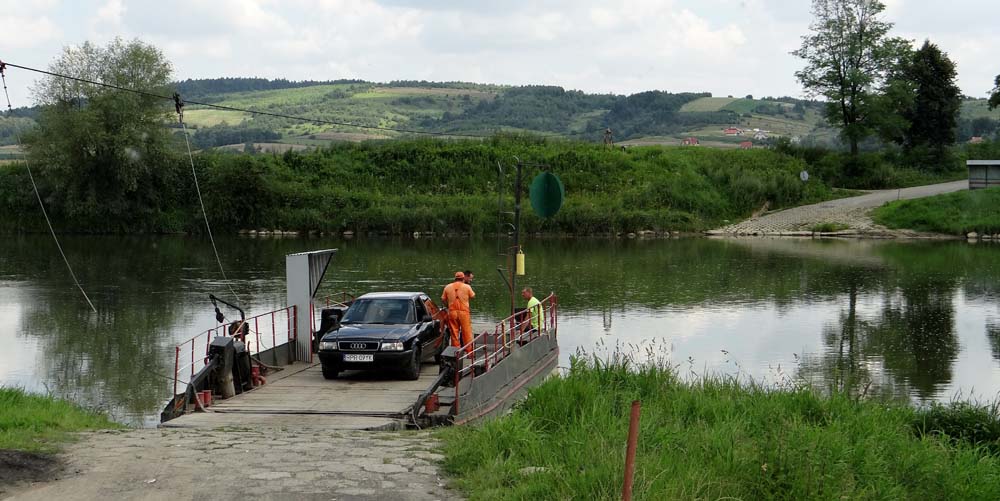 Dave the motorhome has his wheels on freshly mown, deep green grass. It feels good here at the three star Pod Jabloniami (Apple Trees) camping in Tarnow, better known on all the signs as Camping 202 (N50.02268 E20.98747)!
Last night we watched the Poland episode of Michael Palin's New Europe. Michael made his was south from Gdansk via Warsaw, a boat that went on land, a steam train (which he got to drive), a comedy sketch, the black Madonna icon unveiling and a daytime TV show, to the Slovakian border. All in an hour – it's a very good job our days aren't that full or we would never get around to writing our blog. Anyway, Michael visited a few places we fancy going to so we put the evening down to research and slipped off to bed just after 10pm (which was 11pm to us, but 9pm to family back home – time zones are so confusing).
This morning I must have jet lag as I was wide awake at 6.30am, hang on though, I don't normally get up until gone 8.30am, so I could hardly put it down to the time zone difference. We had a long driving day ahead of us, so I headed back to bed and leapt up at a more reasonable hour of 8am. With the sun shining on us we had a breakfast of fresh coffee, freshly squeezed orange juice and pain au chocolats – it's great being back in the EU, even though everything we ate was actually bought in the EU before we even reached Ukraine!
Just after 9am we fired up sat nav and were off – it was so good to have her back, we've missed her. She doesn't have Eastern European maps so the last time she made any sense was southern Italy, and we ignored her there as she kept trying to take us through narrow Italian towns! Feeling a tad redundant I opened our Poland map and gazed at it, hang on – don't we need to cross the river? Feeling nostaligic and because we'd missed her dulcet tones we decided to ignore my map and let sat nav take us there – after all she would know better than Michelin!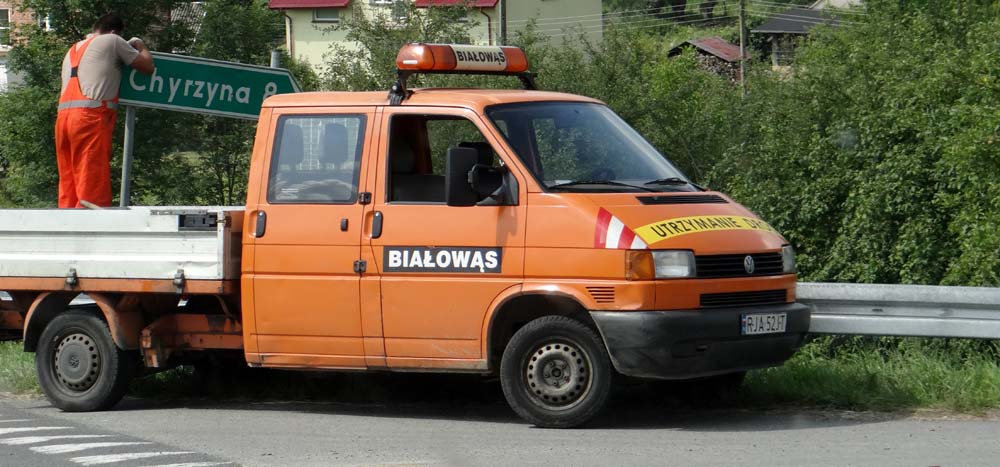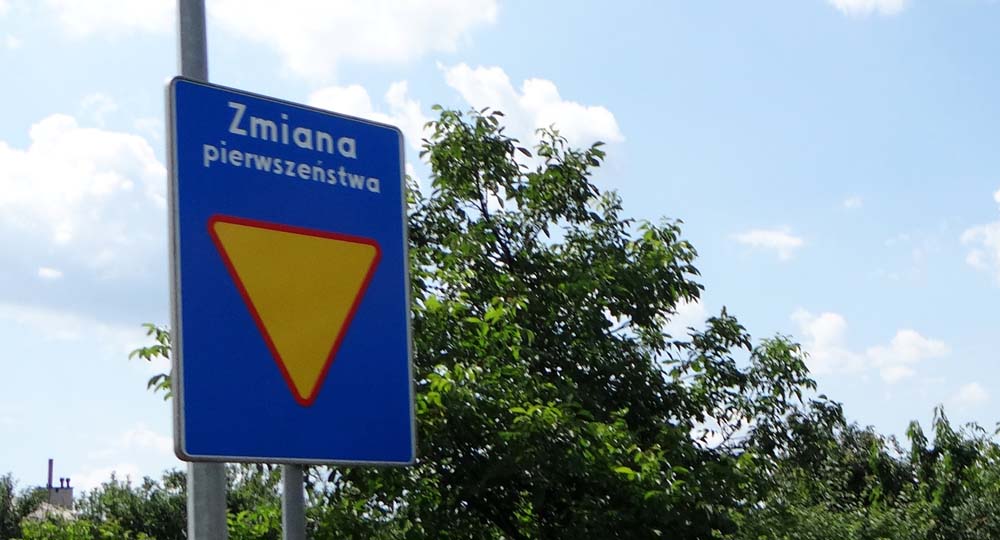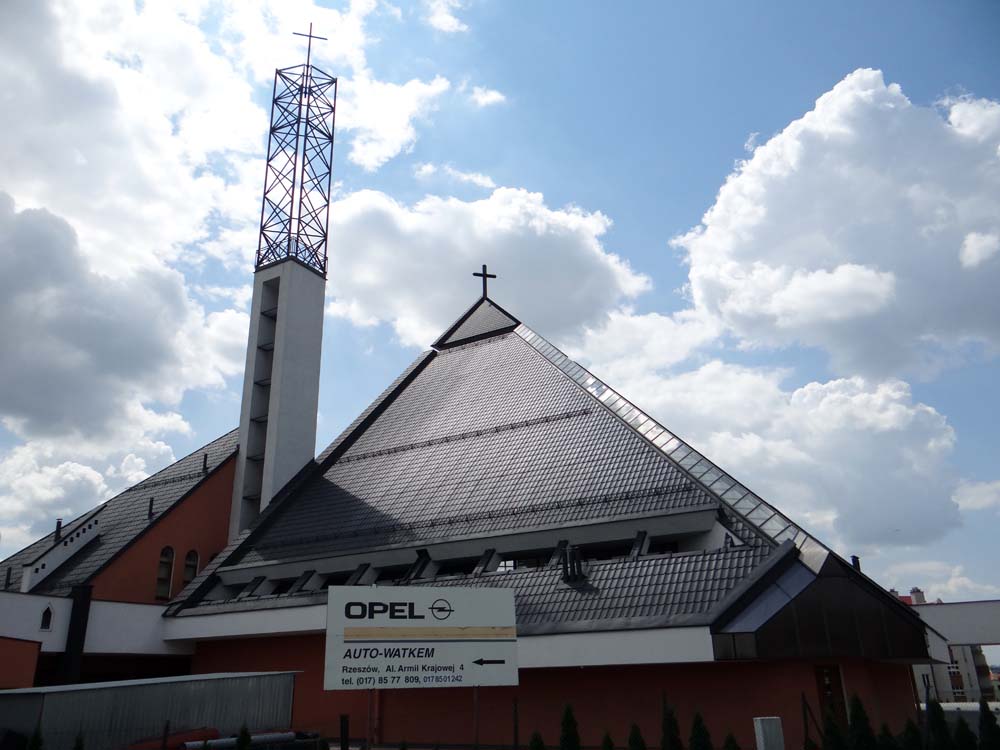 We headed west – a good start – and soon found ourselves on tiny country lanes that weren't even on our map, good old sat nav, a short cut, sure they might be a bit bumpy but we joked that she was easing us into smoothness – too much at once after the roads we had been on and our minds might explode. We laughed as we passed a suspension bridge with a 2.5m high barrier and a 2 tonne limit as she obviously knew we couldn't possibly go on that, and on we went winding our way through the countryside, soaking in the lush greenness of it all.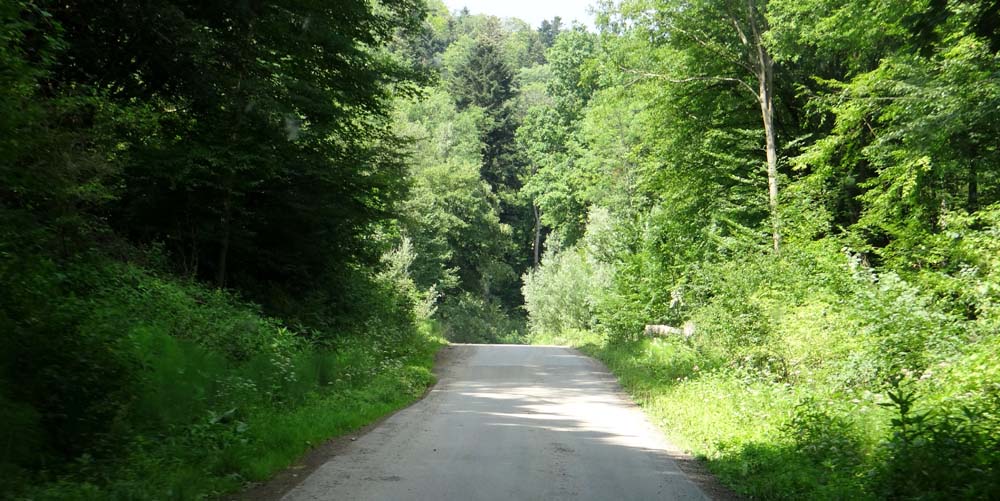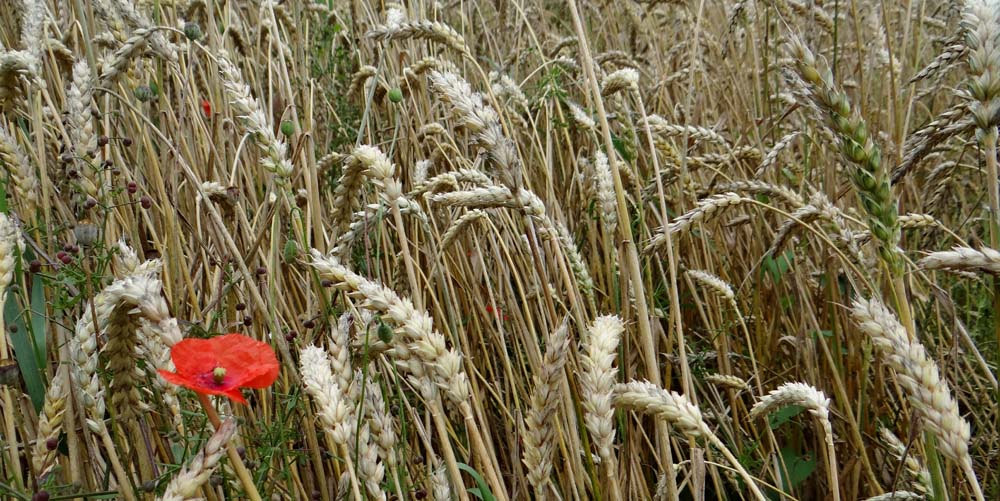 Hmmm, we're supposed to cross the river in 100m but there is no sign of a bri…… hang on a minute! Yes, our lovely returnee sat nav had decided we'd take a tiny ferry across the river, oh and not only that, but we'd get to negotiate the super steep banks on either side. We looked at the ferry again, then at the banks, then at the map, then at each other; and turned around. There was no way we'd get up the bank on the other side in Dave, not without a winch, so we drove the 45 minutes back to the hotel and began again.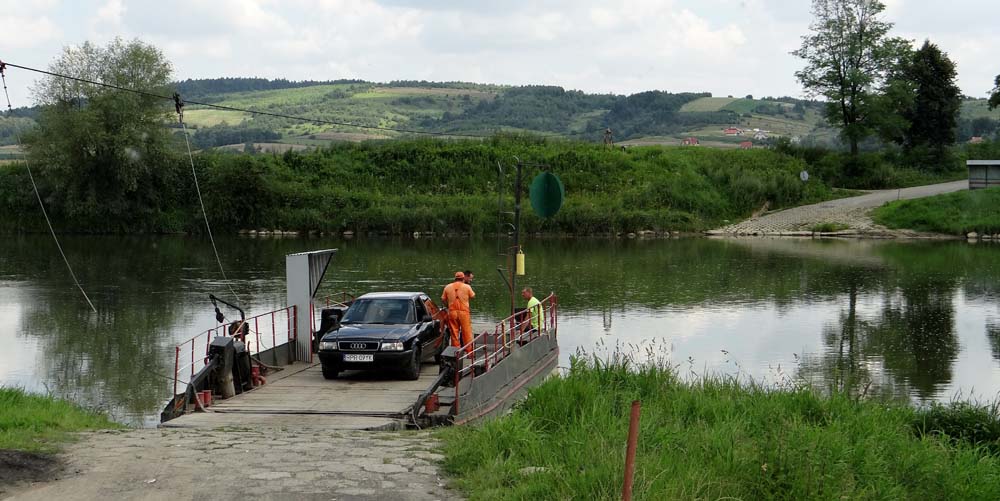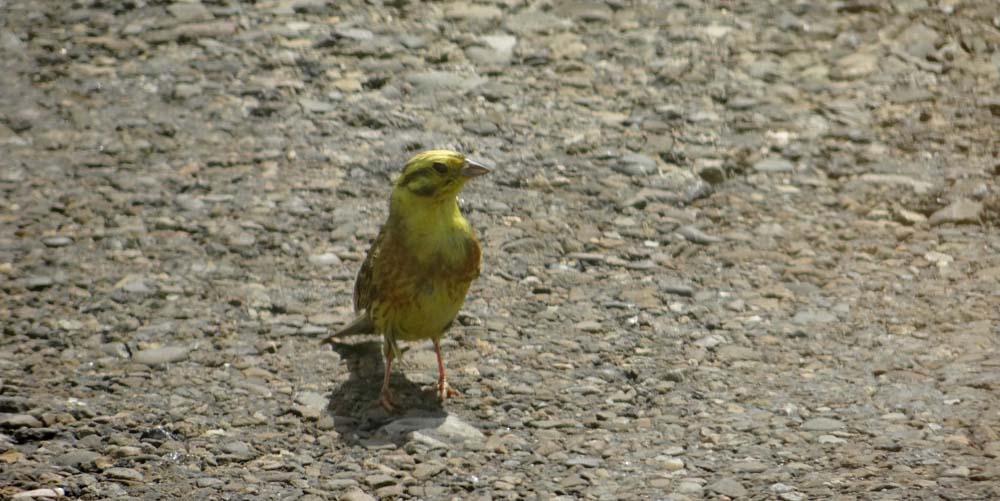 This time sat nav was turned down, not off, as she does serve a purpose (she tells us where all the Lidl's are) but right down so she stayed silent as we drove the nice smooth, wide if somewhat over-engineered E40, known locally as 4. The road was so great that the only thing we could grumble about was the sheer volume of speed cameras. Positioned on every pedestrian crossing with speed limit signs quickly dropping down to 50 they sat there waiting for a tiny slip of attention. Fortunately we had a huge lorry in front of us most of the way and he must already have points on his licence or can't afford another fine as he slowed down for them all.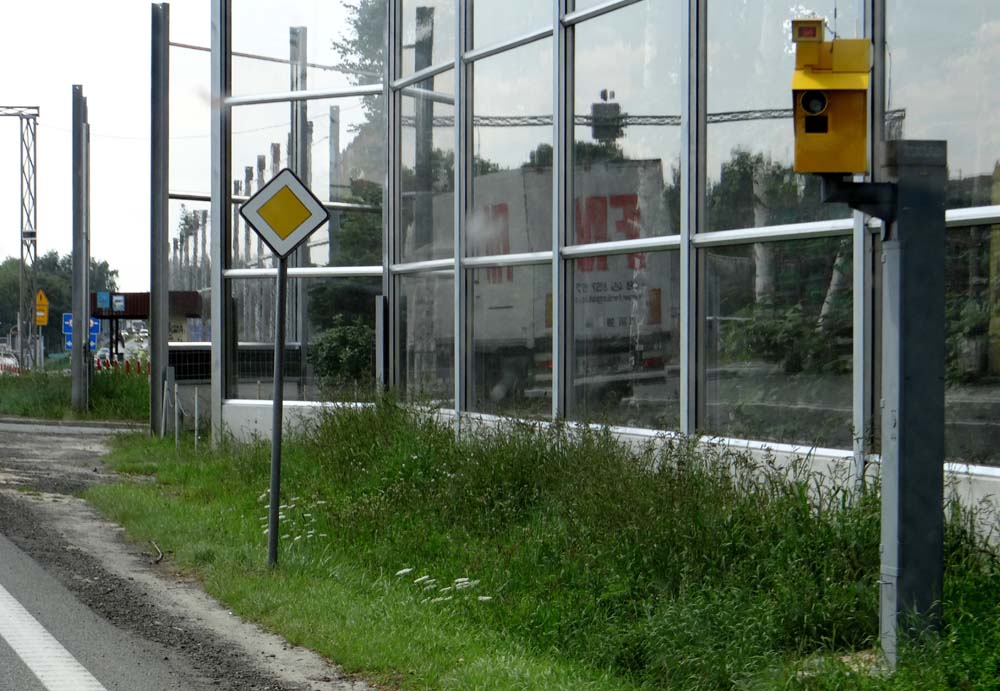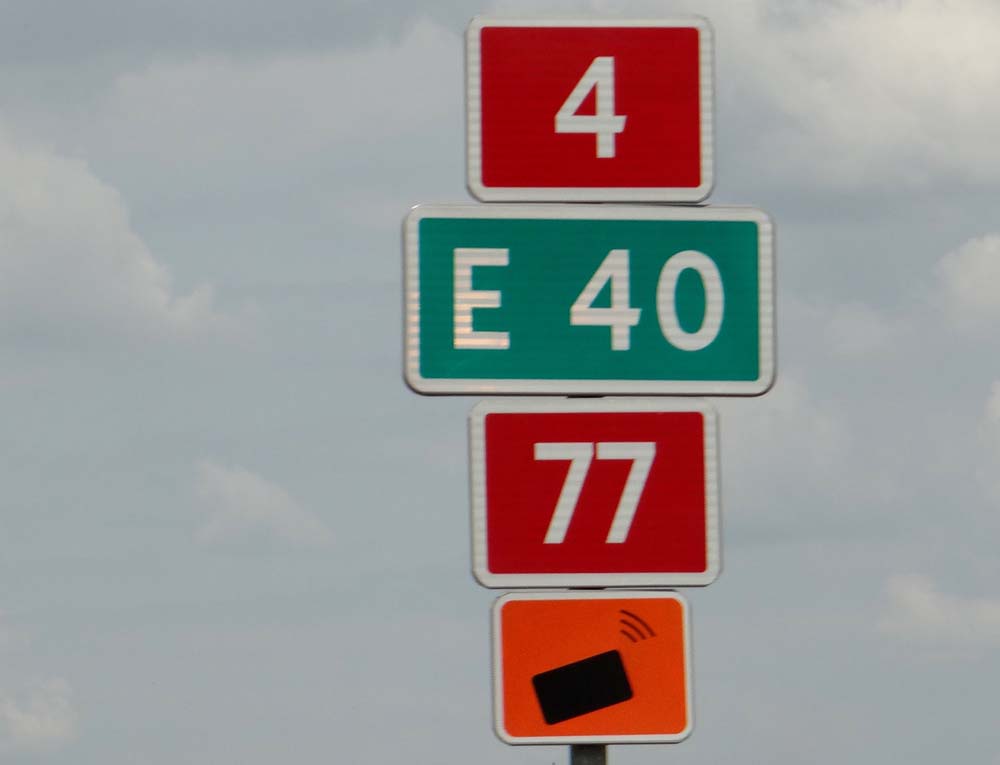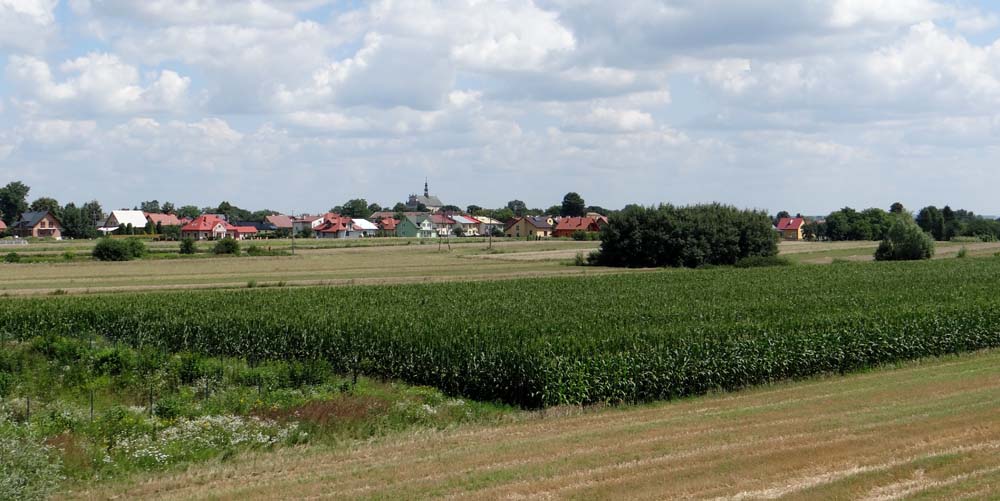 By 12.30 we started to flag, so we pulled off the 4 and made our way into the little town of Lancut and followed the signs for parking. Pulling in a man in a high vis jacket approached us, it was 5 zloty (£1) an hour for us (as we were deemed to be a bus), but we were too hungry and tired to argue, so handed over one 5 zloty coin and tucked into some food.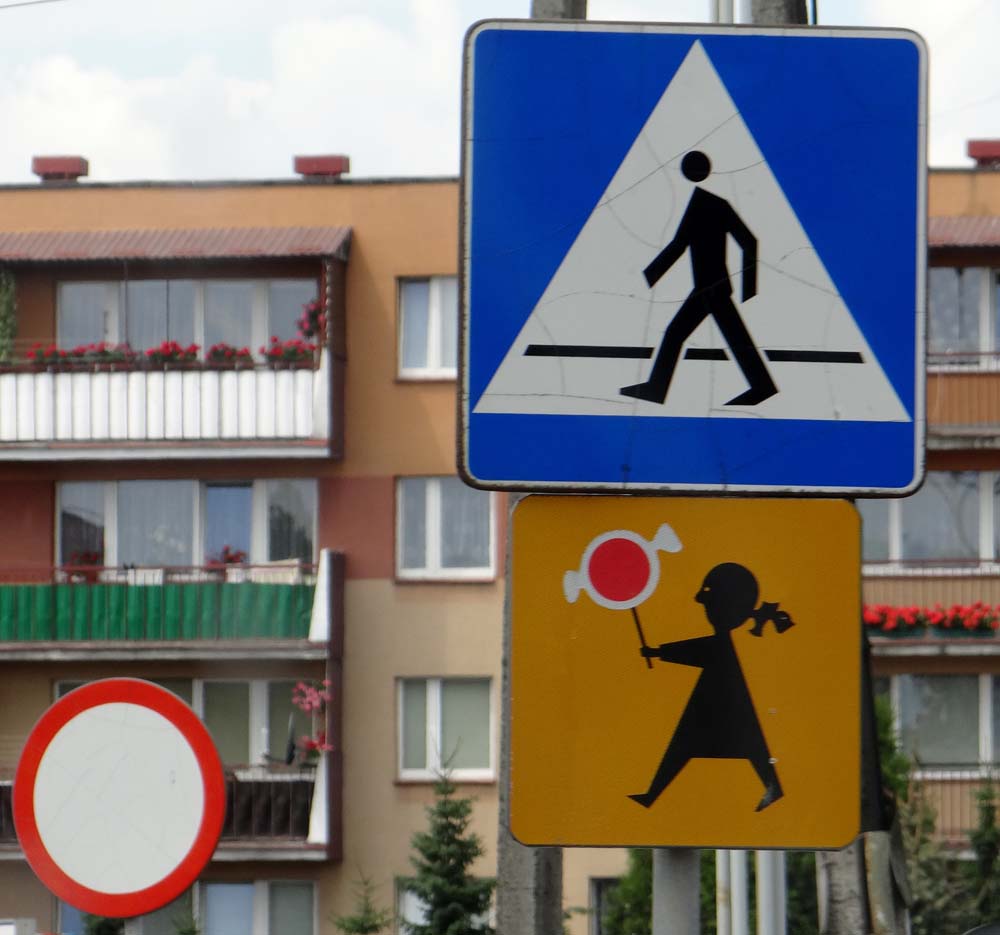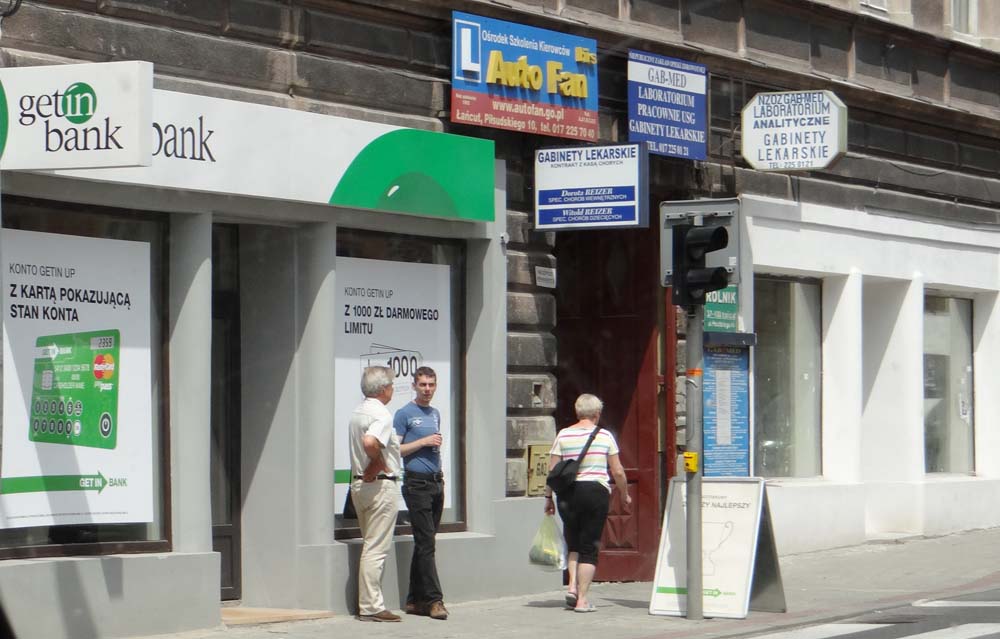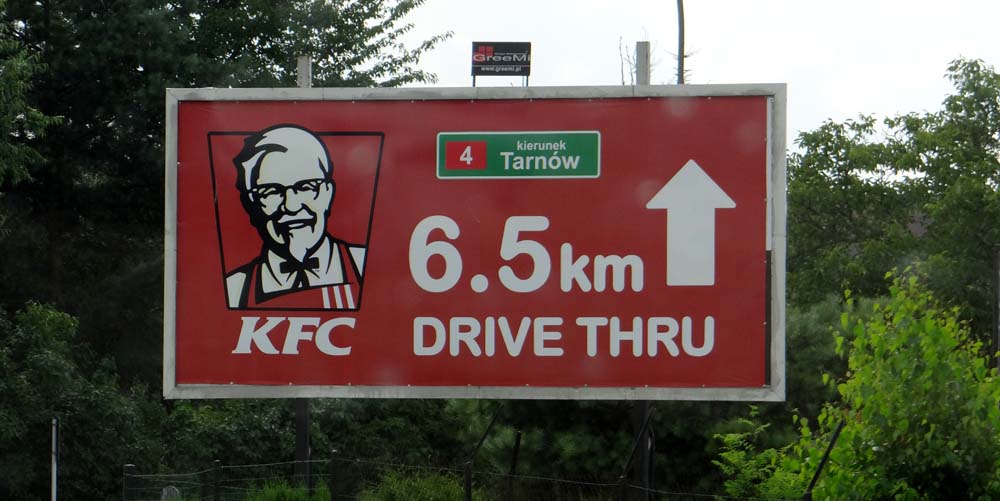 A quick pooch leg stretch and we set off again, back onto the 4 and behind another speed camera-fearing lorry. It appears that we have slipped back into the land of law obeyers, observance of solid white lines and organised driving – not that we miss the white knuckle driving of Italy and Greece, but it did help to provide entertainment on a long drive.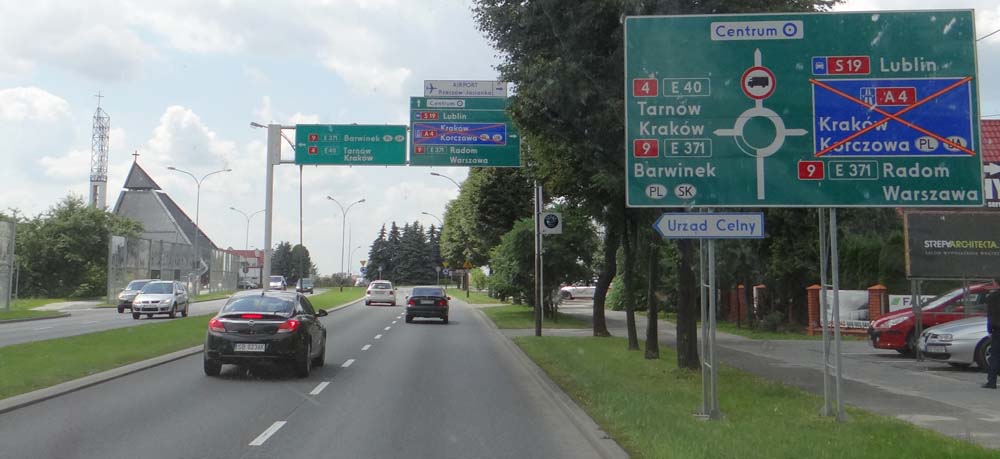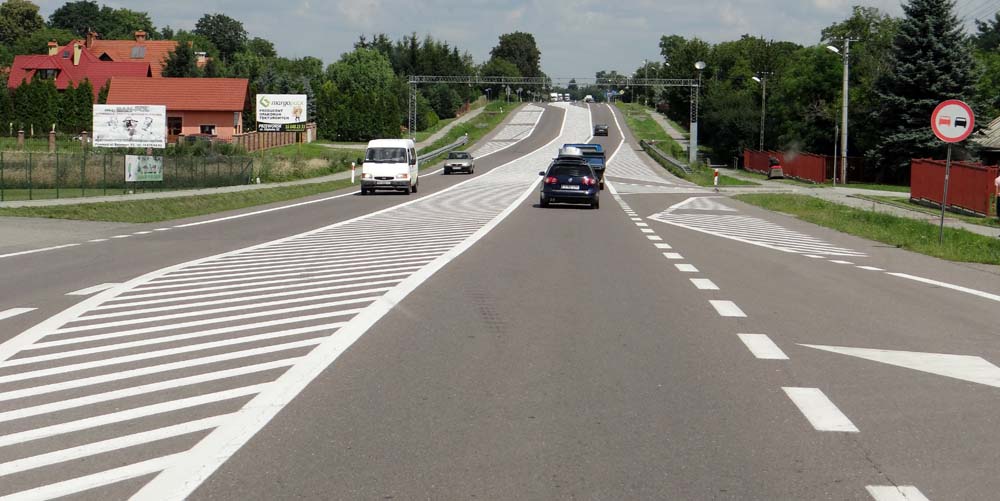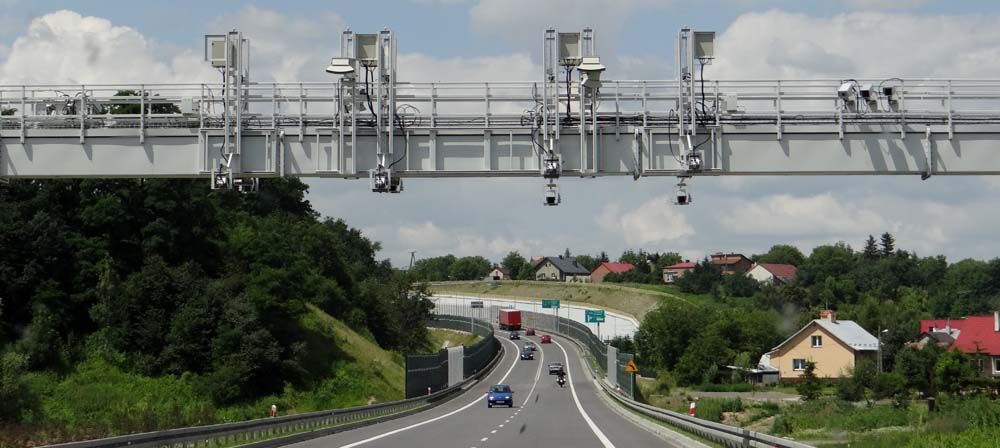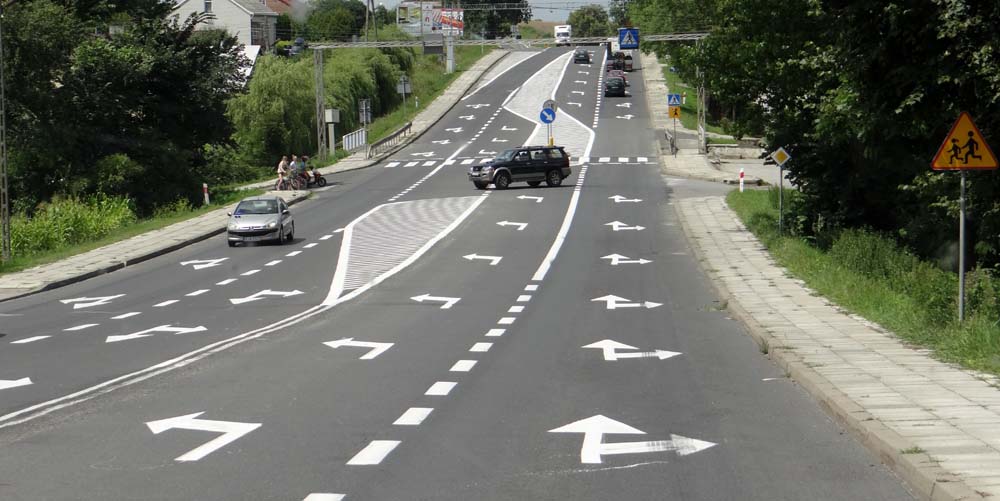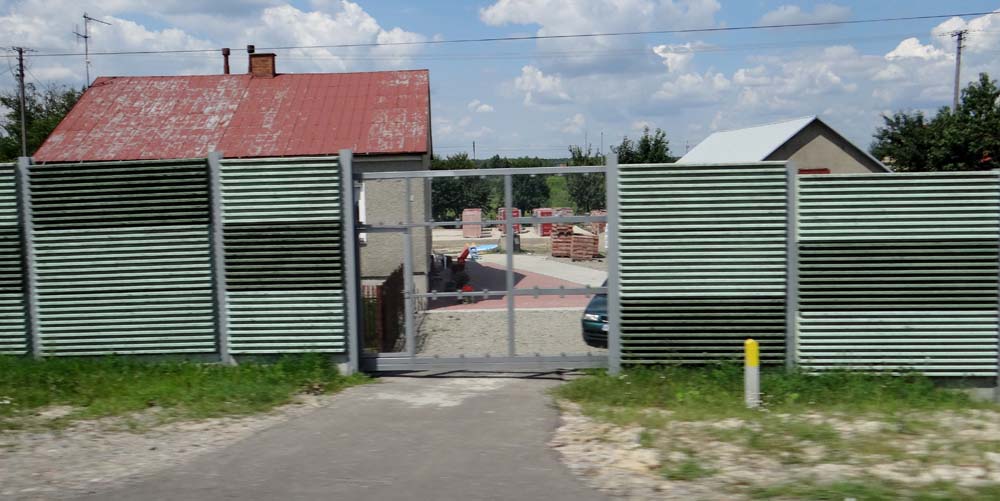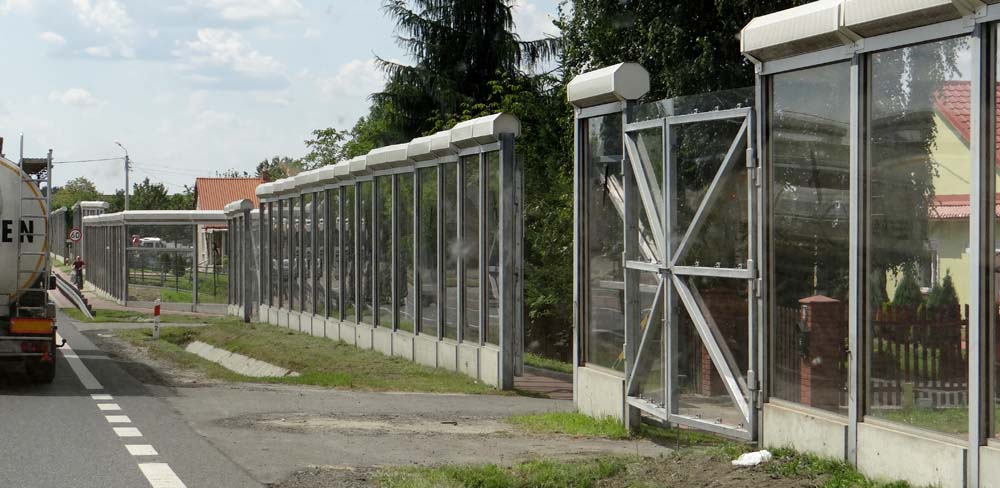 When we got to within 10 kilometres of Tarnow, sat nav regained her voice and guided us in – redeeming herself. She does struggle to find the best route for us to get anywhere, but once in a town she can find a campsite better than a boy scout with a navigator activity badge. The campsite is in a residential area, about one kilometre stroll from the town centre. With a nice hotel and restaurant to one side, and little wooden bungalows around the edge, we're effectively parked up on the hotel lawn. There are three other motorhomes here, one belonging to fellow Brit, Keith, who's touring for a couple of months taking in the Baltic coast and Poland.

We booked in for a couple of nights, got out the camping chairs and relaxed. Reading the information about the site I spotted there was a laundry, so load one went on and is now out drying on the line – loads two, three and maybe four will get sorted tomorrow (at only 10 zloty a load, everything is going to be washed – even Charlie might get thrown in!).
Settled in we got chatting to Keith and joined him for a cold beer on the hotel verandah. He used to run a pub and before that kitted out and lived on a narrow boat – so of course Jay had a million and one questions for him. After a few beers, one of which had raspberry syrup in it like the locals have, the food smell from the next table was too good, so we ordered what they had – potato pancakes with goulash and sour cream. It was lovely!
We headed back to Dave and lit our citronella candles as there are a few flighty bitey things about and Jay has made another of his mosquito traps using a water bottle, some yeast, brown sugar and water – if you want to know how to make one just drop him an email and he'll let you know – so far there isn't anything trapped in it though!
With a good beer buzz, some clean clothes on the line and a lovely friendly place to stay we're liking Tarnow and that's before we've even set food in the historic town centre!
Ju x