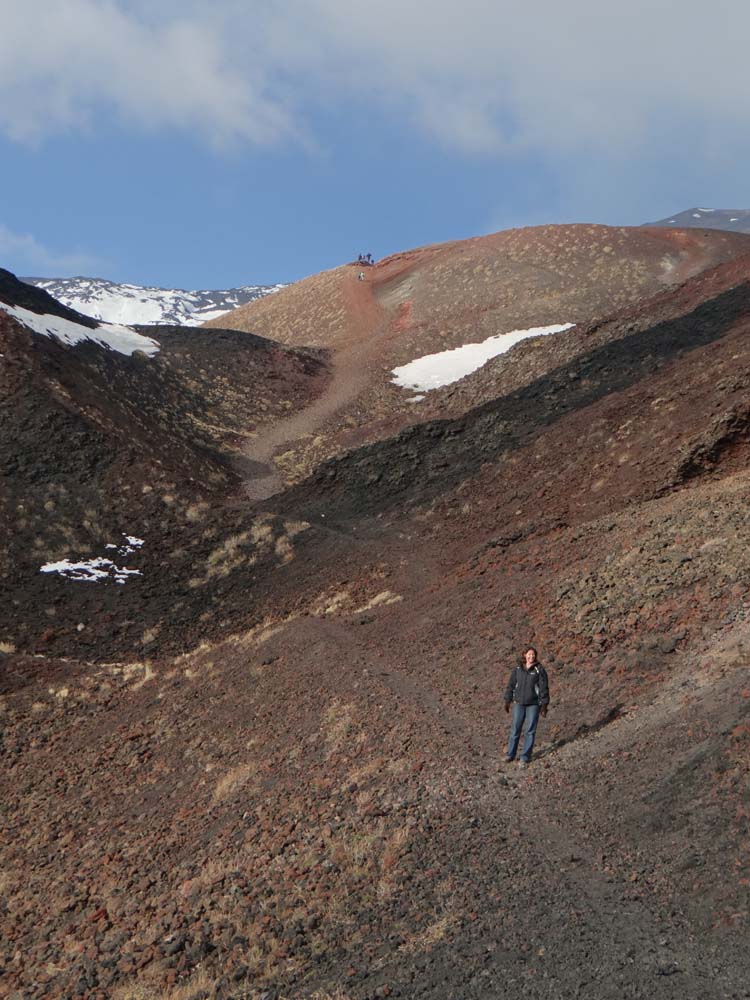 Dave the motorhome has his chest puffed out, despite his advancing years (and miles), he's nimbly climbed the side of Mount Etna, over a vertical mile, and is parked at Rifugio Spaienza (roughly 1900m at N37.69926 E15.00042). This is the highest navigable point on the volcano, after here it's all gondola and four by four. In theory it costs €10 a day to stay here, but the Helen's donated their unstamped ticket for us so we're on a freebie.

The man flu kicked in last night, having me in alternate shivers, sweats and stomach cramps. We all chipped in to valiantly fight it with a fire and a few glasses of vino, but to no avail. I slept on Charlie's bench, or more accurately didn't sleep, much to his snorted disgust. This morning, feeling a little better, the sun beamed down on us again, flashing off the snow-covered side of Etna. Decision made: we were going for it.
As we left the campsite, after hugging the Helen's and patting Zach goodbye, we chatted about our Christmas. The combination of company of our fellow Brits, the friendliness of our co-campers and the jerky Skype sessions we managed to get working with our families all contributed to a great Xmas away. Oh, and the warming light of the continual sun didn't go amiss either. It was time to head on though. Dave was treated to a splash of new engine oil and off we tootled along the motorway.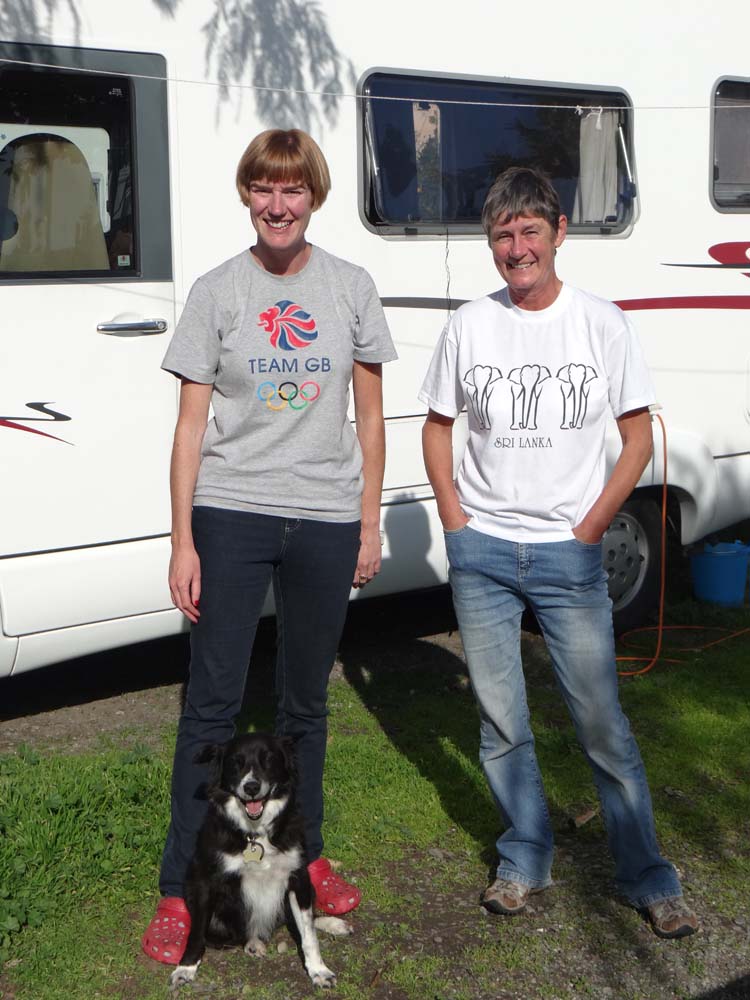 By the way, the toll booths here are in an incredible state of damage, especially the ones you pick up your 'I'm-starting-my-painless-journey-here-ticket'. They have a big red button which I lift my driver's seat armrest and remove my seatbelt to punch. Each time the battered, rusting, sticker-covered metal box manages to defy it's attackers and spits out a ticket, surprising me as I prepare to reverse gingerly. Maybe it's the fact the tools are so small. Although we only took a couple of junctions, maybe 20km, I again though the booth was broken when it showed we owed €0.90.
There are a few roads to Etna, but everyone seems to come here, Rufugio Spaineza, something akin to a tiny ski resort with log cabins shifting tat, restuarants and a couple of beautiful fold-out trucks selling Etna honey. As we aimed Dave at the brown tourist 'Etna' signs we managed to spot, popping up not unlike military shooting range targets, I thought about the past. Before we started this trip we avidly read the blogs of other motorhome-bound travellers, trying to imagine how we might too find life on the open road. Many of them had come this same way, and it felt like fruition of a dream to be following their tyre-prints up here.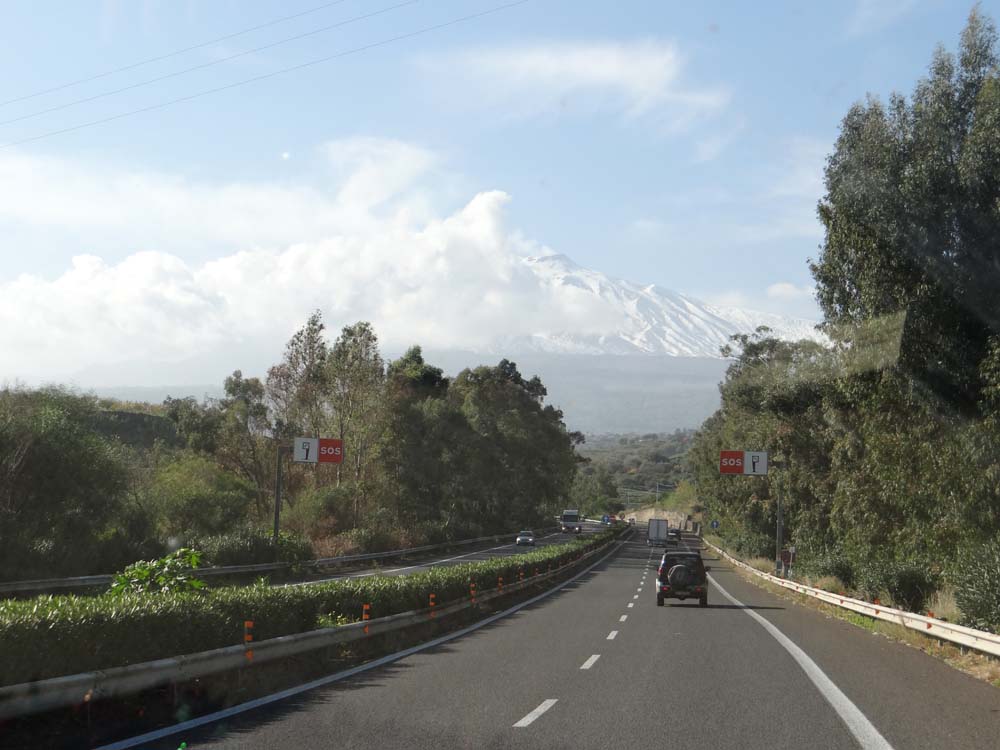 The road bounced about through ragtag towns, only the imposing churches and an unlikely Porche showroom catching our eye from the continual 'build-me-quick' concrete squareness. Within these small urban patches, located away from the normal flow of lava, the road quite often resorted to stone, hardly a forward leap from the years of the Romans. We juddered and bounced along, getting excited about the prospect of tarmac when another unexpected Etna sign flung itself up, having me spinning Dave's wheel like something from Starsky and Hutch.
Builds seems to abruptly end, replaced with the frozen black bubbling flow of solid rock. The road switched back and forth between straight-ish sections and switchbacks; Dave pushing at it relentlessly in 2nd gear all the way. Sections of road passed the clean cut edge of rock, an ongoing effort to keep the route open as the ever-erupting Etna brushed at us specks on her sides. The volcano, which is more like a single mountain mothership playing host to a multitude of cracks and rims, went off numerous times in 2012. No-one up here seems worried. But for the banging tunes from an Italian van in front of us (silence seems anathema to the locals), and the barking of wild dogs, we're in a silent, snow-lined paradise.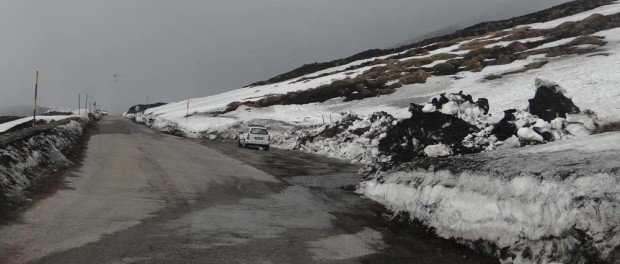 Once we've arrived up here at the top, parking up along the edge of the parking which dropped into a sea of cloud, we were immediately out and among the snow and lava. Paths of pumice and dust, lined with sun-shaped patches of deep icy snow, washed over by white cloudy wraiths, lead away from the parking area to small craters. Our boots now bear the dusty scars of staggering around them, Charlie legging it about around us and whimpering when he realised that, get again, we'd brought him somewhere terrifyingly unfamiliar and steep.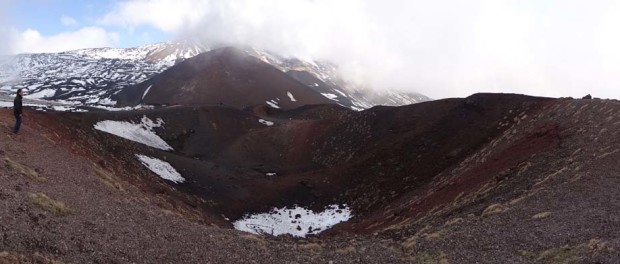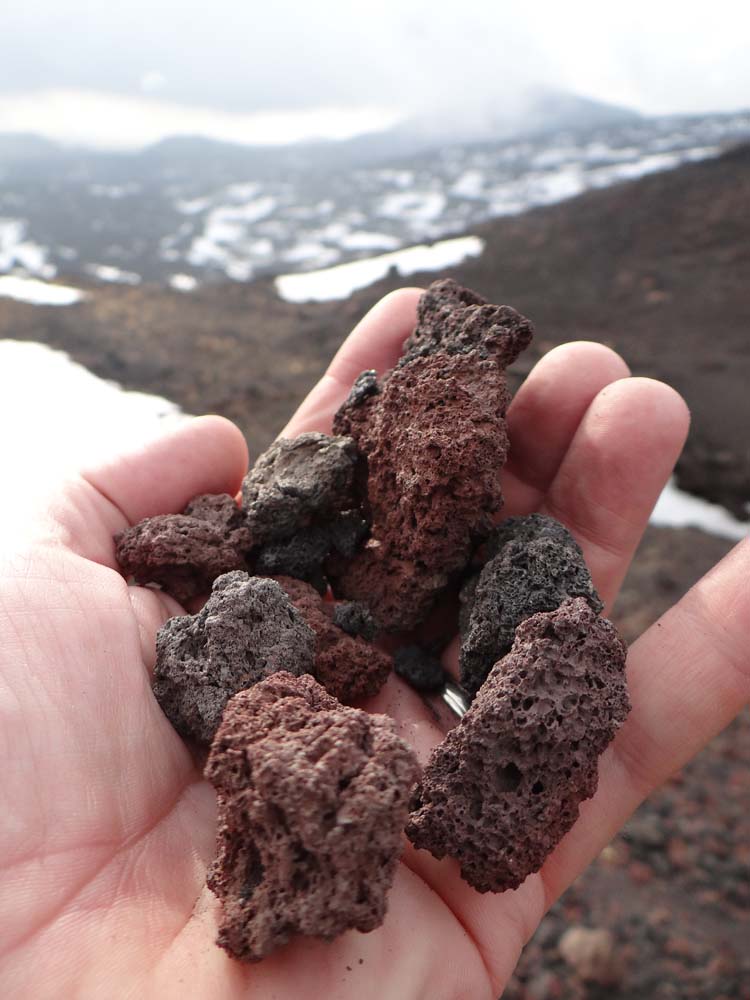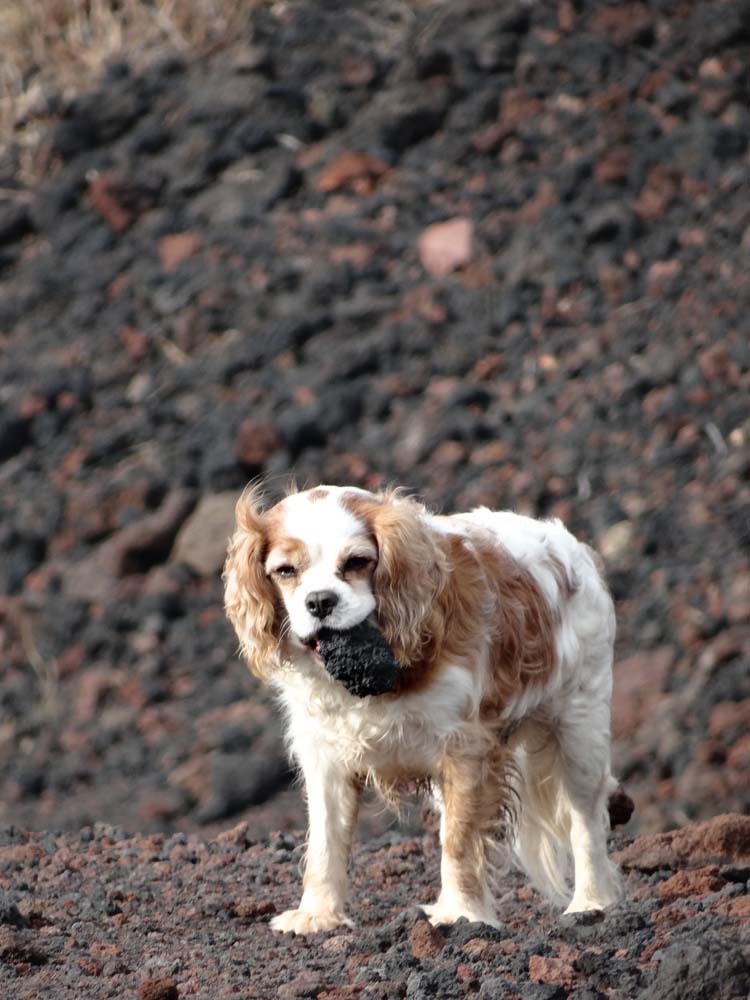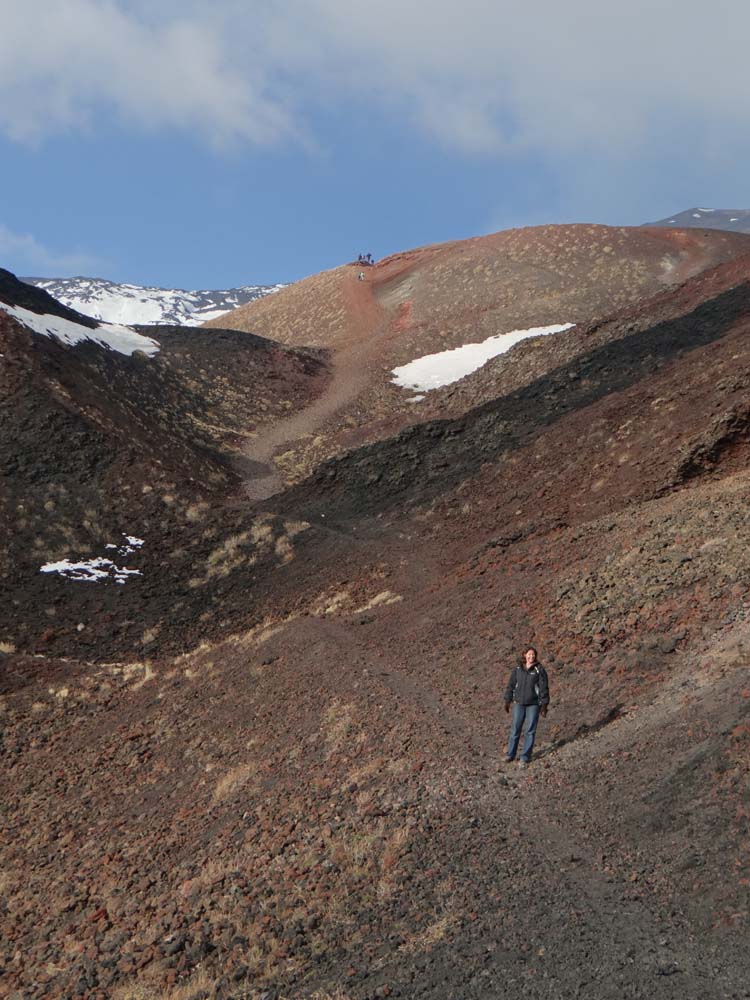 At the Helen's request, we popped into the lift station to ask about skiing up here. There are quite a few lifts apparently, and one near us was running, a piste basher nearby goat-footed it's way around and offered us some hope of being the bearers of good news. It wasn't to be. The kiosk man was almost apologetic about the lack of snow 'maybe in a week'.
As I tap this out the lights of a Sicilian town below are twinkling as the cloud retreats. If we're lucky (kiosk man thought not) then we'll get good weather in the morning for a trip to the top of the volcano. For now the heating is on full blast, working with our silver screens to fend off the freezing temperatures. It's a far cry from the beaches below. Once again we're privileged enough to be parked somewhere stunning, somewhere unforgettable.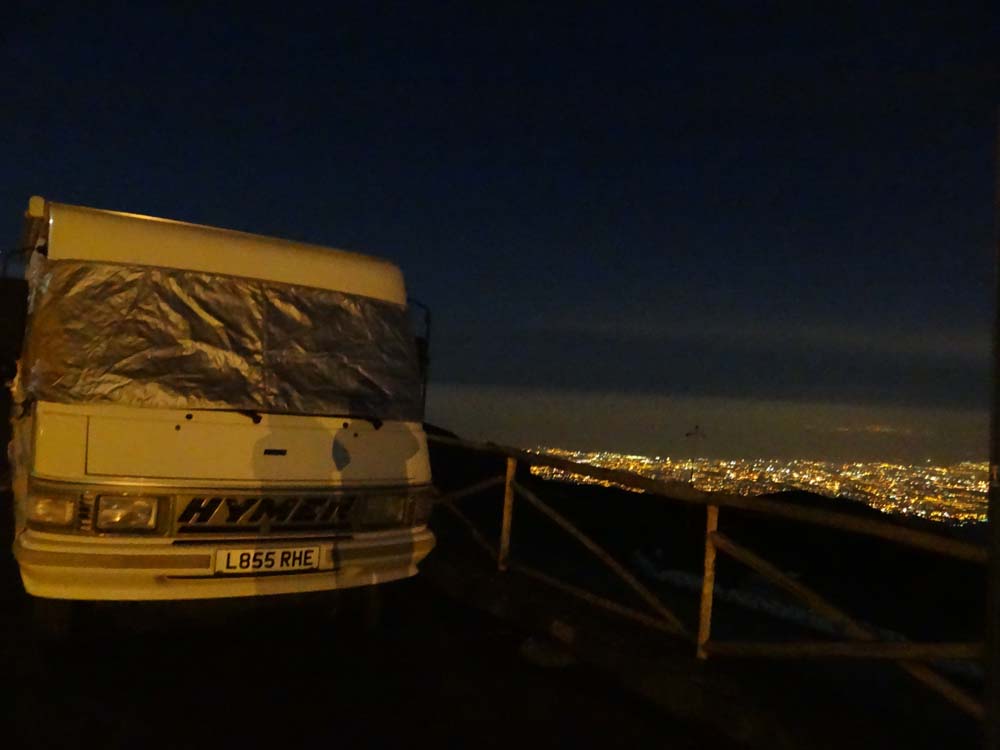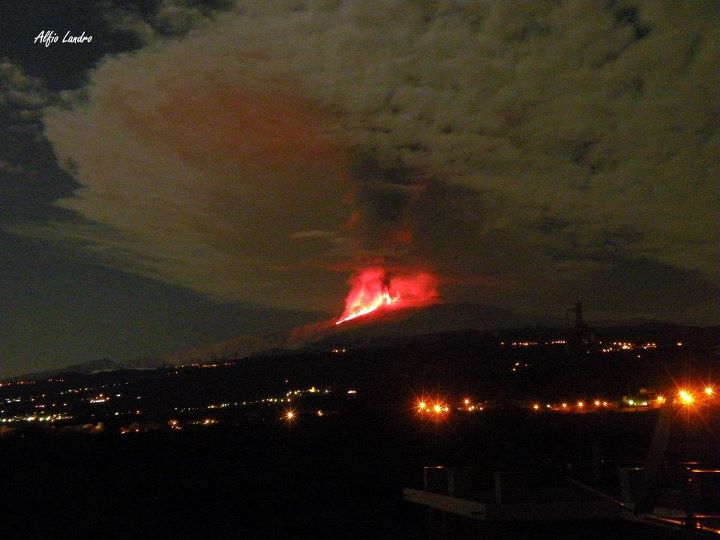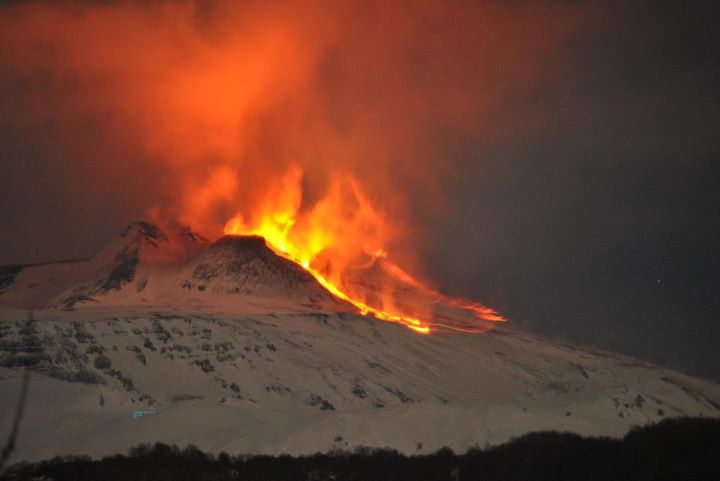 Cheers, Jay