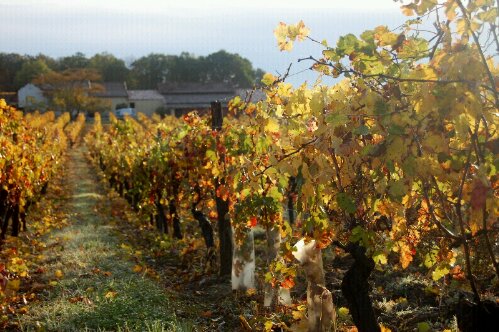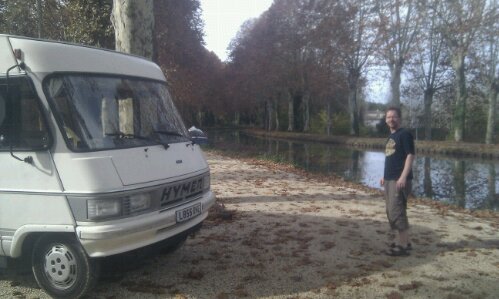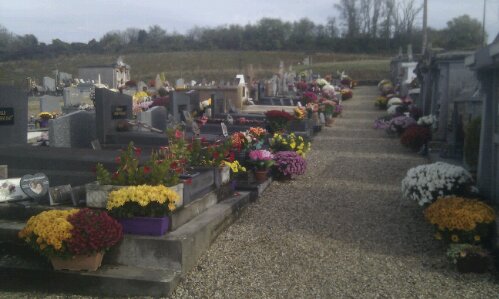 Day 26
Distance – 2239kms
Weather – showers
After we'd hammered the McDonalds WiFi for a couple of hours, it was raining quite steadily so we decided to head straight for the France Passion site we were going to stop the night in. As we drove along the vineyard lined road we were overtaken by a French man in a hurry (or is it just that we're not in a hurry?), immediately he slammed on his brakes as a wild boar ran across the road in front of him. This was amazing to us, we'd never seen one before. But then its family followed – in height order – there were about 8 of them in total. It was great to see them.
Our home for the night was a vineyard just outside Bergerac – unfortunately most of the FP sites are vineyards around here, shame! We pulled up and after a few minutes finishing off serving people the owner showed us to what is almost a mini campsite next to his vines. The view across the vines was worth the trip alone.
At 6pm he invited us in for a tasting and we chatted with him for a while, rather J chatted with him I grasped about 25% of what was going on. We were the only ones there on this wet November night, but he had a board with photos taken over the years. In July and August the place is so popular that it's starting to cause a problem with up to 20 vans stopping on a space designed for about 6. I suspect he has to turn some away too! Last year there were around 1800 vans over the year.
He told us how the vineyard was only small at 6 hectares and he'd retired but this was his hobby. It produces around 20,000 bottles a year and these all get snapped up by the people stopping as part of the France Passion scheme – I can see why. He was so welcoming. Of course we bought a couple of bottles, I'm sure we'll need them soon.
After filling up with water and emptying everything else we waved him goodbye and headed to Eymet. We'd seen this town on Little England – a series on ITV just before we left – and as we were passing thought we'd nip in. It wasn't as English as the series made out, but there were a few UK registered cars about and a board advertising French lessons outside the tourist info. Seems the Fish and Chip van we'd seen on the telly visits on a Thursday, so again we were a day late. After a little time wandering around the bastide (seems were in the bastide area, these are towns which sprung up in the middle ages to accommodate all the people moving into the area – bit of a forerunner for Milton Keynes?) we set off for an Aire Caumont-sur-garonne.
It was a really pretty place right next to the canal, but after a walk around the village – getting a few photos of all the flowers in the cemetery after All Saints Day – we agreed there wasn't much there to occupy us for the rest of the day so we had some lunch, then set off for Labastide-d'Armagnac. This is another bastide (you might have guessed from the name) this time taking us back towards the coast – our trip inland is over and it's now a decision as to when and where we enter Spain. It's a shame we won't make the town of Condom this time as it would have made a good photo for the blog and would no doubt have generated a few comments. We do love all your comments, it's the first thing we do in the morning – log on to read them. Thanks everyone. We can't reply to all of them, but they do make our day.
Ju x