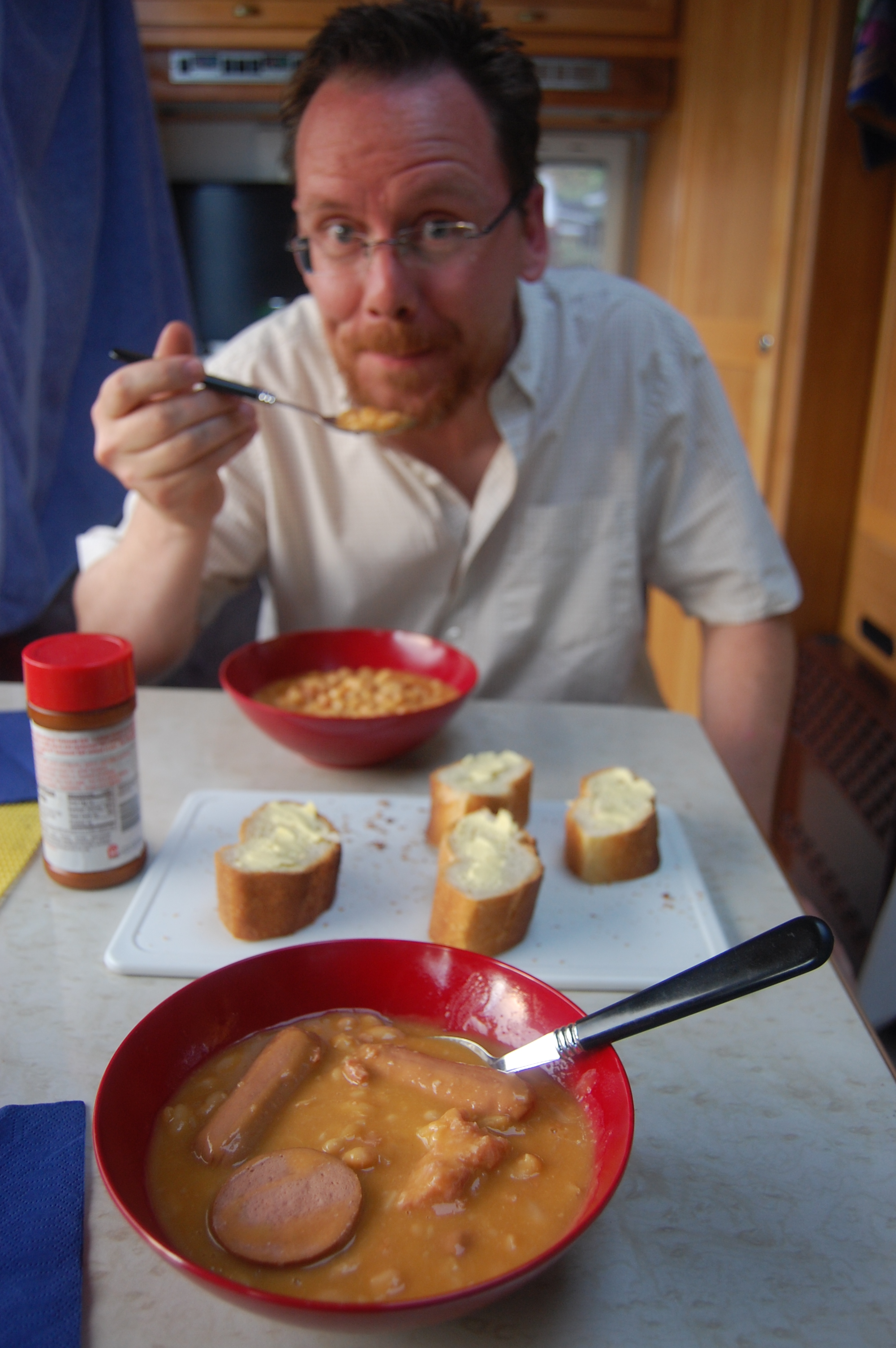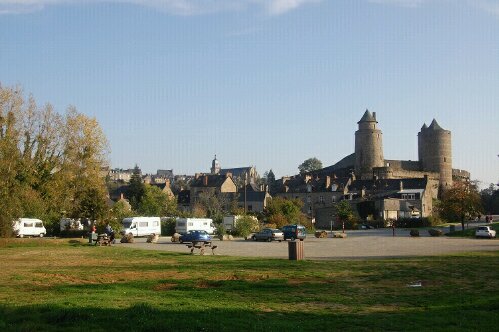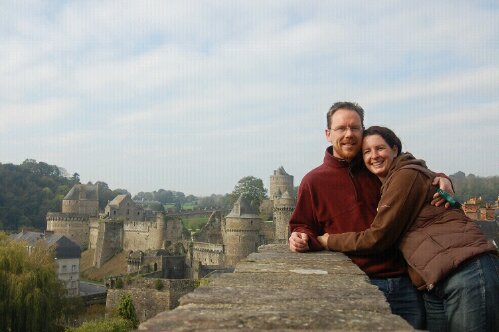 Day 7
Distance travelled – 980kms
Weather – light cloud in morning and very sunny afternoon
Our detour to Fougeres was a great idea, we spent late morning and early afternoon walking around the city walls. Once again the shops were shut, if I didn't know better I'd swear J plans our arrivals for lunch time!
On the way here we tried to stop at a supermarket but found the one satnav sent us to was very closed – pretty much an overgrown carpark with just the petrol station sign left to show there was once something there. Like the UK there do seem to be quite a few empty shops in towns, but the supermarkets are always busy.
After a few hours walking around the old town we stopped for a croque monsieur – of course – then headed back to the van. The morning cloud had burned away leaving Dave heating up in the sun. It reached a toasty 28c so pooch and I snoozed (after his antics on my watch last night we both had some catching up to do) while J went exploring on one of the bikes. He returned triumphant with a tin opener and a bottle of rose wine – which he'd brought back in the water bottle holder on the bike, it was a perfect fit and makes me wonder if the French planned it for that purpose rather than water.
The tin opener meant I was about to get my first experience of Cassoulet – think of dodgy 'meat' such as very cheap sausages, luncheon meat and something which looks like a lump of meat all served up in very cheap baked beans. I wasn't very impressed, but J thought it was better than he remembered – note to self don't trust J in the supermarket! I'm sure a homemade version with real food would be lovely, but it's one to avoid from a tin.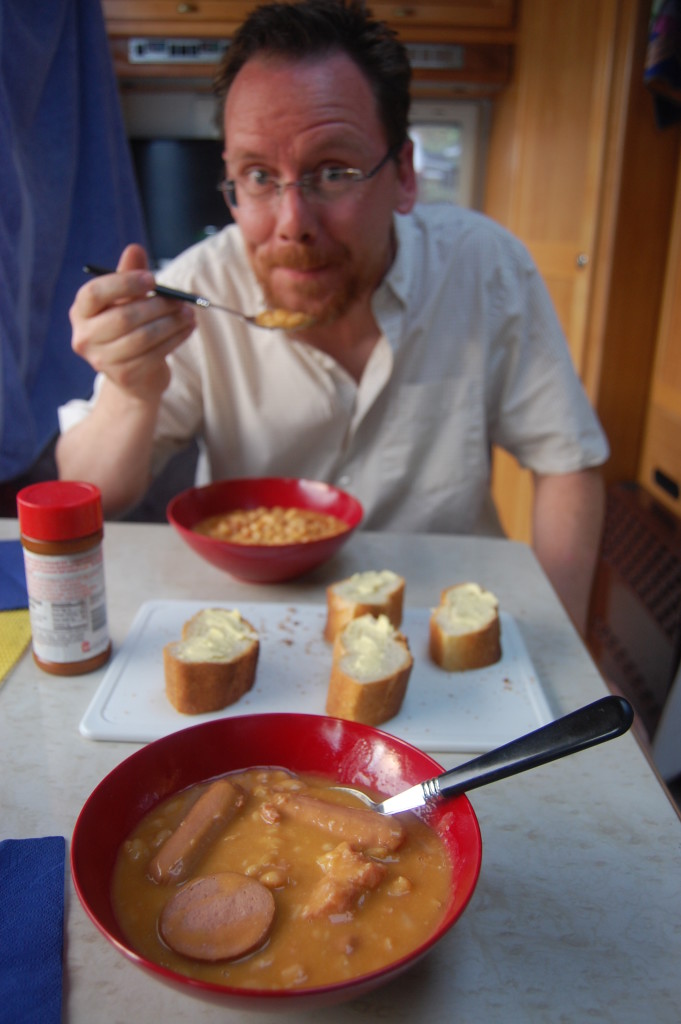 In the evening we went for a stroll around the local quarry – not as bad as it sounds as it was filled with lovely greeny/blue water. We sat out in the sun and tucked into a 2euro bottle of pink wine (the expensive stuff) possibly a faux pas in France at 5pm, but we really don't care!
Ju x