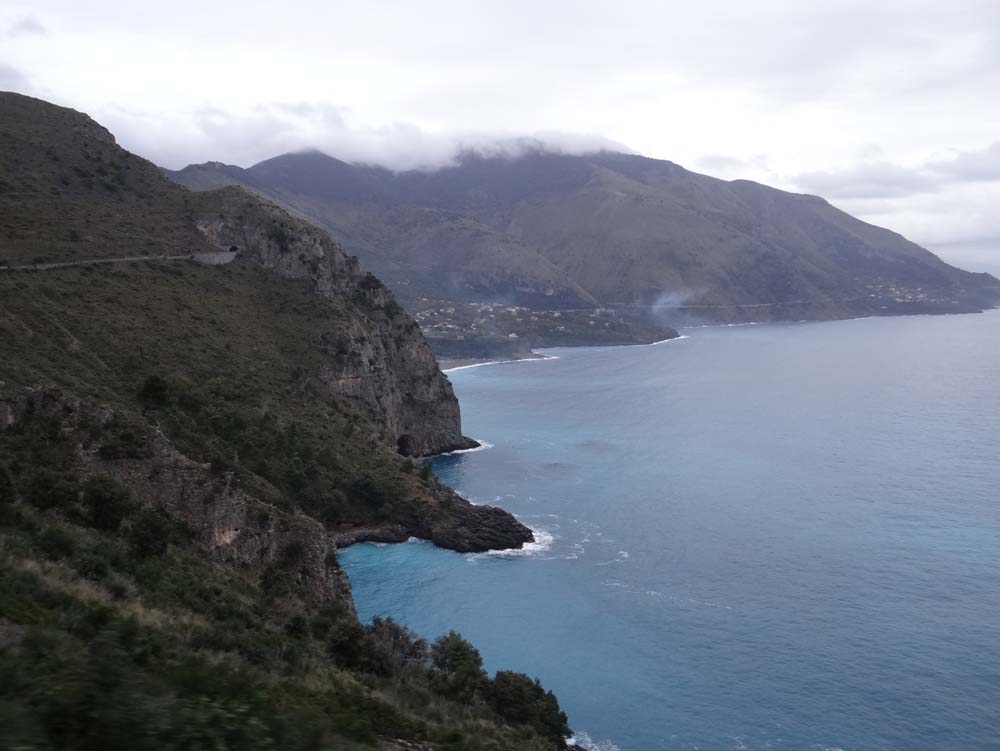 Dave the motorhome has fended off a brief but thunderous shower and is stood in a pool of water on a rare, and much loved at this moment, flat bit of land in the sea-shepherding mountains at Maratea (N39.99337 E15.70509).
Today's post will be mainly concerned with roads, and may, if you look carefully, contain a tiny bit of ranting. That's because I'm not very good with pain, although from now on I will look upon pain killers with a far more favourable slant (in other words, I'll be taking them at the drop of a hat). It was nothing serious I should point out, just muscle pain which I get in my shoulder from either (a) sitting funny at a laptop or (b) driving around third world countries, or Italy.
We'd set off late from Castellabate after I'd popped in a couple of hour's work and Ju had done some research on filing company accounts (as you do) and walking Charlie on the beach, in the opposite direction to the washed-up dead cat. The map shows a yellow road running along the sea, with a green bar all the way along – a route with a view. It sounded like a corniche and I fancied some sea-mountain action, the opening song to Italian Job once again playing in my head.
Did we get corniche? Err, yes, and then some more. The initial run of forty odd minutes had the stabbing pain devil just sat on my shoulder, not actually sticking the knife in but looking pretty smug. Time to dash his hopes, we turned inland, away from the narrow twisting road and onto the S-18, a beautiful road, a temptress, a siren! Gone was the side to side Dave flinging, replaced with a reclined chair and two-fingered steering as the route cruised through gaps in the wooded hills. Some days I love concrete. Tall feet lifting the road over countless gorges and fending off pressing rock through dank, fume-blackened tunnels. Autumn has come again by the way, our wandering south seems to have reverted the leaves back to October reds and oranges, and the olive trees here still stand on spread nets.
We finally found our sleeping spot in Sapri to find that we hadn't found our sleeping spot. Probably due to our non-existent German, we'd mis-translated the book and found nothing but a 'Reserved for the Cemetery'  small car park beside the road, and all other car parks sported ancient 'no motorhome' signs. Our waxing lyrical about the ease of free camping around here ringing in our ears, we again took to the S18 and headed south.
Right about this point the siren nature of the S18 revealed itself. It goes evil. Lifting up along the edge of the cliff, it's the definition of corniche. I may have enjoyed it, but for the fact I didn't. The pain was making me a little queasy and the Italian git honking his horn at me as I'd not scraped Dave along the cliff top wall so he could squeeze past pushed me into the red zone. Dave at this point functioned very well as a rolling road block, and me as the idiot foreigner, too concerned to go any faster. He eventually got past, with an orchestral leaning on the horn, neither of us getting much satisfaction from the encounter.
We pulled into a restuarant car park, a rare bit of non-road. Ju dispensed pain killers and we cruised on. Finally by luck we found Maratea and through Ju's legging it around in the rain decided that (a) heading down to the tiny port might mean we couldn't get back out tomorrow and (b) the tiny car park next to ubiquitous football pitch had no 'go away' signs. By this point it was dark, the rain had set in, and the pain killers were working wonders.
Parked up, Ju dried off and made a nice cuppa, a good British reaction to any level of inconcvenience and later Charlie and I took a walk to the yacht-filled port, overlooked by a Rio-esque white Jesus floating high somewhere between the black mountain and the black sky. Walking back up the switchbacks, a group of men playing cards under an open-sided roof and using what looked like a dentist's light stared at me. Maybe they knew what would happen next as a torrent of water fell en-mass from the sky, straight through my hopeless umbrella and soaking me and the mutt.
Tomorrow, the forecast is for sun. Now, where's the wine?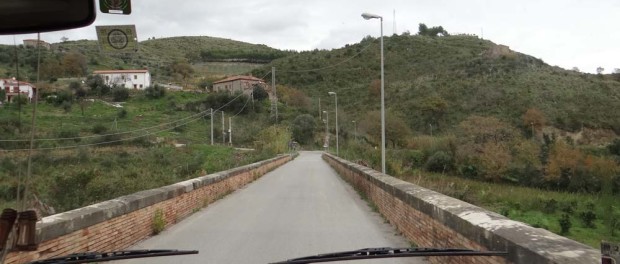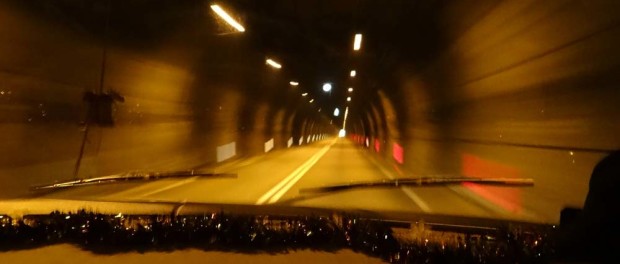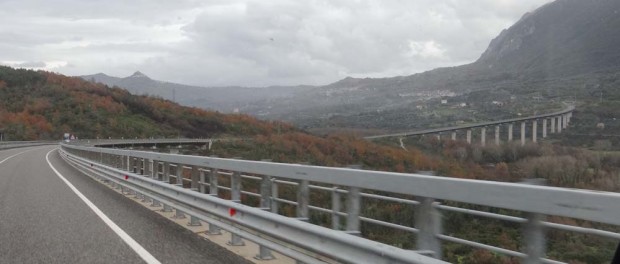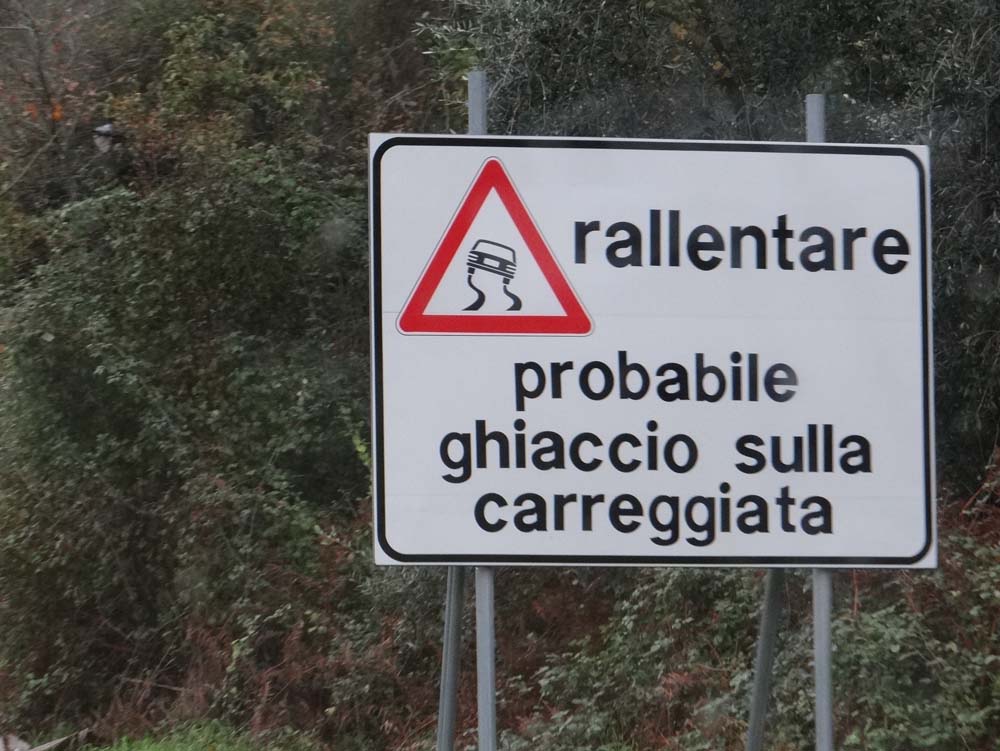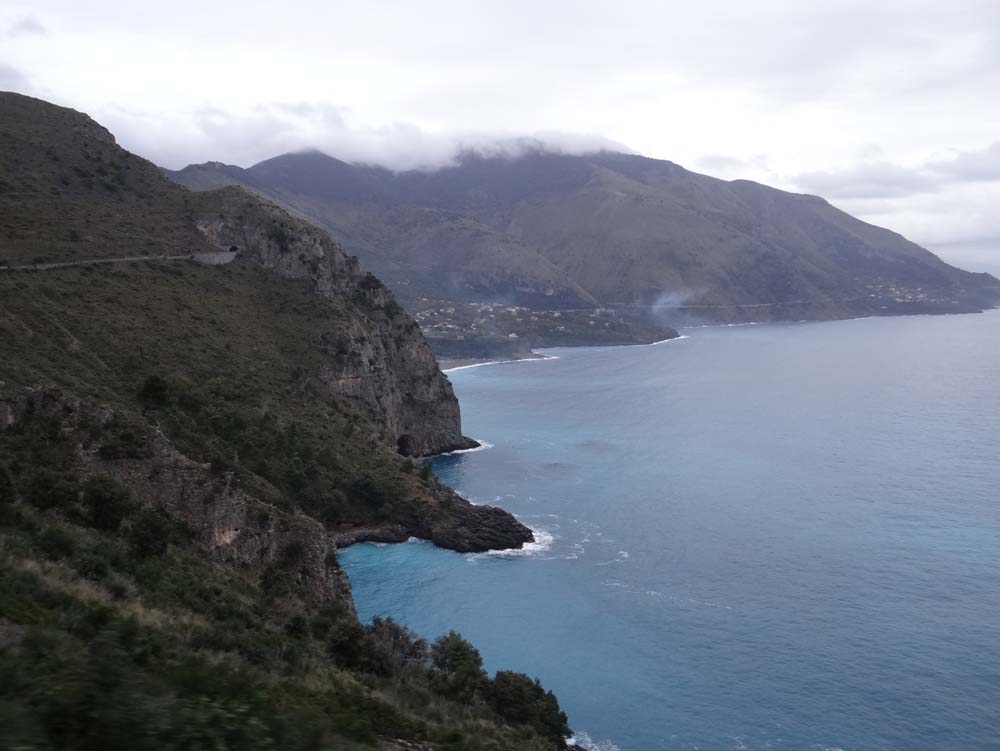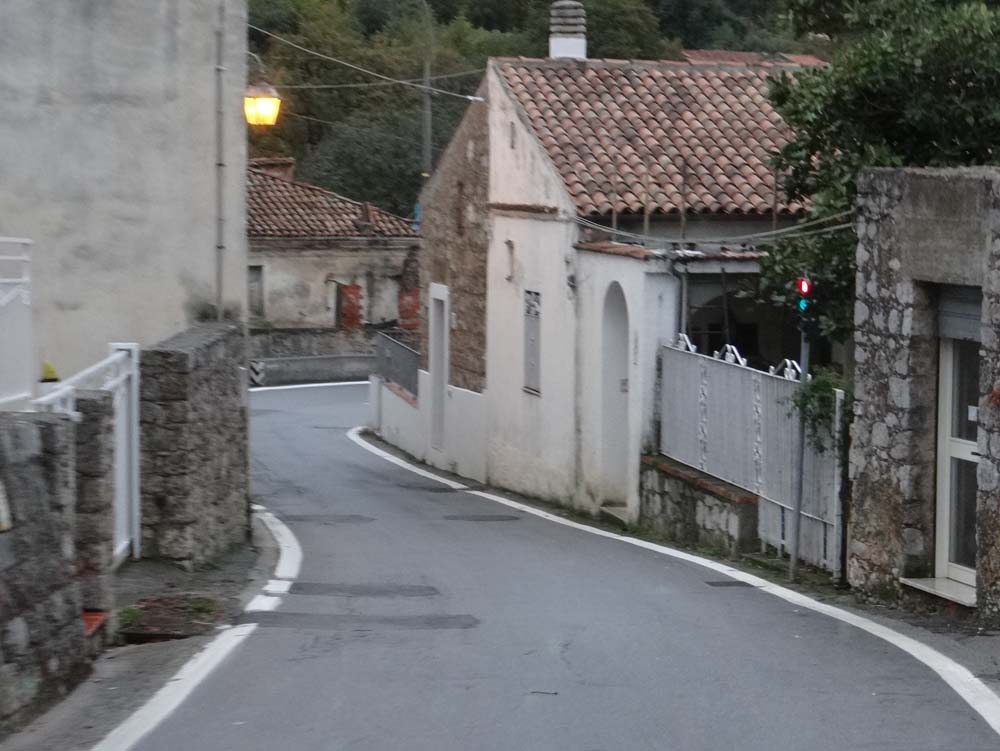 Cheers, Jay