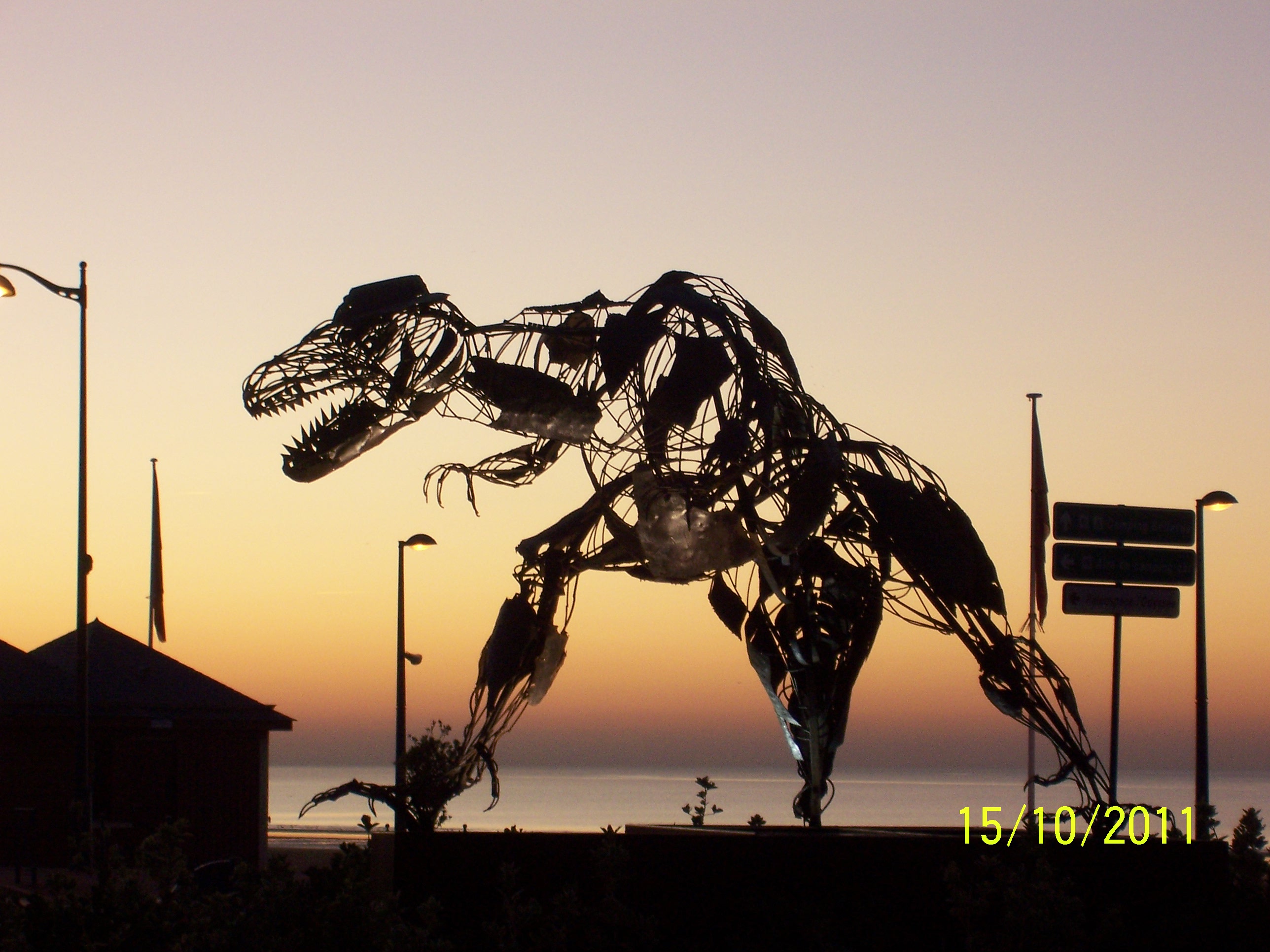 Back home in Nottingham, we're enjoying some time staying still. We've been looking back through our blog and when we set off on our first big adventure in 2011. We were supposed to going abroad for a year in our motorhome. We'd planned to get to France and turn right and that was about it. Two years later we returned home. Six years later we've been to thirty something countries in two difference vans.
Over the next few Fridays, we'll be giving you chance to relive those early days, as well as our favourite days and memorable places with Flashback Fridays.
This week, we've overcome some initial setbacks and our first tour feels like it is really beginning!
FLASHBACK FRIDAY – 16 October 2011
Today it feels like our tour has actually begun. After the emotional rollercoaster of saying goodbye to everyone, the last minute stress of getting the house sorted and the minor technical issues of a warm fridge and no skylight – it now feels good.
We were so lucky with the Hymer dealer sorting Dave out in just a couple of hours. OK it was a Friday afternoon and people warn about buying goods produced then, so we stayed local for a couple of days to check everything is as it should be. As we drove down the narrow roads to Villers-sur-Mer there was another bang on the roof, not as loud as last time, so pulled over while I headed back up the road to see what had fallen off now. I scoured the ground but couldn't see any likely suspects – then from behind me I heard a noise of something hitting the ground, then another, the trees were dropping what looked like conkers but without the shell – we're possibly still a tad paranoid!
Villers-sur-Mer is just what we needed. A nice small Aire about 10 min stroll along the seafront to a small town (looks a bit like the square in 'allo 'allo but without the toilet). The only downside is the 'no dogs on the beach' signs, they're everywhere. But it seems the locals pay no attention to them so Charlie has had some major stone chasing and dead crab eating sessions – that dog loves the seaside.
We stopped for a couple of nights to enable us to relax fully and to try to get out of the feeling that we have to get across France asap – it's also helped to get the budget slightly back on track.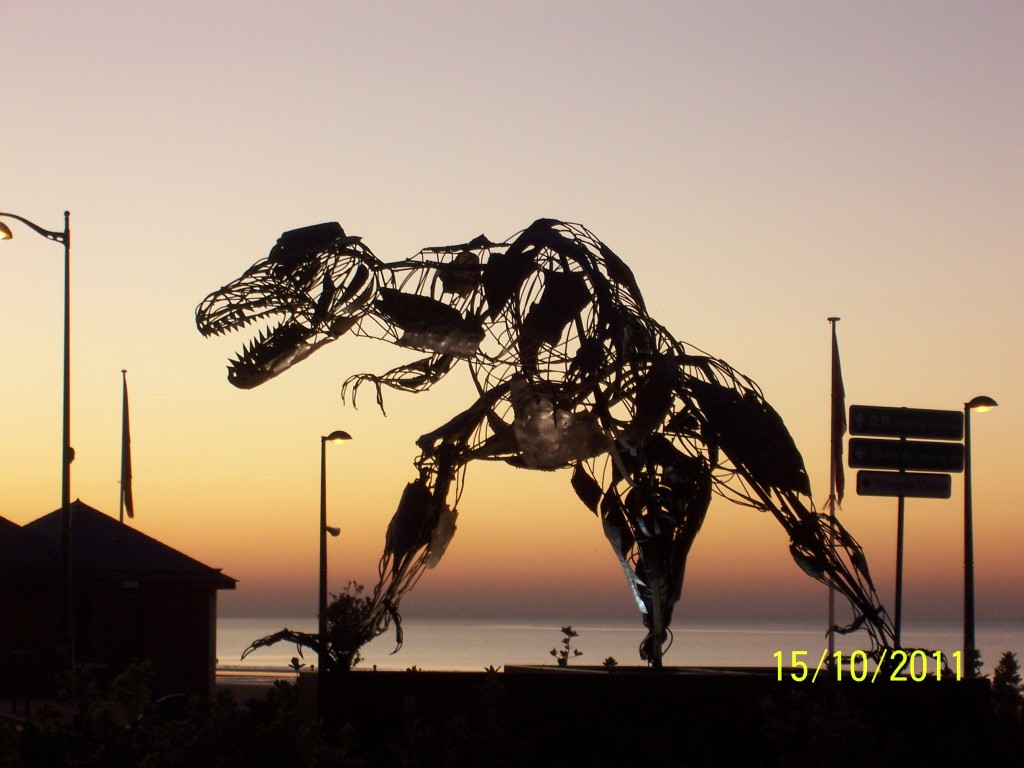 We've now walked pretty much every inch of the town – got a tad lost on the way home on the first night and ended up on an estate straight out of Stepford, far too clean and tidy – and after watching a beautiful sunset from the beach last night it's time to move on.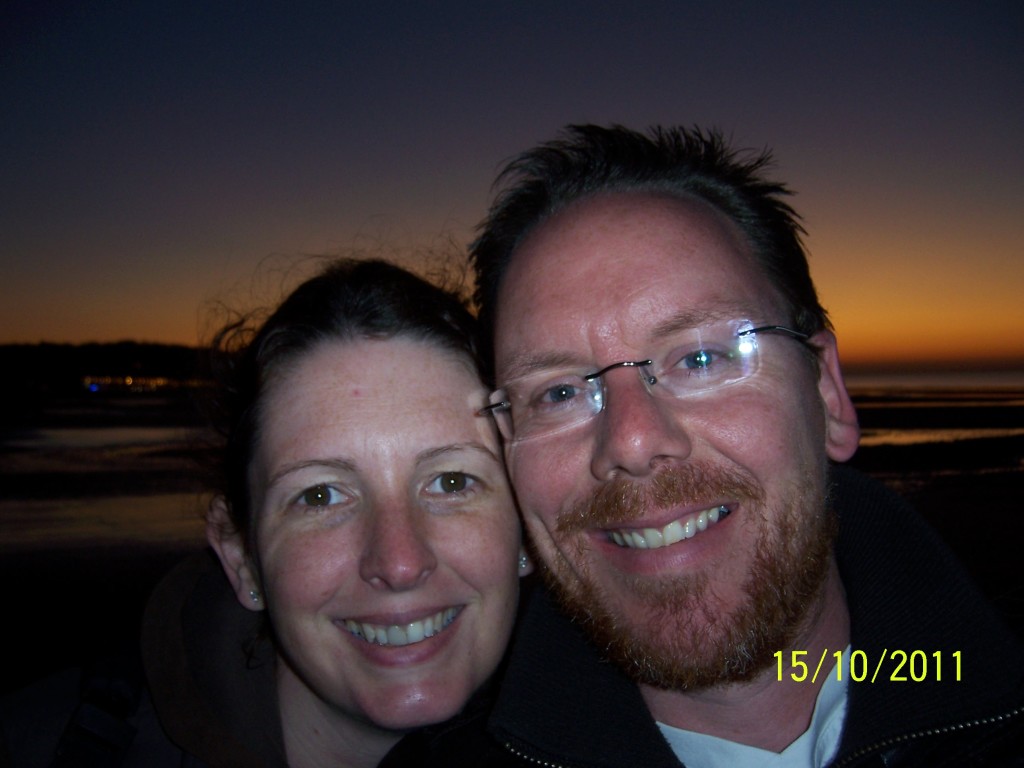 We've decided not to go back to Honfleur, which is just up the coast, we drove through it once many years ago with Ce & Jamie and always said we'd go back, but now we've built it up to such a paradise we'll only be disappointed. So with J's new haircut (courtesy of me and the kitchen scissors) and his amazing French – he's been chatting to everyone, I'm mainly keeping quiet – we're off to a French Passion site on a farm where they make cider. These places let you stop for free, you're not obliged to buy anything, but in the words of a couple met at our last stop 'you just buy one bottle of wine, and you'll need that anyway!'
We're still having technical issues getting onto wifi, seems the networks are all locked down, so for now it'll be text updates only and the map won't work yet either – sorry folks, we'll get it sorted as soon as we can.
Ju x
Distance travelled so far: 781Km