While we're back at home in the UK, we're reliving some of our favourite and memorable places and posts with you.
This week it is the turn of the first time we crossed into Spain. You might not be able to tell from my breezy tone, but we were seriously papping ourselves crossing from France into Spain. This marked not only our first time in Spain in a motorhome, but also our first time in a country where we didn't speak any of the language and had no idea about places to stay other than trying to find campsites (which turned out to be mainly closed as it was winter!).
This post is also memorable to us as it is the first time we met our, now very good, friends Chris and Tina who have been a huge influence on our lives since this day.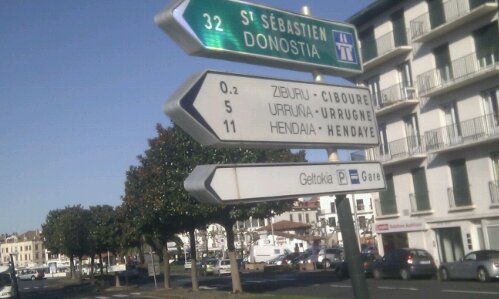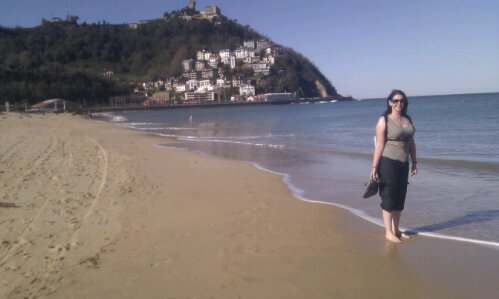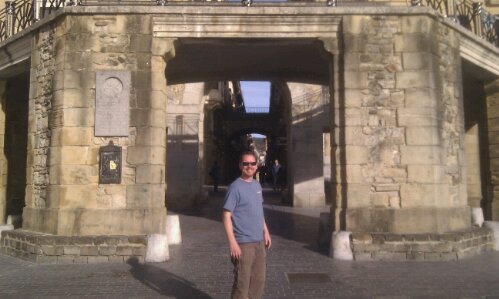 Day 32
Distance – 2511kms
Weather – sunny
We woke up this morning fully charged from the electric hook up (even our toothbrushes) and had another shower to get maximum benefit from being on a campsite.
It's so nice to have a proper shower, one where you don't have to turn the water off to lather up or hold the shower head all the time. Sure you have to keep pressing the button or the water stops, and in the case of yesterday some night vision goggles might have helped as the light switch was outside and the lights on a short timer. The shower in Dave is great for a van shower and you can attach the shower head to the roof of the bathroom, but it means getting your hair wet every time and there's no escape from the initial blast of icy water, so the campsite shower was a refreshing change.
Also while making the most of being on a campsite we tested out video on a skype to my parents. It worked – it was really good to see them – albeit with a very slow connection, next we'll try it at a McDonalds to see if it's any better.
We set off around 10am, after a quick morning play on the beach with Charlie – he slipped down a rock and into a rockpool getting totally soaked and wasn't very happy, but that could have been because we were laughing at him. It's a bit like being in Wales around the bottom of France as the road signs are in two langages – we assume the other is Basque as it's certainly not Spanish, too many Z's! But we managed, with the help of Satnav,  to make it into Spain. Must have missed the big sign saying Ola! but as the road signs were now in Spanish we assume we are there. A few hairy minutes on a stretch of road where the slip road is immediately after a tunnel (not good for satnav, must buy a decent roadmap soon) and a couple of u-turns later and we'd found the Aire at San Sebastian or Donostia – still two names for everywhere around here. After that drive we decided to splash out and stop for 2 nights, and after several attempts and a small amount of swearing at the machine I'd paid our fee of 6euro 10 – that was for both nights, a random figure on a machine that doesn't give change.
We'd already slipped up a couple of times with Bon Jour instead of Ola, but armed with our phrase book we headed off on the 3km walk into the town centre, most of which was along the beach so didn't feel that far. The sun was out and we were wandering about in shorts and tshirts, while the locals were in winter boots and jumpers. It's a lovely town, we're right next to the university so there are quite a lot of bars and places to eat around here. We ended walking about for 4 hours and got back to Dave thoroughly shattered and a little sun-kissed (despite the factor 30!).
We're parked up next to another GB van, so popped to say hi to them when they got back from their tandem bike ride – brave people. We'd been out of Dave for five minutes and got back to find Charlie tucking into the hobnobs that were on the table – first (and last) time we'll forget the table is within pooch striking distance!
Ju x