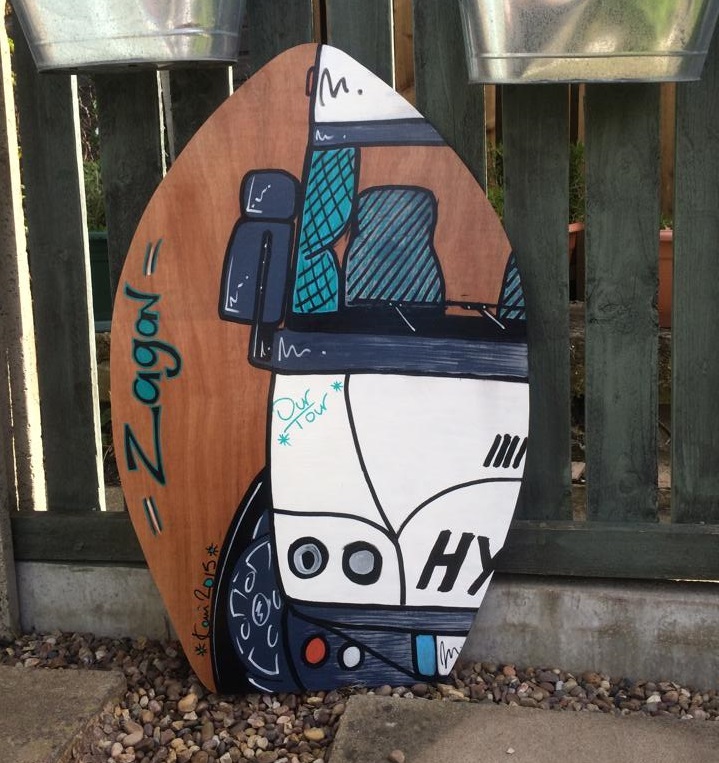 Things are starting to get really exciting for me now. Time sometimes feels like it is going so slowly that it has stopped, but in other ways it feels like the days are racing by. We're busy planning things down to the last detail (well some things, our route is still suitably vague) we've even discussed which way round to park the car when we leave it at the storage site to get maximum energy into the solar battery maintainer we've bought to try to keep it alive for when we return.
Zagan is now being packed up with things we'll need for our longer trip, previously we'd only put in what we'd need for the short Britstop weekends we were doing. Now the maps and phrase books are going in, along with wetsuit, snorkel gear and ski jackets – like I said, our route is vague! I'm so glad we took the time to write out our list of what we had packed in Dave, as this has been a big help to ensure we don't miss anything vital such as Charlie!
Zagan's curtains are all lined and Jay has made the shelves for his wardrobe. We're onto the finishing touches now, one of which is a new table. We decided that the current one is a bit too small, so we've been looking around for a bigger one that would enable us to sit four people.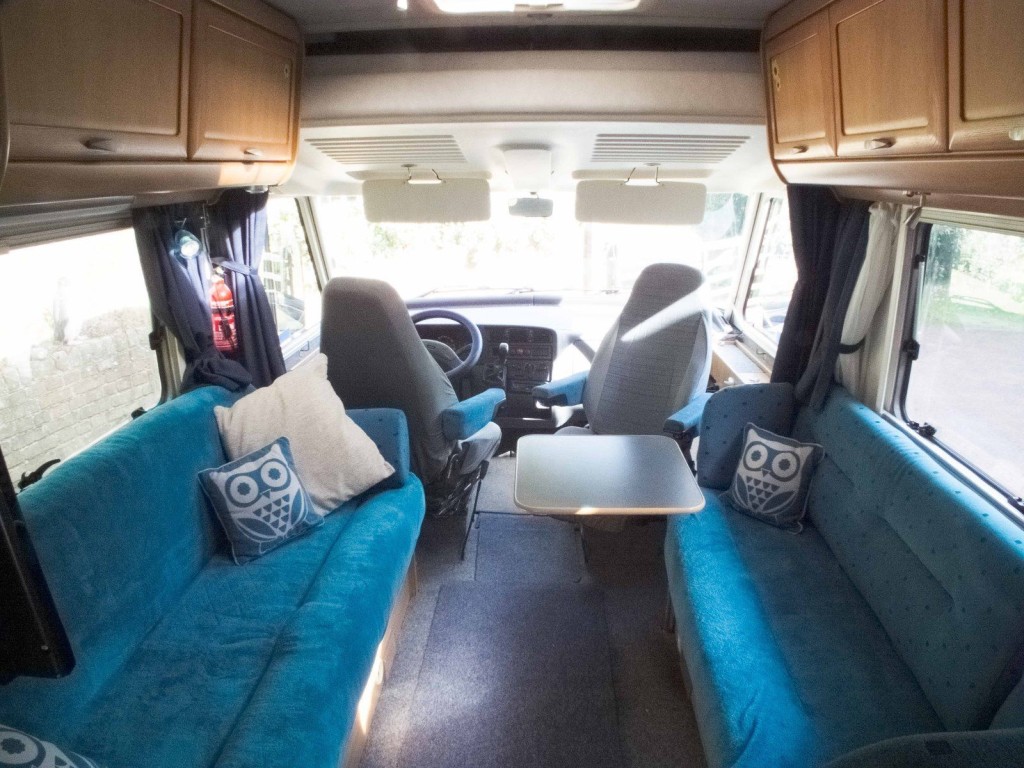 We spotted some very similar tables to what we already have, grey slate effect with a wooden trim and a bit wider and longer from a few online motorhome sites, then well we spotted something a bit different and fell in love with it.
We found a very talented couple on Facebook who make personalised Skim Boards which can be used as campervan tables. Even though Zagan isn't a VDub, Dubtastic Designs were happy to make a table for him. It's probably not as practical as the slate effect motorhome table, it probably won't sit four people – but we don't care, we love it!!  We got a sneak preview of our finished table this morning and can't wait for it to arrive so we can get it fitted, it's going to look fantastic.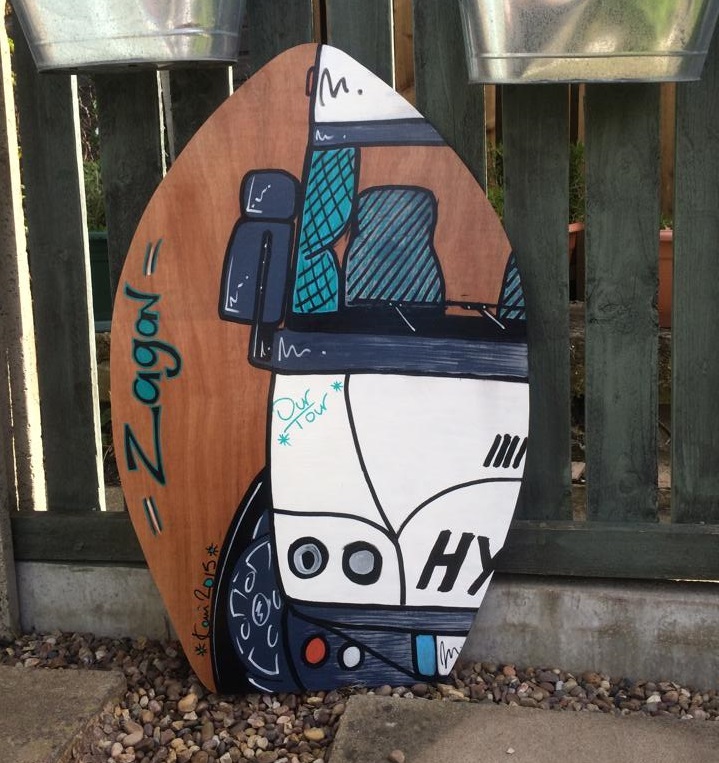 Ju x