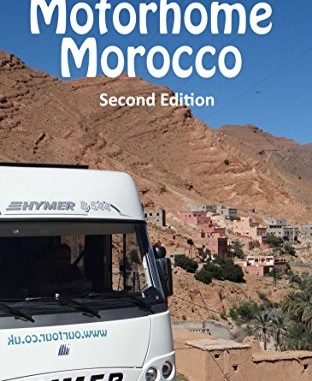 Driving a motorhome to the Sahara desert in Morocco isn't as bonkers as it sounds! If we've done it, then you guys can too, and we've written a book to help you. We've been to Morocco twice in our motorhomes, and have visited the northern edge of the Sahara there three times (as well as once in Tunisia). Although Morocco's ergs (Saharan sand dunes) are captivating and beautiful sights, they're far from the only attraction Morocco has to offer. And it's all quite accessible in your motorhome, from the ancient maze-like medina at Fes to the Atlantic surf at Sidi Ifni, from the cool blue of Chefchaouen to the outlandish combed rock and out-sized boulders of the Anti-Atlas Mountains. The country is quite incredible.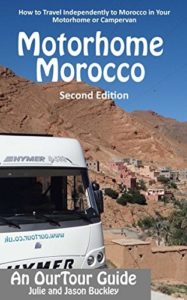 Before heading over to North Africa for the first time, we struggled to find English language information on how to get there, whether it's safe, what we needed to take, whether we could take our dog, where we could stay and where to go, among lots of other topics. We even considered paying about £2000 for a guided tour (not for long mind you), but found we just didn't need one, and very much enjoyed the freedom and flexibility of going it alone. When we came back from our first trip in 2012, we wrote and published Motorhome Morocco, so others could head over there independently too.
Five years later, we returned to Morocco and bumped into several motorhomers who were there after reading our book. This was a fantastic feeling, realising that we have achieved what we set out to do when we started writing; to help others travel independently to Morocco. As soon as we left the country we set to work comprehensively updating the book with all the latest information we discovered ourselves and from fellow travellers we met over there.  We also popped in lots of colour photos to give readers an impression of what you might find as you drive through this other worldly country.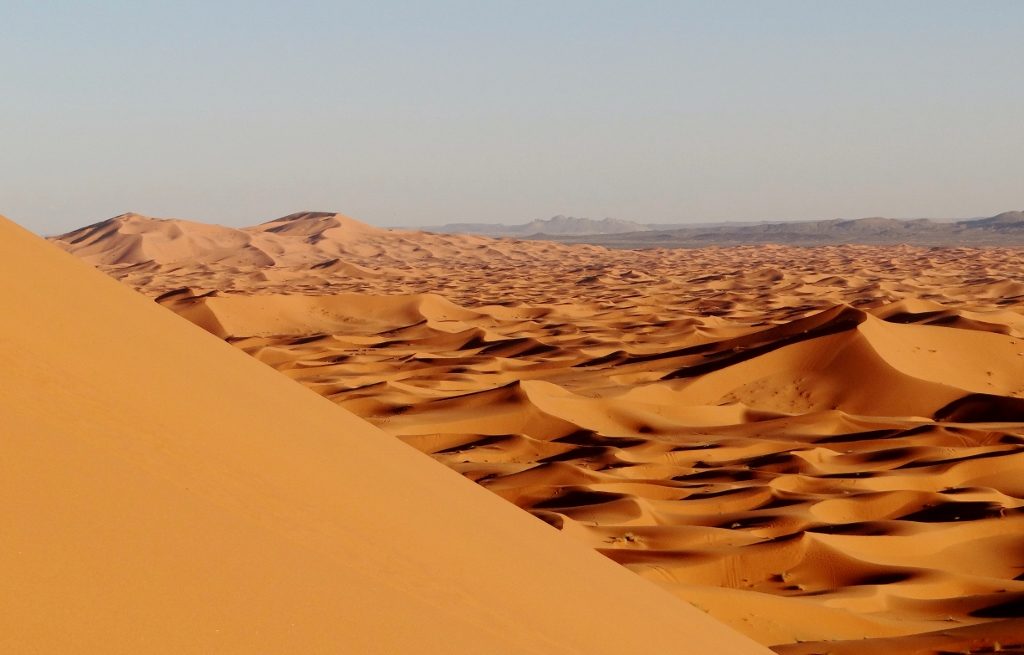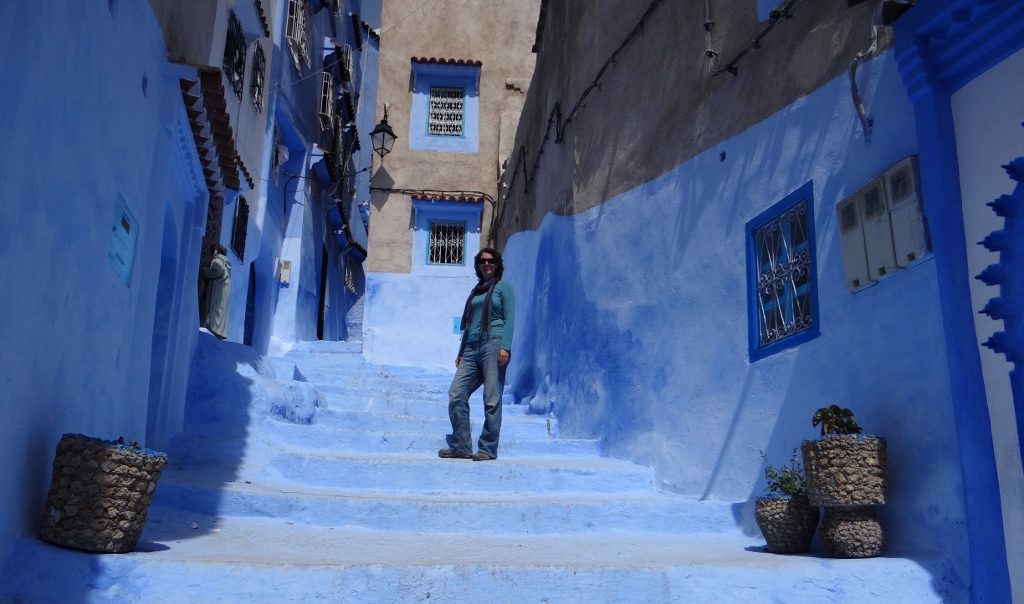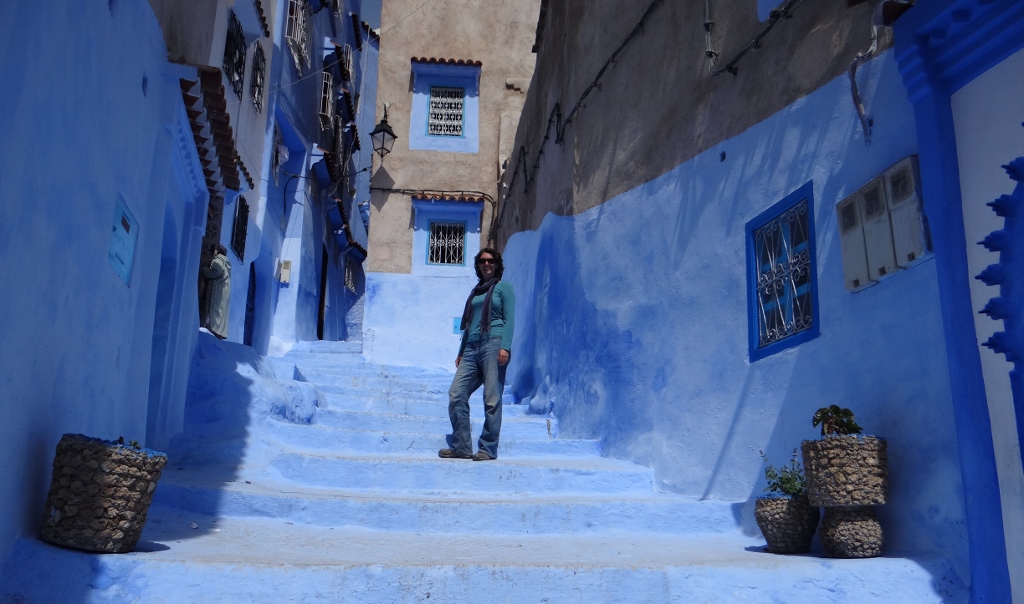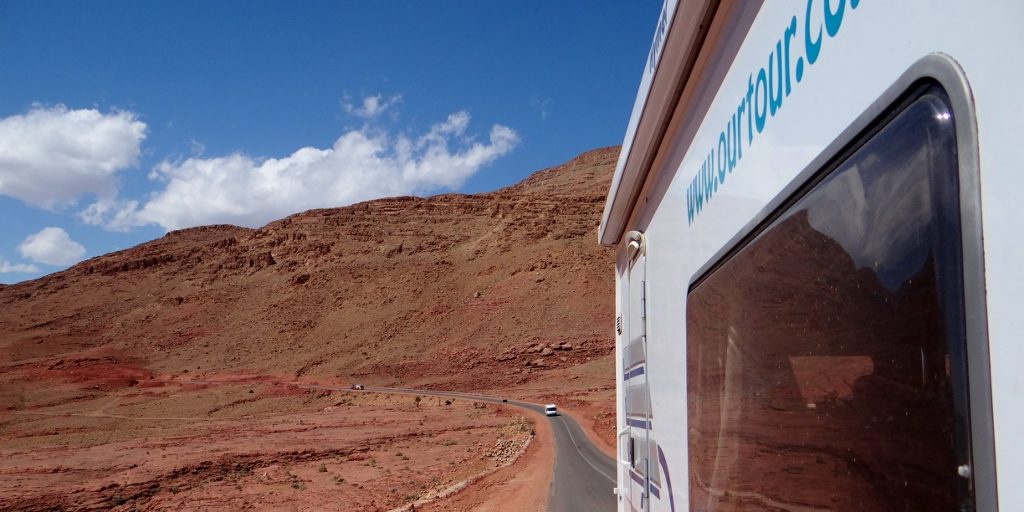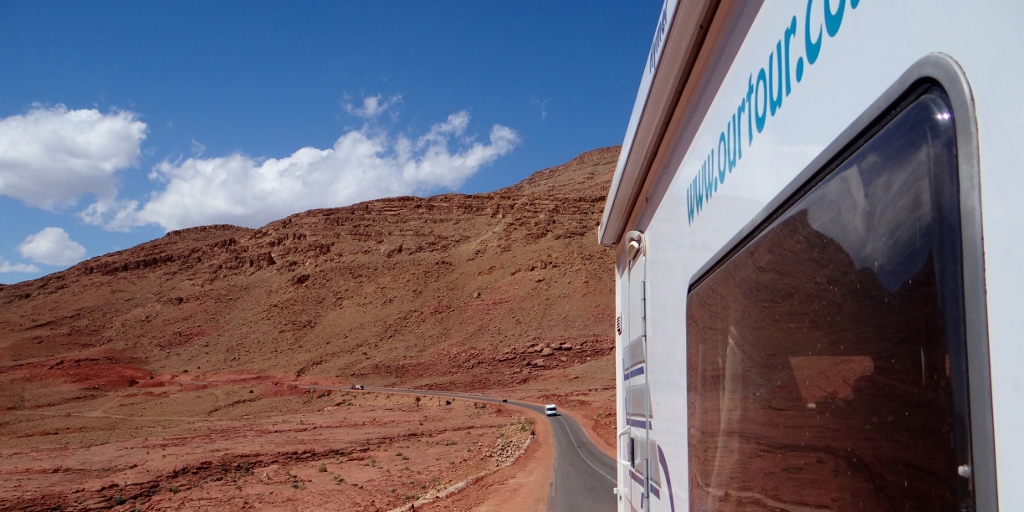 To make it affordable (a printed book would be very expensive) we're publishing the book in electronic format. You can buy it in two ways:
To read on your Kindle (or any other device with a Kindle reader app) from Amazon UK,
Or, you can get it cheaper if you buy direct from us, as an A5-sized 205 page PDF (which can you print off). To buy the PDF version, use the button below and you'll be sent a download link immediately (or you can see the first 20-odd pages here for free). 
We have looked at having the book available as a printed copy via Amazon, but the cost would be just under £20. If you are interesting in buying a printed version as opposed to what is offered above, please get in touch via email or on the comments below. If there is enough interest we'll look at reformatting the book for print.
Thanks for your ongoing support!
If you have any questions about the book, please don't hesitate to ask – either email us at julieandjason@ourtour.co.uk, or pop your questions into the comments section below.
Julie and Jason