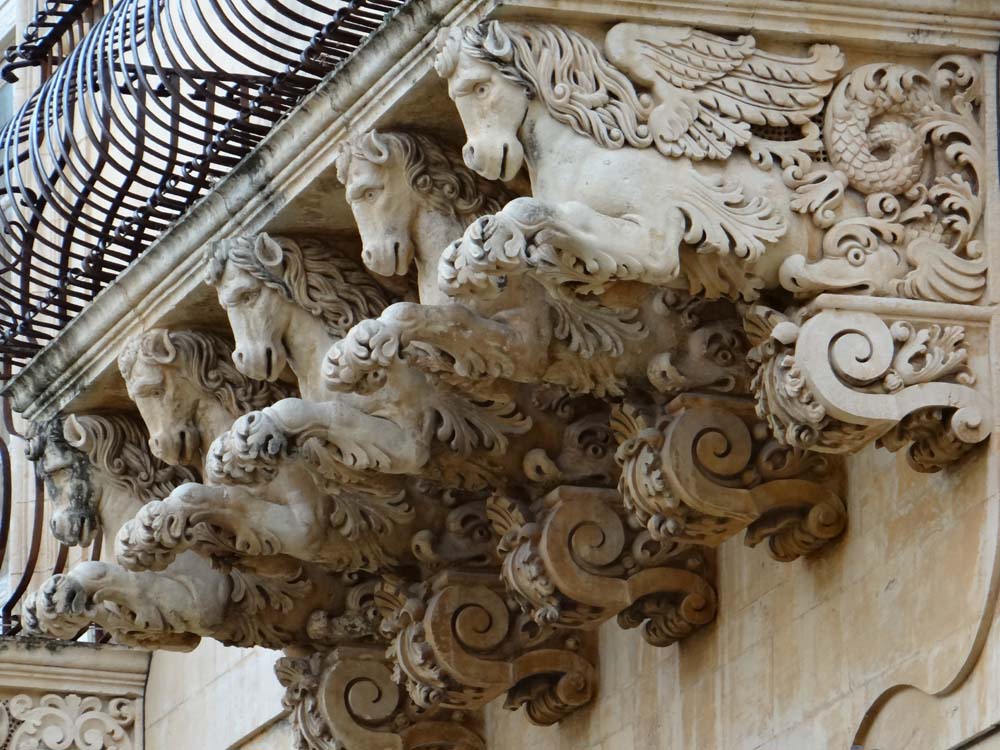 Dave the motorhome's handbrake is firmly clicked tight, a few meters from the quayside at the most-definitely-working fishing port at Portopalo di Capo Passero (N36.67121 E15.12756). There are a couple of other motorhomes here, Italians, and a German motorhome parked further up into the dock towards the larger industrial fishing boats.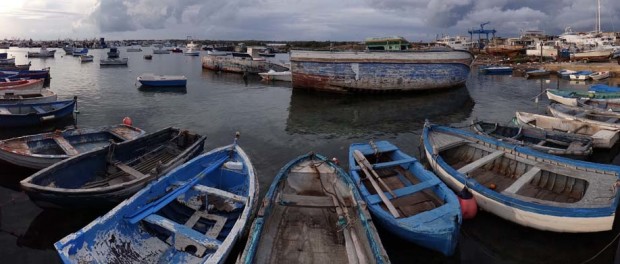 Italy has the power to delight and to sicken me within a couple of hours of one another. I guess it's part and parcel of travelling about as we do, parking up in odd corners of Europe as we go. Sometimes we find something we really didn't expect, and which, perhaps, we wished we'd not uncovered. Portopalo di Capo Passero is a stone which, frankly, I wished I'd not lifted.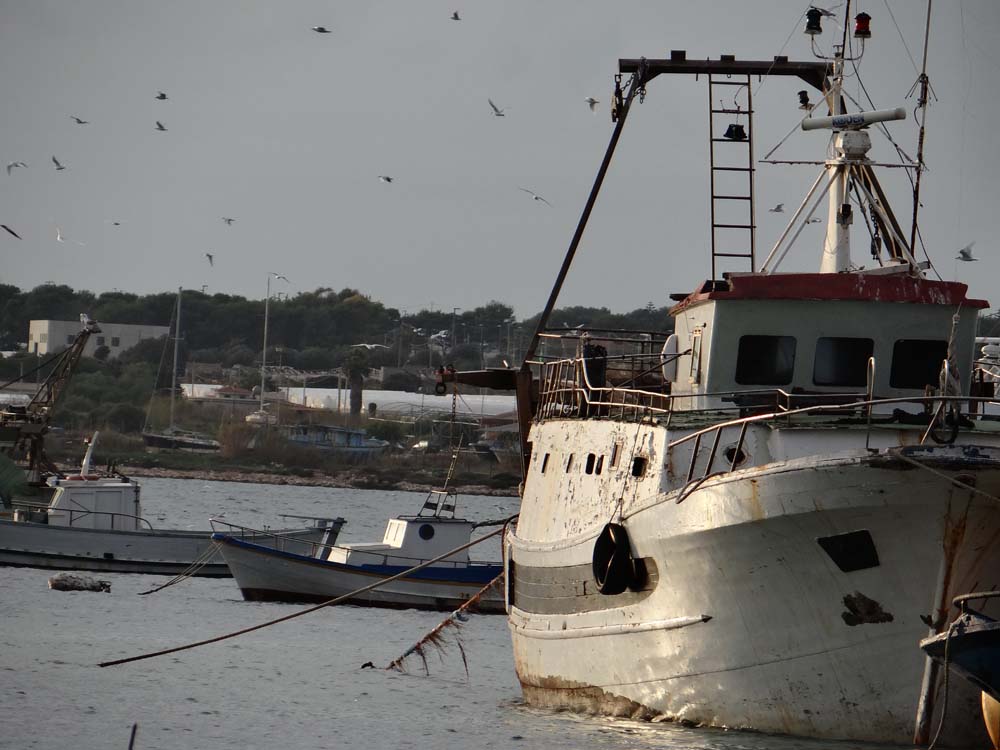 Flipping back in time to this morning, the rain came. Not much, just enough to tap-tap us awake on our beach-side parking place. With Charlie walked on the beach, we were grateful we'd eaten when Ju spotted that the wild dog next to us what making a meal of his one-time nemesis. It pulled half-heartedly at the limp, rag-like body of a cat for a while before slinking off to a nearby hut. There are plenty of wild dogs here, they lie around alone or gathered together. When they walk, they stalk, ears and tails wrapped downwards, fearful and submissive. A local last night pulled up in her car and threw out, bag and all, stale bread for a Labrador which we'd warily watched moving around for the past day.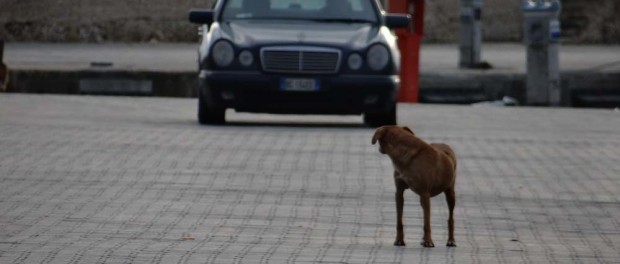 The cat got us moving. Later on we'd pass the dark, dusty, mangled body of a dog. Ju remarked she's seen a dead fox too. We're on the same latitude as North Africa here, and Sicily is doing a good job of easing us back into the 3rd world.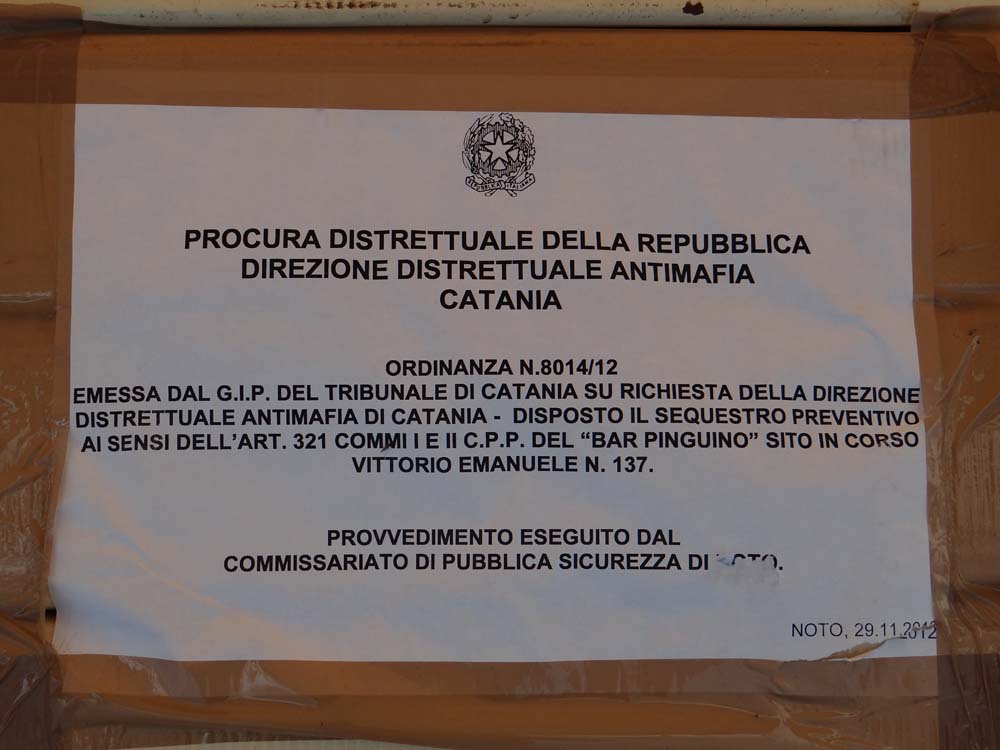 Avoiding a low bridge and a blocked road, we found our way into Noto and onto the tourist trail. Noto is one of a huge number of Sicilian towns and villages which were razed to the ground by an earthquake in the late 17th century. It hit a couple of times, two days apart, killing and destroying with a combination of tsunami and good old collapsing masonry. The Spanish had control of Sicily at the time, managing through a local ruling class of, well, toffs rich from the profits of wheat a hundred years before the US got into growing the stuff and wrecking the Sicilian economy. Within days plans were being drawn up to replace or rebuild the towns. Noto was one of those moved and rebuilt in a modern grid. It's now coach-load-of-Japanese-tourist famous for the result. It's baroque, a style of architecture and art which I would describe as 'wedding cake' – over the top exuberance – lively movement and fun.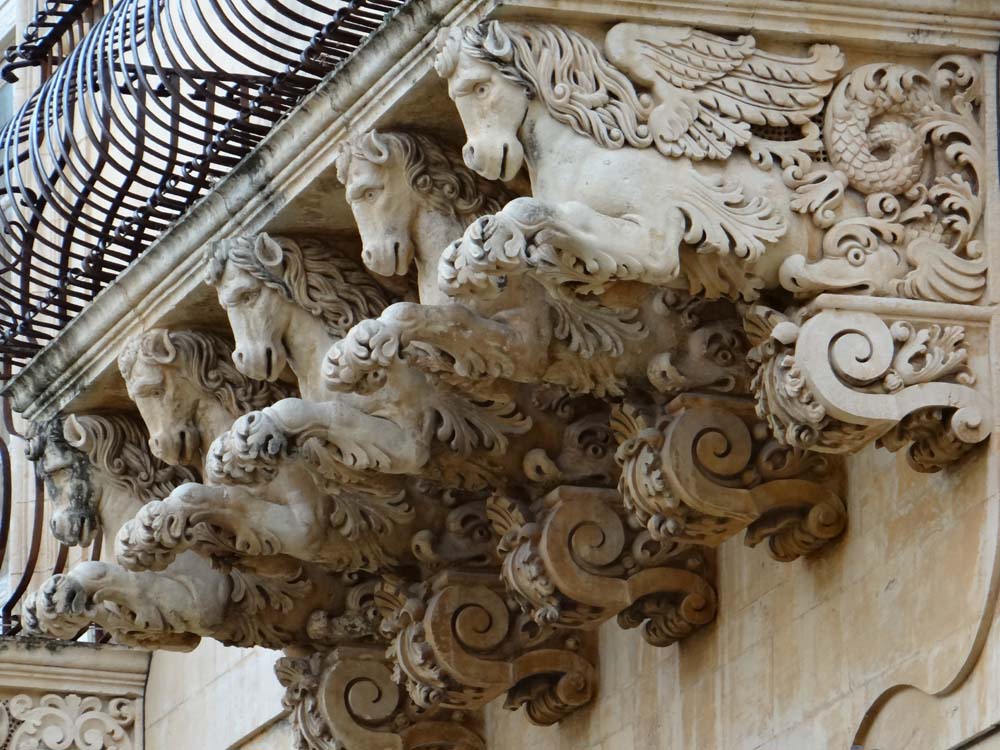 I would have, a year or so back, described myself as a function over form kind of guy. Seeing the stark contrast between the old and new Italian styles has opened my eyes though. These days anything new in Sicily seems to be a crude, rude squared off concrete, painted if you're lucky. Back a few hundred years, and it was probably pretty much the same for almost everyone, replacing concrete with mud. Those lucky enough to be part of the gentry mind, they built things of beauty which no-longer seem possible.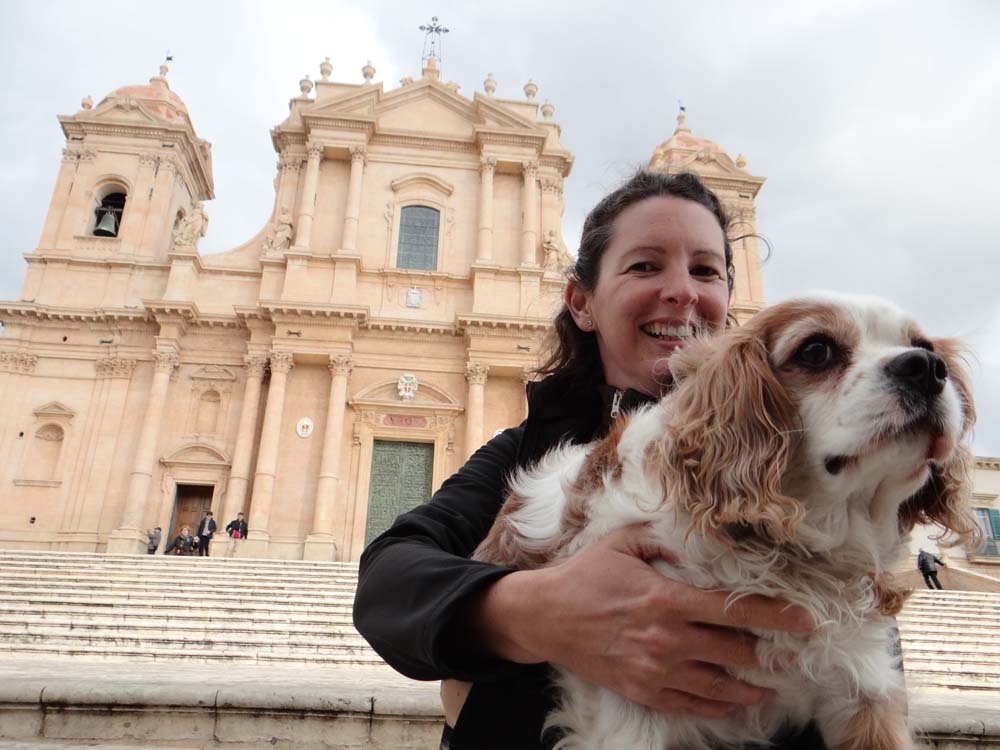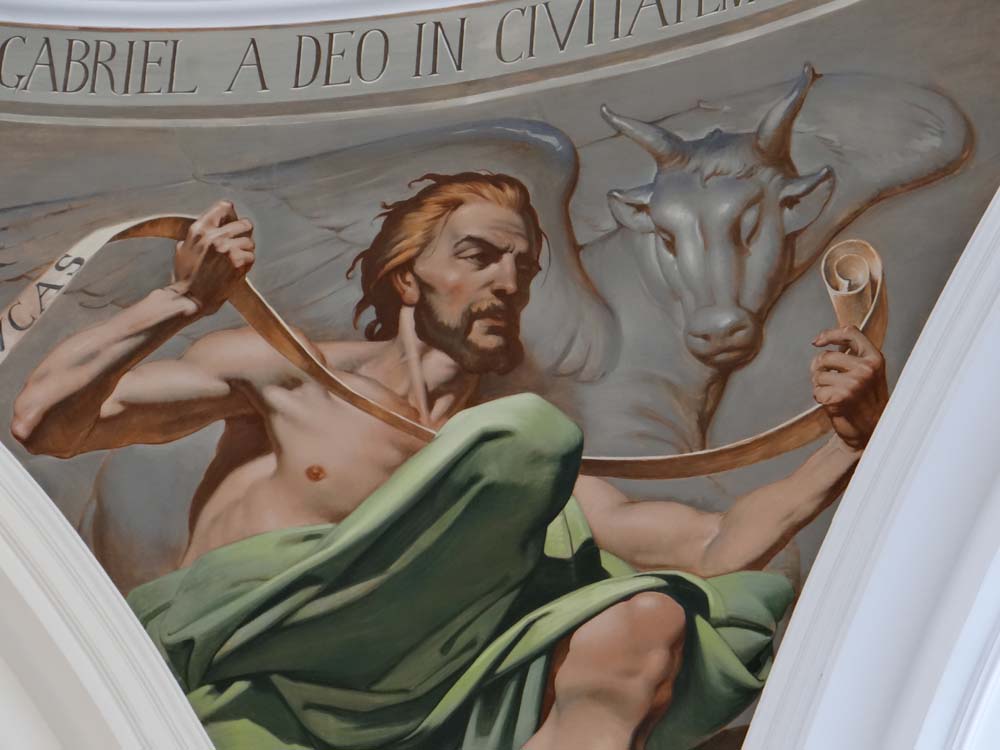 Noto held us for an hour or two, walking the main street, popping into side streets and grabbing some weird flavoured ice creams. The label for mine was basil, although it tasted of nothing after some of the cake-filling-thick gelato we've had recently. A mild downpour shifted us back to Dave, parked for free on the edge of town, next to the weirdly-paid parking spots.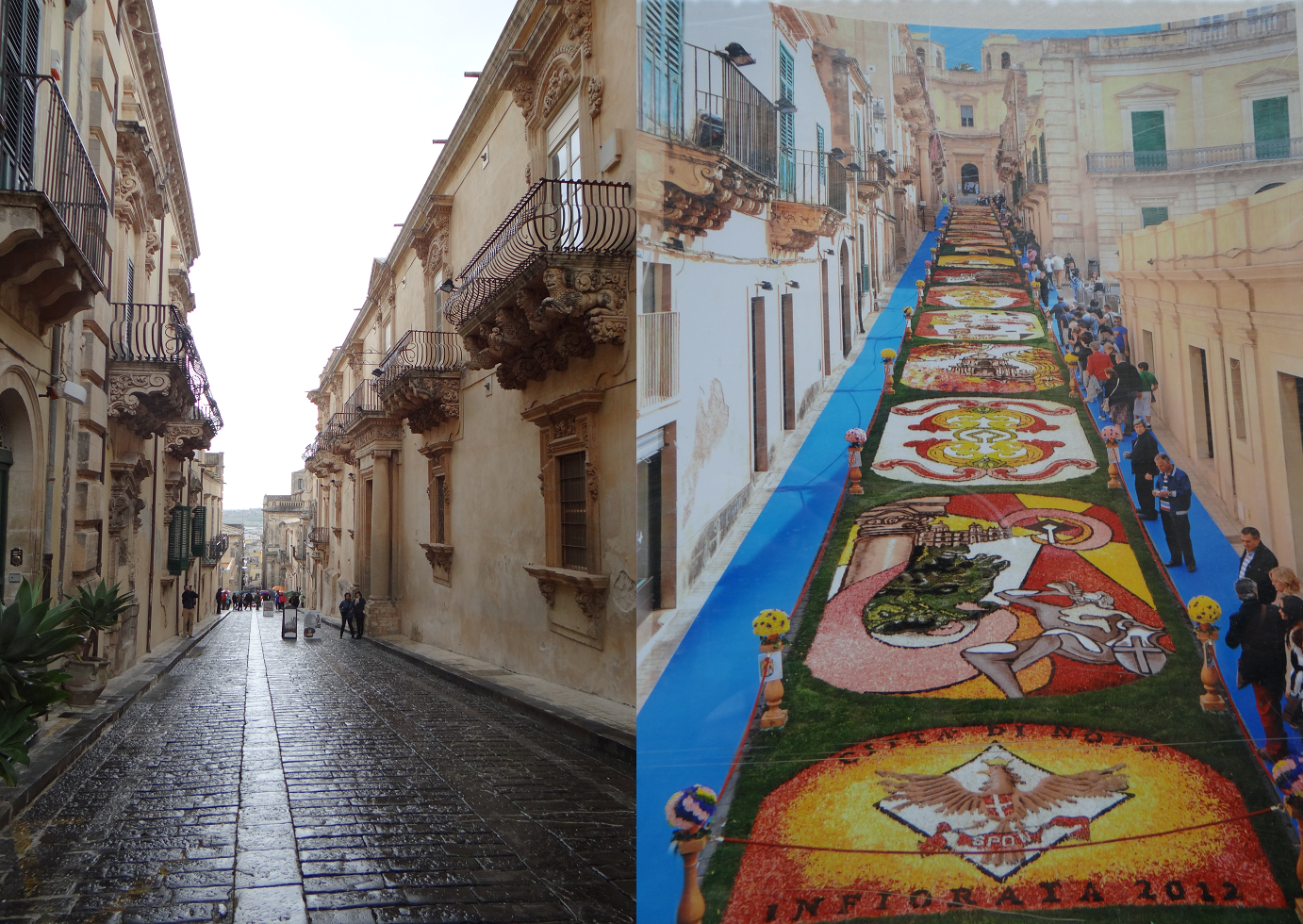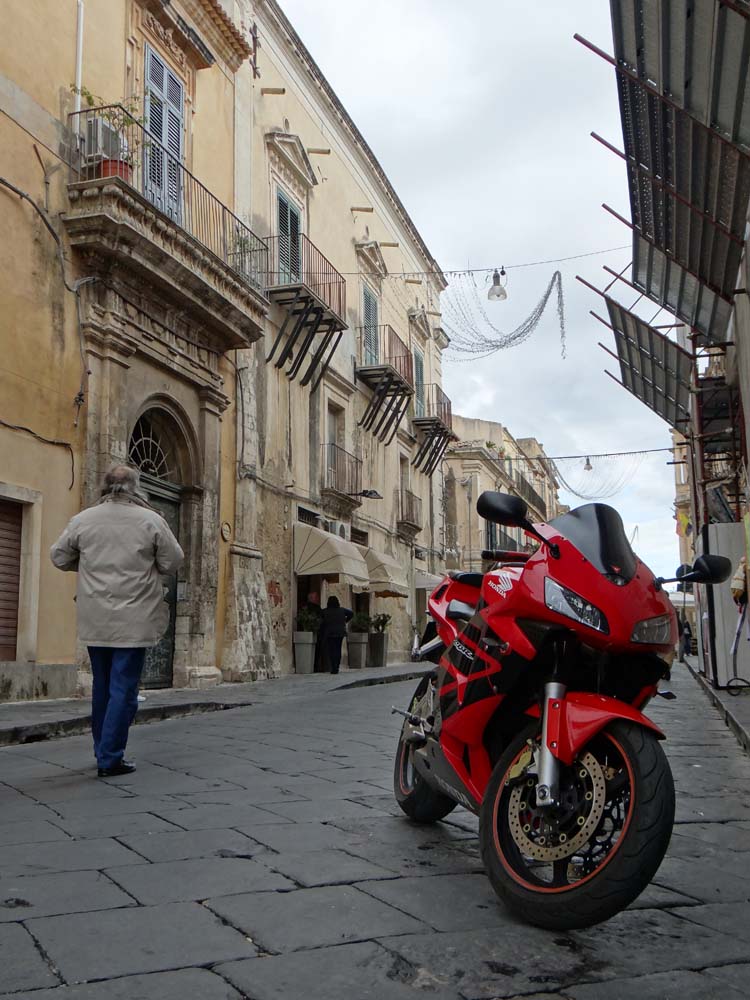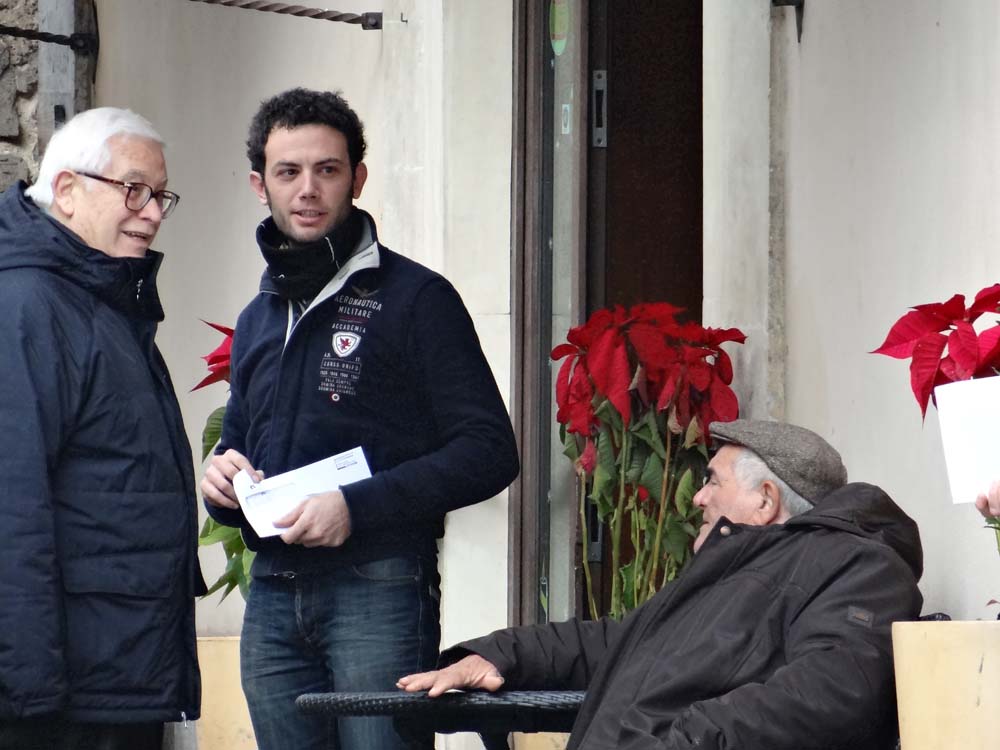 That brings us on to here, Portopalo. The road was in general a dream, wide and smooth. It ran through a plain stuffed with almost-glowing lemons trees, thick with fruit, olives, ploughed fields and tomato-ripening poly-tunnels. Through a Morocco-esque edge-of-nothing town and out to here, we found the port with another couple of motorhomes parked up. I popped 'Portopalo' into Wikipedia, and my view of the place changed forever.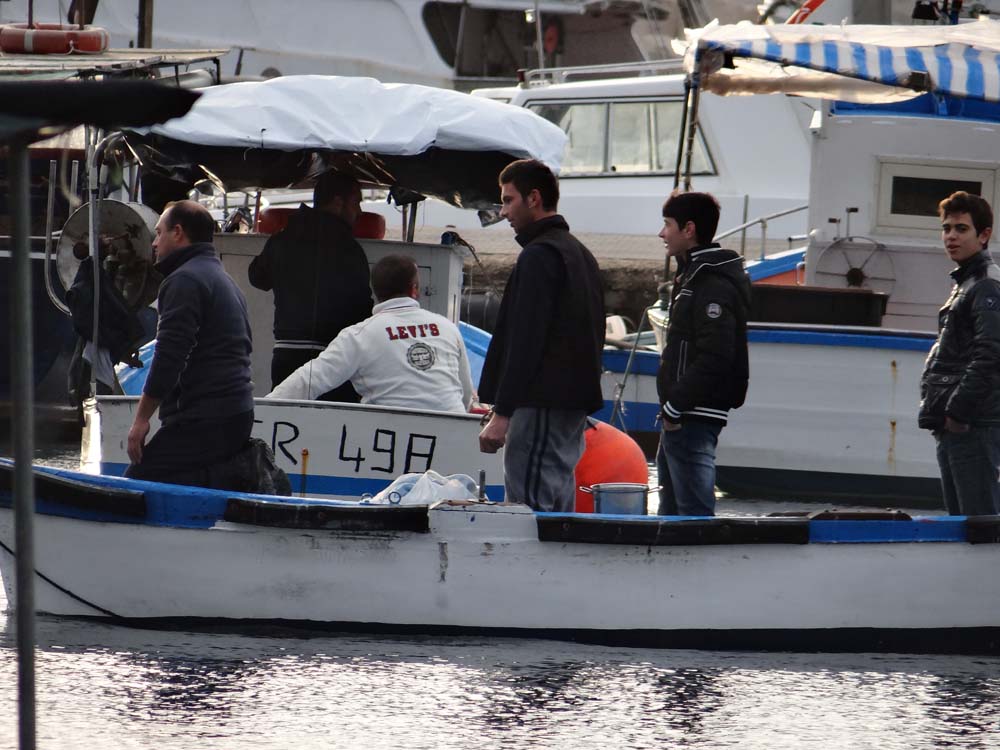 I won't repeat what I read. It's on the article here if you want to see that happened. I can understand why the fishermen did what they did. This is a poor place, the boats are rotting, decks rounded thick by repainting hold rough hand-made floats. The faces of the older men are hard, they're battered, they have dangerous work. The mayor, the priest, the port officials, the Italian government? They have no such hand-to-mouth existence, just their own backs to cover. It is hard not to feel sickened by the twisted, black, unchangeable politics of this country.
Jay