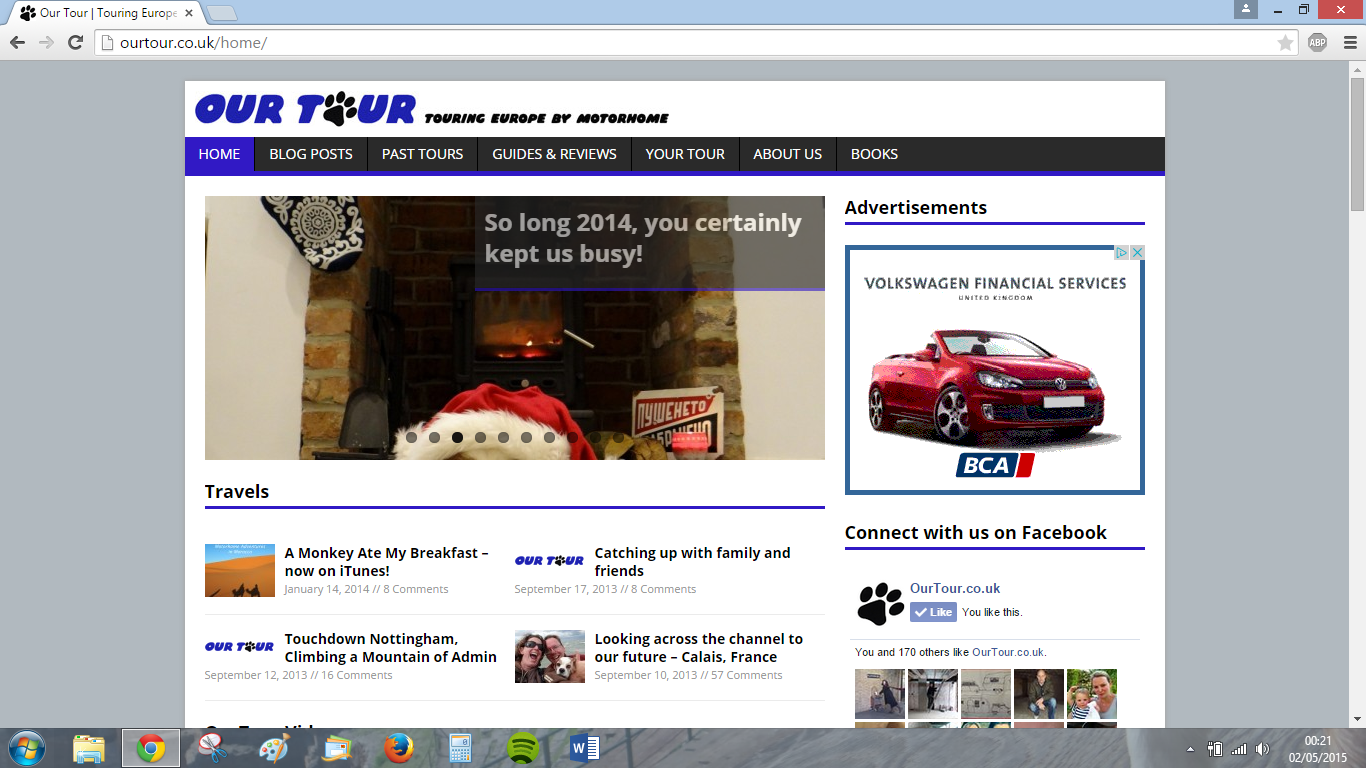 In the true spirit of the OurTour blog, I'm, ah, crafting(?) this blog post at half past midnight having seen off a good part of a bottle of Bardelino. In a good old English April cold snap, I'm sat alongside our wood burner, which to be honest has long done with its heating for the night, having eaten through a good part of our old outbuilding's chopped-up door.
I'm sat here excited. Child like! Our outbuilding conversion to create a wee UK crash pad for us is close to completion, so close I can sniff it. Formally named 'The Cooler', partially from the fact it held two butcher's walk-in cold rooms, but perhaps more related to the famous prison room from The Great Escape, the little place means a great deal to us.
To most people it looks like a cramped, tiny room to live in.
To us it looks like freedom. Pure heart-racing freedom. And it looks big to our new eyes.
By downsizing our lives still further, we're casting off many of our self-imposed adult constraints and grabbing at our chance to have both the stability of somewhere to live in the fabulous UK, plus the chance to hit the road again. Later in 2015 we have a plan to do just that, to get our butts out there into Europe and sniff at the mountain air for a while, a couple of months maybe. We'll find ourselves another motorhome, and just turn south. 2016 calls for even more madcap motorhome fun.
In anticipation of forthcoming frivolity, we've, well, tarted up this blog a bit. Feel free to send over any feedback to us and we'll do our best to sort the thing out so you can use it as you want to – julieandjason@ourtour.co.uk, or leave us a comment below. There are hundreds, soon to be thousands of posts and pages on here and we want to try and make it all as accessible as possible – please help!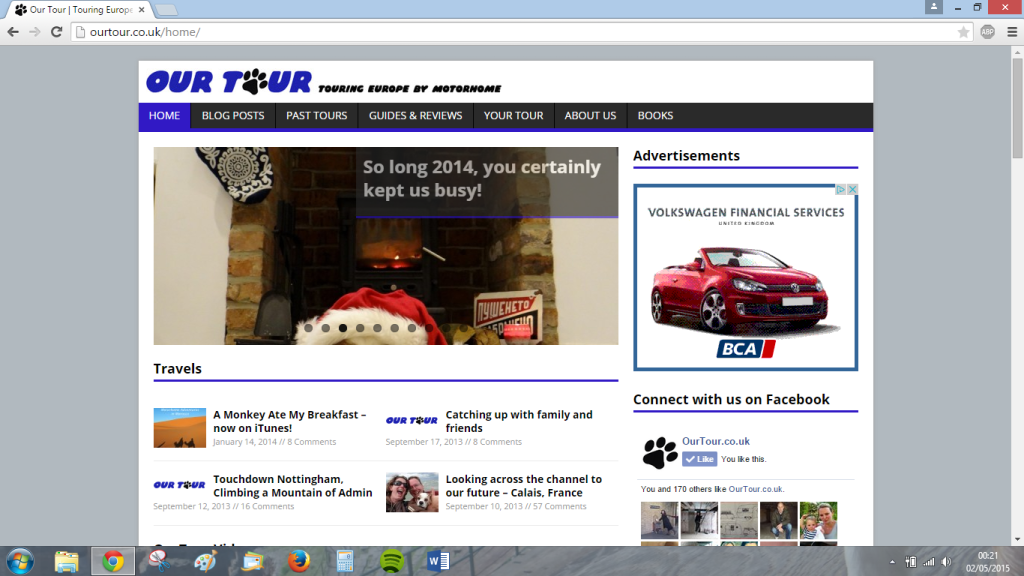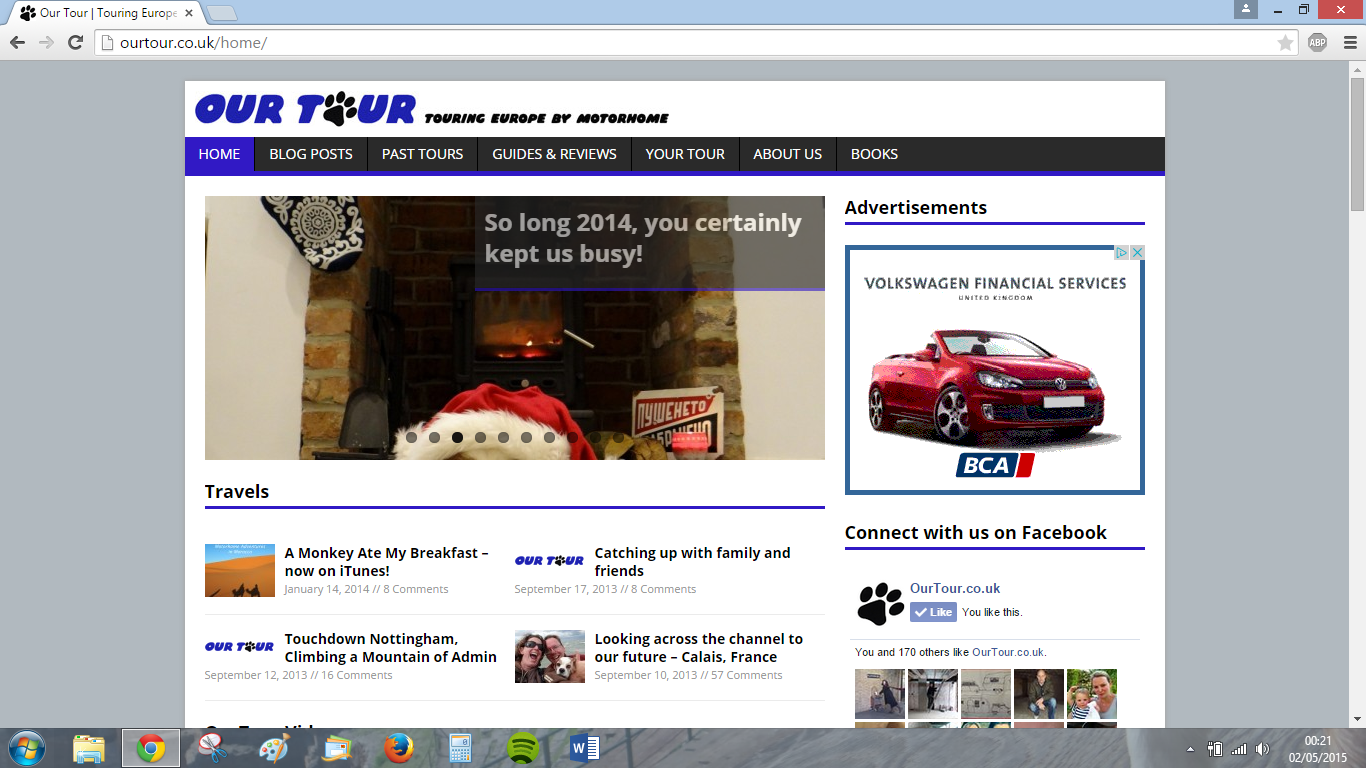 Right, best yet off to bed, more IKEA wardrobe building in the morning. Cheers, Jay