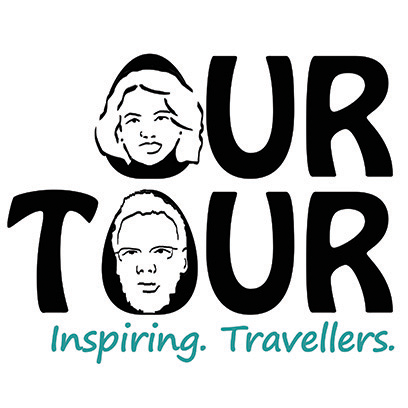 Hi guys – this article is still roughly correct, but please read it in conjunction with this one, which describes our 2016 roaming Internet solution, thanks, Jay
Getting access to the Internet while travelling in Europe is, I imagine, becoming increasingly important for many travellers. We've now been travelling full time for around 15 months, in 15 (ish) countries, and have had Internet access every day, using it to update this website and to maintain contacts with family and friends. Our travelling is pretty much constant; we rarely stay in one place for more than a few days, and we are often free camping away from campsite and towns. The notes below describe our experience to date of Internet access in general, without going into specifics for any particular telecommunications company or piece of equipment (please drop us an email at julieandjason@ourtour.co.uk if you've some specific info or question). Costs and kit changes all the time; it pays to do your research…
First up a caveat. There is no perfect method of accessing the Internet. Your best solution, or combination of solutions, depends on a number of things:
How long you'll be away from home – if just a few days then your mobile phone provider may offer an 'all you can eat' package (which might be very limited!) for a fixed fee per day
What you'll be doing on the web – if you need to be able to transfer HD movies every day you'll need a different solution to someone who just wants to browse the text pages of the BBC News
How much money you want to spend – it's usually a trade-off between convenience and cost – flicking a switch to auto-connect a satellite Internet dish is, I would expect, rather easier than hunting around for free WiFi
Where you'll be travelling – satellite Internet has a footprint outside of which you'll struggle to get a signal, some parts of the Balkans don't seem to be in many telco's definition of Europe when you're roaming on the cellular network!
Will you be wanting to install a new satellite TV system – if so then it may make more sense to install a combined TV-Internet system
Whether you'll stay on campsites or free camp – sites often have WiFi which may be bundled into the cost of the site, or may be an additional cost
How often you'll move across International boundaries – buying a local SIM usually means topping up a month's worth of data – if you stay in countries less than this then a multi-national SIM may make more sense
How much hassle you're prepared to put up with – are you comfortable with talking to a foreign sales assistant in a mobile phone shop with a queue of locals behind you?
To some degree, what technical knowledge you have – there isn't a huge amount of knowledge needed, but if you don't know how to set your phone's APN, or know whether your dongle is unlocked, you might struggle
What devices you want to connect to the Internet – iPads use a smaller SIM than mobile phones, older laptops won't have a 3G capability
Will you also need to be making phone calls – Skype may be great on an ADSL broadband line at home (or might not be), but if you must have the capability to make good quality phone calls at any time, you'll be wanting a good old POTS solution (in other words, a 'traditional' mobile phone)
Phew. As you can see, it's not easy, you have to do your own research – don't just rely on what's written on this page! I should also make it clear I have no experience of Satellite Internet. We looked at it, but the cost of roof-mounted equipment installation alone was over £3000, before the cost of data (they appear cheaper now). You can now buy tripod-mounted systems (or mount a pole to the back of your van) for much less – a few hundred pounds. Given the fact you can buy local data SIMs for less than €400 for a year's cover, we still wouldn't use the satellite option.
So, given the fact there is no perfect solution, I can only describe ours. It may fit your needs, come close, or be completely inadequate – sorry, life's not simple sometimes?
WiFi. We have a directional WiFi antenna from www.motorhomewifi.com. It connects to our laptop using a USB cable. It does a brilliant job of finding WiFi networks, but they're almost always locked down (at least in our experience of travelling through Belgium, Germany, Switzerland and Italy), requiring a password or payment to use them. The antenna is gathering dust, but we hope it'll come into its own when we're back in the Balkans (Adam at motorhomewifi.com had a much better success rate during his year on the road). There is a general security risk of using open WiFi networks to be aware of too – if you're unlucky then an unscrupulous network operator or fellow network users can happily see all the data you send and receive.
International roaming SIM. We have a pre-paid EuropaSIM, again from www.motorhomewifi.com, the UK supplier. It gives us 100MB per day (500MB in Italy as it is an Italian Vodafone SIM) for €2 per day. Topping up costs €3.90 each time and can be done on-line using PayPal – we add €50 at a time to minimise these costs. The SIM works very well for us, and can also be used to make phone calls but they're expensive – calls between European countries will cost you €0.70 per minute. We use this SIM in an unlocked Android phone which has the capability of acting as a WiFi hotspot, so we can share the 3G connection with a laptop and iPad (MiFi type devices do the same sharing trick). The phone also has an app called My Data Manager installed, which is configured to cut off the connection if it hits 99MB in any one day, stopping us paying the exorbitant €1 per MB rate.
Local SIMs. In any country where we stay for more than 2 weeks, we get a local pre-paid SIM from whichever telco is offering the best deal. In the first town we get to we wander around the shops and ask them what deals they have. They vary a great deal between suppliers and countries, but as a rule of thumb count on about €25 for 3GB of data (including the SIM), which lasts a month before needing to be topped up. We've not yet struggled to get a SIM without a local bank account or address, but some shops have to see your passport. Topping up is more difficult, usually needing a visit to a shop unless your language skills are good enough to manage over the phone. We have an unlocked 3G dongle which we use for these SIMs – it is USB and plugs into our laptop (if you're looking for one, make sure you get one which fails back to EDGE and GPRS if there is no 3G connection). We have an application called Connectify installed which we use to share the 3G connection over WiFi (as we understand it, you now have to pay for this feature, so we avoid upgrading the app). We also have a 3m USB extension cable which enables us to pop the dongle onto the roof, often increasing the data speed.
UK SIM. As a last ditch back-up, we have an O2 SIM from the UK. This is pre-paid and gives us 25MB for a single day for £2, in European countries.  We've only used it once and it worked OK.
That's it! A few general hints and tips on mobile Internet which may be of use:
If you only need very basic Internet access, a 3G Kindle may be the answer, or may not be. At one time you could pay for a 3G Kindle and never pay again for the cost of browsing the web using an 'experimental browser' installed on the device, no matter which country you wandered off to with it. Amazon placed a 50MB per month limit last year, and it seems some of their devices don't allow general web browsing any more. Worth a look, but be careful, do your research.

Buying one of those small-sized iPad SIMs seems a waste to me. It means you'll only ever be able to use the 3G connection on the iPad. If you want to use a laptop, mobile phone etc on the Internet, I'd suggest getting a full-sized SIM and installing it in a device capable of sharing out the connection (laptop with Connectify installed, a MiFi or Android phone for example).
Unlocking 3G dongles can be very easy and free. I unlocked one we got from Maroc telecom just by punching in numbers printed on it into an Internet site and using the four digit code sent back to unlock it for ever. Some of these sites could well be infected with malware, as a warning, but we had no problems.
Some telcos won't sell you a 3G SIM without including a dongle with it. The advantage here is they're pre-configured with the APN details and a 'helper' application which connects to the Internet and usually gives an indication of the volume of data used. If you get a SIM without a dongle, make sure you get the assistant to tell you the APN to use (it'll be something like mobile.vodafone.it).
Some campsites sell WiFi which can only be used on one device, which is a pain (we guess they do it to stop you selling access to your neighbours). We get around this by using the laptop to connect, then using Connectify to share the WiFi connection, over WiFi! Works for us!
Right, that's really it! I'll post another update before we finally finish travelling to cover off our experience in Tunisia and the Balkans. For the time being I'm still firmly in the 3G camp. Open WiFi is just too much hassle to find!
Cheers, Jay