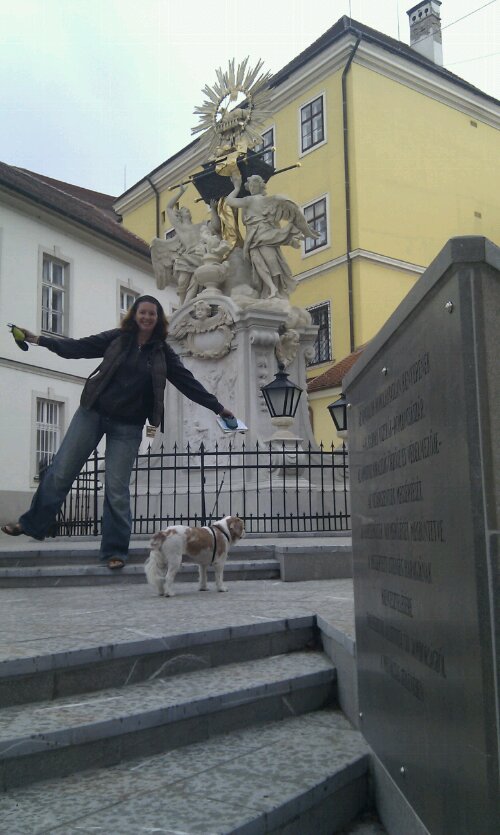 Dave the motorhome is parked on a patch of land next to a children's park (N47.79922 E16.61955) near Sankt Magarethon Im Burgenland, Austria.
The hill above Visegrad proved a quiet kipping spot. Nature issued a thunderous wake up call at about 2am, apart from that we enjoyed a safe and free night.
Breakfast consumed, and the evening's bangers and mash pots washed, Esztergom goes into the sat nav. I'm perpetually bemused by the little grey box knowing where these places are (I know it's not magic, sometimes it feels like it though). As it turns out, we could have just followed the mighty Danube, both places sit on the river.
Esztergom has a HUGE church. The tallest in Hungary as I recall. We amuse ourselves with photos of the outsized columns up front, and the white marble statue of King Stephen being crowned the first royal member about 1000 years back when Hungary got started as a nation. The church coffers beckon at the front entrance, so we sneaked a peak around the back, where a sort of teaser view of portraits of bishops and bits of Saint bones tries to draw open our purse strings. No chance! The rain starts and we leg it, laughing at a huge chap clowning about pulling a kid's toy pedal car around by string and, we guess, asking if folks need a taxi.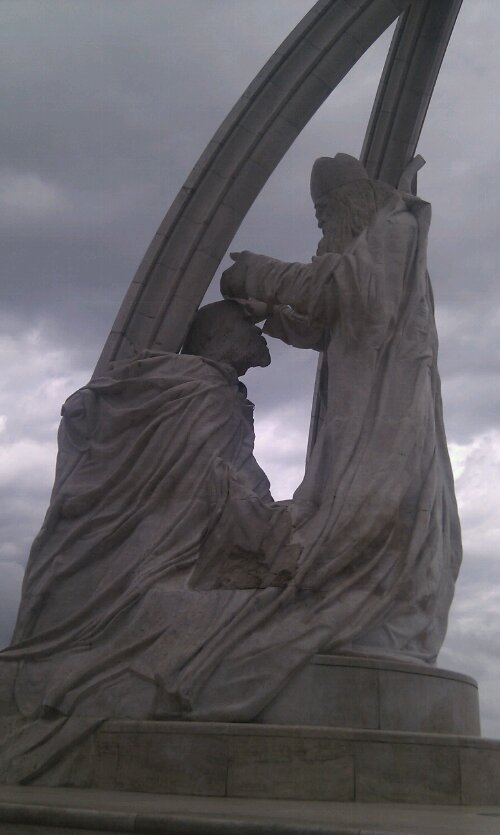 Next stop Gyor. A tiny free car park under a bridge turns out to be almost in the immaculate town centre. A few meters into the walk a serious looking man strides across the road, perhaps ignorant of the fact he's dressed as a 17th century Lord, complete with clanking metal beneath his rapidly soaking brown robes. As the rain and surround sound thunder continue, all becomes clear. A medieval market is sat awash in the main square, the staff and proprietors looking far too gloomy for any jokes about English weather. The downpour hastened us out of there, past a statue of the Arc of the Covenant (cue Indiana Jones jokes, but apparently I was provided by a Lord to appease locals after one of his henchmen damaged a local religious icon). The town had a really nice feel to it, but our clothes were soaked and our spirits dampened. Dave called, Charlie's paws muddied up the inside a treat despite desperate rugby tackle attempts to constrain the slippery mite to his basket.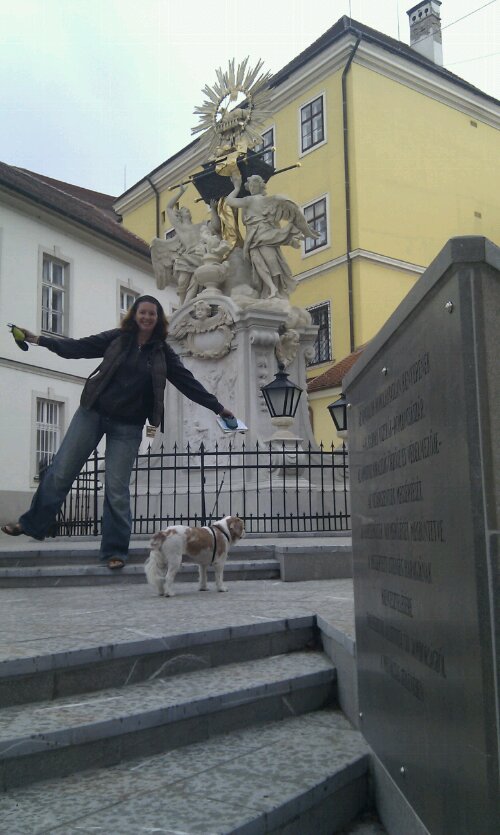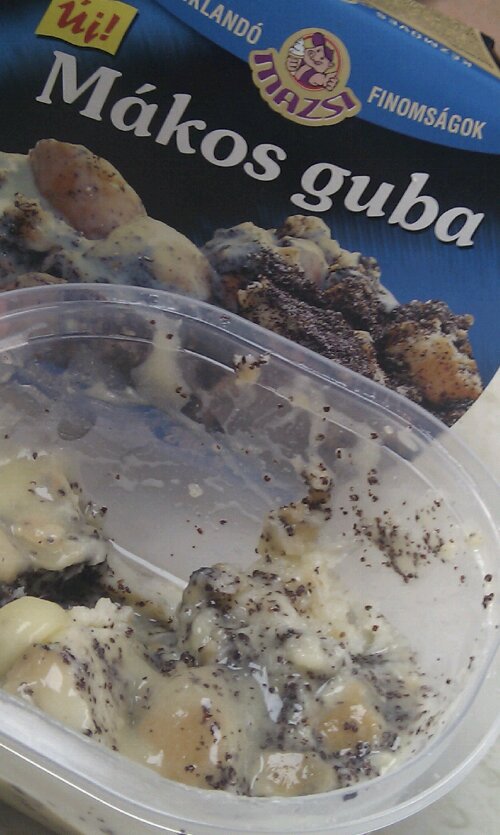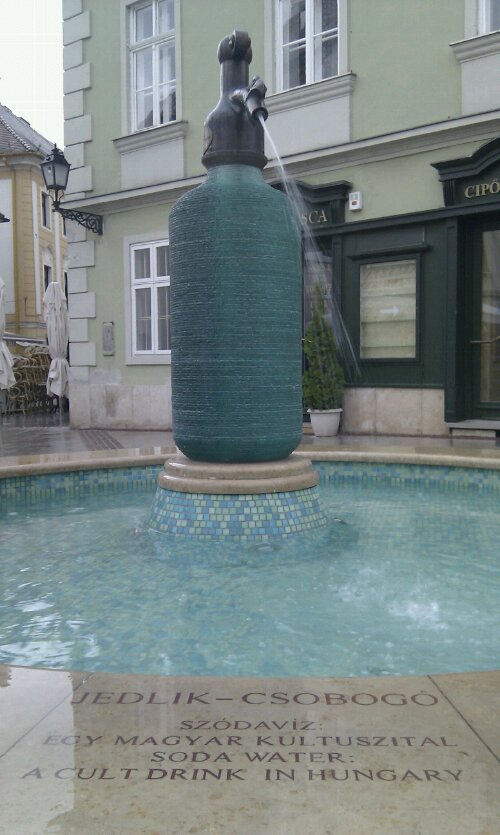 Time pushing on, and a blank database of Hungarian places to stay around here, tempted us to check the Austria section. We're at one of those weird spots in Europe where three countries converge. Slovakia is a bridge away, and Austria about a 90 minute's drive. The all knowing database reveals a free parking place near an Austrian lake. That'll do nicely. Said 90 minutes pass and we're staring at umpteen Camping Verboten signs. Ah, no longer welcome. The next nearest place costs €6, we drive the 20 minutes. Camping Verboten. In huff we pull up at a small football stadium, surrounded by vines and regroup. Some days are like this when you want to free camp, a little frustrating, but we've all the time in the world. We decided to head back to Hungary, Austria doesn't like us itinerant folks I seems.
On the way a group of motorhomes are parked in a field, acting like a magnet, swinging Dave off the road, directed in by some volunteers from the fire brigade. Pulling up, Ju enters into a discussion in a sort of puppet-mime-German (her ingenuity has to be seen to be believed), establishes we've parked at an open air opera where we cannot sleep, but is carefully directed to a place around the corner, where we're currently watching a 4 man volleyball game and a 5 a side footy game, all on free facilities. The sun's setting on a bit of a filler day, we've got the Learn German CDs and book out, and it's time for a look around.Fingers crossed the police station behind doesn't eject us from our night's home!
Cheers, Jay