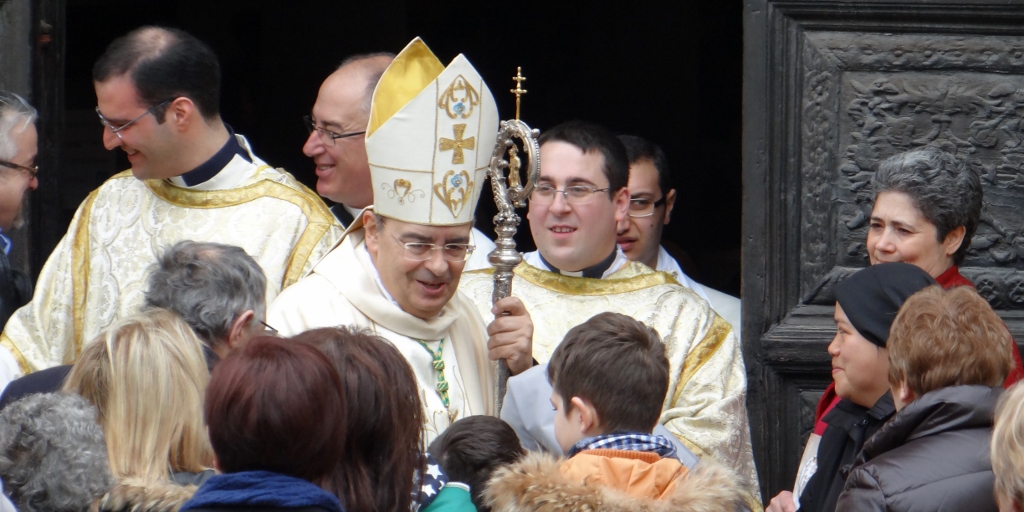 Dave the motorhome is listening to the church bells chime, the church bells of the many, many churches in Lecce. He's found himself in a rather unkempt car park (N40.35862 E18.16902). The old town walls run along one side of it meaning we're only a short step away from the exuberant Baroque buildings which lead to this town being called 'The Florence of the South'.
Last night as we headed to bed around 10pm rush hour on the road we were parked on kicked in. I can only assume it was people coming home from work – I still can't get my head around Italian times. It soon died down and we had a very peaceful night with just the sound of the sea crashing on the port's defences to sooth us to sleep.
For some reason Jay was wide awake at 7am this morning, I managed to sleep until 8 but very unusually for us we were driving by 9am. We wound our way along the coast road with a vague plan of stopping off at the most easterly point of Italy. As we reached the outskirts of Otranto we realised we'd missed the turning to Capo O'Tranto, it obviously wasn't sign posted, or was lost in the million and one signs that litter every junction. I guess all the people that flock there to be first in Italy to see in the New Year already know where it is.
We drove through Otranto and made our way to its port, where a quick bit of sign deciphering told us it was free to park today – yippee. From Dave's windows we had a lovely view across the bay of the town with its high defensive walls and Aragonese castle (still nothing to do with Lord of The Rings!). The sun was trying to shine, so we headed over to the Tourist Office to get a map.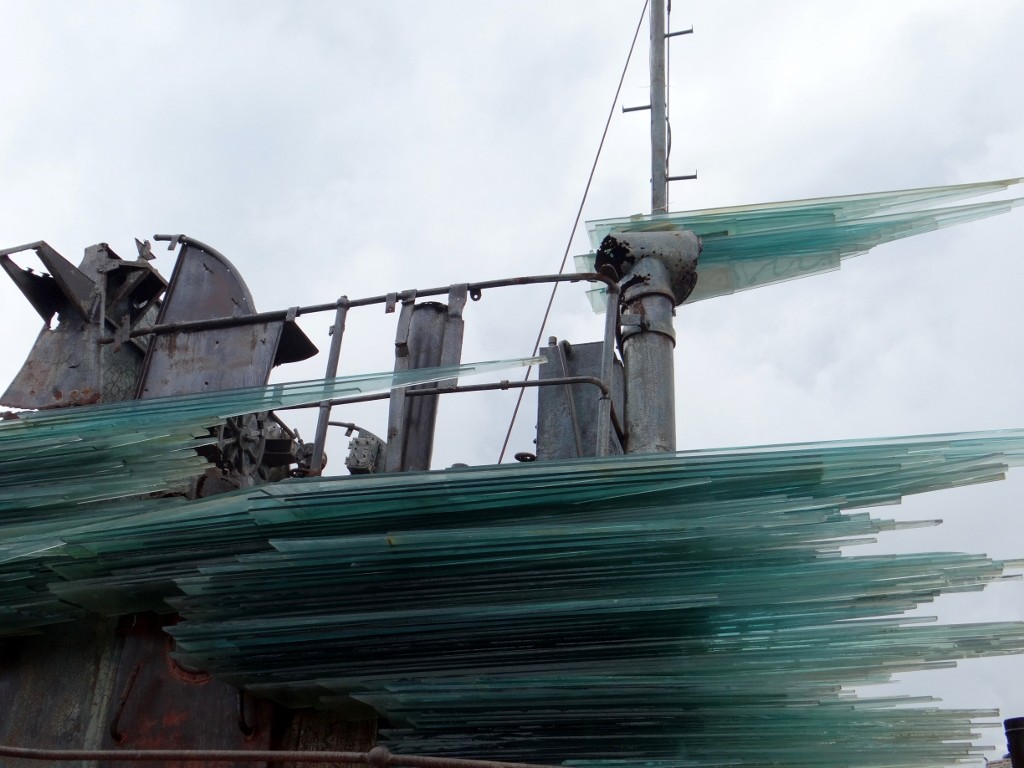 Otranto has a grim history. It was a thriving port for Crusanders, pilgrims and traders until 1480 when a Turkish fleet laid seige to the town, it held out for fifteen days before capitulating. The story goes that as punishment the archbishop was captured and sawn in half. Already nearly 12,000 people had died, but the 800 survivors refused to convert so they were taken to a nearby hill and beheaded. According to Wikipedia the Turkish deny this happened, but when Pope Benedict renounced his Papacy recently his speech also announced that the 800 martyrs will be cannonised on 12 May.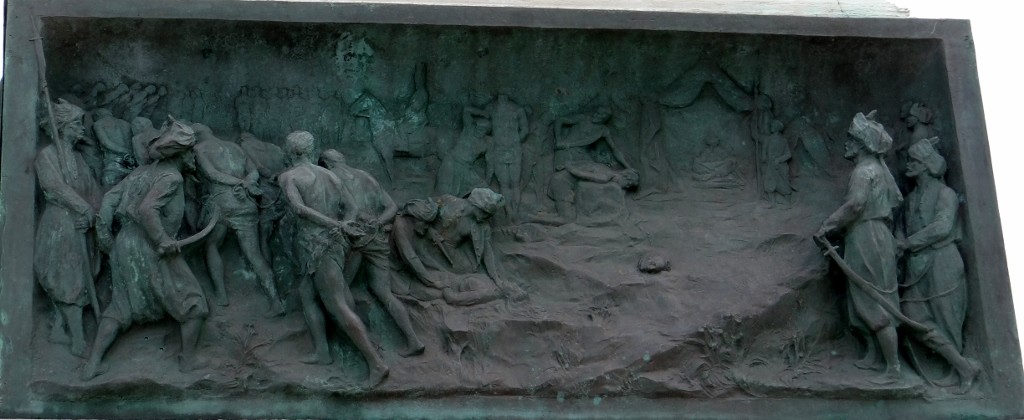 The map from the Tourist Office was a bit useless at showing which hill the massacre took place on, and the church named in our guidebook as the one built to commemorate those who died was not listed either – although for such a small place there were around 15 others! So we decided to wander around the town instead.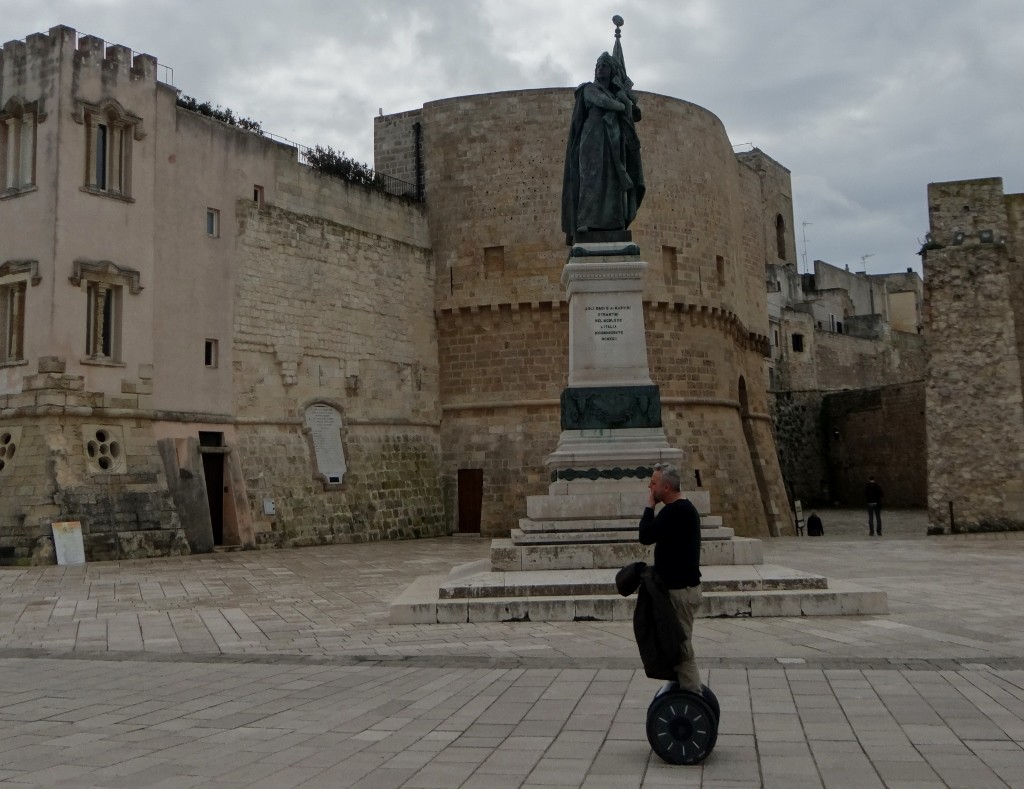 The town is undergoing a load of 'tarting-up' and it is all so nearly finished with seemingly just the scaffolding to come down – which is a good job as I suspect there will be a big do here on 12 May. We stepped around it all to reach the castle, built by the people who liberated the town from the Turks, I suspect it would have been handy to have had that a bit earlier. An alleyway to its left took us to the Cathedral and Jay, armed with camera, headed in for a look around. A service was in full swing, but not just any service – the front of the cathedral was full with people in robes. Realising it would go on for a while we headed off to look around the town for a bit.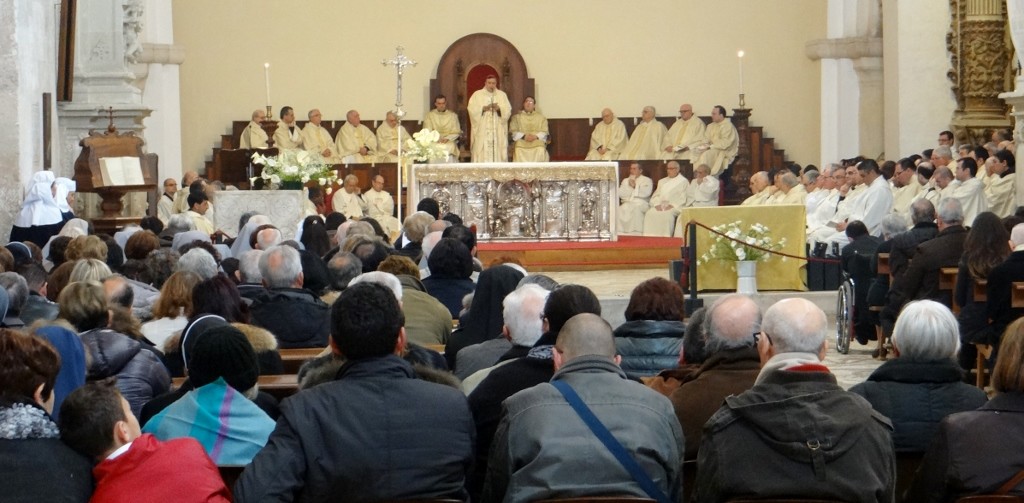 We were pleasantly surprised to find open shops, never before has Jay been so happy to see a tat shop. Over the past week or so, everywhere we've been was deserted and closed, here there was life and colour, so we made the most of it by stopping off for a drink. We have an espresso maker in Dave (one of those little Italian coffee pots that stands on the stove), but it doesn't make coffee as well as the cafes, Jay continues to experiment with the amount of water and coffee and hopefully he'll get it right before we leave Italy! I opted for a hot chocolate which was super thick and deliciously sweet.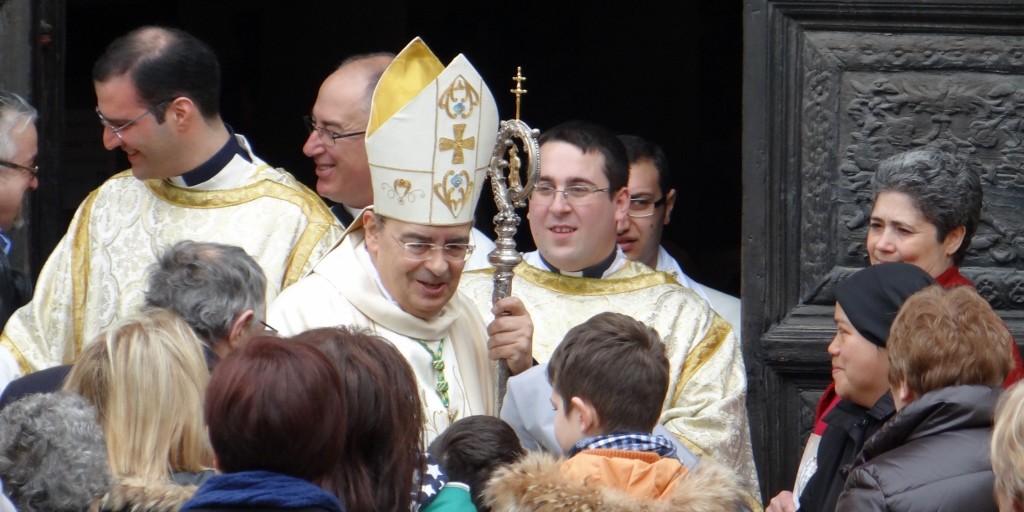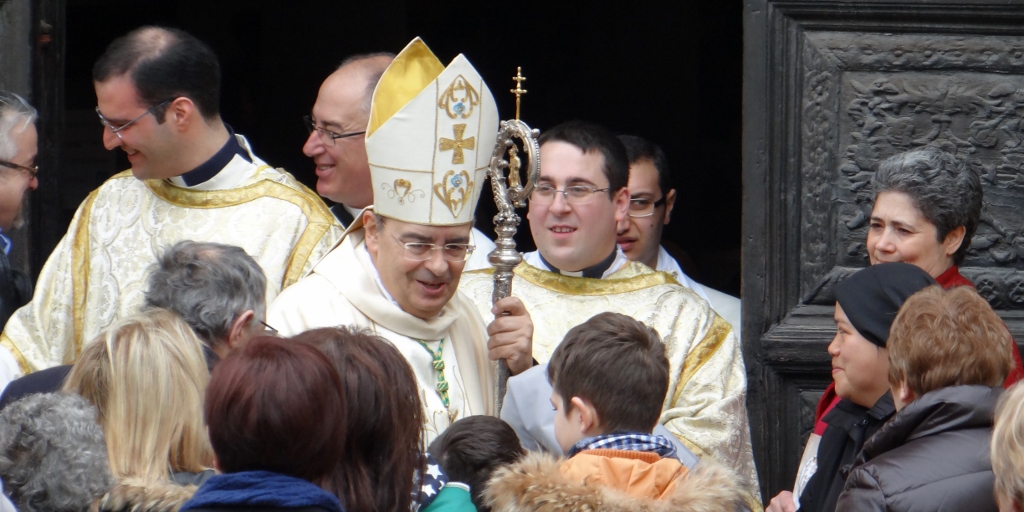 As we walked back in the direction of the cathedral some nuns passed us heading in the other direction; a sure sign that the service was over. Arriving in the square in front of the cathedral a crowd was gathered around the door, then like a superstar leaving the stage door, the Archbishop appeared; nodding, smiling and blessing as he went (and in one piece). In his wake the cathedral's congregation spilled out; I have never seen so many priests, monks and nuns in one place. I also never realised the range of nun's there are; navy, black, taupe and grey habits all laughed and greeted each other.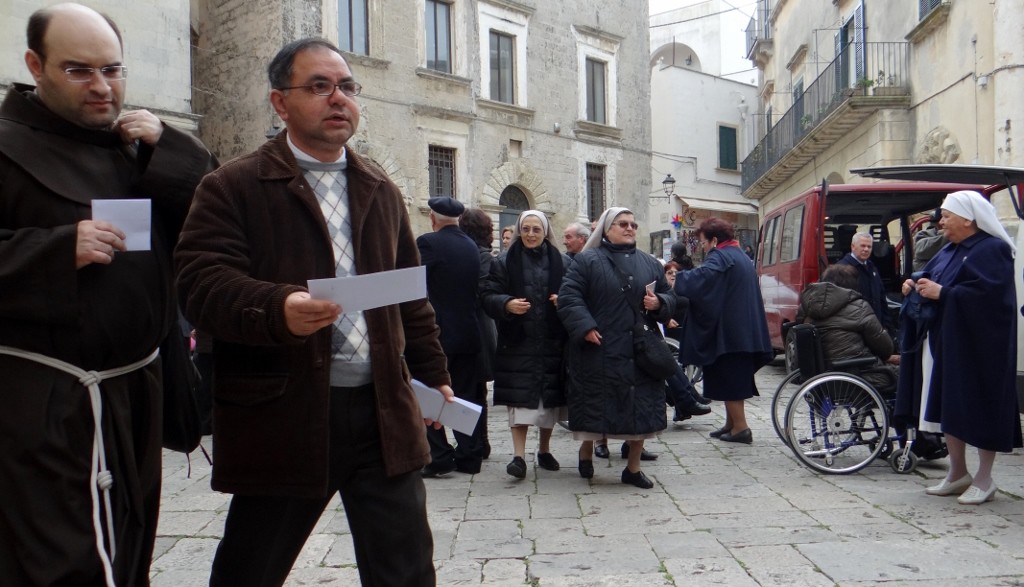 Nurses in old fashioned outfits (like you see on movies from the war; white headscarf, white dress, white stockings and shoes and navy cape) helped those in wheelchairs, of which there seemed to be a lot considering how many people were in there, and the elderly to waiting cars. Then as the hub-bub died down we took it in turns to go into the cathedral for a look around.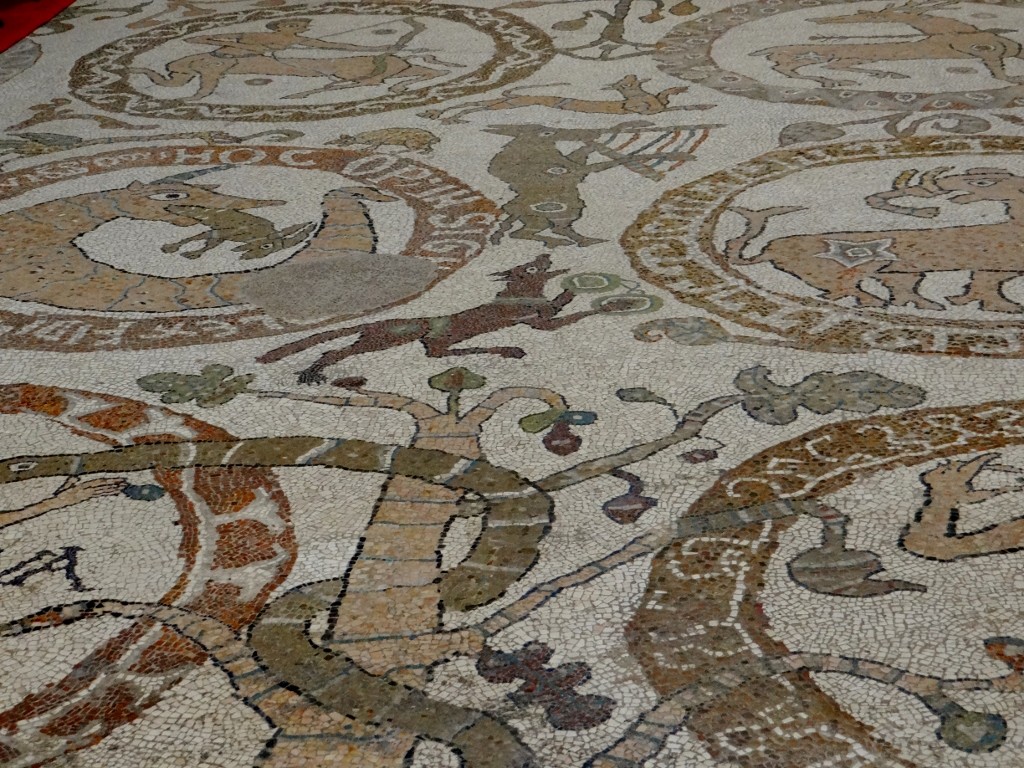 The floor is simply amazing, you couldn't really see it as it was covered in chairs for the service, but its entire surface is one huge mosiac. It was a tad crude compared with some of the Roman ones we've seen, but it still looked stunning, even more so when you know it was the work of a single monk in the twelfth century. In a side chapel of the cathedral glass cases hold the bones of some of the 800 martyrs, it's a bit un-nerving seeing all those empty eye sockets staring down on you.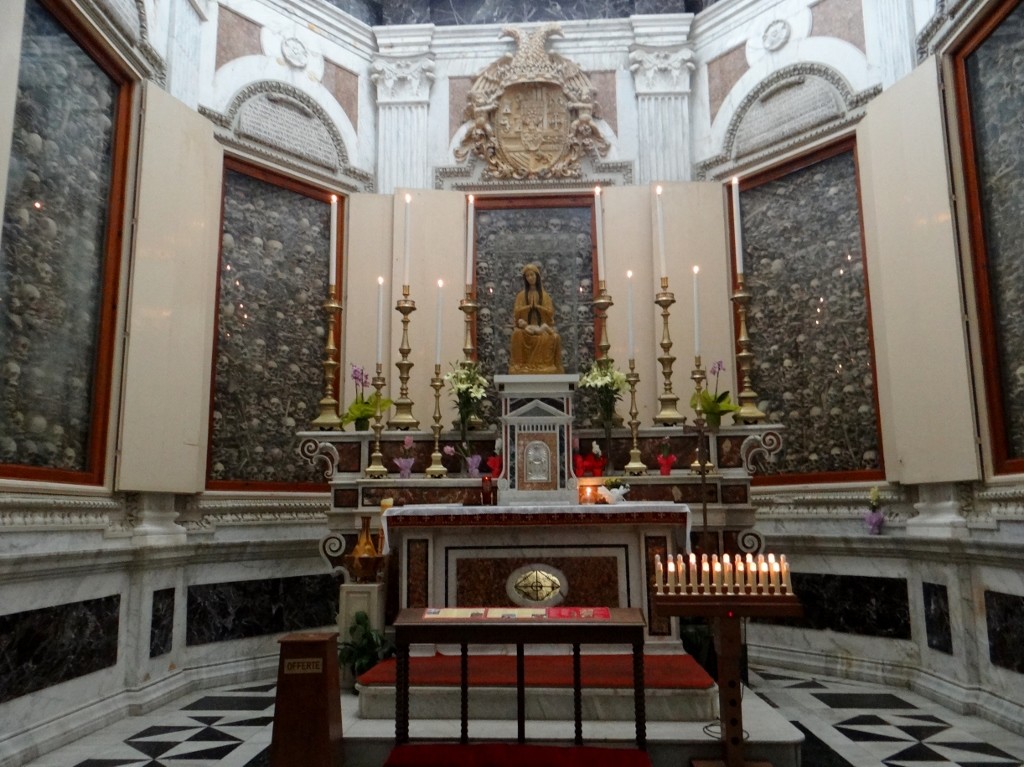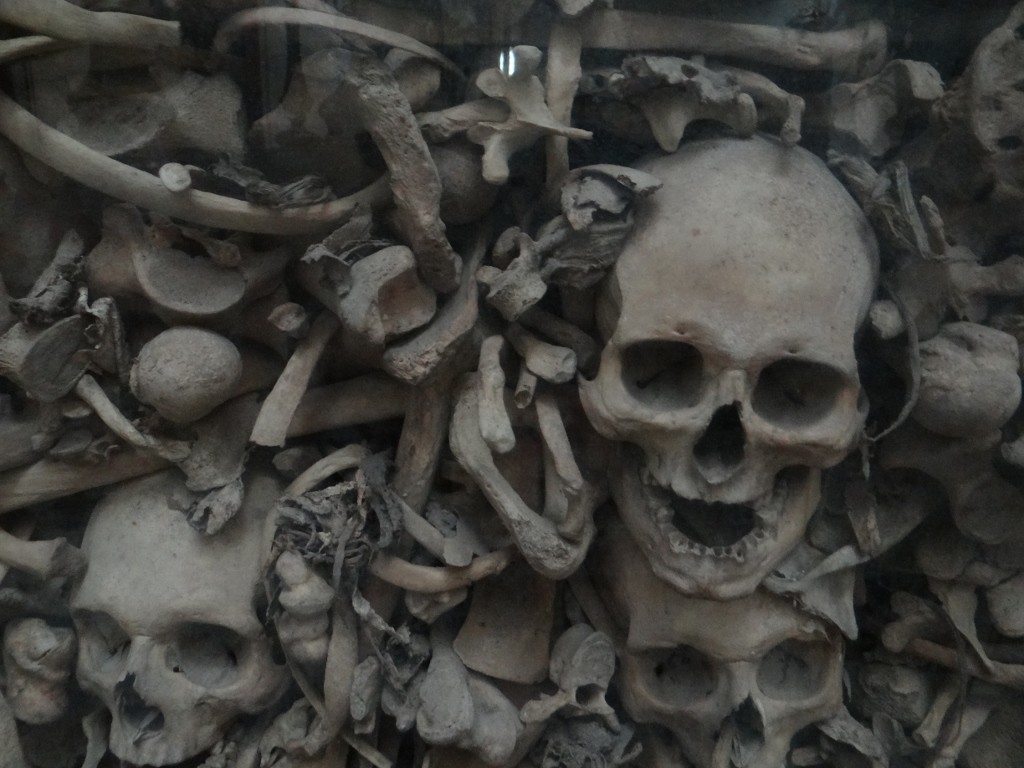 It was lunchtime so we retreated to Dave and decided to move on. Otarnto could have held us for the whole day, maybe more, but we've got limited time left in Italy and we hope that Lecce, being a bigger town, would have more things going on for Easter. Our drive took us past a retail park and spotting a Decathlon we stopped off. Stepping inside we were instantly transported to the retail park just down the road from where we live – Decathlons in every country look and smell the same. Jay sought out the wetsuits and finally bought one (he's been talking about it for over a year!) so he can snorkel whatever the sea temperature. I opted for a look around the supermarket, but was disappointed. In the two aisles of easter stuff there wasn't a single Cadbury's Creme Egg!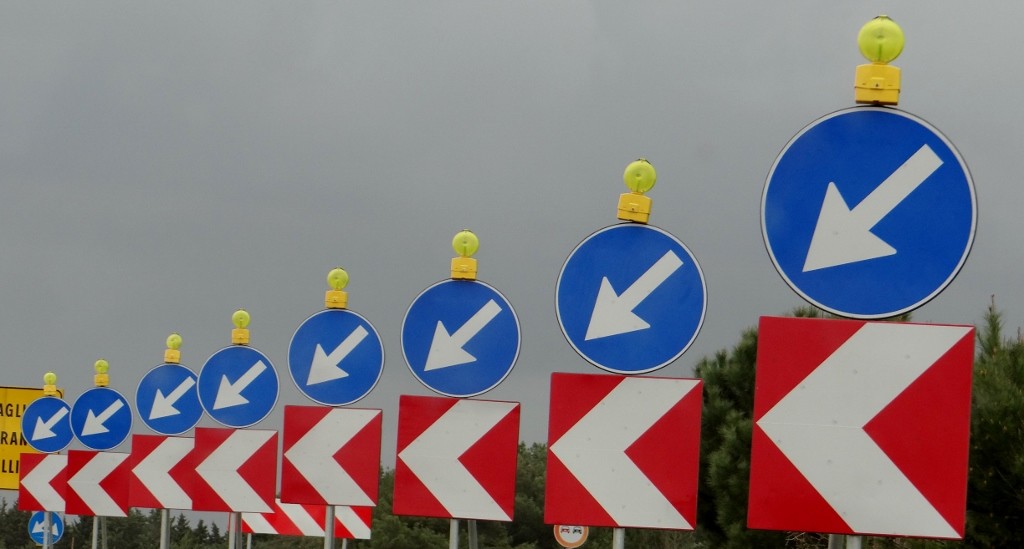 Reaching the car park we coughed up €1.50 for a day's parking and went for a look around. Finding the Tourist Office we grabbed a map so we can plan what to see tomorrow, we also spotted some signs about a procession through the town tomorrow night.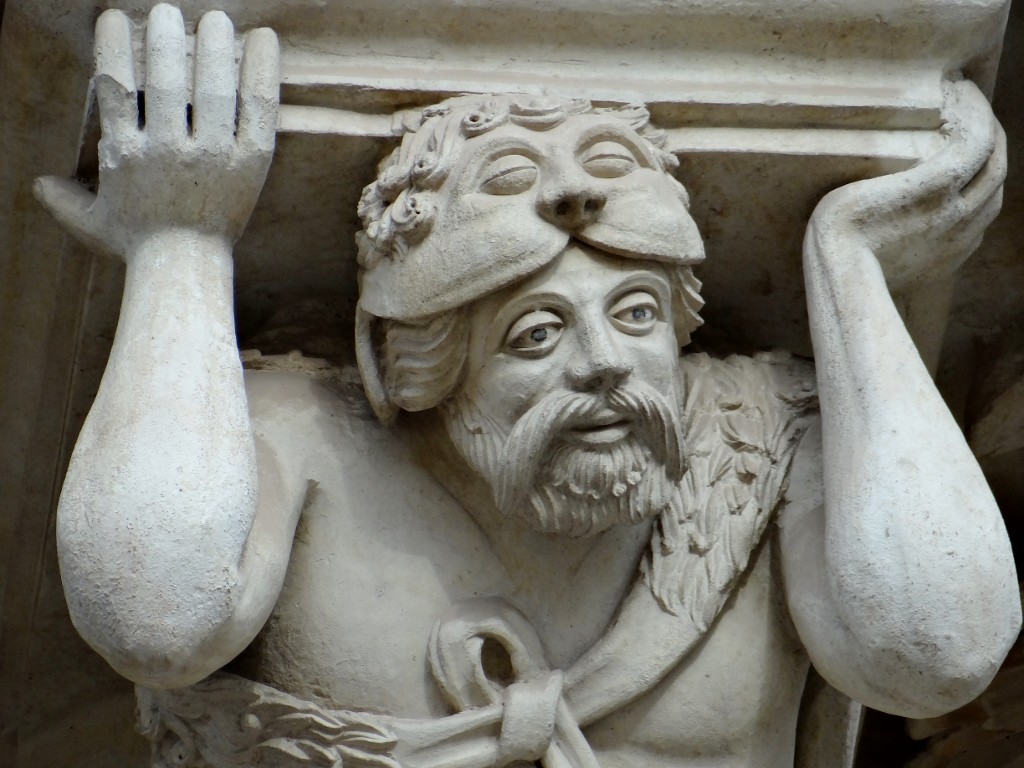 Finally we stopped and did what we love to do in Italy – eat and ice cream and watch the world go by.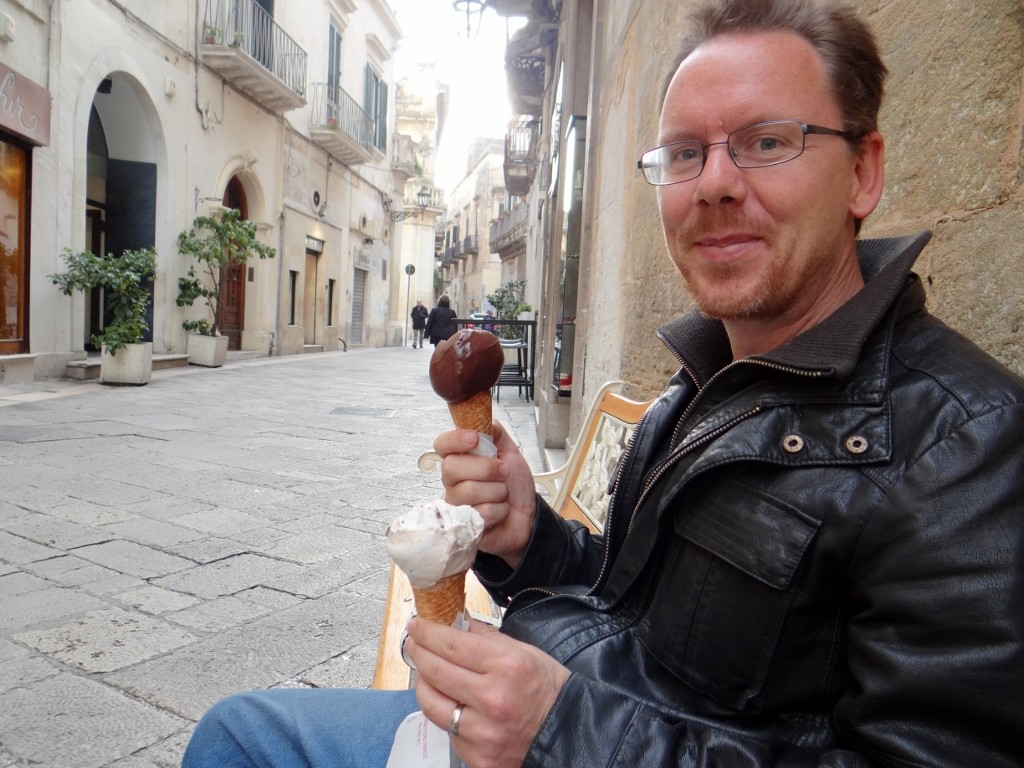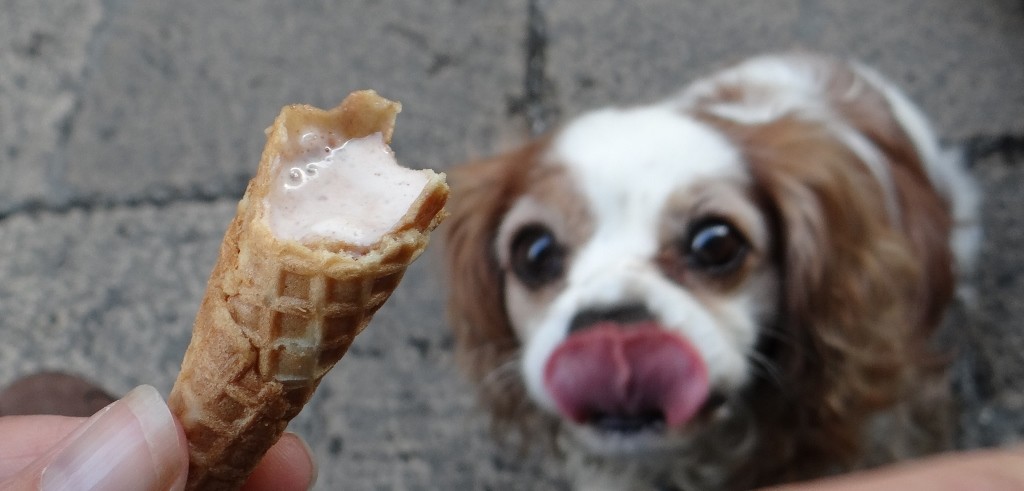 Ju x