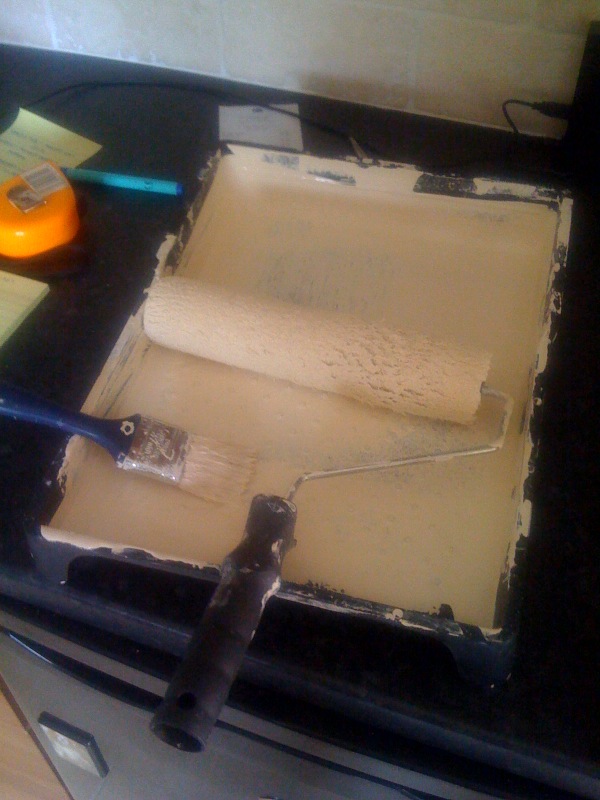 Spent the past couple of days, today, and most likely the next couple of days painting the rooms upstairs to get the place ready for renting. Our stash of B&Q's finest magnolia is finally finding a use for itself.
The Vodaphone SIM's just arrived so I can get it set up for roaming, and as we'll only have one mobile Internet-enabled device (which will be Ju's Android-based HTC Desire), I've set us up a shared email account: julieandjason@ourtour.co.uk. This will avoid us using our 25MB a day downloading all the spam/subscribed emails associated with our 'normal' gmail and hotmail accounts (we'll pull that mail down when we're on wifi).
I've also bought a copy of Autoroute and downloaded all the points of interest from www.doyourdream.co.uk. Basically this shows there are a huge, huge number of aires and campsites in France, and fewer everywhere else! We've also got a set of 'All the Aires' books which Ju won from Practical Motorhome by sending in a photo of our Talbot Express parked up at an out-of-this world spot on a farm on the Isle of Mull. Along with access to the Internet, I don't think we'll struggle too much to find places to stay.
Finally we heard today fellow travellers Kim and Dave are hitting the road again, heading off to Spain. With any luck we may bump into them and share some stories and a glass of vino!