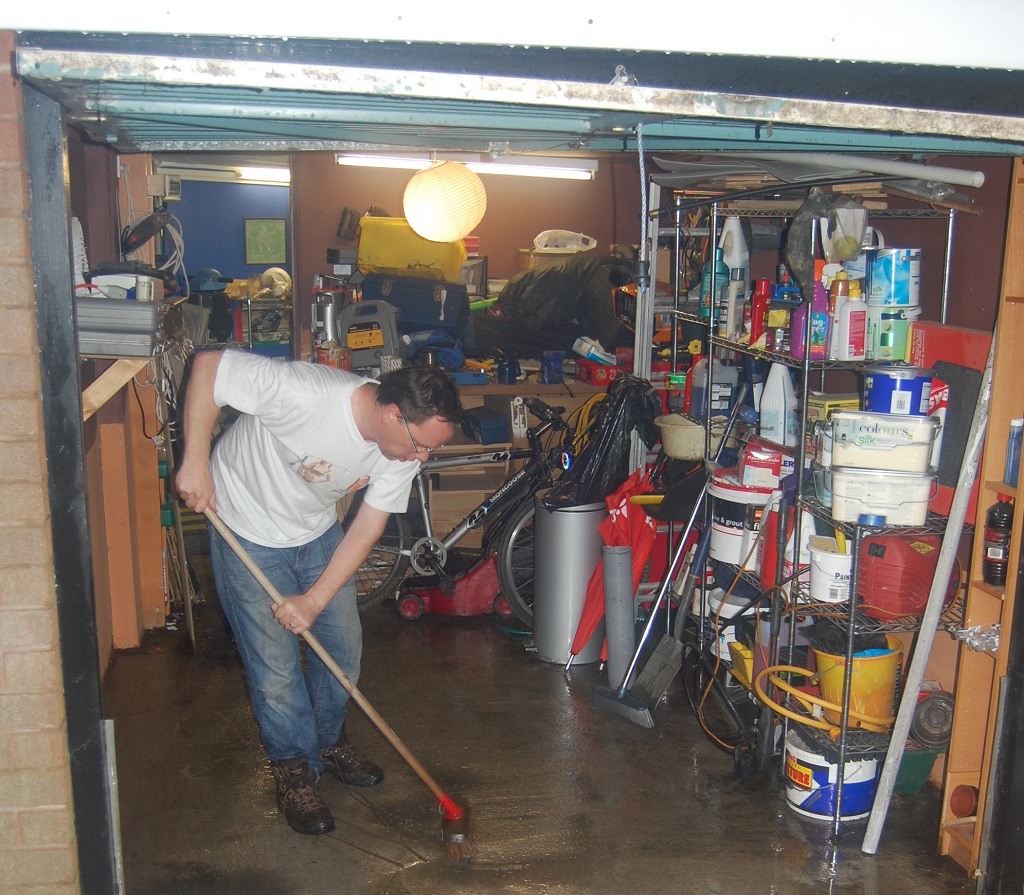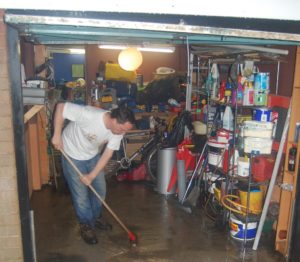 Ju and I don't own a great deal of stuff these days. Not compared with what we used to own at least, and probably not compared with what most folks own. It took us roughly six years, but we've sold or given away most of our stuff in that time.
By being rid of all this stuff, we've enabled a lifestyle where we can travel as much as we please, or for that matter volunteer, house sit, write, take a job we enjoy or do whatever we find the most fulfilling. Owning stuff, it turned out, was like owning ballast to us. It held us down, although somehow in a mostly invisible way.
As we went through the long process of being rid of most of our stuff, we learned some lessons, some of them hard ones. They were valuable to us, and may be of value to you, so I've collated them below. Have a read, see if any of this resonates with you, and feel free to add a comment below if you've anything to add.
Lesson 1: Our Stuff Was Worthless.
To start with we cherry-picked the 'best' things to sell which we thought would generate the most money, as this money was to be sent off to the building society to help reduce our mortgage. Lots of photos were taken, items researched and long descriptions written to promote our stuff for sale, but quickly we came to begrudge this effort. Most of our 'good' stuff sold for much less than we'd bought it for, and often for much less than we thought it was worth. Frankly, the stuff we had bought and were continuing to buy wasn't worth a bean, even the good stuff. The other stuff, some of which we'd spent a lot of money on at the time, went to the charity shops or the local tip. Learning this valuable lesson seriously reduced the amount of new stuff we bought.
Lesson 2: We Kidded Ourselves We Needed Our Stuff.
If we'd laid out everything we owned in order of how frequently we used it, maybe 5% of it would sit in at the top, in the 'use every month' category. Over 80% of it wouldn't have been used in the previous year. Probably 50% of it hadn't been touched in five years, other than to box and unbox it when moving house (or sometimes not even doing that, instead just moving the box from one attic to another). And yet somehow we convinced ourselves such-and-such an item was essential, we couldn't possibly be rid of it. Getting to grips with this untruth was very difficult, but thinking in terms of the last time we used it really helped.
Lesson 3: Owning Stuff was Expensive.
In our heads, once we've bought something it no longer cost us. After a while, a couple of years maybe, some other truth started to reveal itself: even stuff we'd paid for was continuing to suck up large amounts our hard-earned. How? Often in indirect ways, but also in ways which were seriously expensive. Insurance, repairs, upgrades and replacements are the most obvious costs. But what about the fact we had a 3 bedroom house, and only two of us lived there? Each bedroom was costing us, in a hidden way, around £100 a month. Effectively we had become a storage company for ourselves. Now we let out the 3 bed house and live in a motorhome and a studio apartment, and that £200 a month gets paid to us, and then some.
Lesson 4: Mentally Our Stuff Owned Us.
When we came to let our house out to travel, we still owned a serious amount of stuff. Finding somewhere for it to go was a big hurdle, and caused no small amount of stress. How can this be? Surely we owned this stuff, we were its masters, and if we still had it we still needed it so it must be important to us. Why were we so annoyed with it all? Also, if something broke, we'd find ourselves often not just wanting to replace it, but to 'get something better' too. When we went on holiday, we fretted someone would break in to the house or garage and steal our stuff. If you didn't know better, you'd think the stuff in the house owned us, rather than us owning it.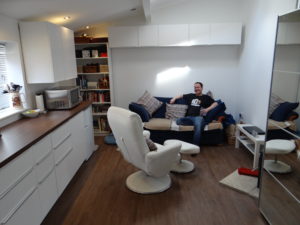 Lesson 5: Once The Stuff was Gone, we Felt Free.
The emotional attachment we felt to much of our stuff made it very difficult to pare it down. As we picked up each thing to assess whether it should stay, we'd know we would need it if such-and-such a situation occurred in future (e.g. the pedestal drill: what if I needed to drill some vertical holes?). Right now we still own far, far more than the essentials, but have around 10% of what we started with. Around a year's passed since we finally stopped downsizing on stuff, and what have we missed from that 90%? You guessed it. Nothing. How do we feel? Bloody awesome.
We hardly buy any stuff these days, in fact we probably save hours by not going to the shops or browsing the internet looking for the best deals. We do save a fortune by not adding stuff in with our weekly food shop. When we do wander through shops the stuff in them is always nice to look at, and the bank account's healthy enough to enable us to buy almost any of it, but we don't have any urge to want to buy. It can stay in the shop, we don't need it in our lives.
As well we working out the investment side of our lifestyle (our free mini-guide gives some details on this), sorting out our relationship with stuff was the second essential aspect we had to tackle to get where we are, to attain a financially-free life.
Cheers, Jay